Roasted asparagus fritata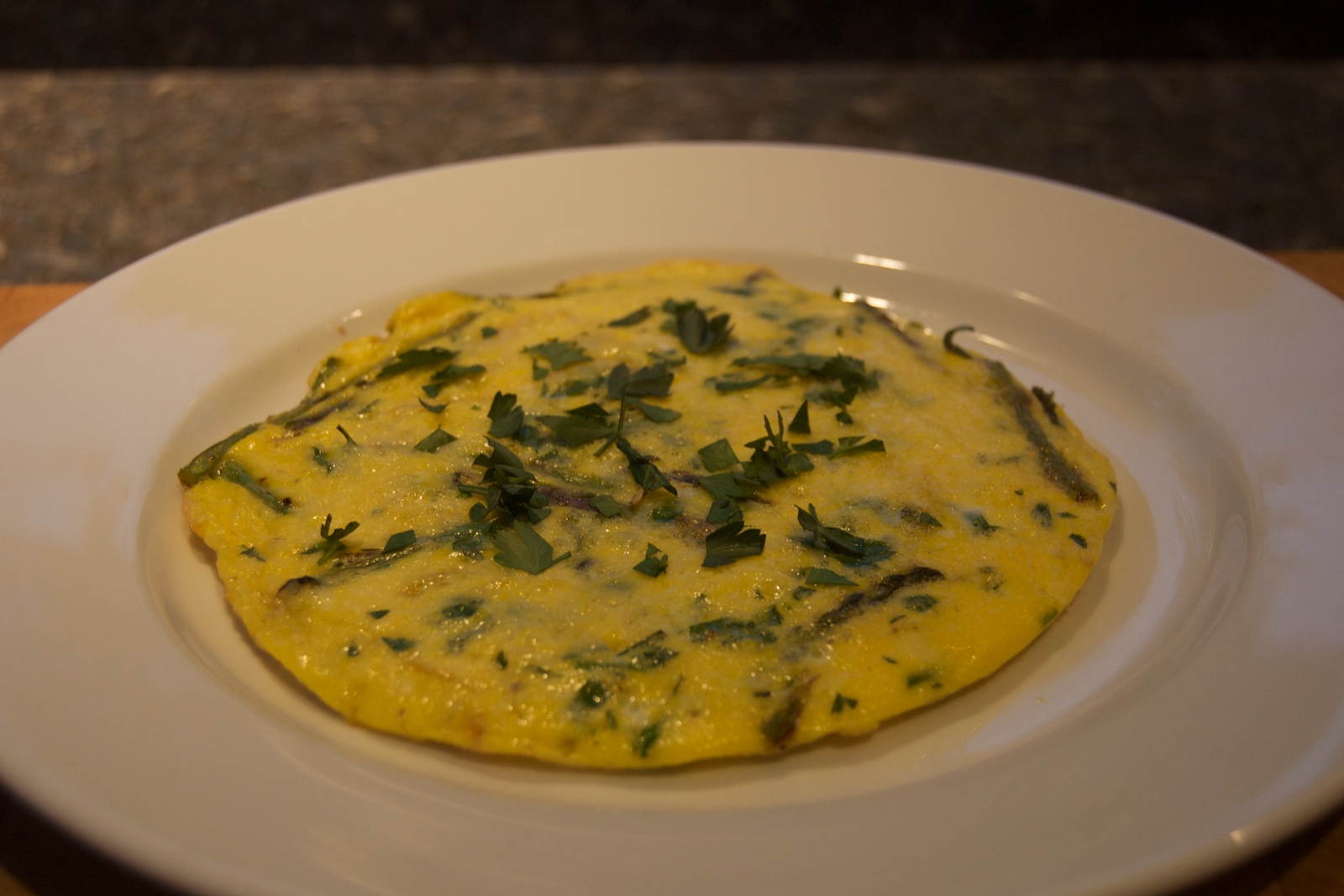 I threw this together with stuff in my refrigerator and loosely based on this recipe and it was good. I made exactly one serving, so you may want to adjust the amounts.
Preheat the oven to 350°F.
Some thin asparagus, half a shallot, Italian parsley, and microplaned Parmigiano-Reggiano.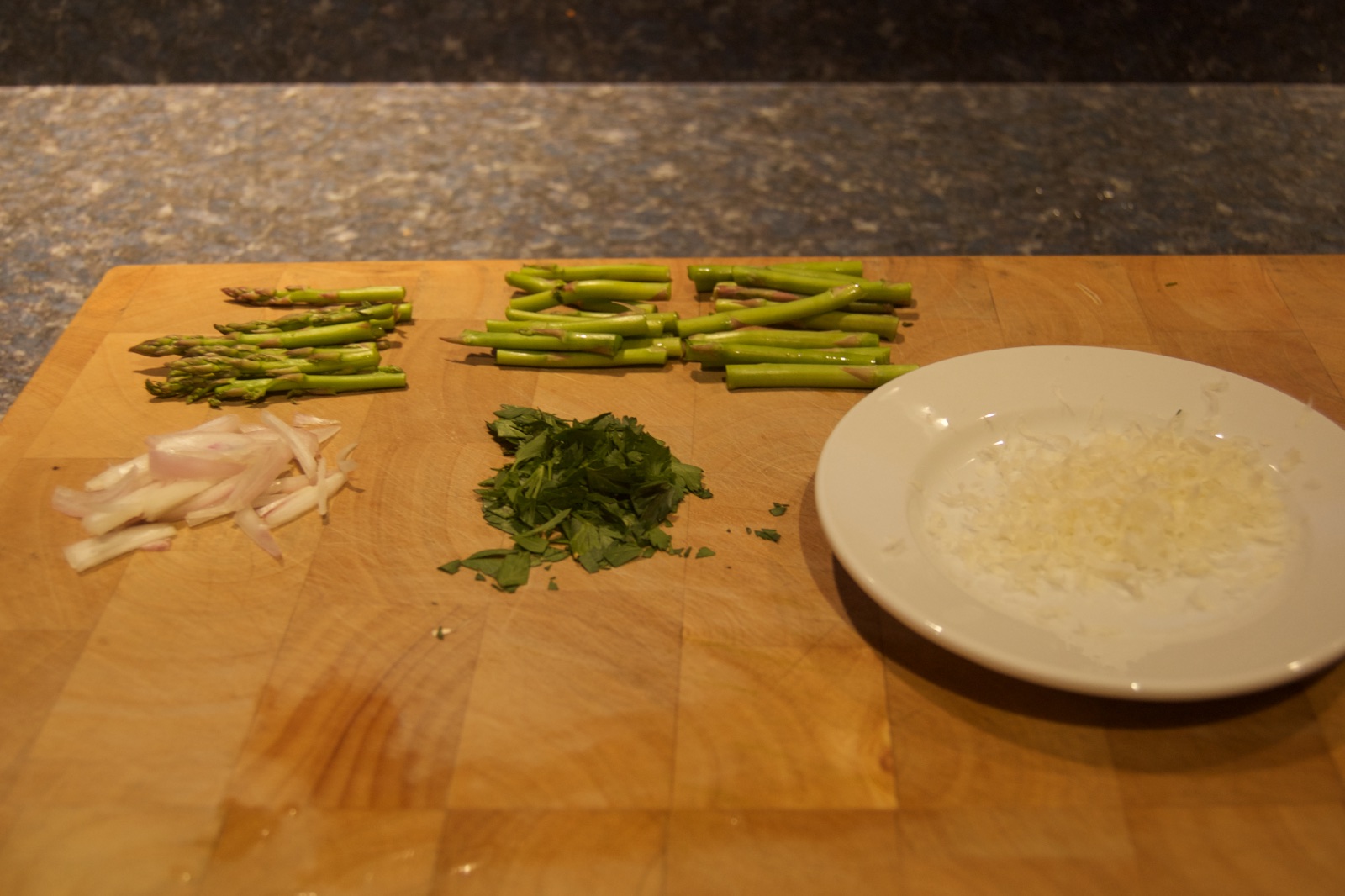 Heat an oven-safe sauté pan over low heat and cook the thinly sliced shallots until soft. Makes sure they don't burn. Pictured with the chopped parsley, divided into the larger part that gets mixed into the eggs (lower) and sprinkled on top when done (top).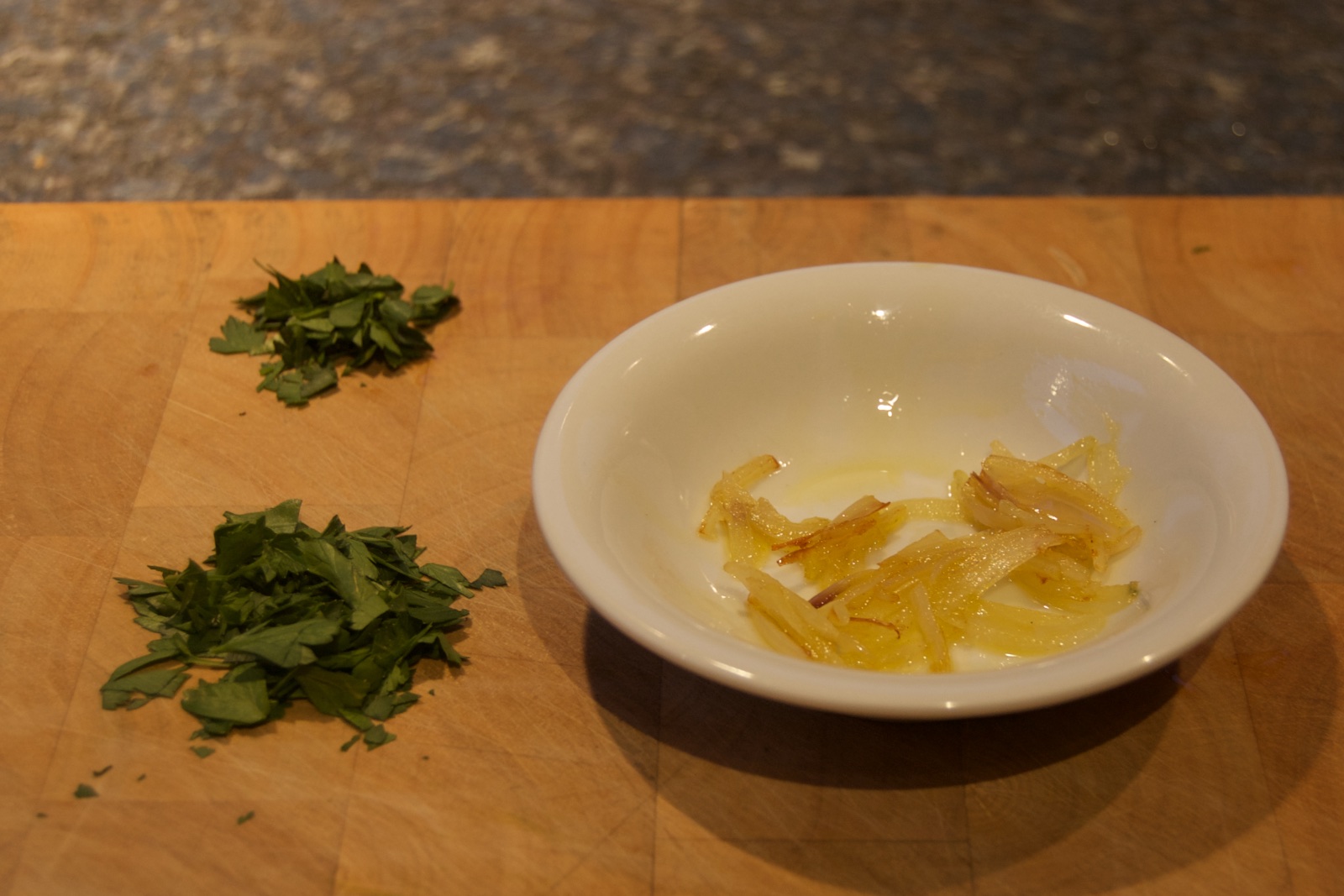 Toss the asparagus with olive oil, salt and black pepper. Transfer to oven and bake for 8 minutes for thin asparagus or longer for larger asparagus.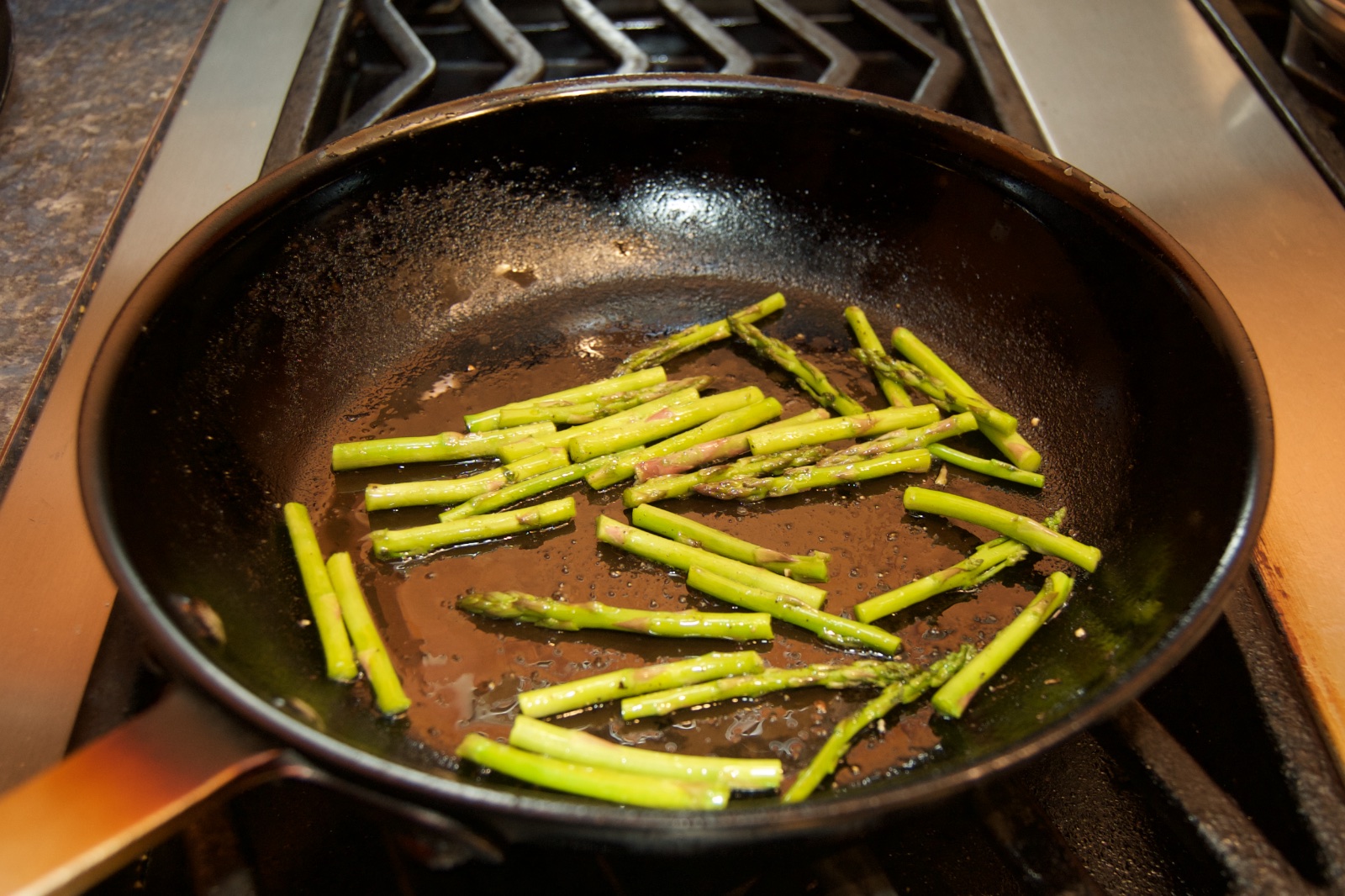 Beat two eggs. Add salt, freshly ground white pepper, the cooked shallots, and more of the chopped parsely.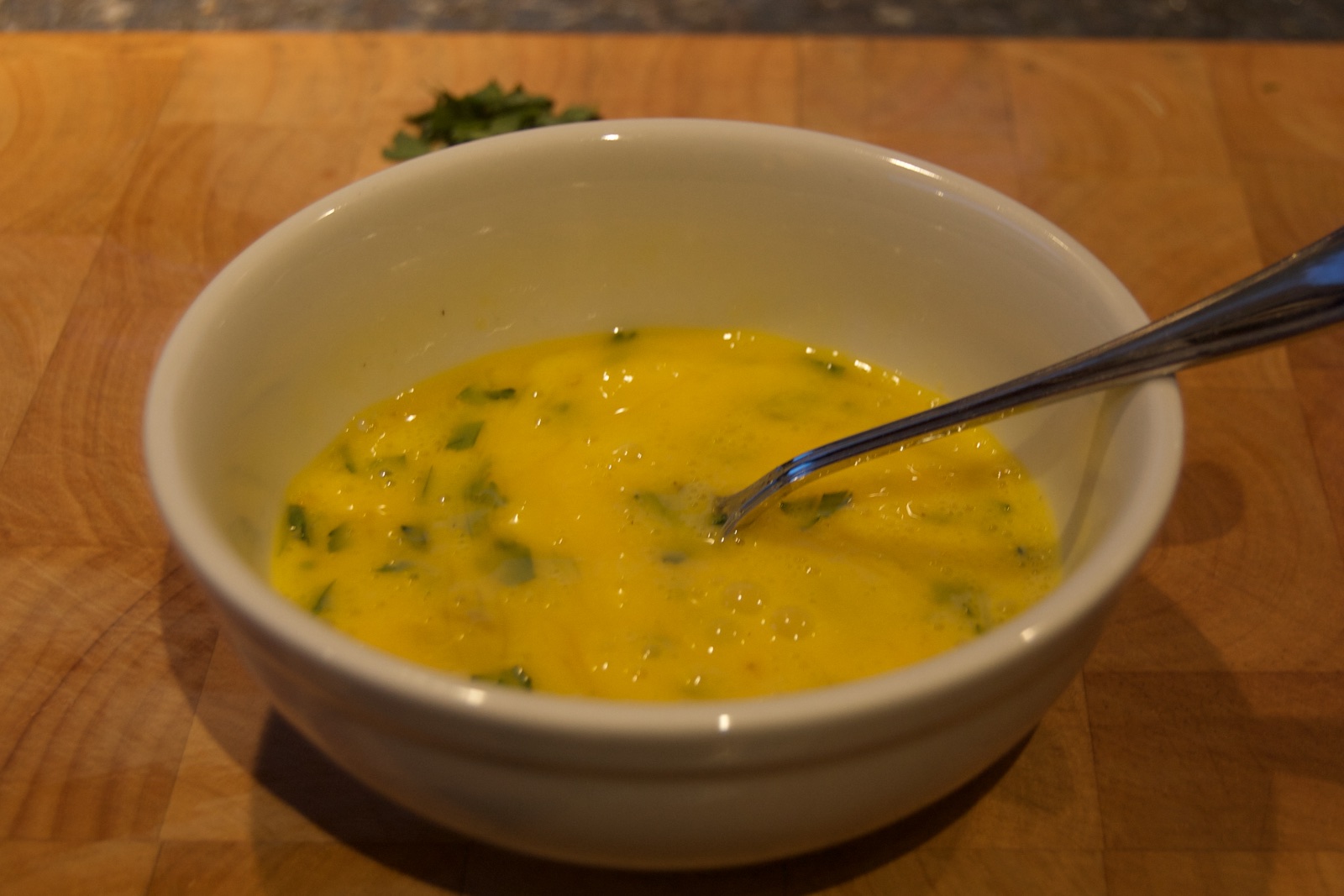 The asparagus out of the oven.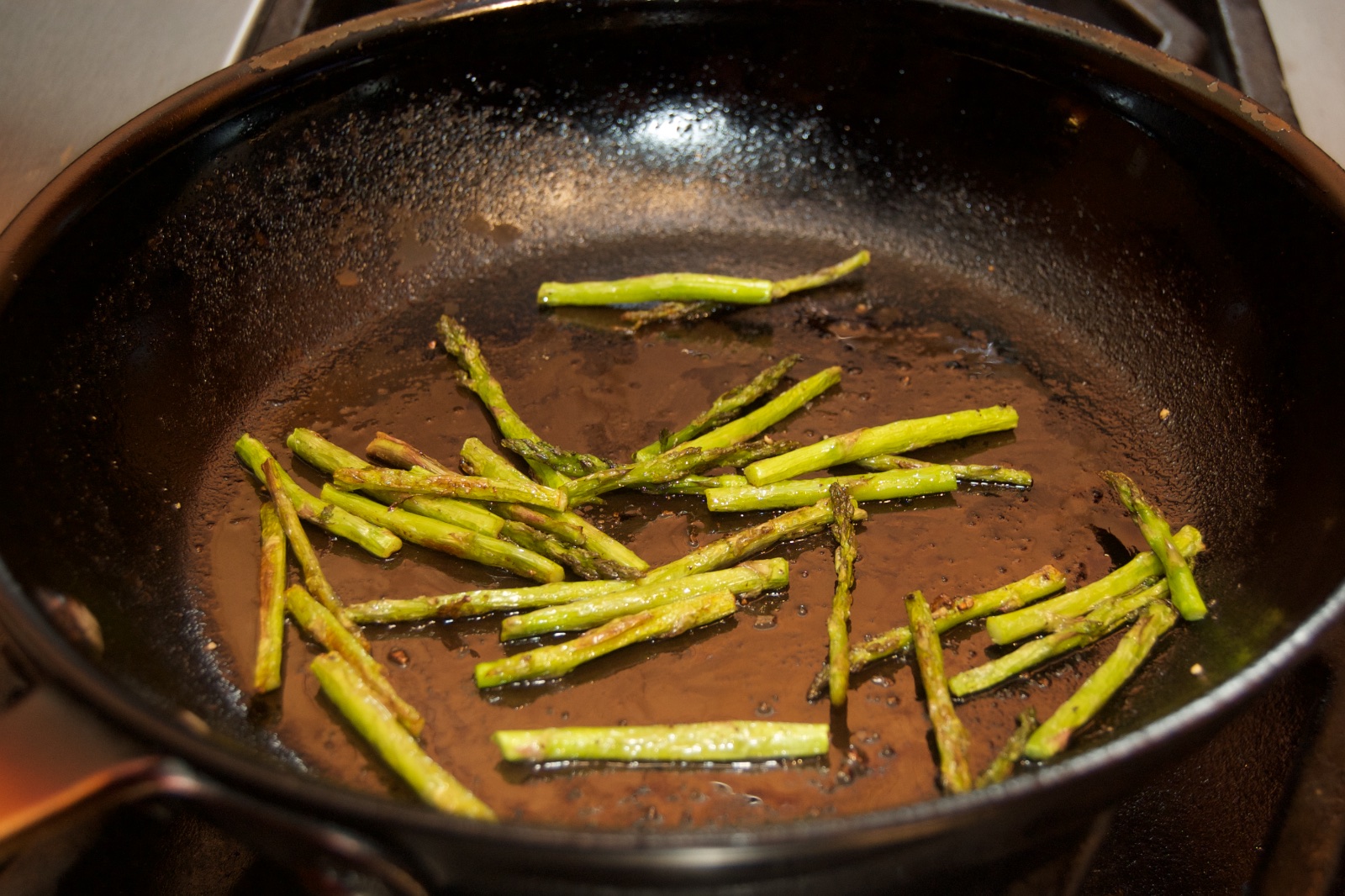 Coat a smaller oven-safe sauté pan with spray oil and heat. Add the asparagus, then the egg mixture. Cook until the egg starts to set, then transfer to the oven.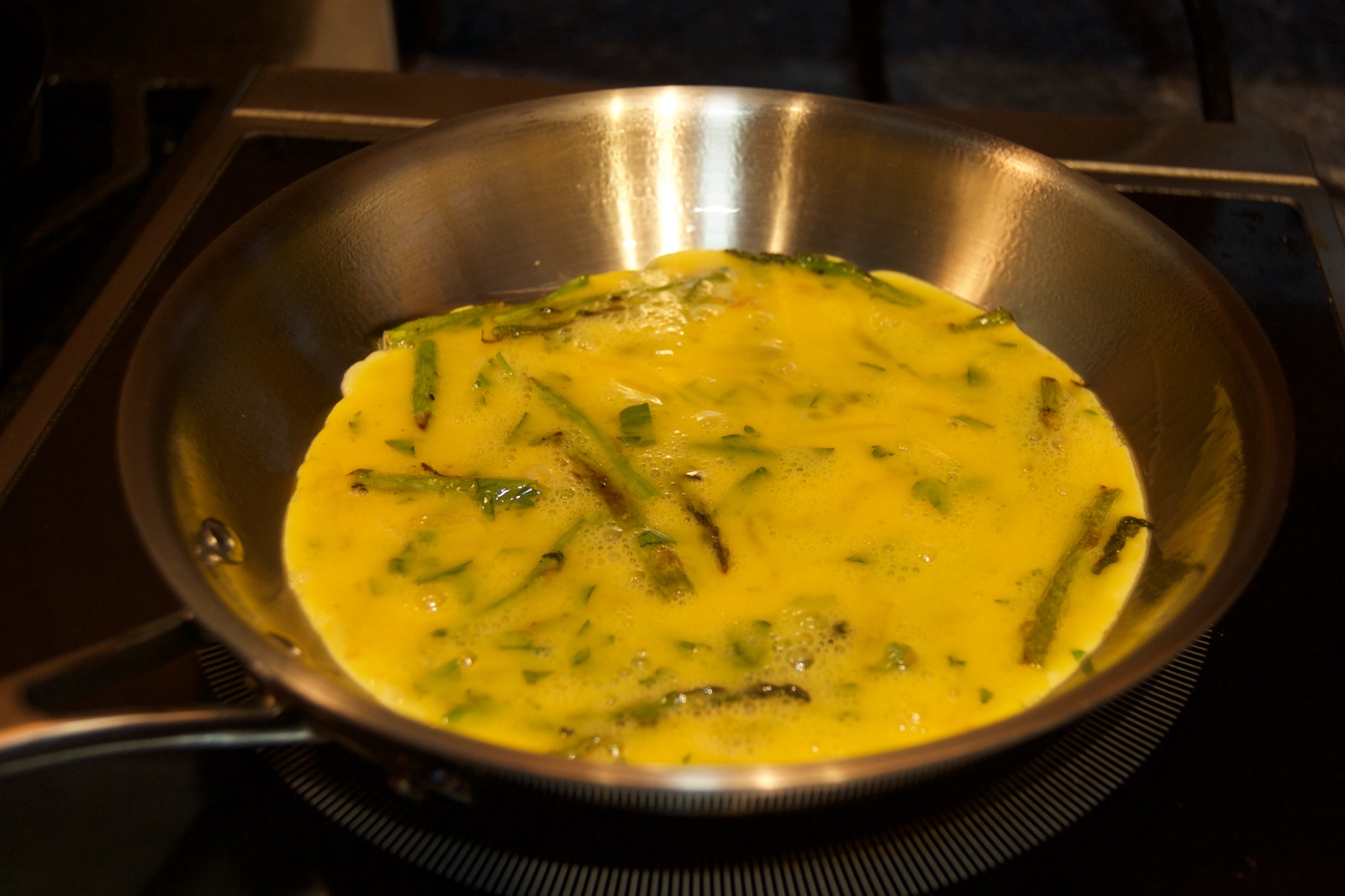 Cook for 5 minutes or so until the egg has fully set.
Serve with a homemade buttermilk biscuit .