Spicy tuna salad croissant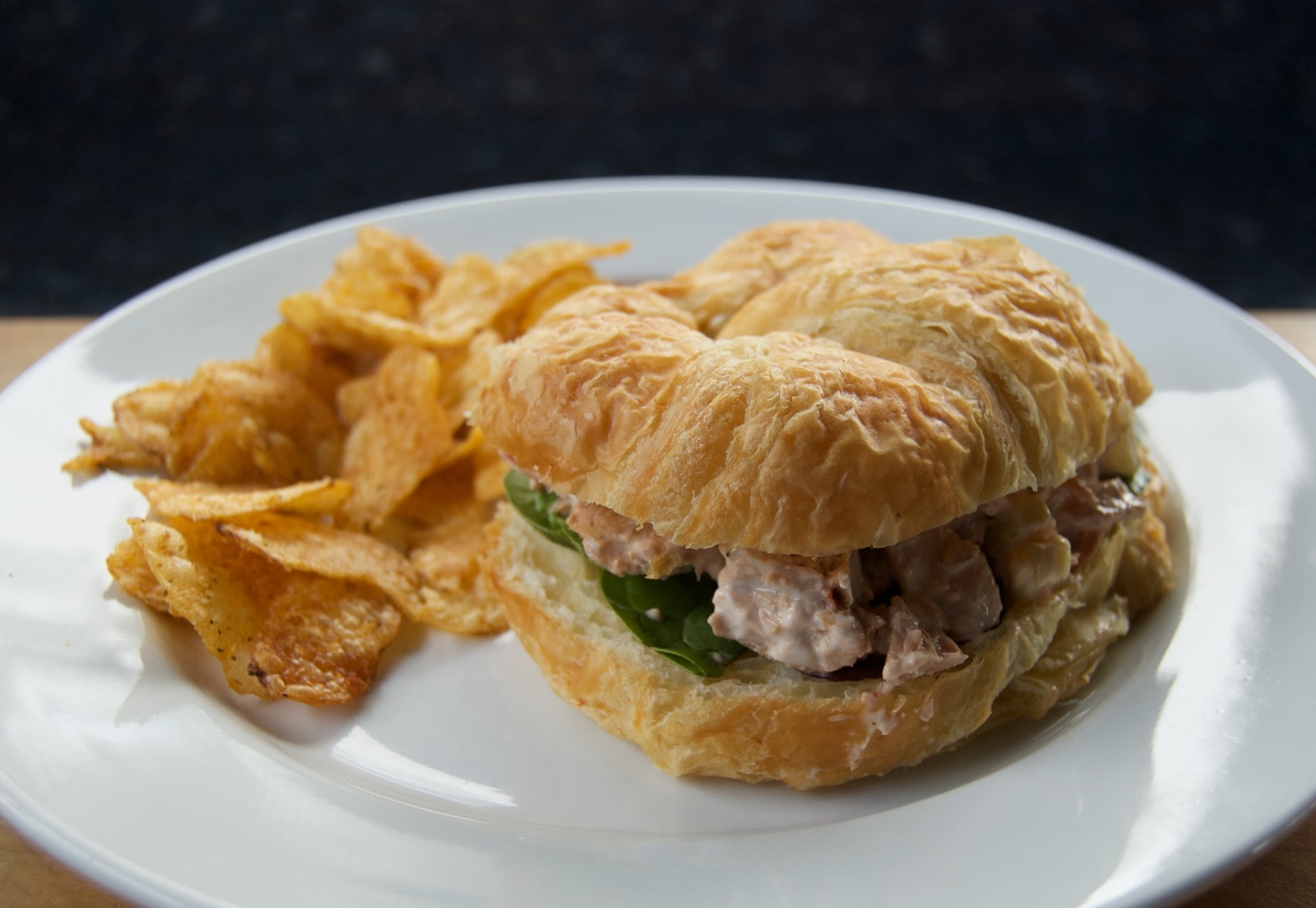 This is the same as my regular Spicy tuna salad sandwich but on a croissant. It's a good combination!
1/2 can Wild Planet chunk light tuna celery hot banana pepper rings, minced sriracha mayonnaise salt freshly ground black pepper
Serve on a bed of lettuce on a croissant.