Veggie chorizo breakfast burrito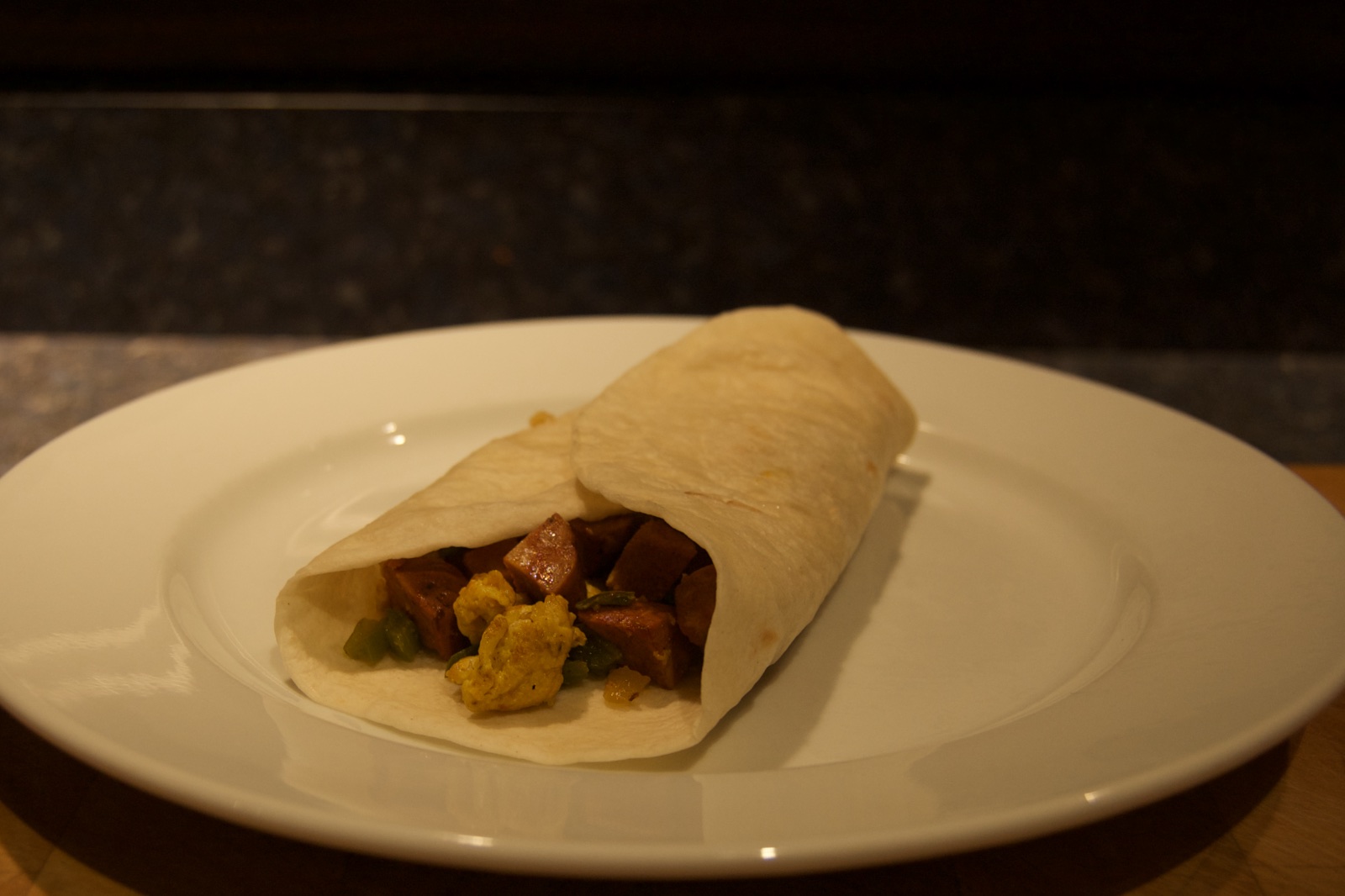 This is basically the same as my regular chorizo breakfast burrito but made with veggie chorizo. It's pretty good. I think the real chorizo one is better, but this is good.
I used one Lightlife smart sausages chorizo link to make two servings of burrito filling. I froze the remainder.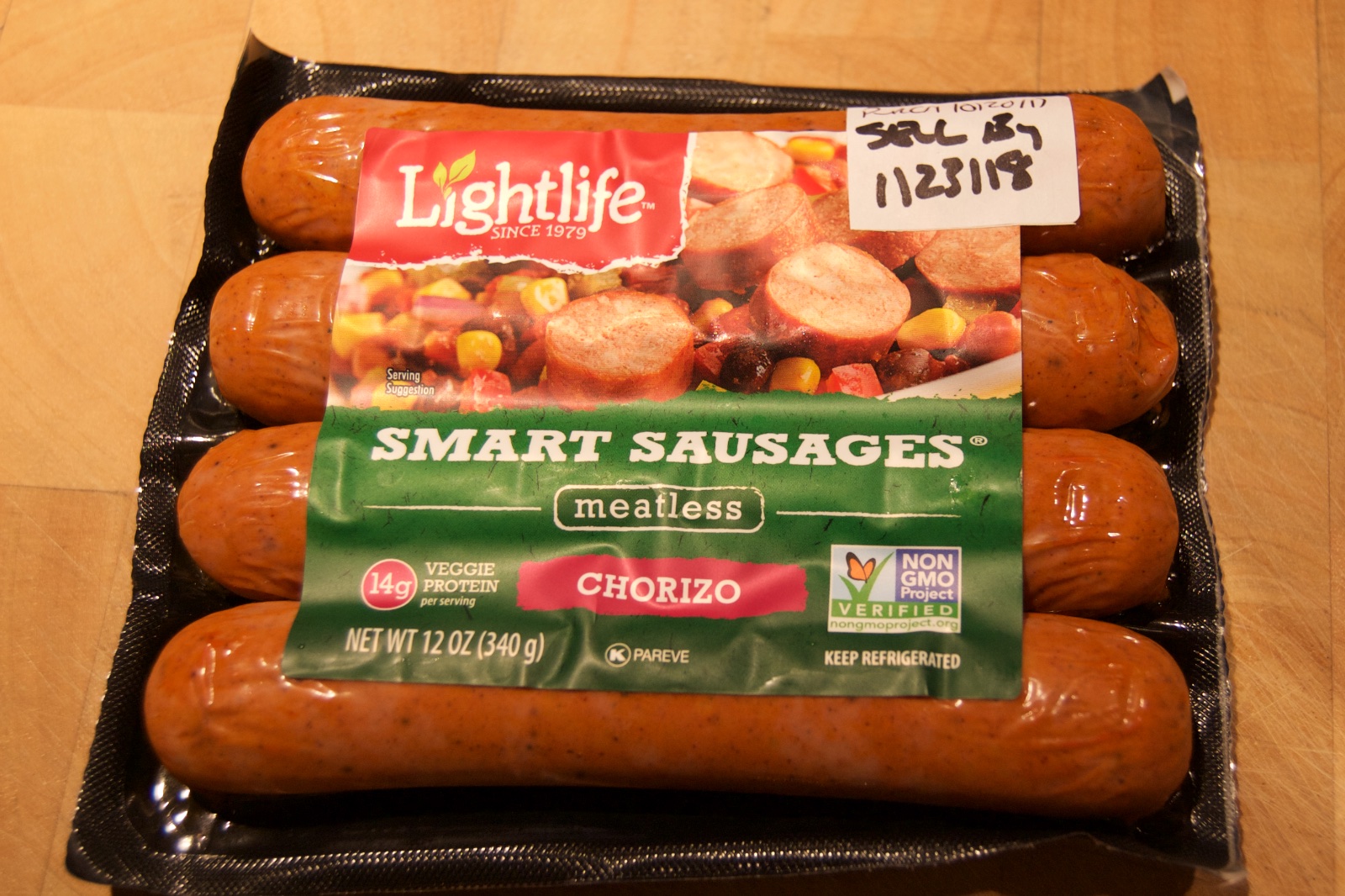 Here it is diced.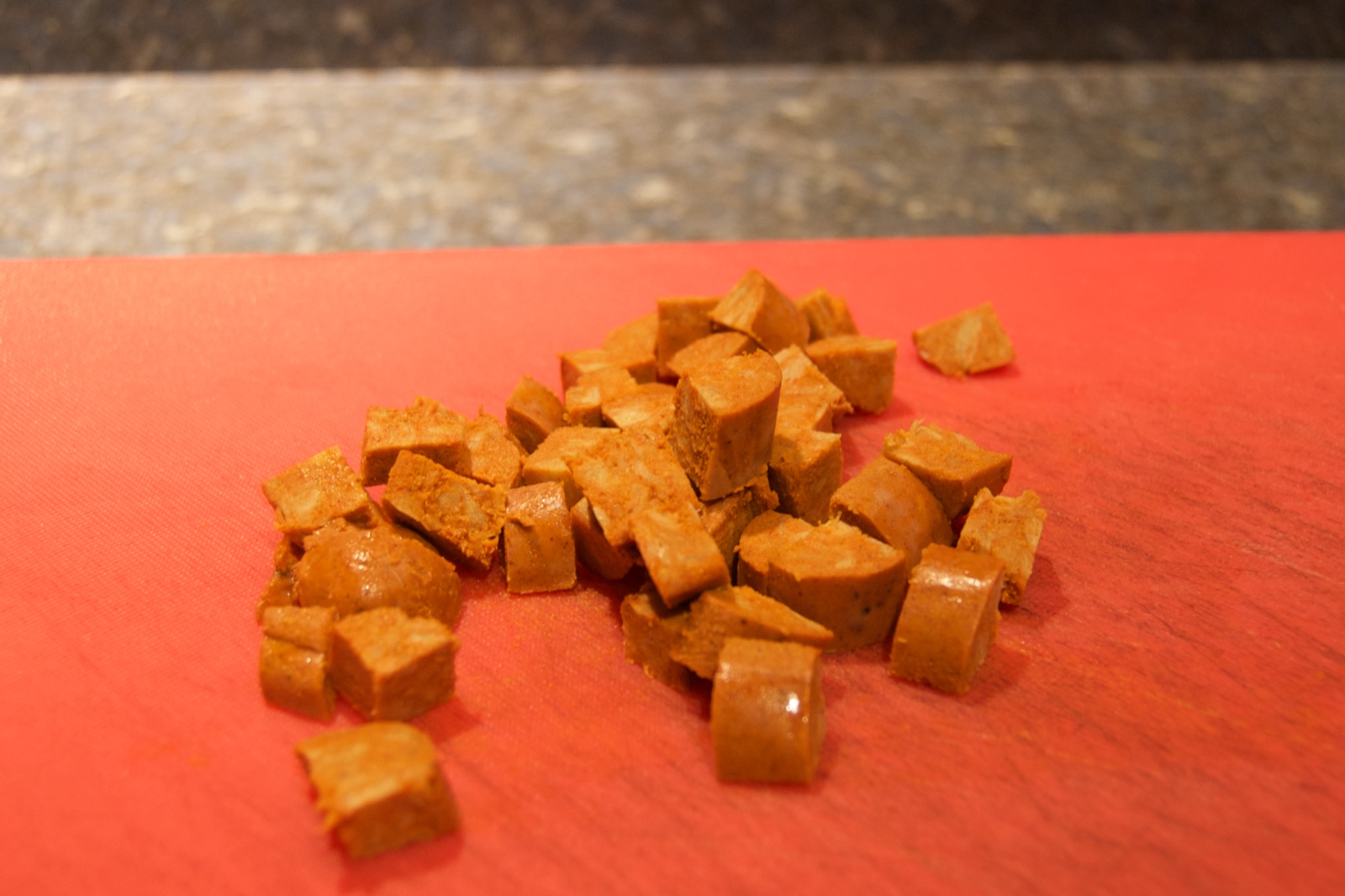 And the onion, green pepper, and chopped jalapeños. The burrito filling for two servings is on the right. The left side is for spicy western omelette filling.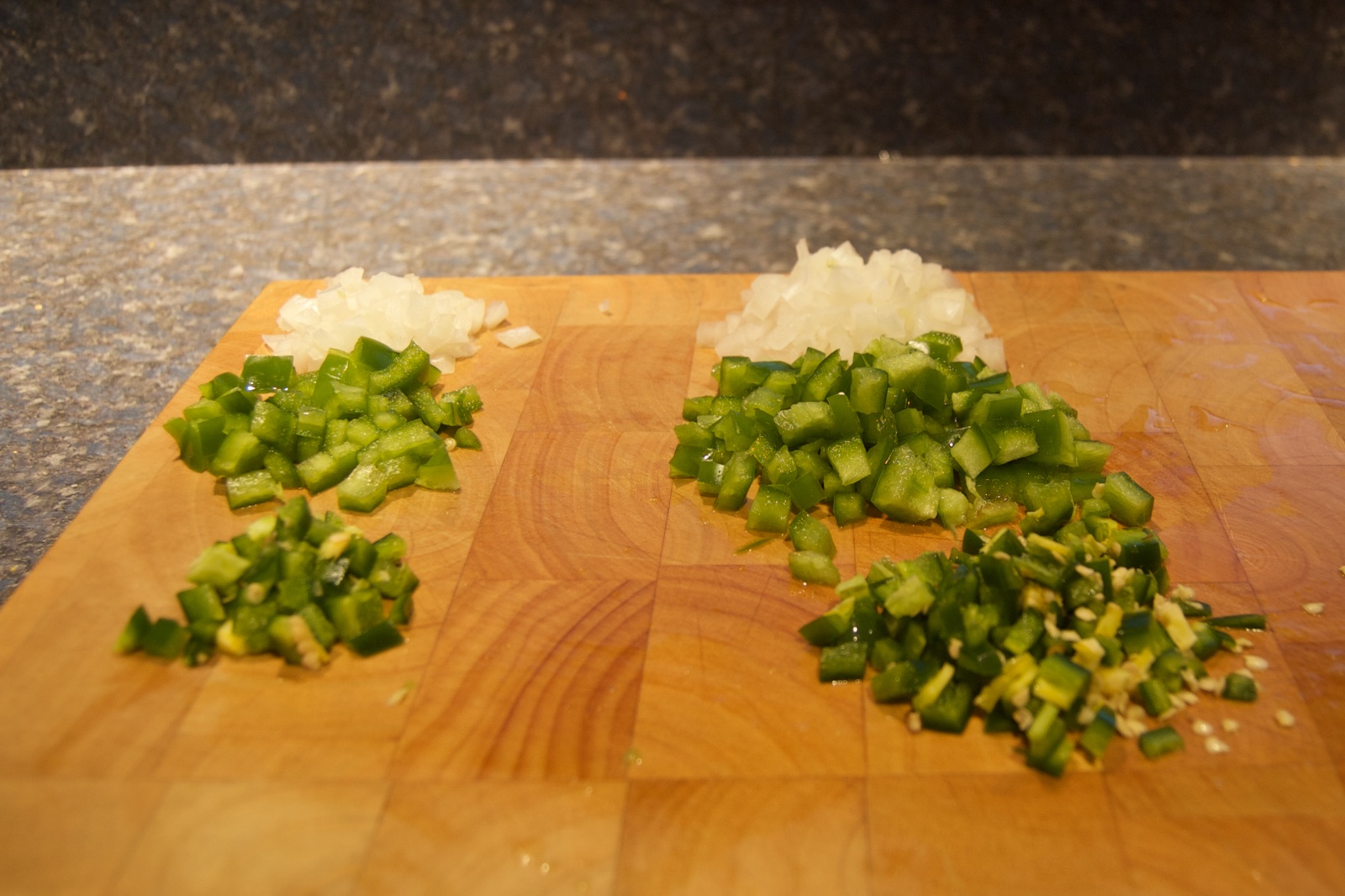 Since the veggie chorizo cooks quickly I cooked everything at once, though I did keep the veggies and veggie chorizo separate until it was nicely browned.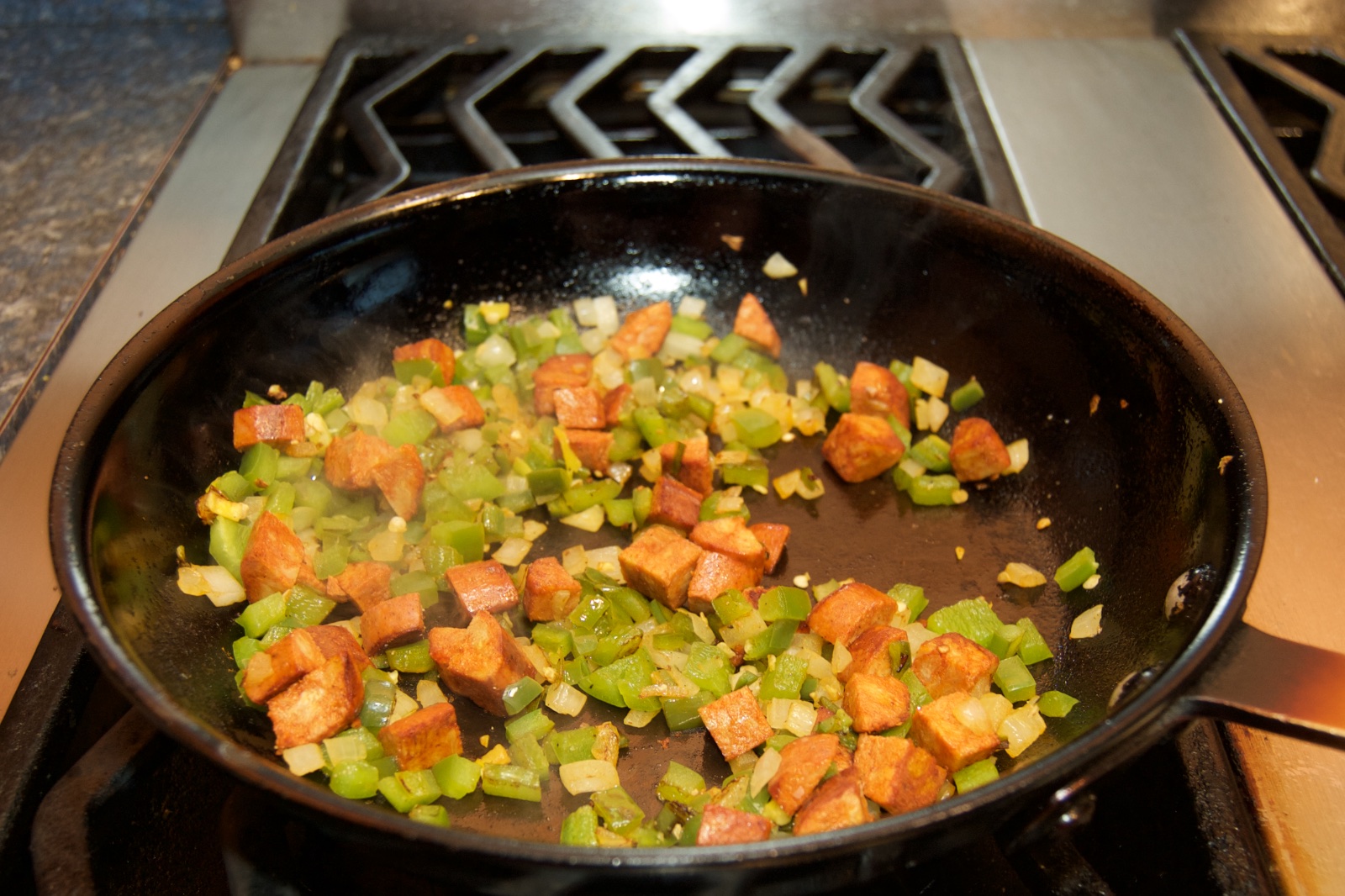 All done and refrigerated for breakfasts this week.