Chicken kimchi soup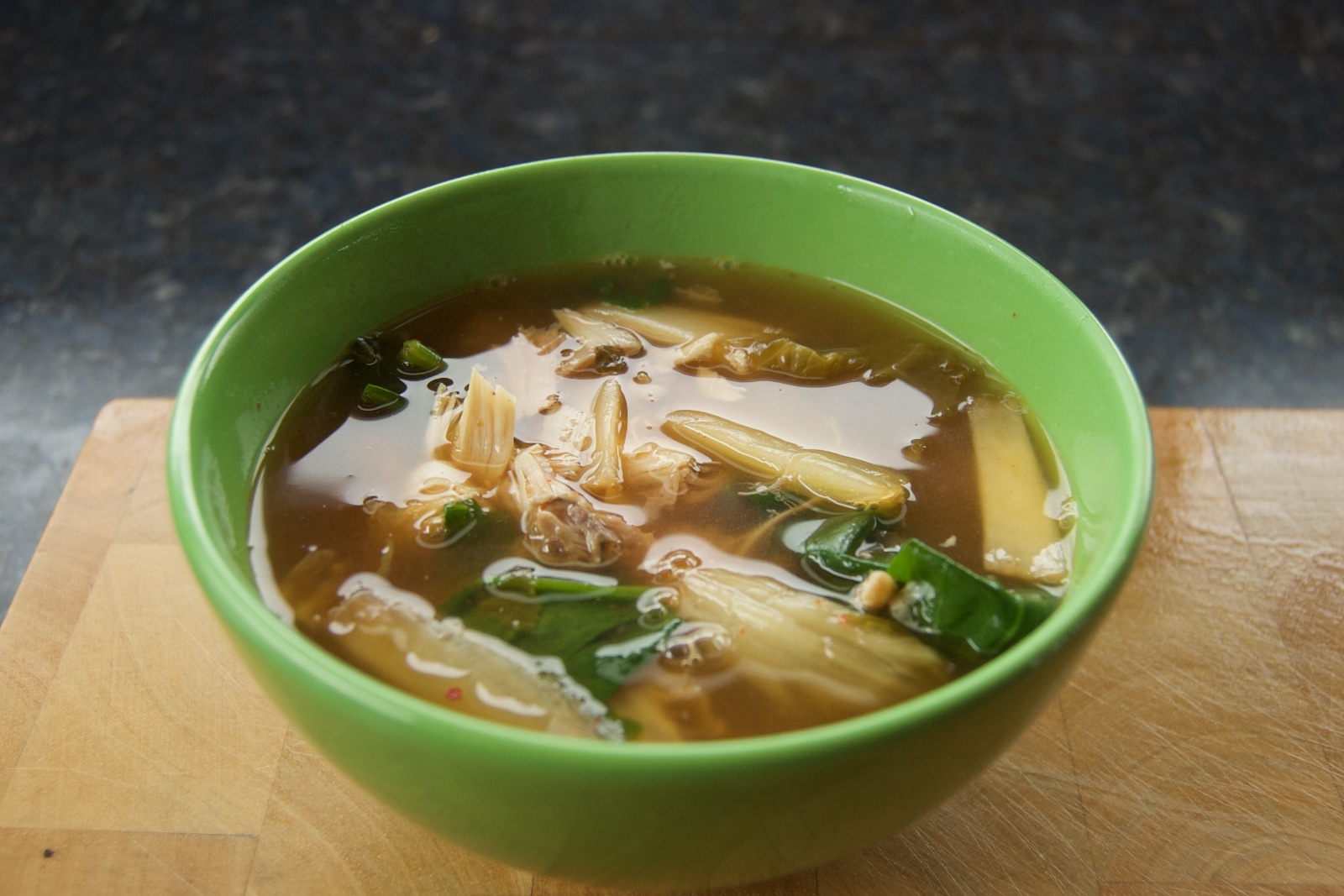 This was really good! It's basically like chicken soup with soba noodles and spinach except with kimchi. It's of course much spicier!
I use 16 oz. of chicken stock with 3.0 oz. chicken as the base. I vacuum seal and freeze it.
To that I added some kimchi (Mama O's premium super spicy) and a handful of spinach. That's it!