Chinese beef skewers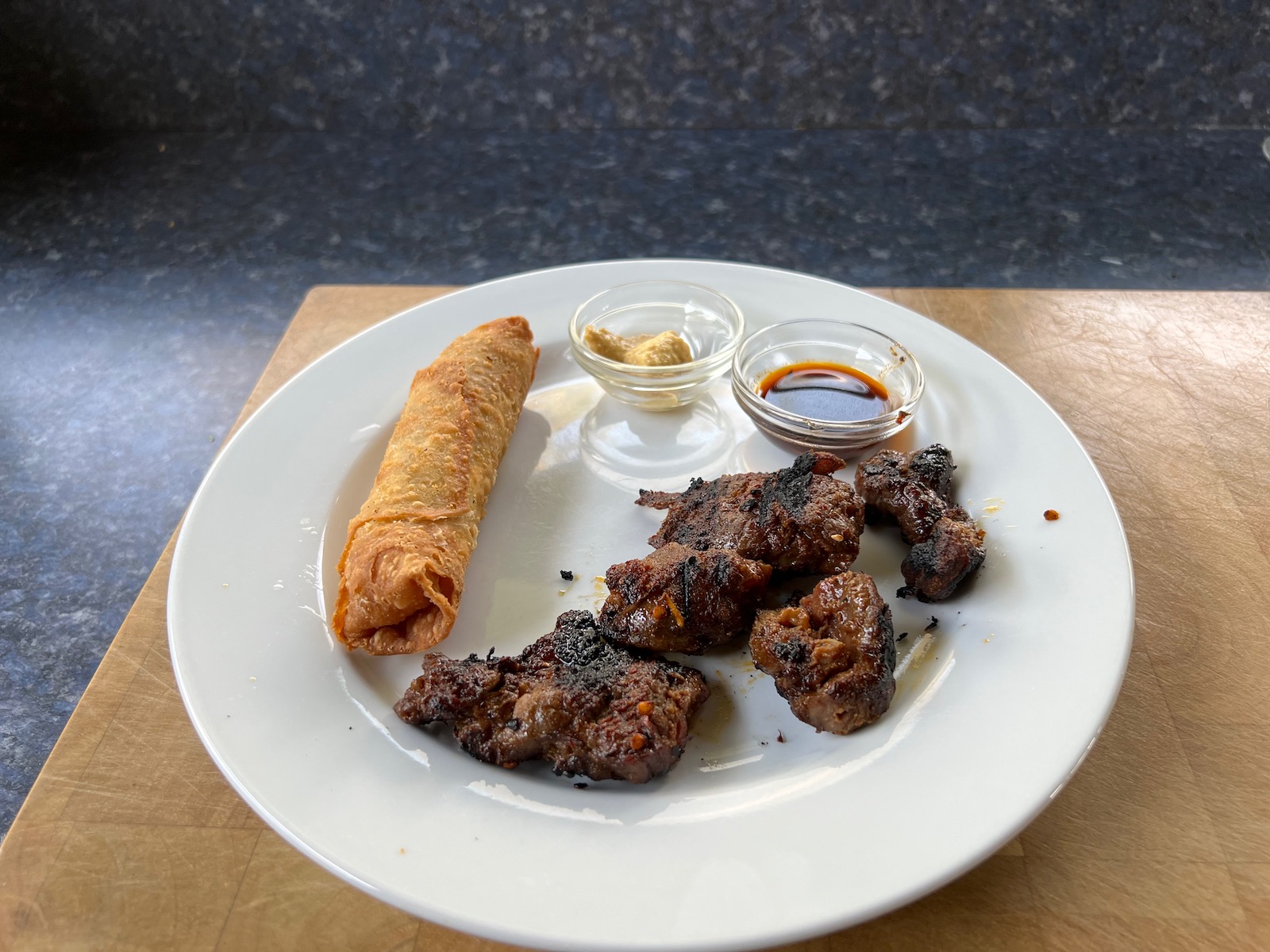 This was really good!
I got a package of Shāo Kǎo (燒烤) Chinese BBQ beef skewers from the same place I get my XCJ Dumplings.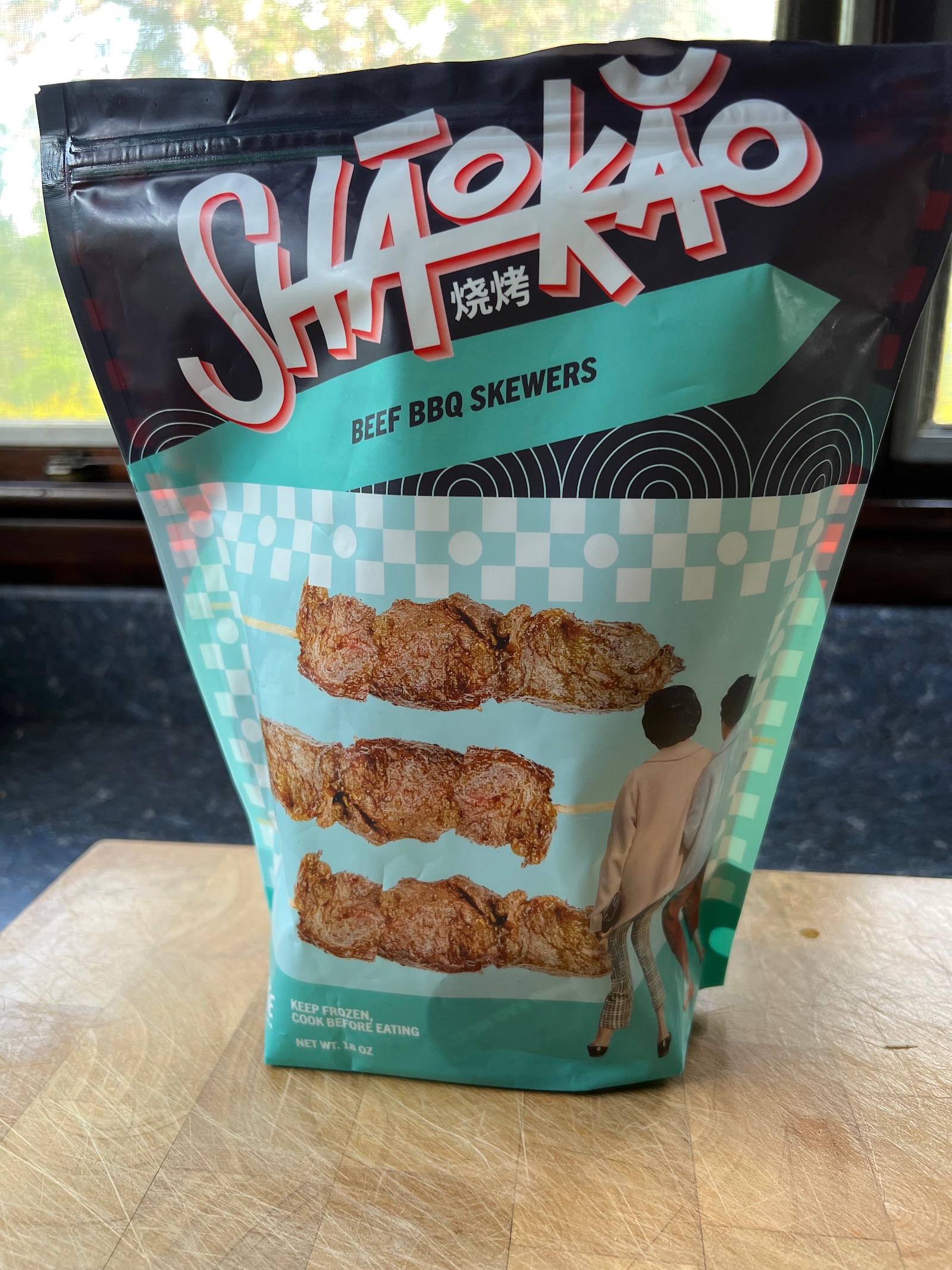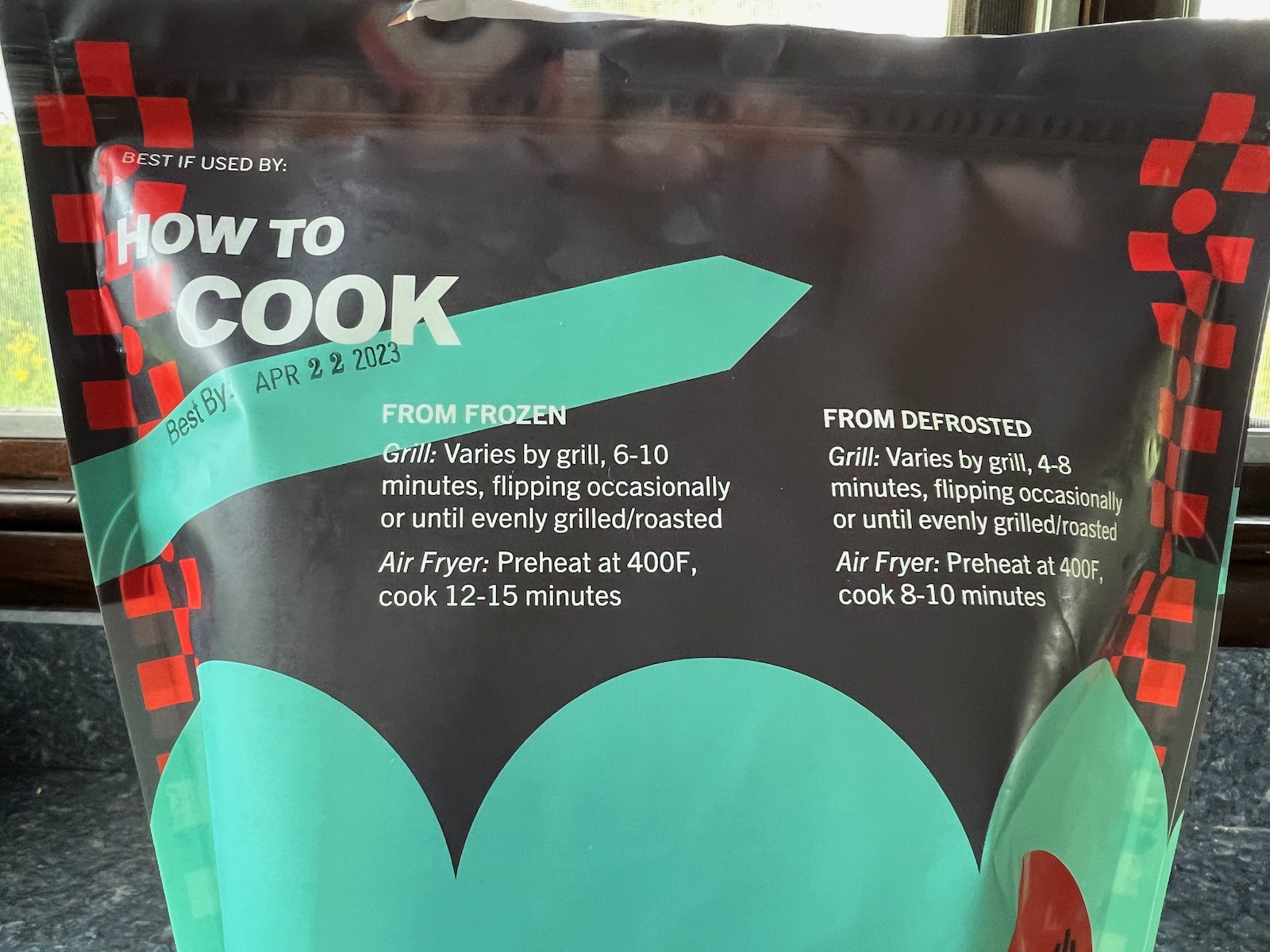 The package contains individually vacuum sealed packages of 2 skewers and a jar of dry seasoning. I separated out enough seasoning for this serving.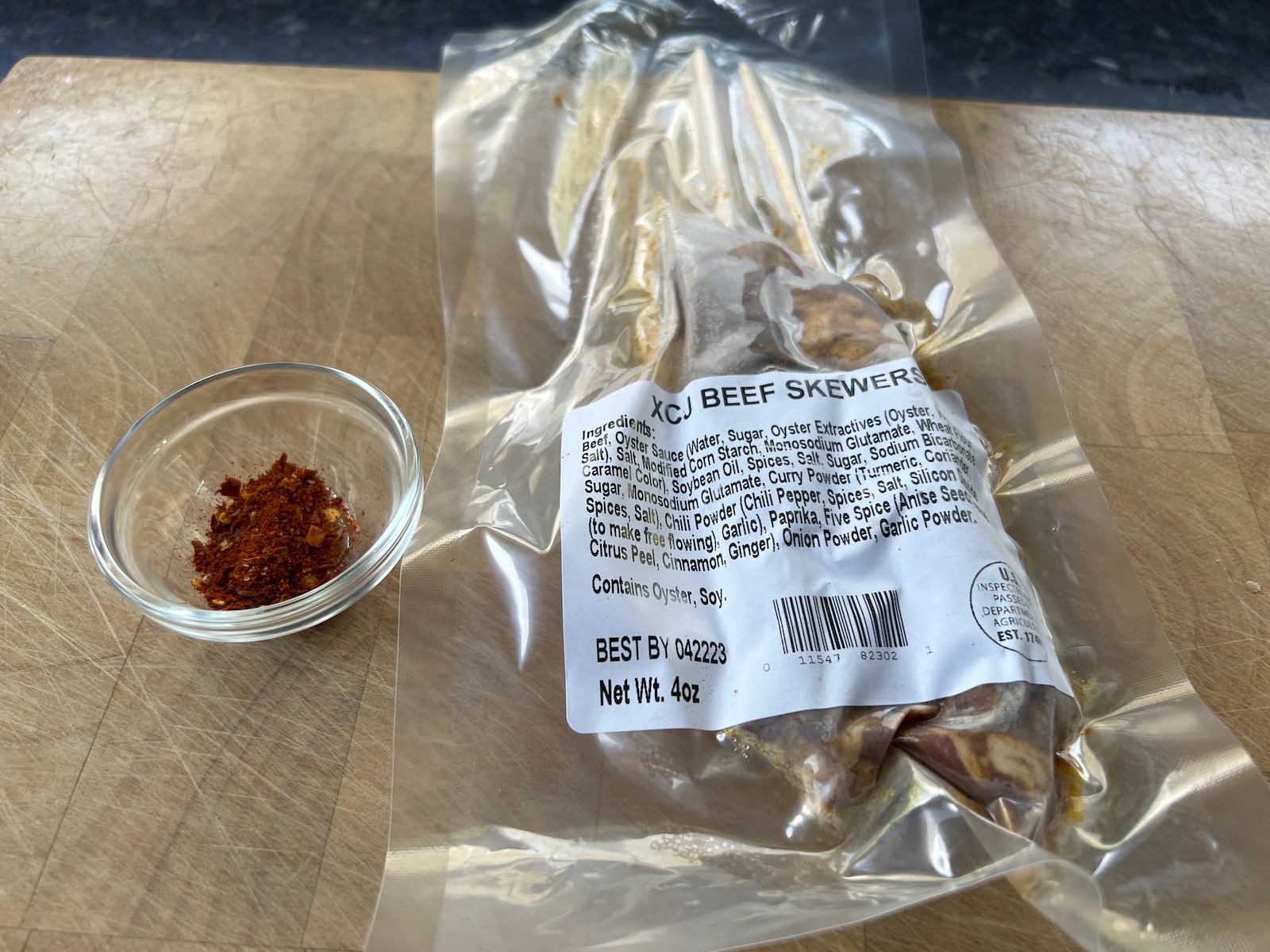 Defrosted in cold water, then grilled at high temperature for 4 minutes (2 minutes per side).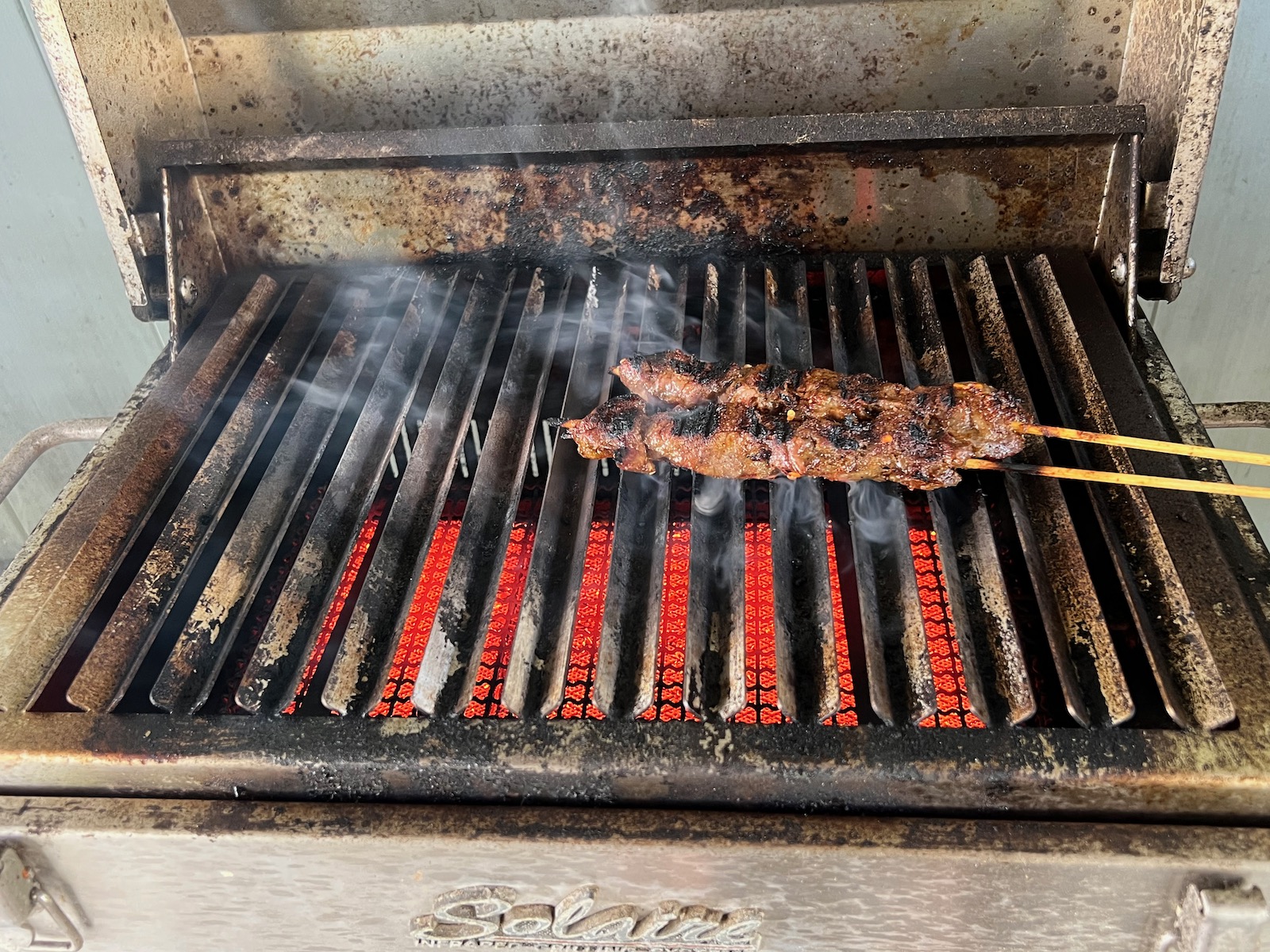 The meat has a lot of flavor! There's some stringy bits, but it's worth it for the flavor.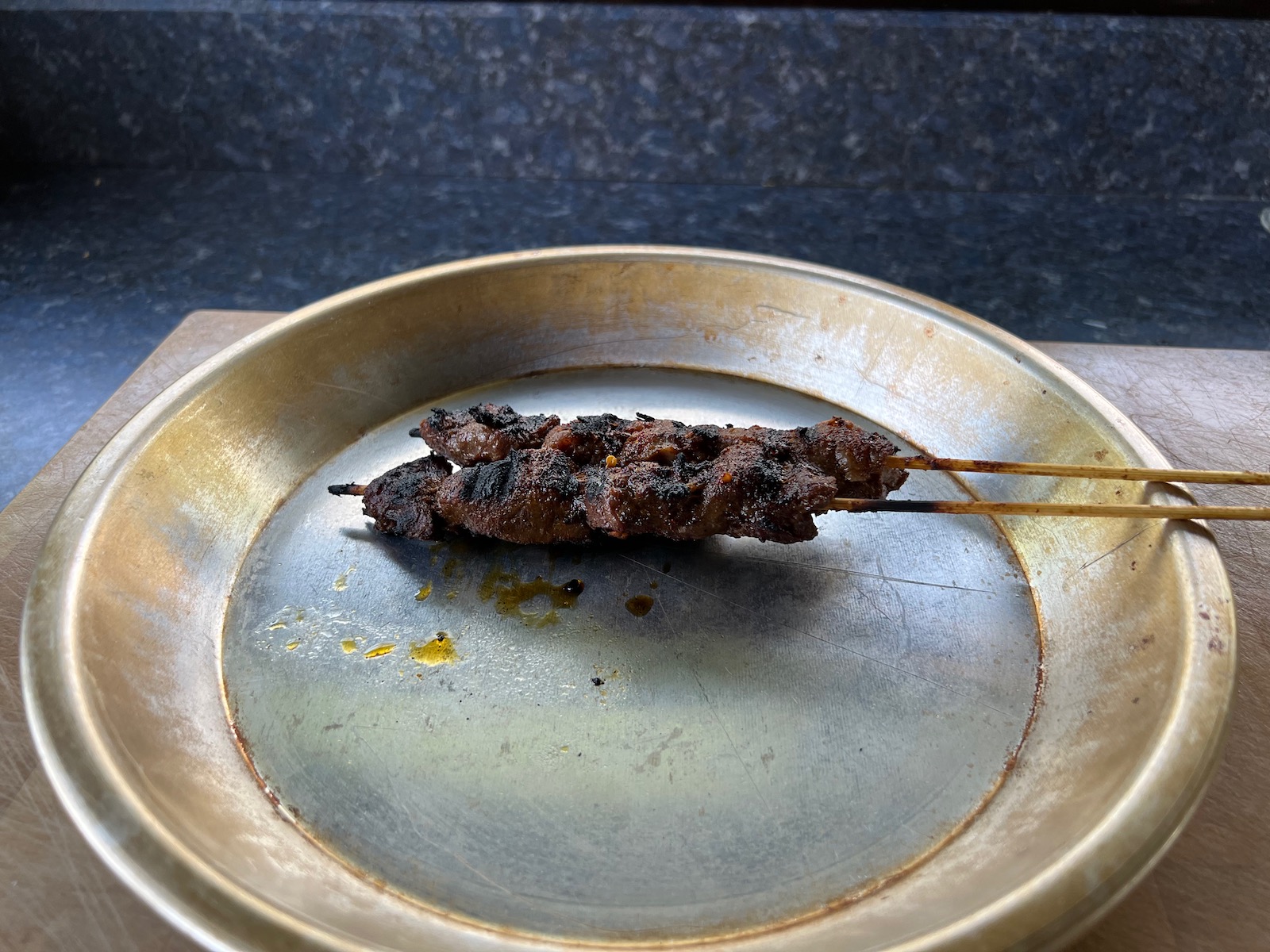 Served with a frozen egg roll, defrosted for 40 seconds in the microwave and deep fried for 50 seconds.
Served with chili crisp for the beef and Chinese hot mustard for the egg roll.