Burrito #2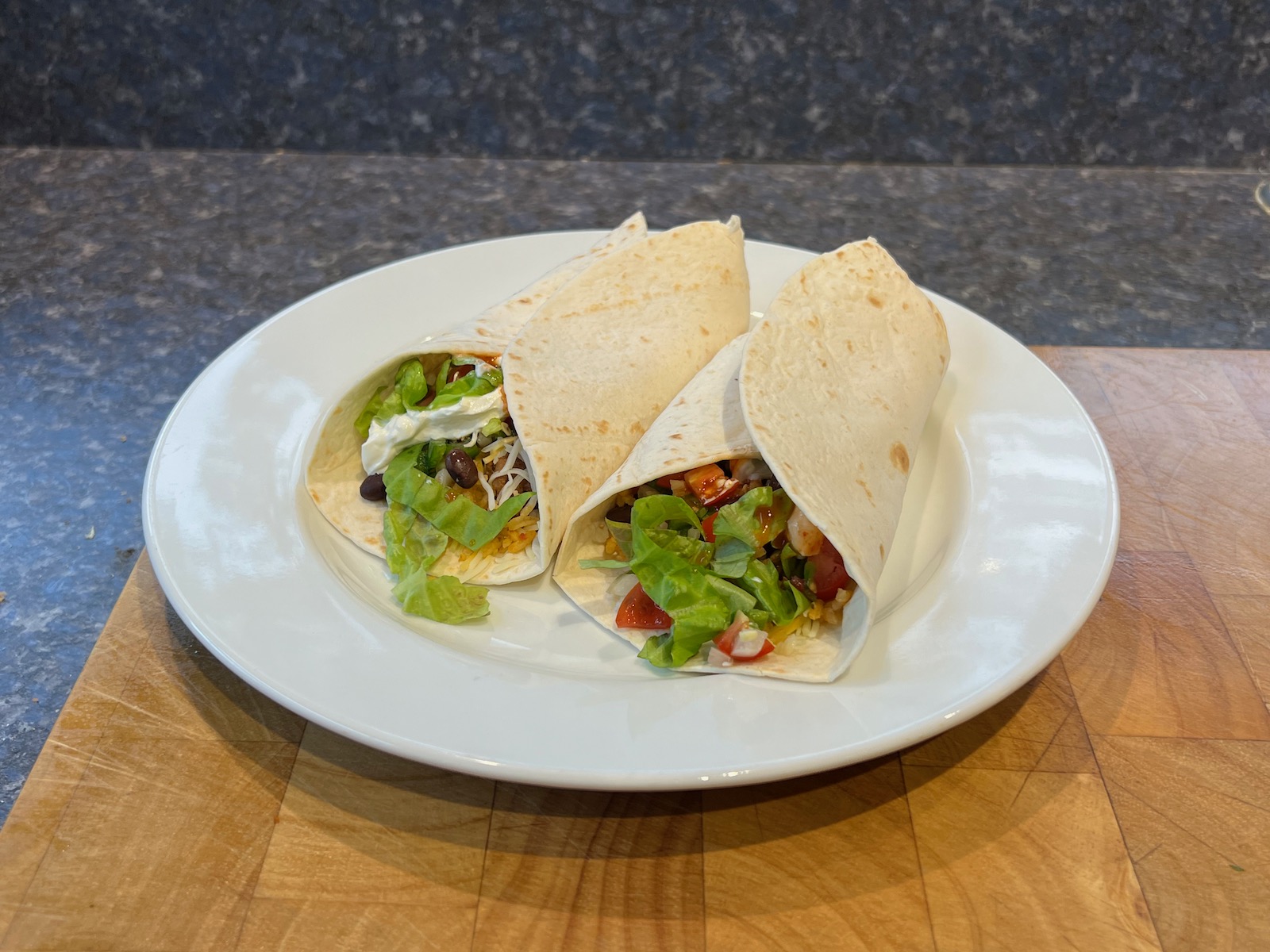 I made burritos. This was delicious but kind of a lot of food.
Made a tiny batch of salsa fresca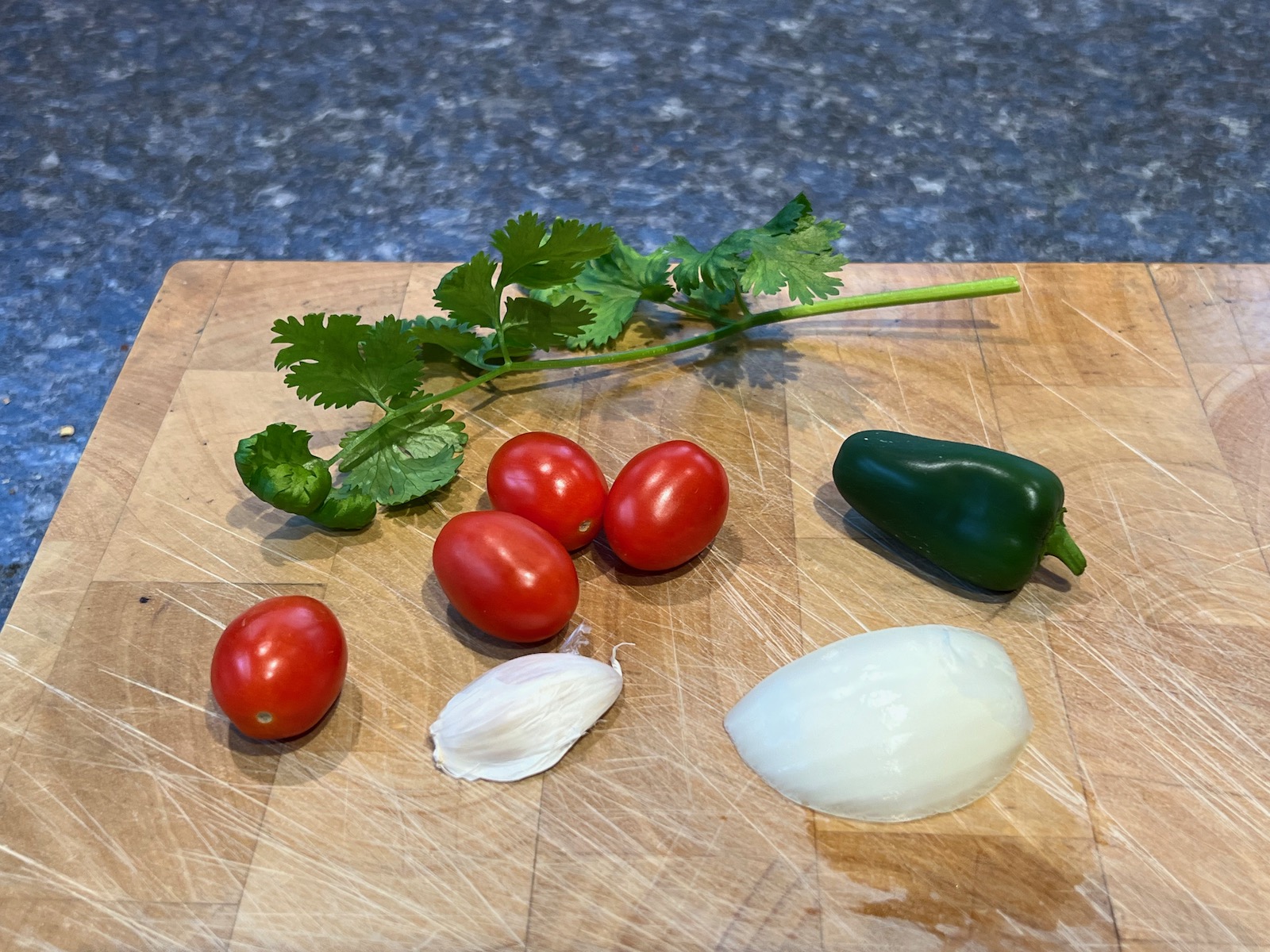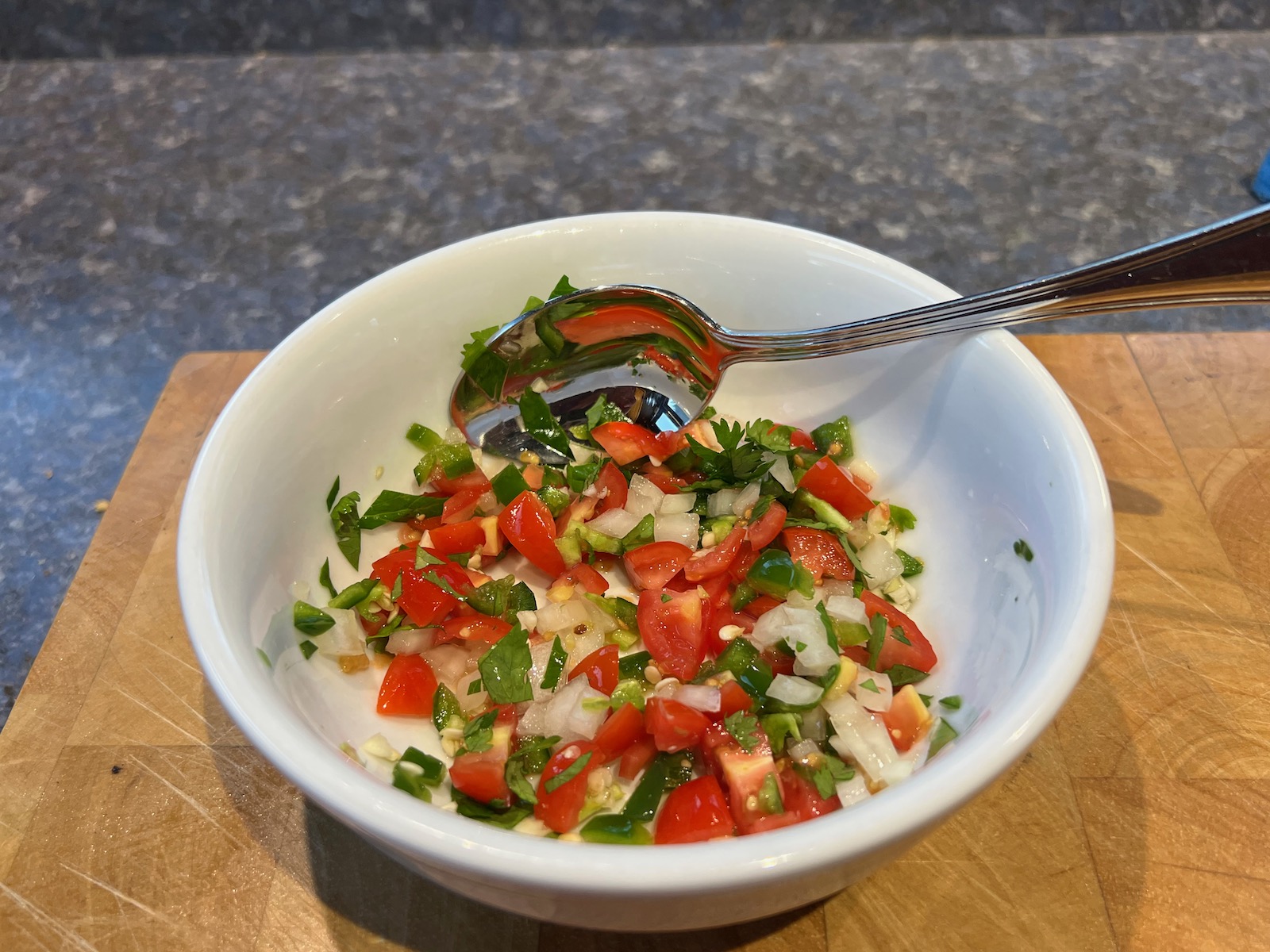 2.8 oz. taco seasoned ground beef (previously frozen)
black beans
Spanish rice (previously frozen)
Shredded Mexican cheese
Sour cream
Chopped lettuce
Flour tortillas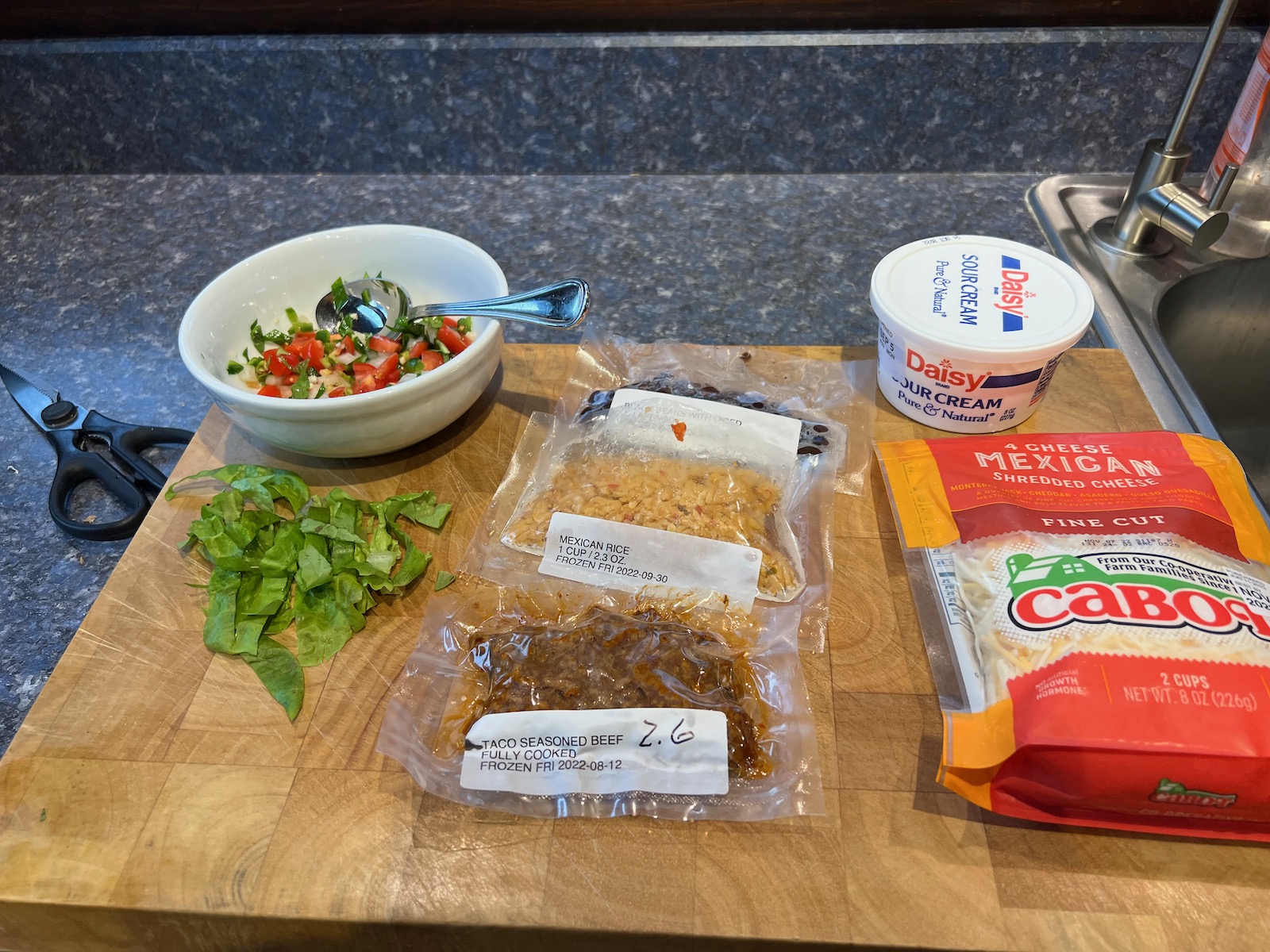 I only had soft taco sized tortillas so one was too small, and two was a little large.