Soft pork tacos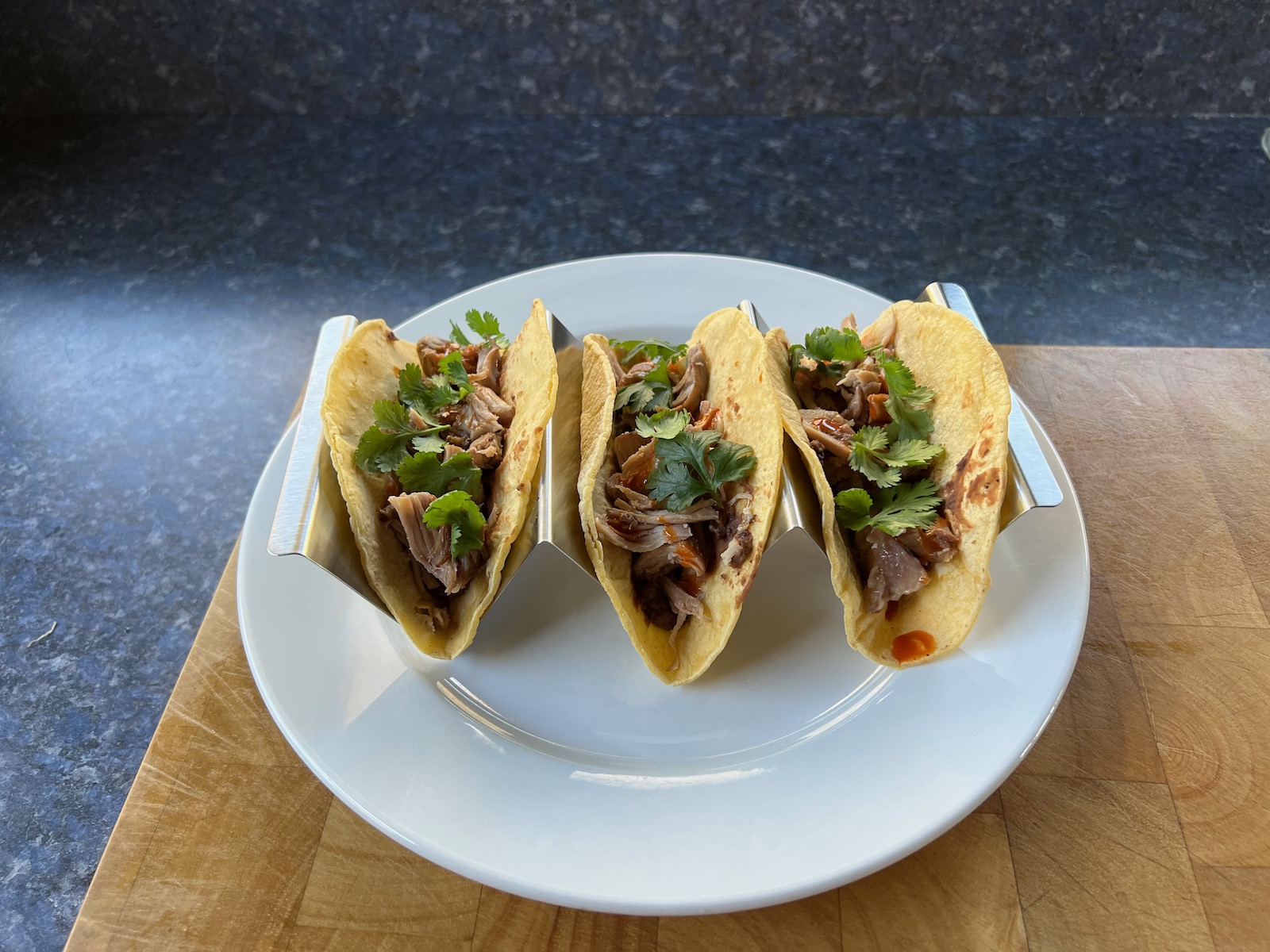 Three soft yellow corn tortillas. Heated on my cast iron griddle pan.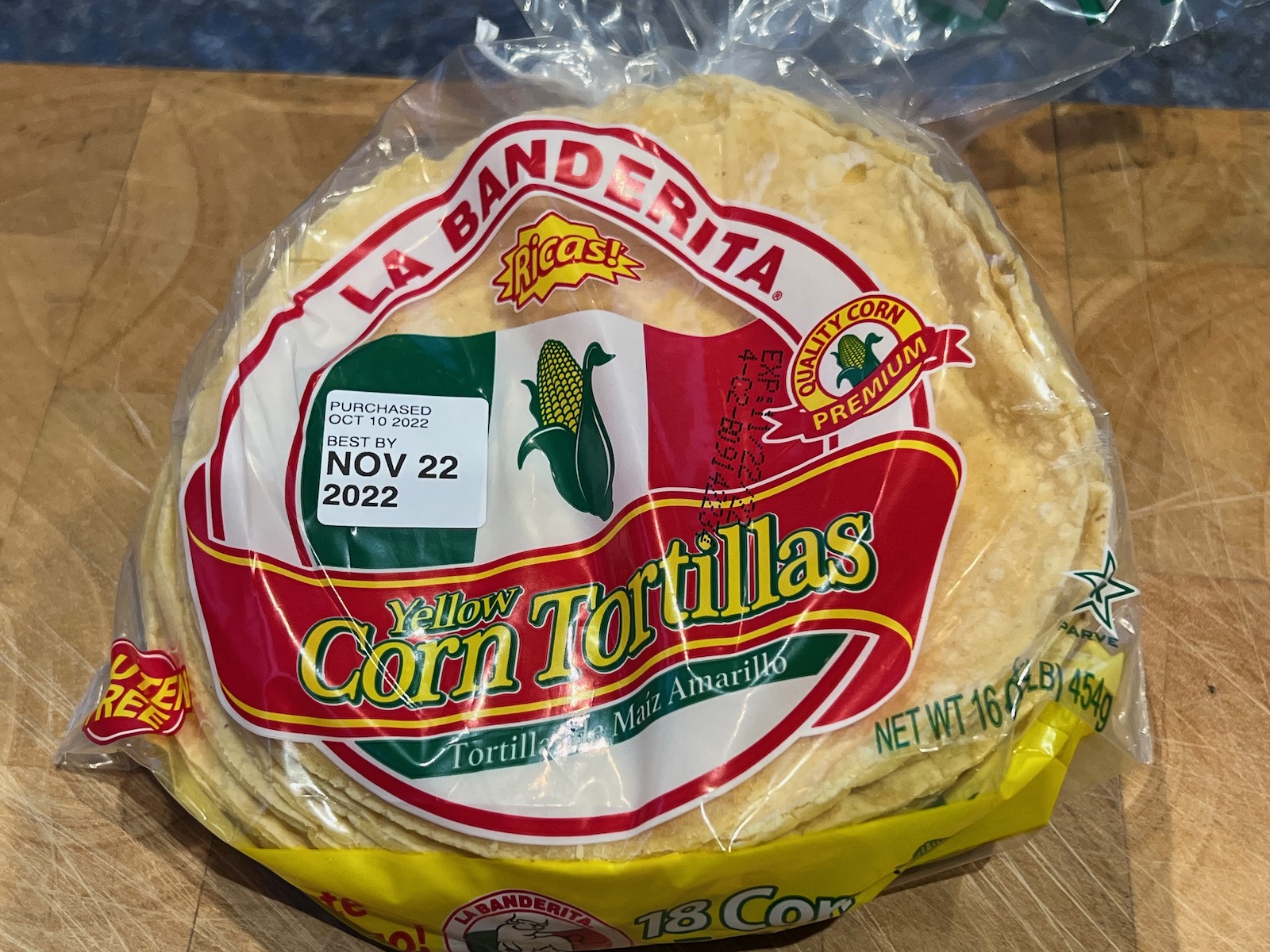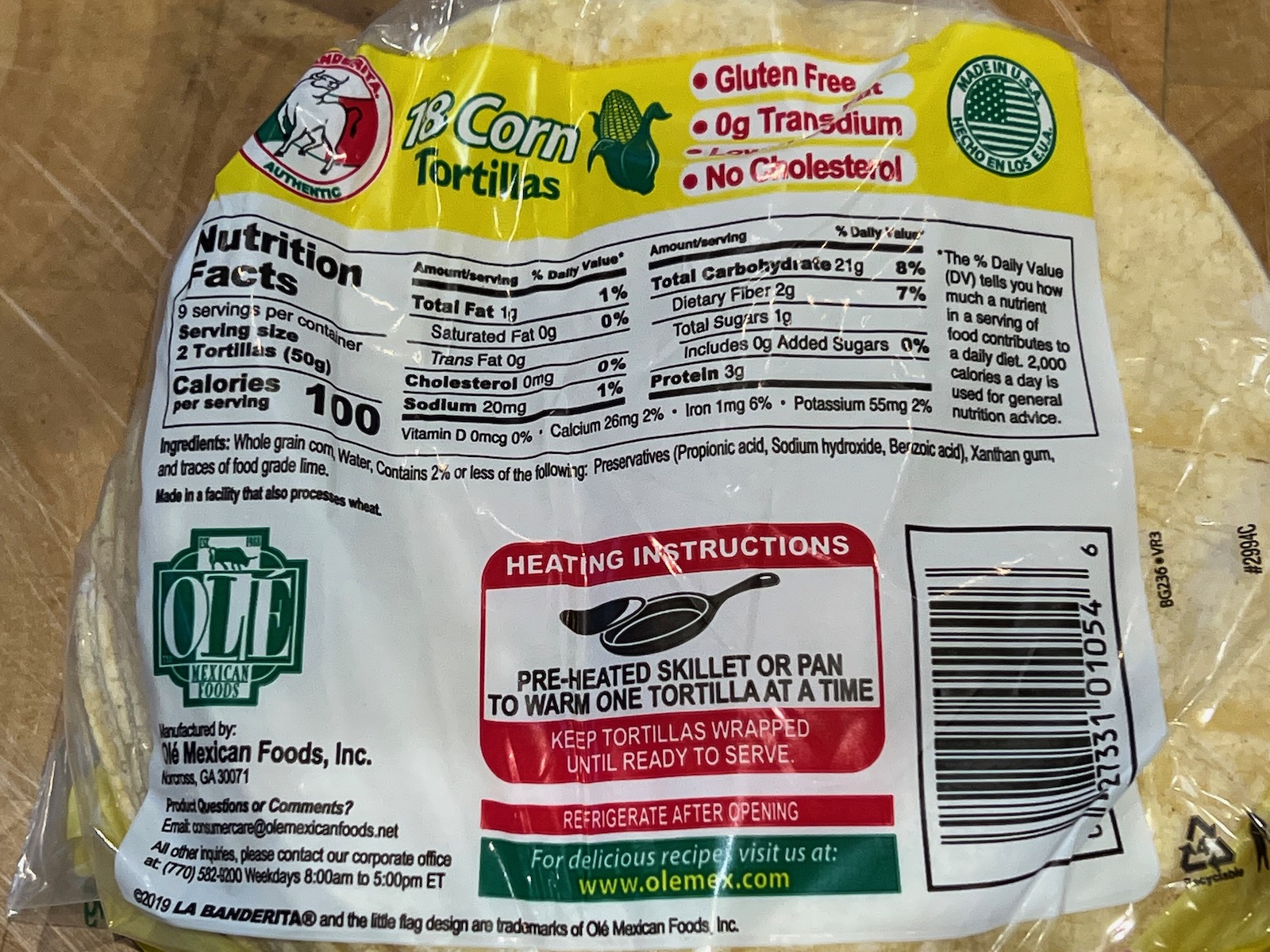 2.0 oz. of Amy's refried black beans.
2.8 oz. of homemade pork carnitas. I made the pork yesterday; it takes a while to cook but it has a great flavor and it's very tender and juicy.
Cholula hot sauce.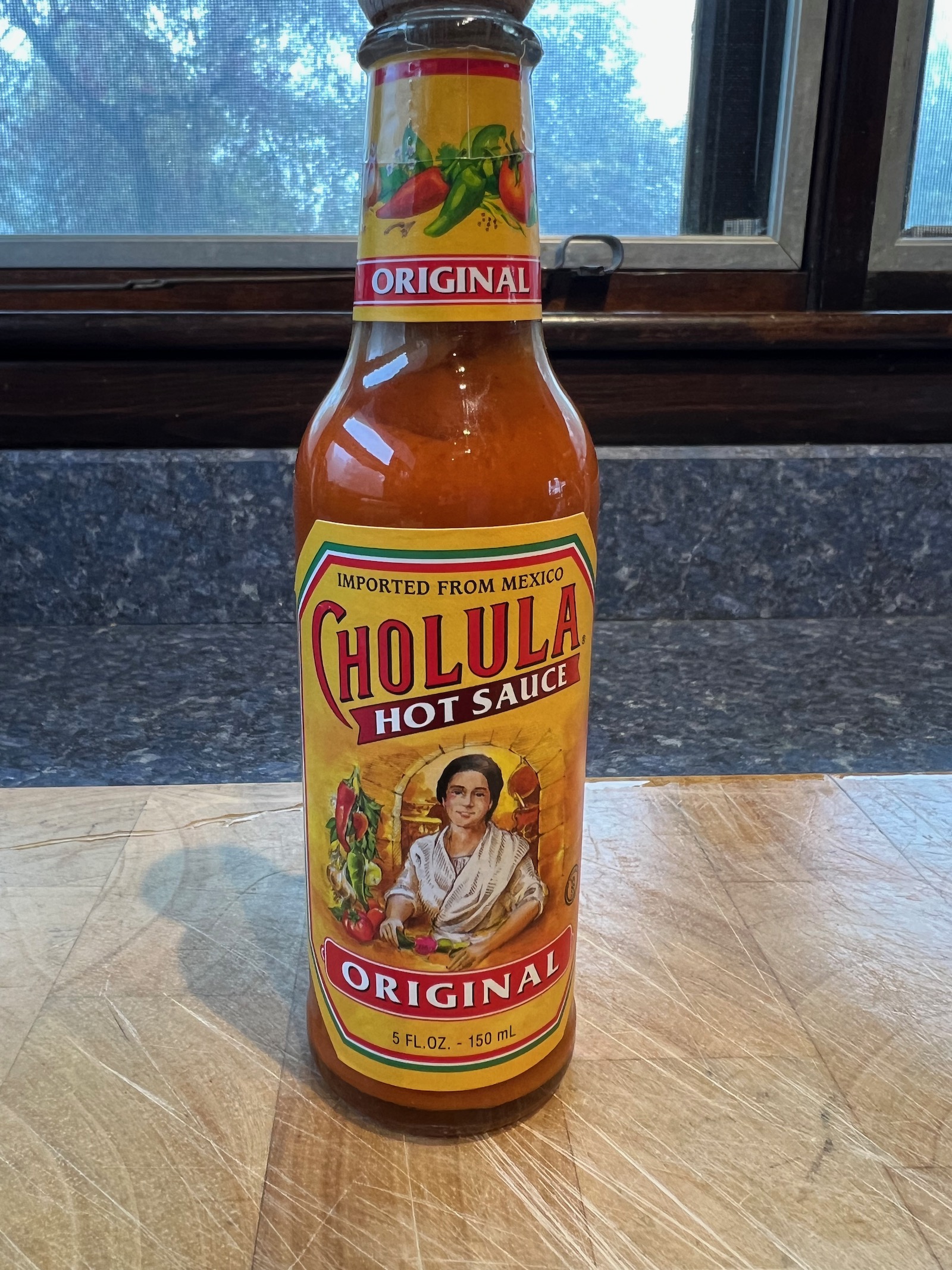 Fresh cilantro.
I used my new taco holder. I warmed it in the sous vide at 130°F so it was hot, but not hot enough to burn skin. It could have been hotter as it cools off quickly, but otherwise worked well.