Chicken penne alfredo with spinach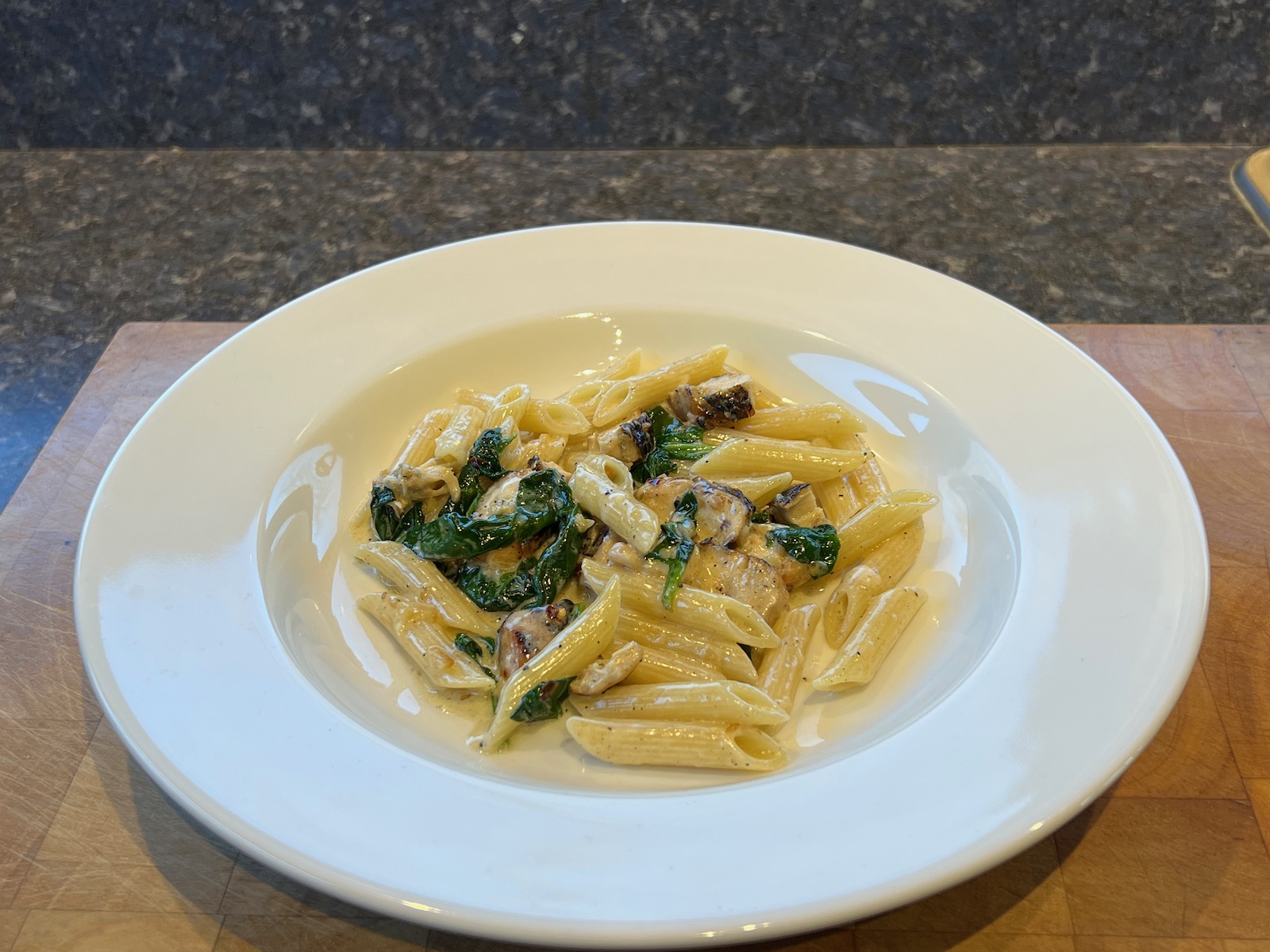 This is a variation of Chili crisp fettuccine alfredo with spinach and is was really good!
1.5 oz. fettucini
1.2 oz. grilled chicken, diced
1 tbsp. butter
2 cloves of garlic, minced
2 oz. heavy cream
1/3 cup grated Parmesan
baby spinach
crushed red pepper flakes
freshly ground black pepper
There's an extra rarebit dish in the picture because I was originally going to put it in the dish, add more grated Parmesan, and bake it again, but decided against it.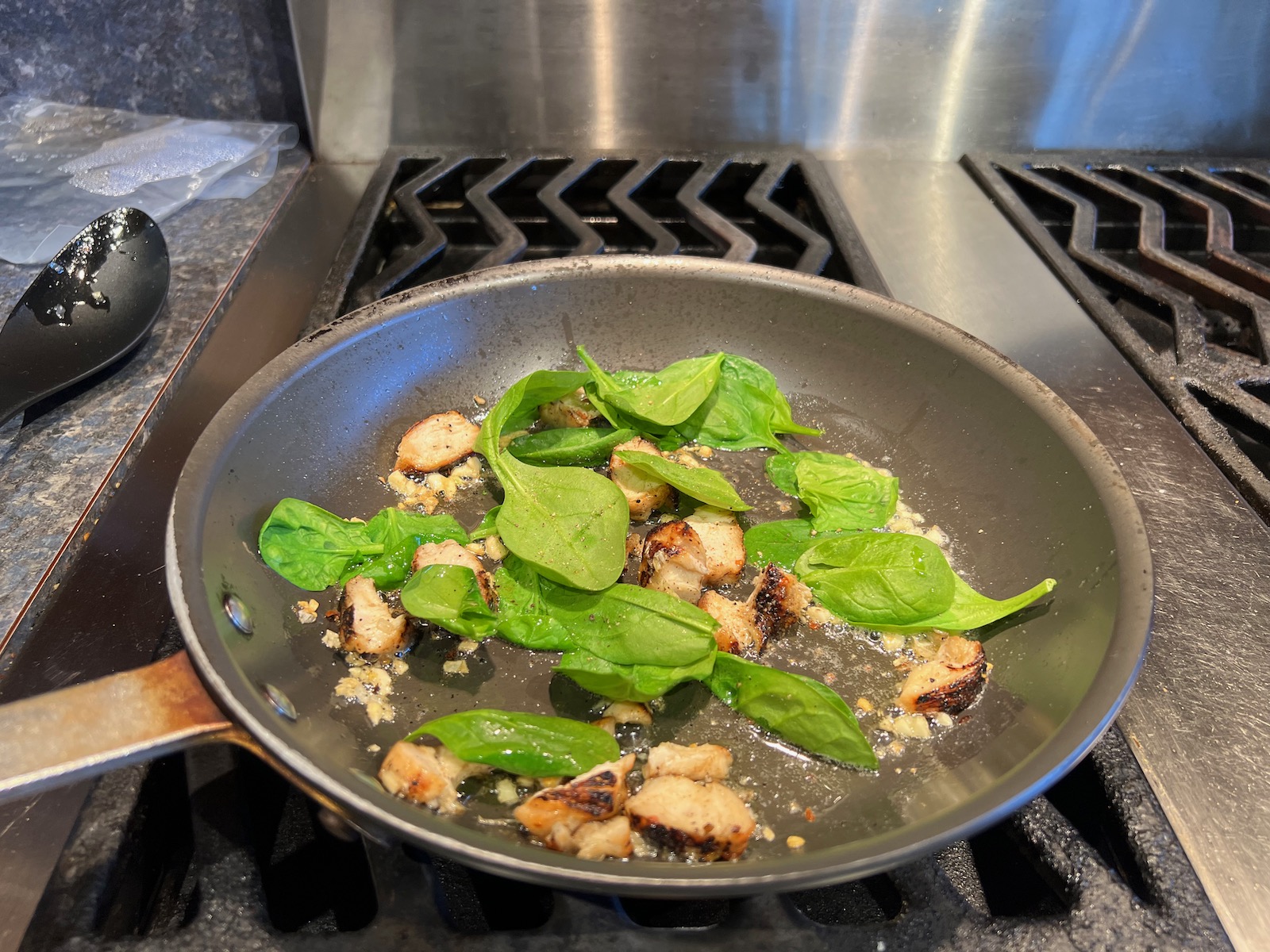 Cook the fettucini according to package directions.
Heat the butter in a sauté pan until melted. Add the garlic, chicken, and red pepper flakes and cook for a minute.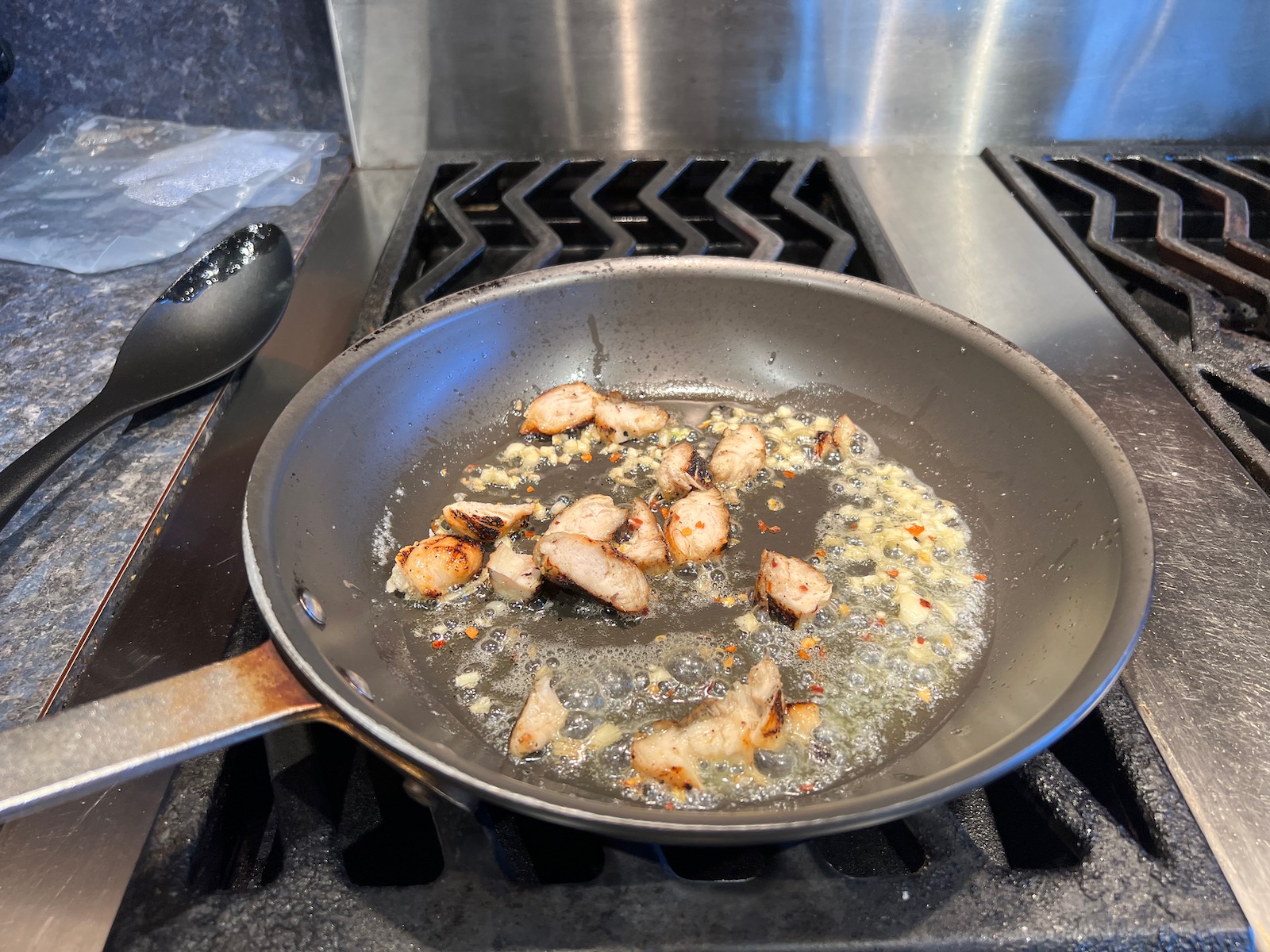 Add the heavy cream and Parmesan. Heat over low heat.
Add the spinach.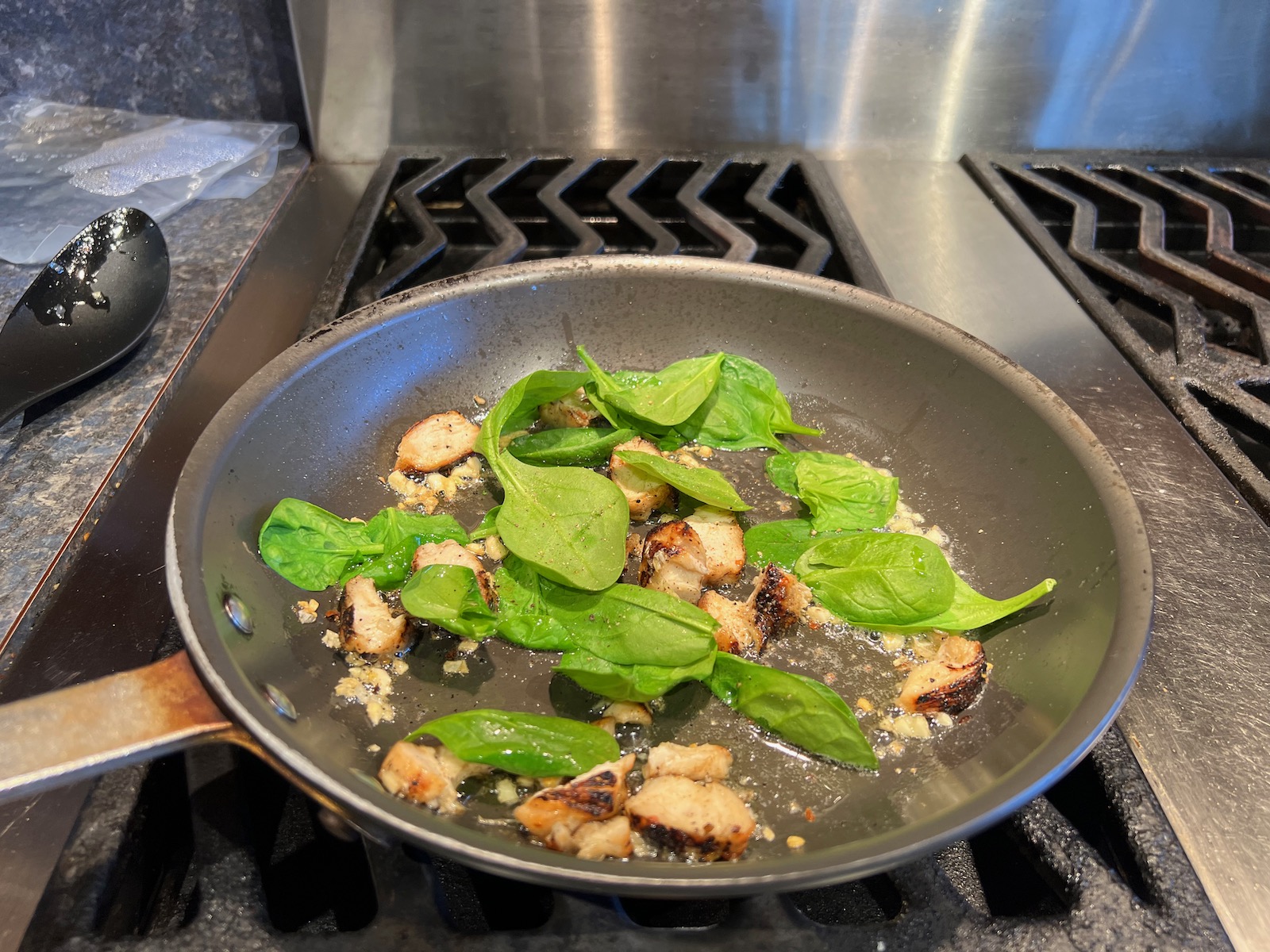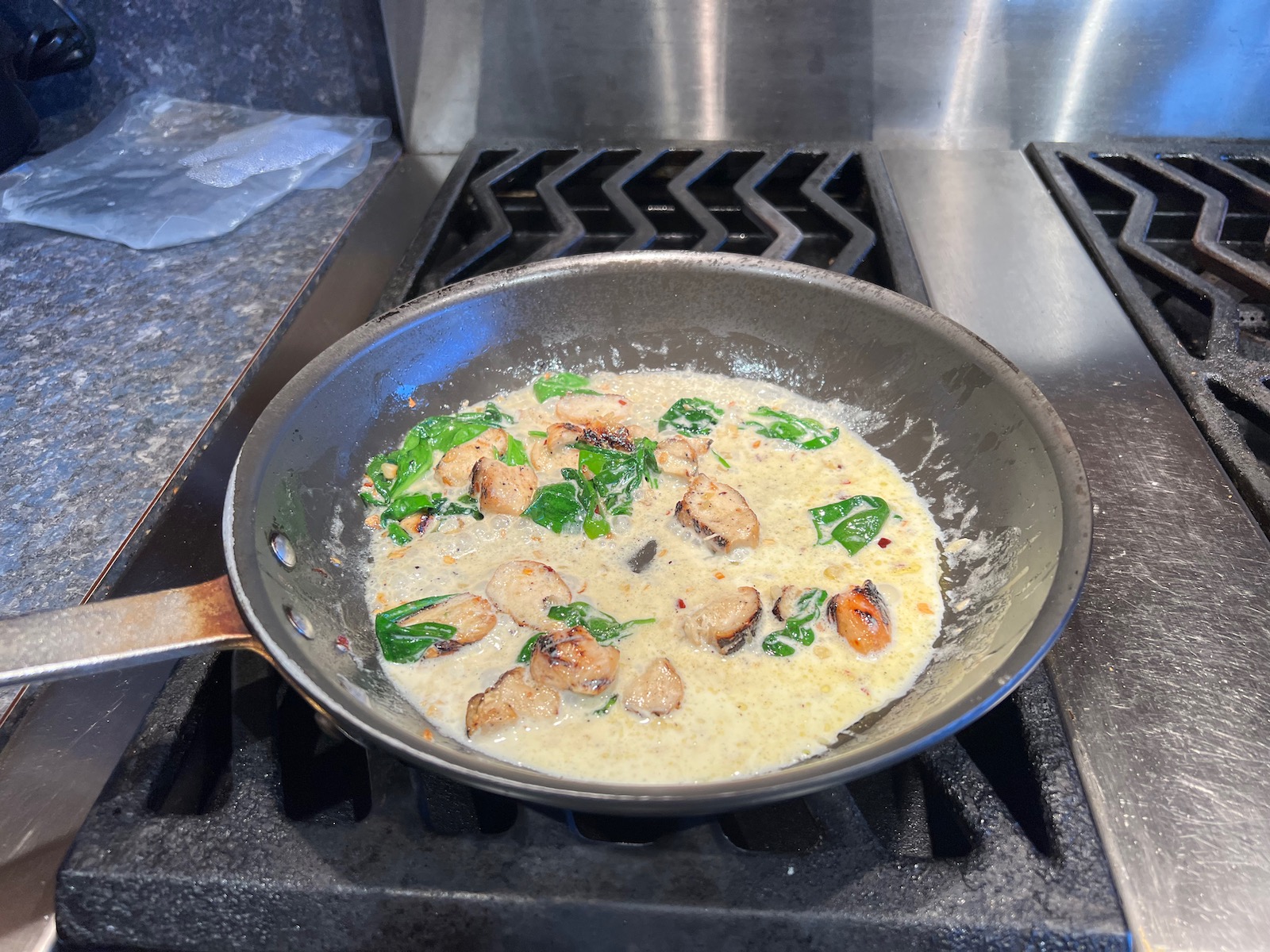 Drain the fettuccine, then add to the sauté pan with the cream sauce and coat.
Plate. Serve with bread.