Spicy chicken salad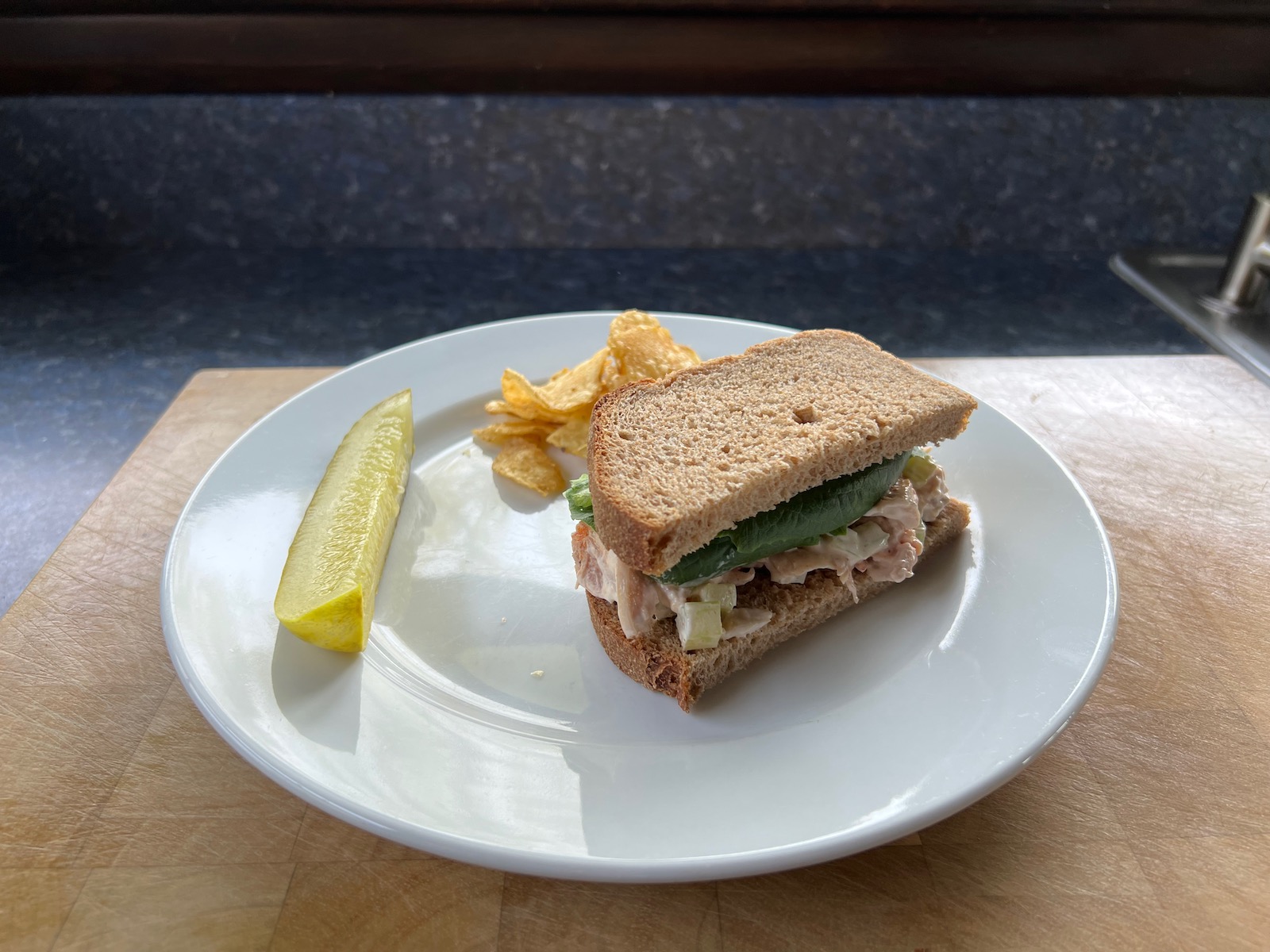 I had been getting chicken salad pre-made at the grocery store, but they didn't have the 8 oz. packages and the 16 oz. packages is too much just for me. I didn't think it would freeze well, so I decided to make a small batch of chicken salad, which is basically the same as spicy tuna salad. This is better, though a lot more work.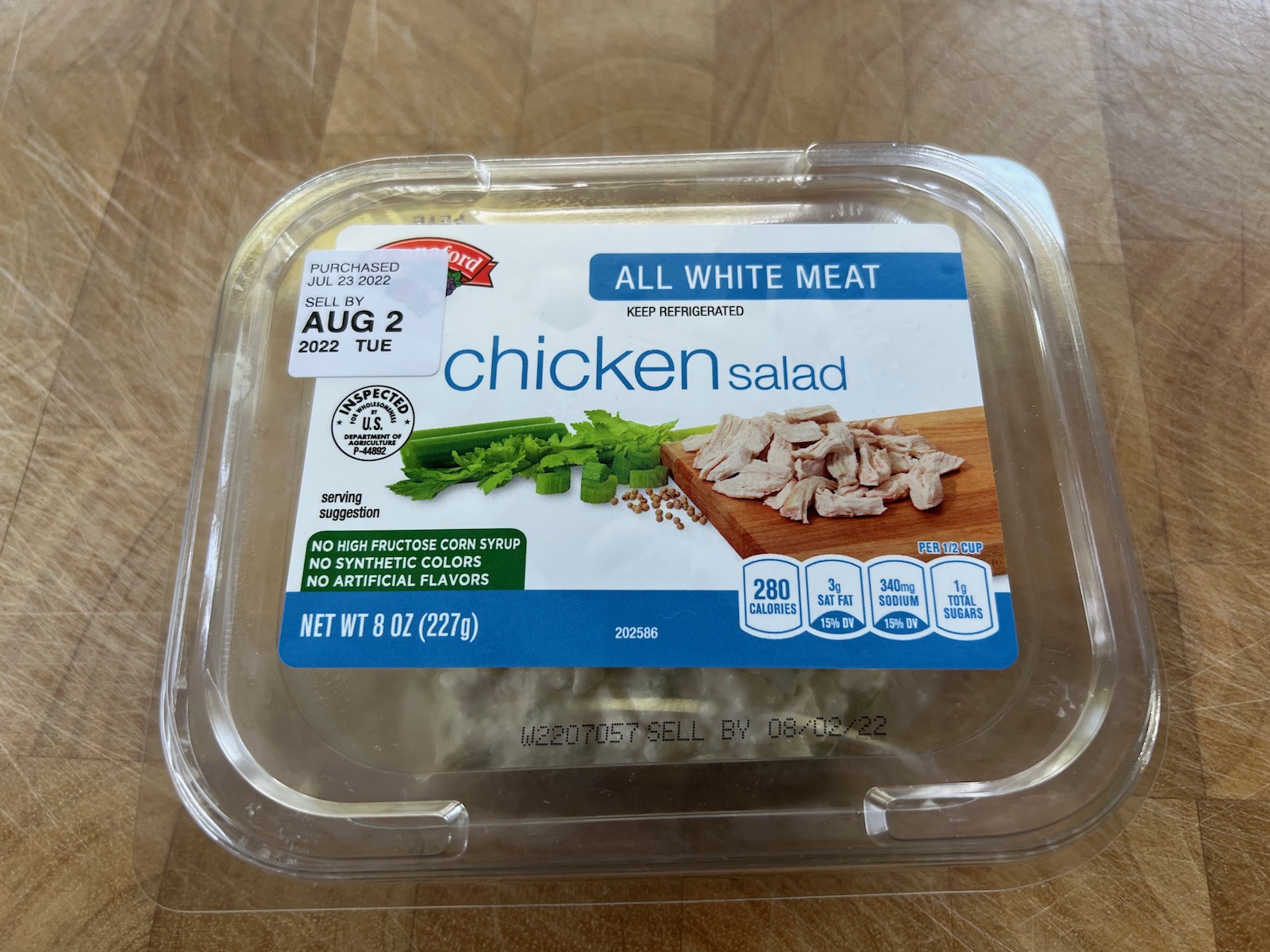 Cooked 16.6 oz. bone-in, skin-on chicken thighs in the sous vide for 90 minutes at 160°F.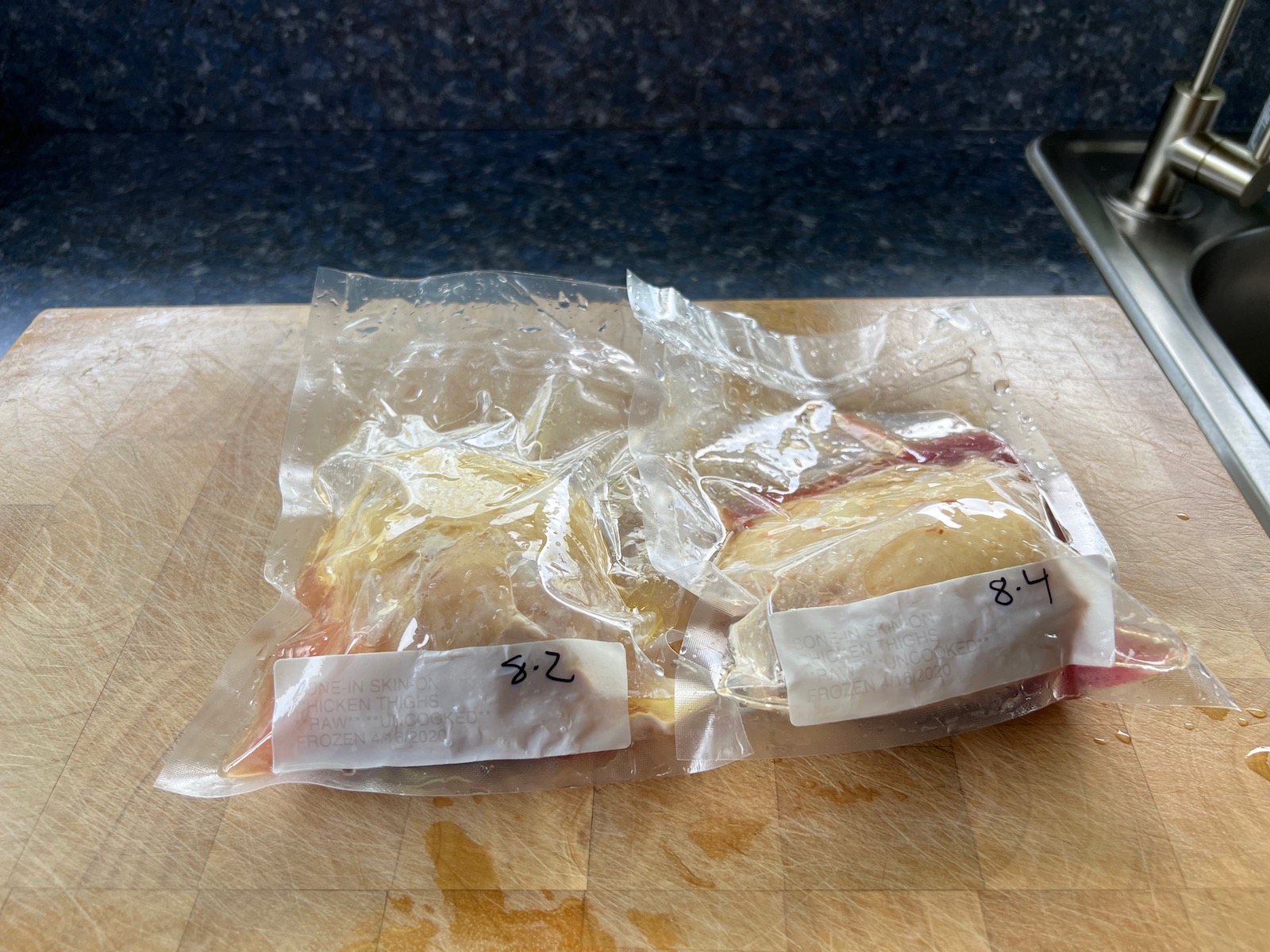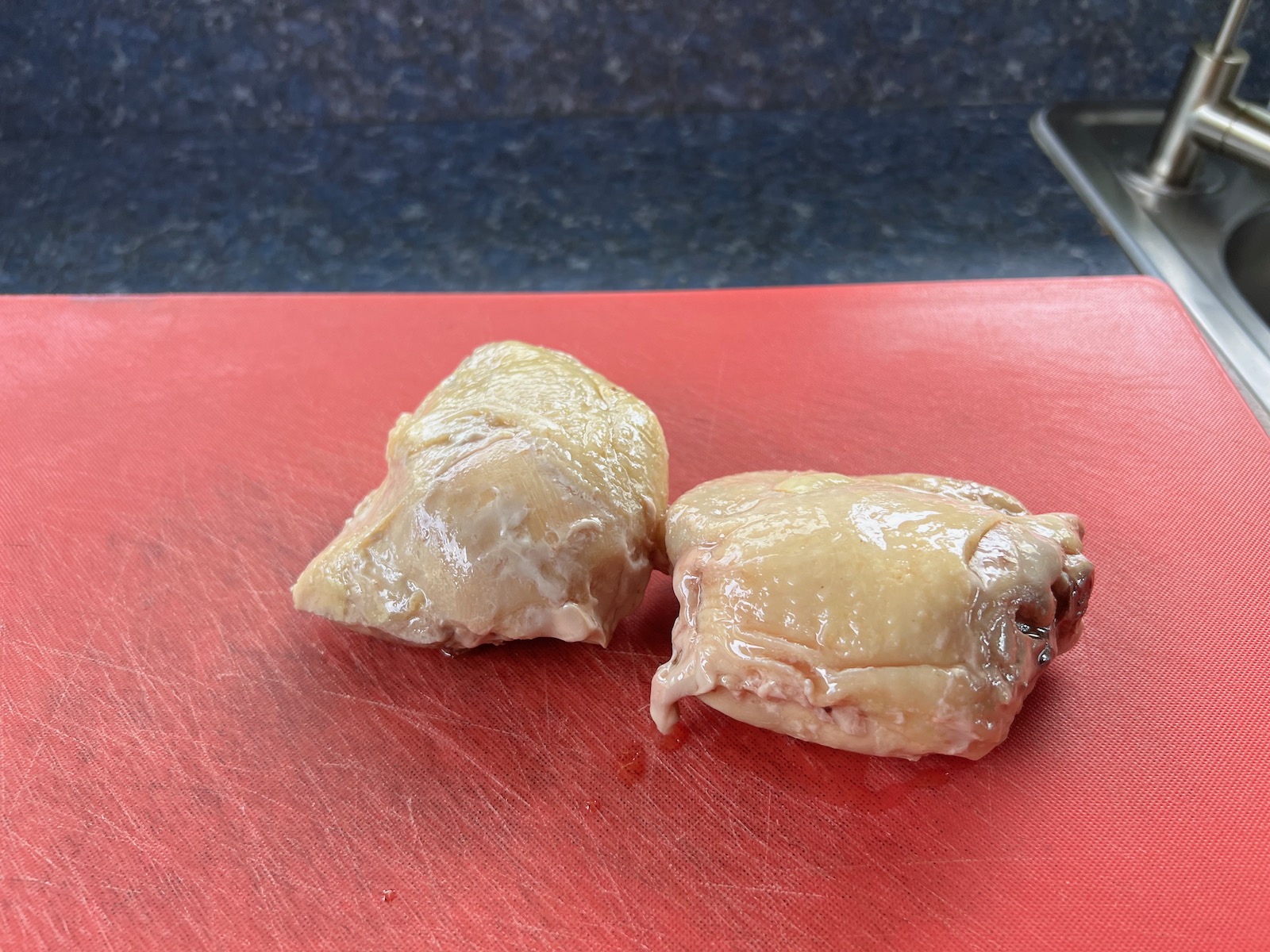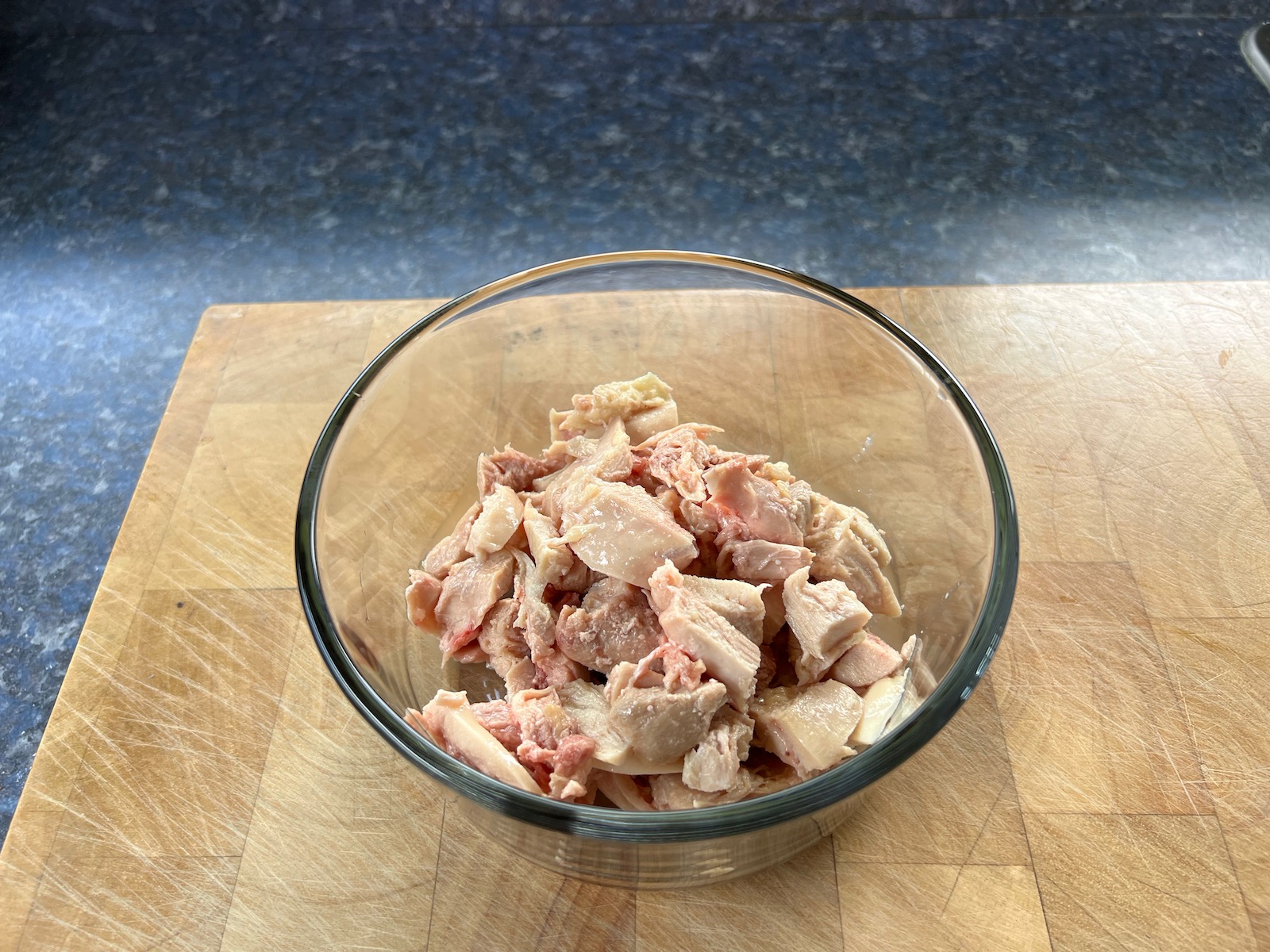 Makes 3 servings, multiply as necessary:
5.0 oz. diced cooked chicken
1 stalk celery
1 scallion, finely chopped
salt
freshly ground black pepper
sriracha
mayonnaise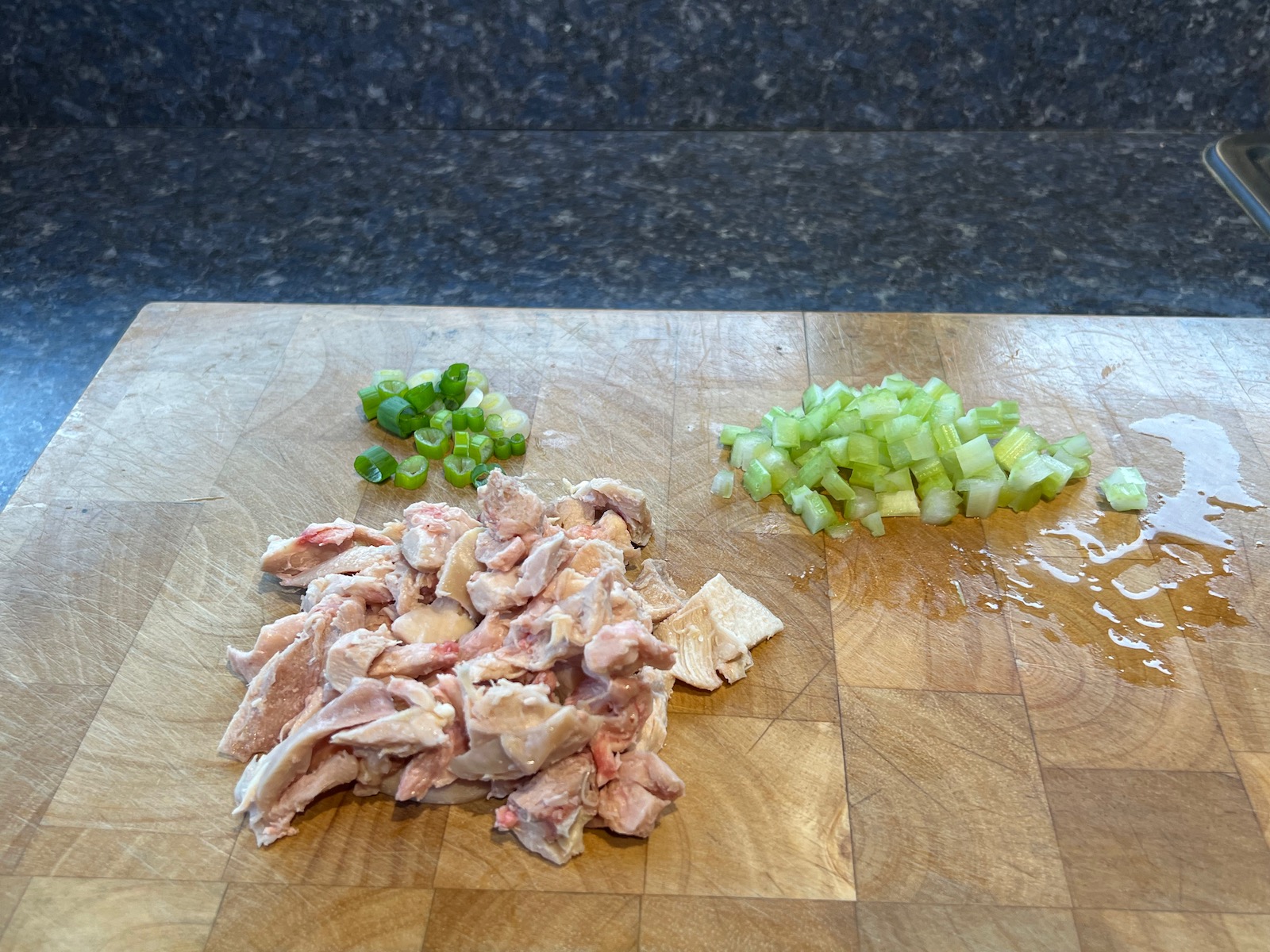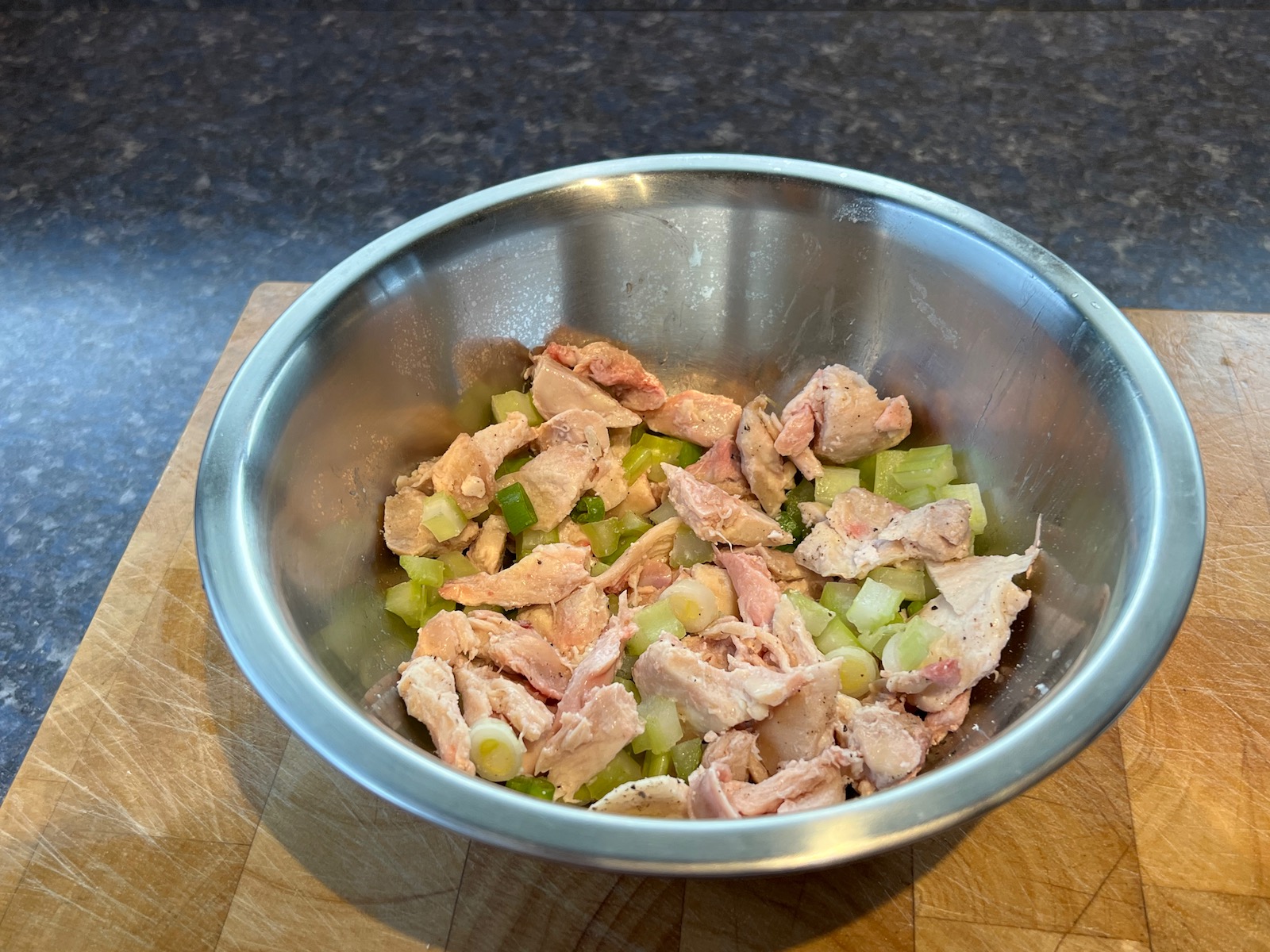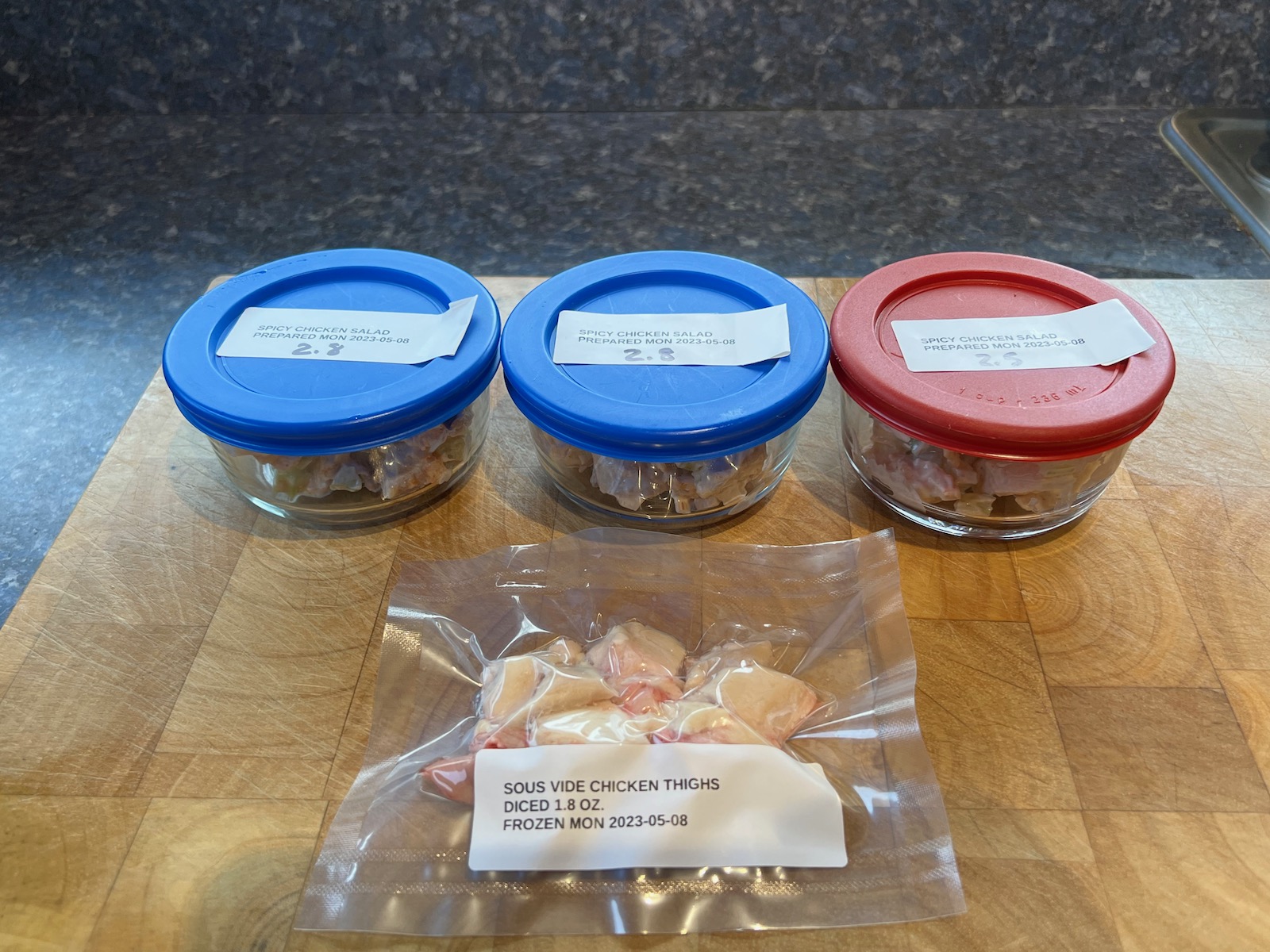 I had a little chicken left over, so I vacuum sealed and froze a 1.8 oz. package.
I wasn't sure whether this would make 2 or 3 servings initially. It would make 2 large servings or 3 of my normal lunch serving size, around 2.7 oz. It made 8.1 oz. total, which is what I was aiming for.