Turkey and cabbage stir fry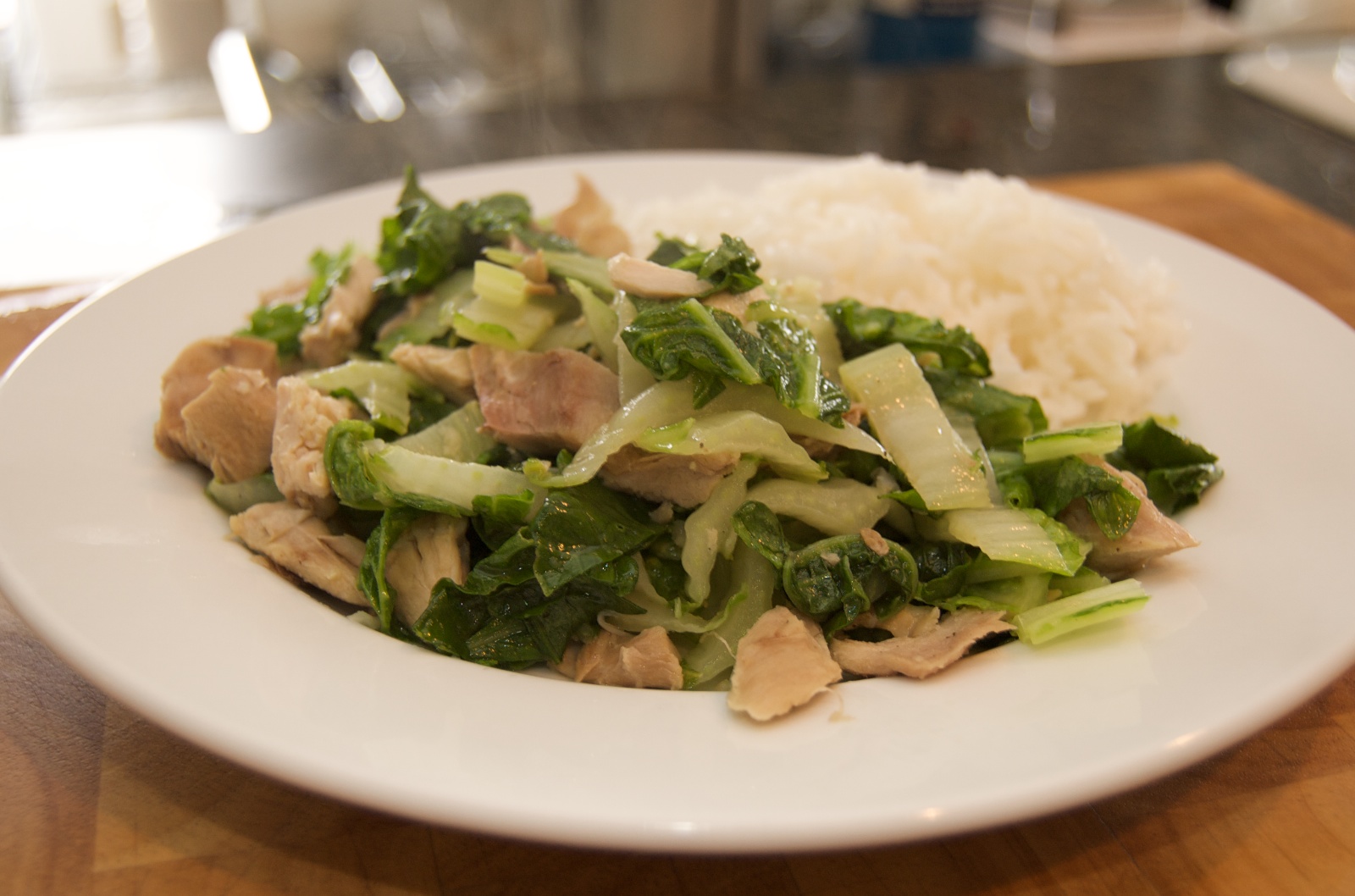 This dish is quick and easy, delicious, and a great use for leftover turkey or roasted chicken.
For making stir-fry for one, I package leftover turkey, chicken, and beef into 3 to 3.5 oz. packages and freeze them .
Normally I make this dish with regular green cabbage, but since I had fresh Napa cabbage in my CSA I used that instead. Separate the white and green parts of the leaves. For one lunch serving I used three very large leaves.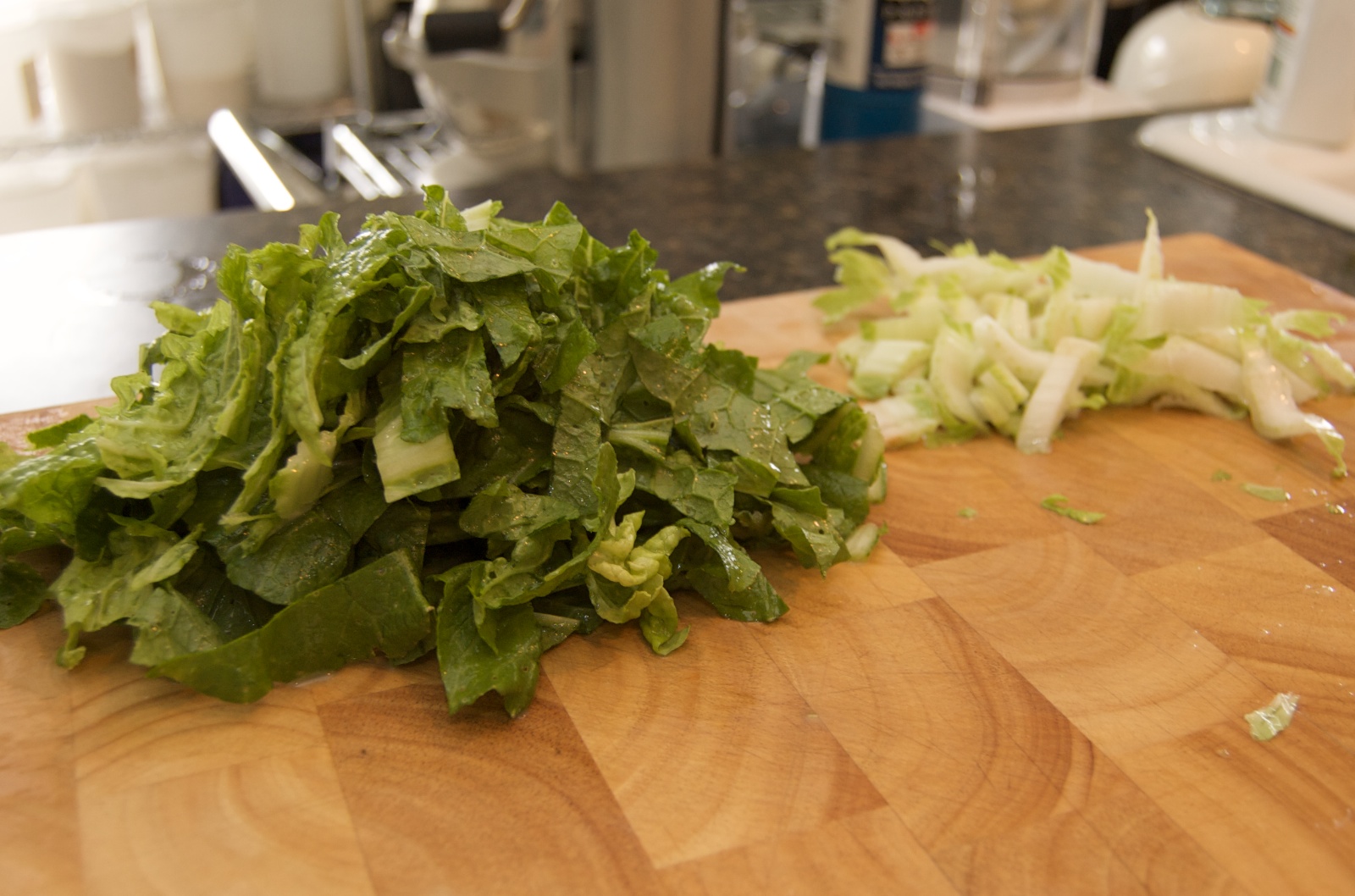 Heat a sauté pan over medium high heat.
Add a little olive oil then sauté the white parts of the Napa cabbage. Add two minced cloves of garlic and sauté for a minute or two, being careful not to burn the garlic.
Add the meat (defrosted) and sauté for a minute or two more.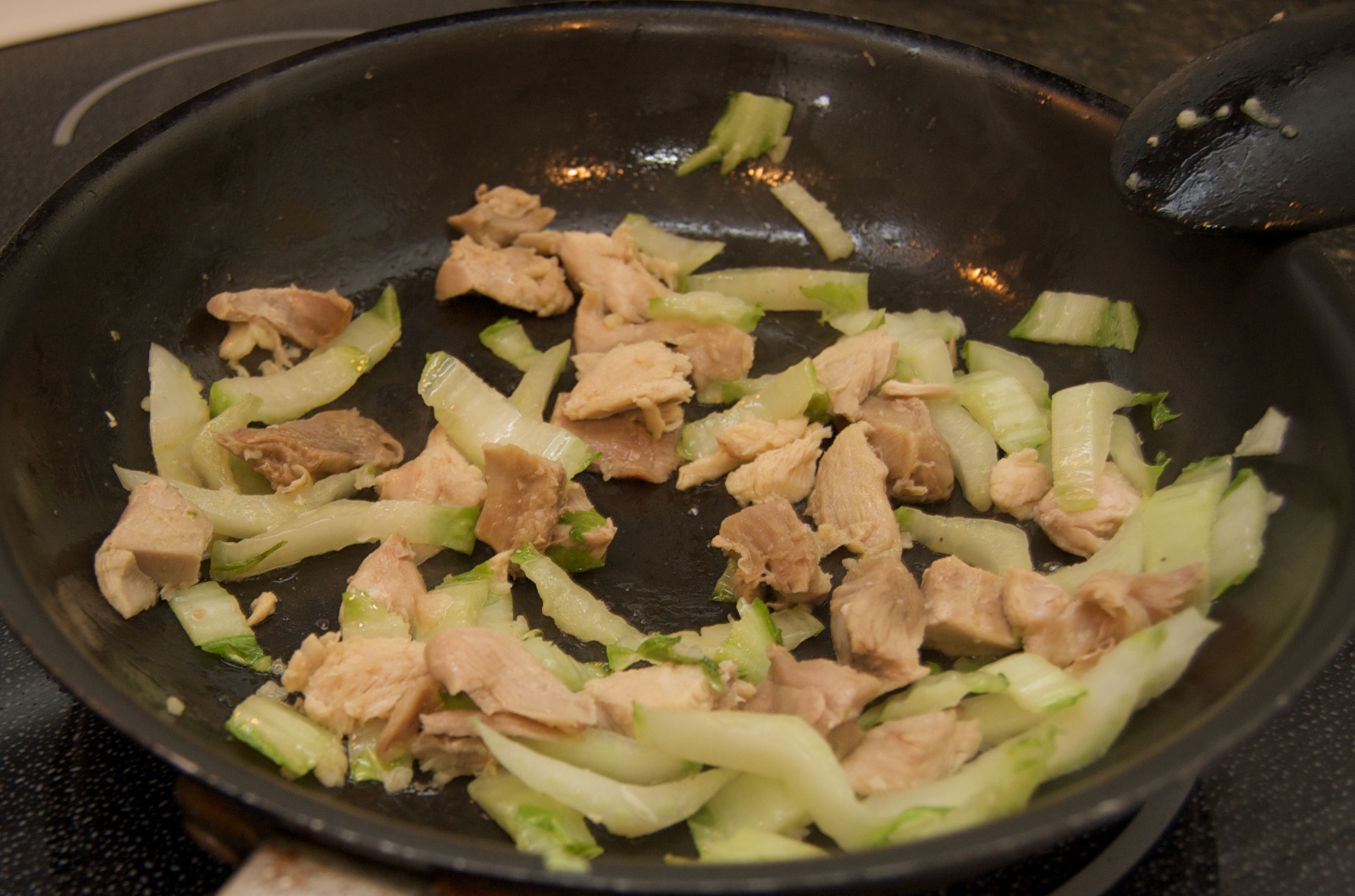 Add the green part of the cabbage and cook until wilted.
Season with pepper.
Serve with rice. It's good with soy sauce, but it works better to add it at the table instead of while cooking, because it will discolor the cabbage.