CSA Week 2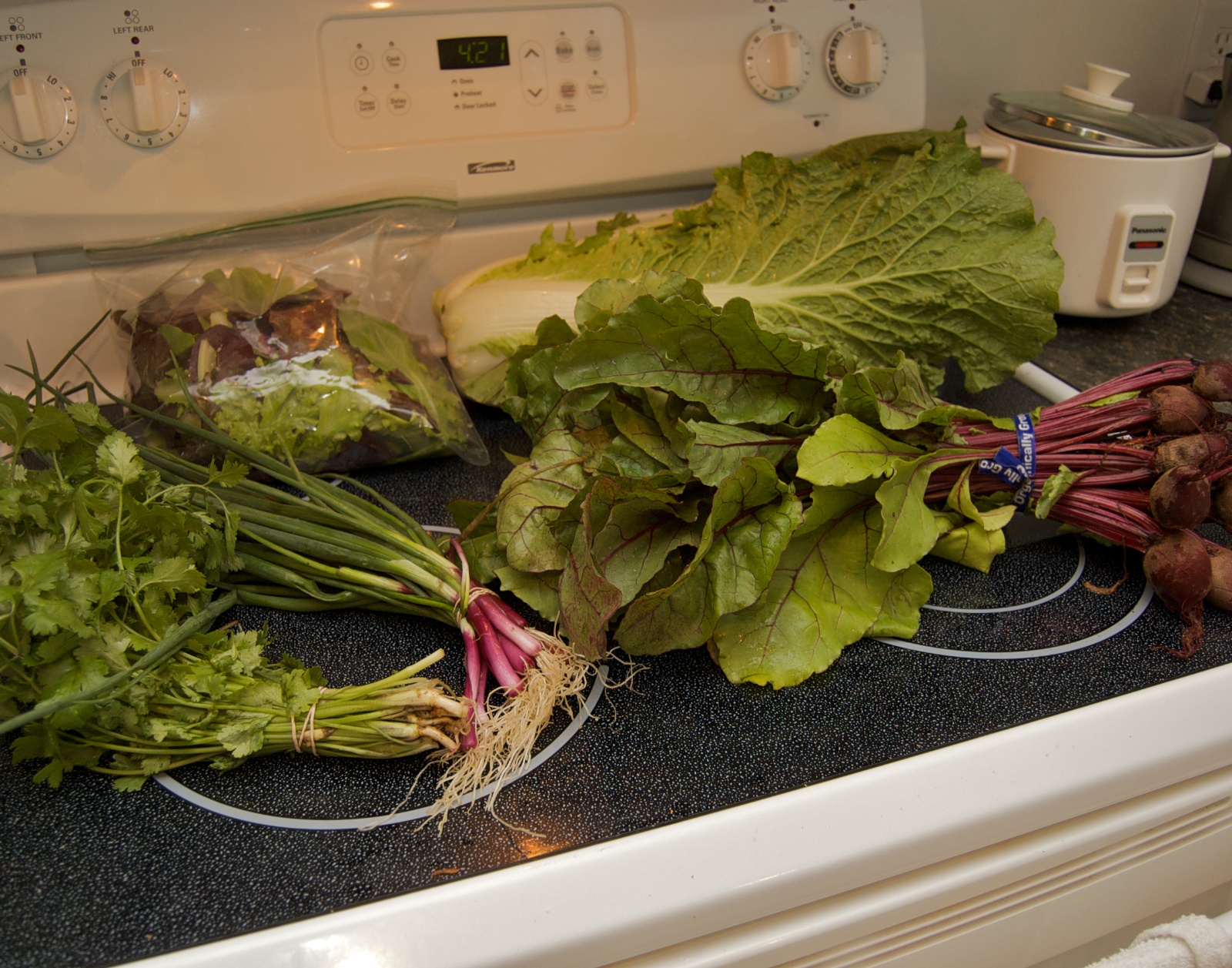 It's week two of my Wellspring Farm "small share" CSA! This week's bounty included:
Napa cabbage (HUGE) Salad mix Beets Cilantro Purple scallions
And all cleaned, divided, and in several cases, vacuum sealed: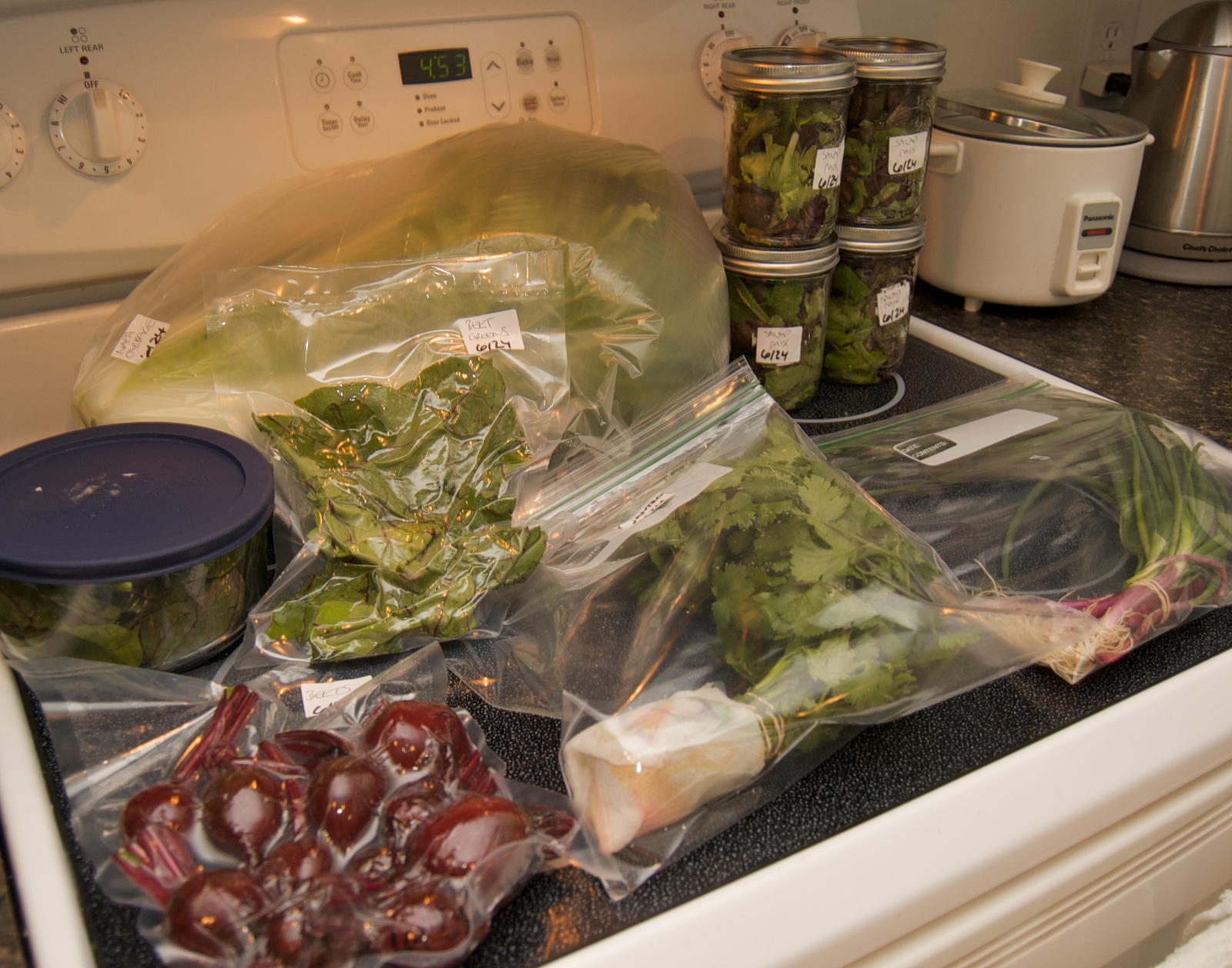 The beet greens went into steak, baked potato, and sautéed beet greens .
The beets when into Spaghetti with beat balls (really!).
Some of the cabbage went into Turkey and cabbage stir fry .
About half of the cilantro went into Thai-style pork with green peppers, onions, garlic, cilantro, and chili sauce .
More than half of the scallions went into Twice-cooked pork with scallions and noodles .
Napa cabbage last a long time in the refrigerator and it was still good for use in Citrus garlic striped bass taco with salsa fresca in week 5! Also stir-fried as a side for tonkatsu .
Also: last week's post from CSA week 1 .