Thai-style pork with green peppers, onions, garlic, cilantro, and chili sauce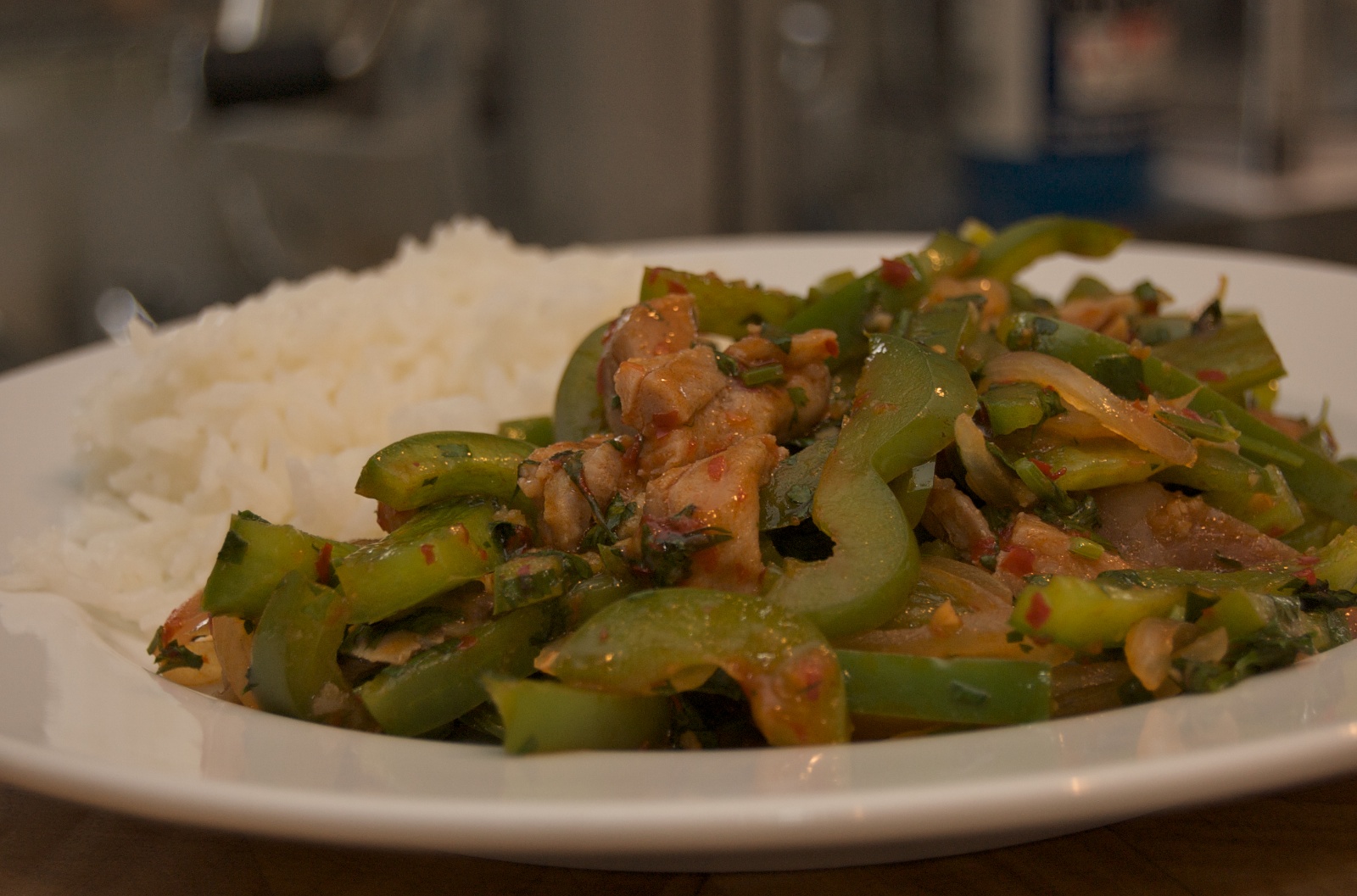 There's probably a name for this dish, and it probably has phak chi, the Thai name for cilantro, in the name, but I really have no idea if this is even a real Thai dish. It is quite tasty, however… as long as you like cilantro!
This is sort of like my "Royal Orchid Thai restaurant #24 pad ga prao." That's normally made with Thai holy basil but I had just composted even the little bit of regular basil left over from CSA Week #1 . I had cilantro from CSA Week #2 , and that's pretty common in Thai cuisine, too, so I decided I'd go that route instead.
1 yellow onion, sliced 2 cloves of garlic, minced 1 green bell pepper, sliced 3.5 oz. cooked sliced pork (optional) 3 tbsp. chili garlic sauce soy sauce 1 handful of cilantro, chopped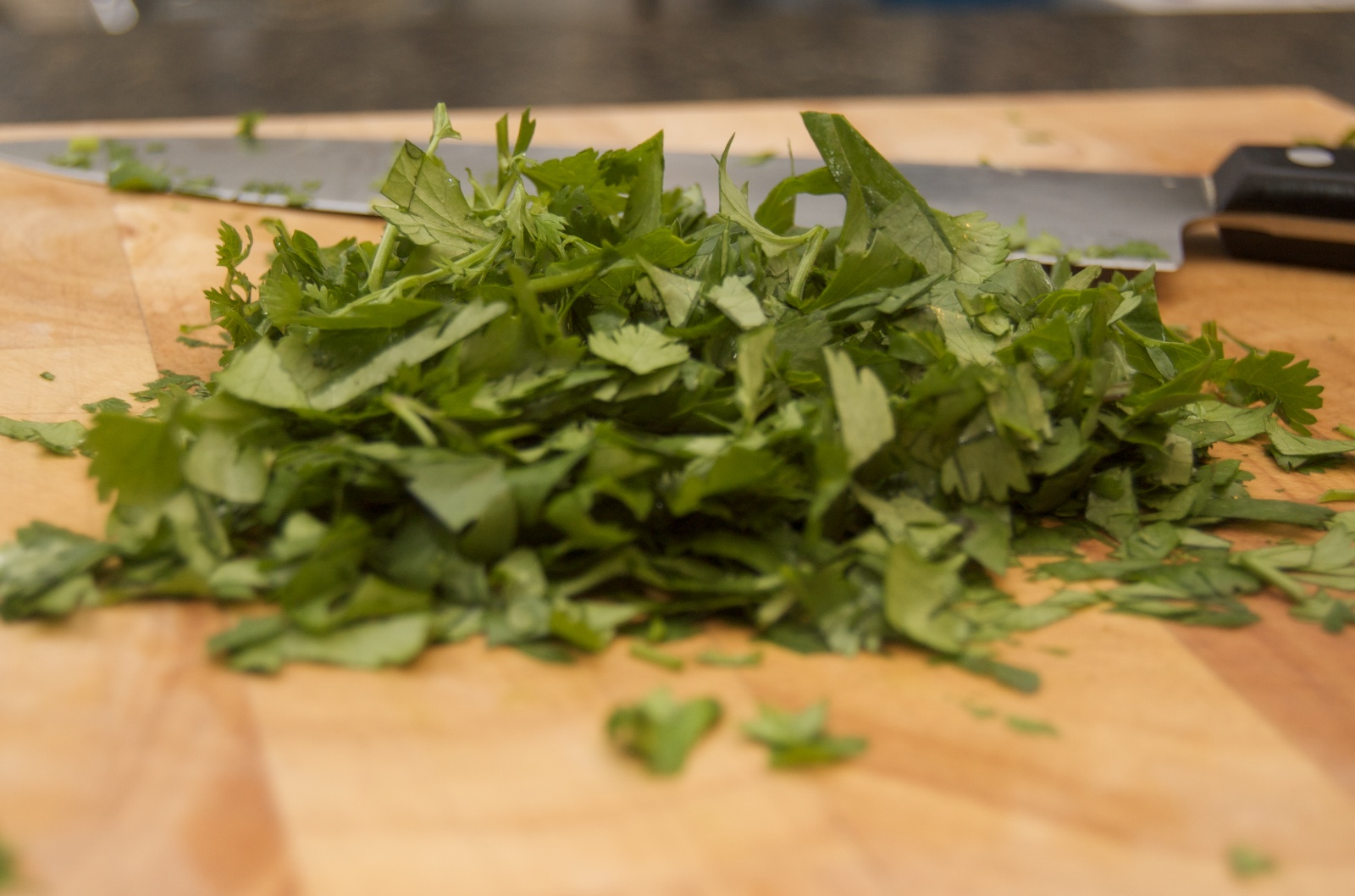 In a sauté pan over medium heat cook the onion and garlic until the onions are translucent, being careful not to burn either.
Add the sliced green pepper and the pork. The meat is optional, and chicken or seafood would presumably work equally well. The key to quick and easy meals is the pre-cooked, pre-cut, and frozen meat .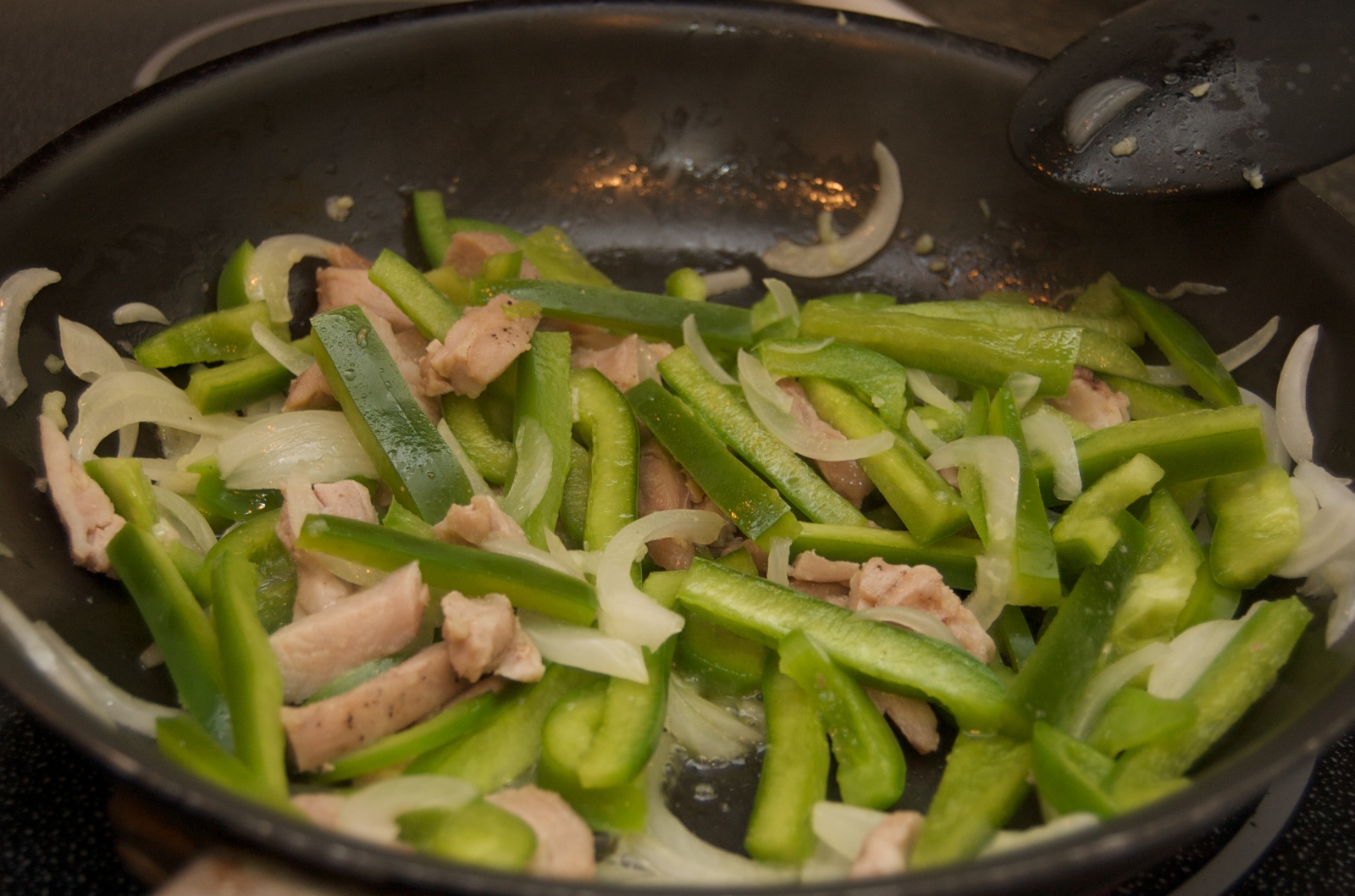 Instead of dealing with the large number of chili peppers and other sundry ingredients, I do take the shortcut and just use a big spoonful of Lee Kum Kee chili garlic sauce.
Add a little soy sauce.
Add the cilantro and cook for less than a minute until wilted. You don't want to overcook the cilantro (or basil, which is what this recipe originally called for).
Serve with rice