What I ate: October 17, 2010
Breakfast: Homemade bagels with 1.0 oz. cream cheese, 2.0 oz. lox, red onion, and tomato. 420 calories.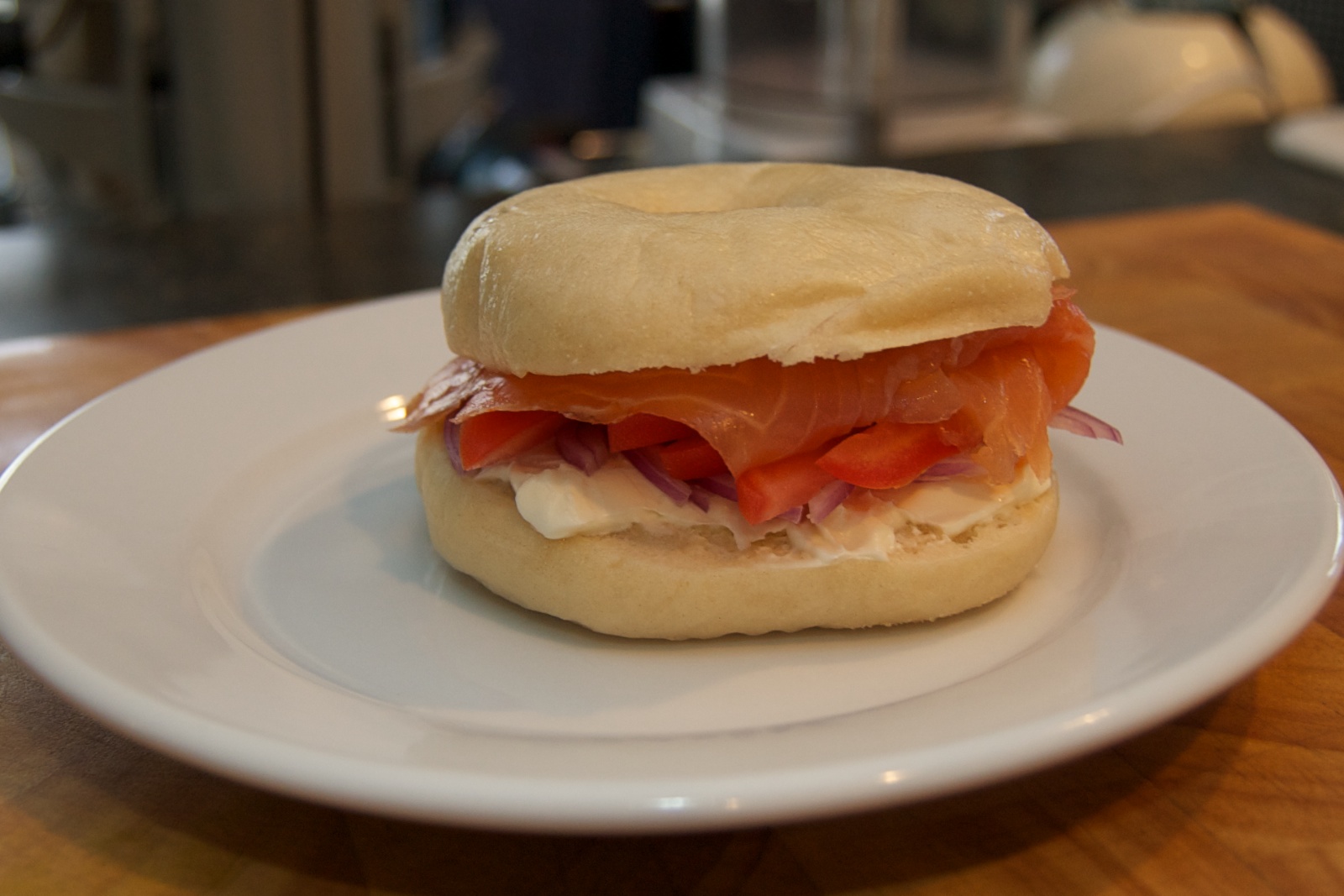 Lunch: Twice-cooked pork with scallions and noodles . I've made this recipe a number of times, especially when I've forgotten to make rice. I apparently never did the calorie calculation before, because it's high. Really high! 557 calories! Well, high for my lunch, at least.
It's made with ramen noodles (just the noodles, not the flavoring packet). But, as it turns out, a package of ramen is actually two servings. Who eats a half package of ramen noodles? In any case, I'll have to start making this with a half package of noodles because it a much more reasonable 336 calories with a half package of noodles. Ramen noodles are high in calories, by the way, because they're fried.
And "really high" is a relative term. A McDonalds quarter pounder with cheese, medium fries, and a diet soda are 890 calories, but I wouldn't use McDonalds as a benchmark for diet food, either. It is really high compared to spinach, sardines, and rice at 221 calories.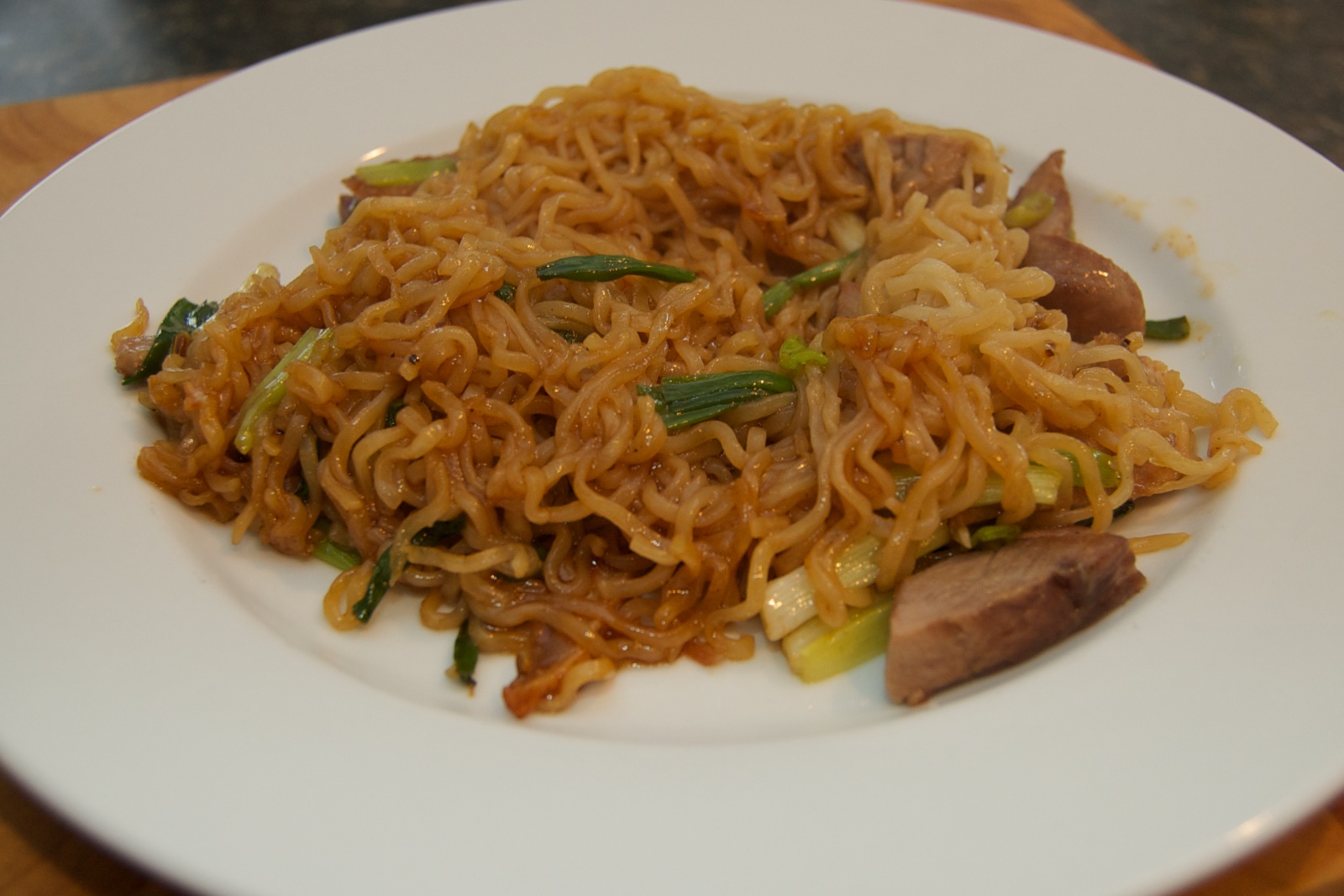 Dinner: Broccoli, Brussels sprouts, and celeriac in sweet and spicy garlic sauce . 593 calories. OK, the total number of calories were higher than lunch, but it's in the correct range for dinner. And it has more than 3 cups of vegetables in it!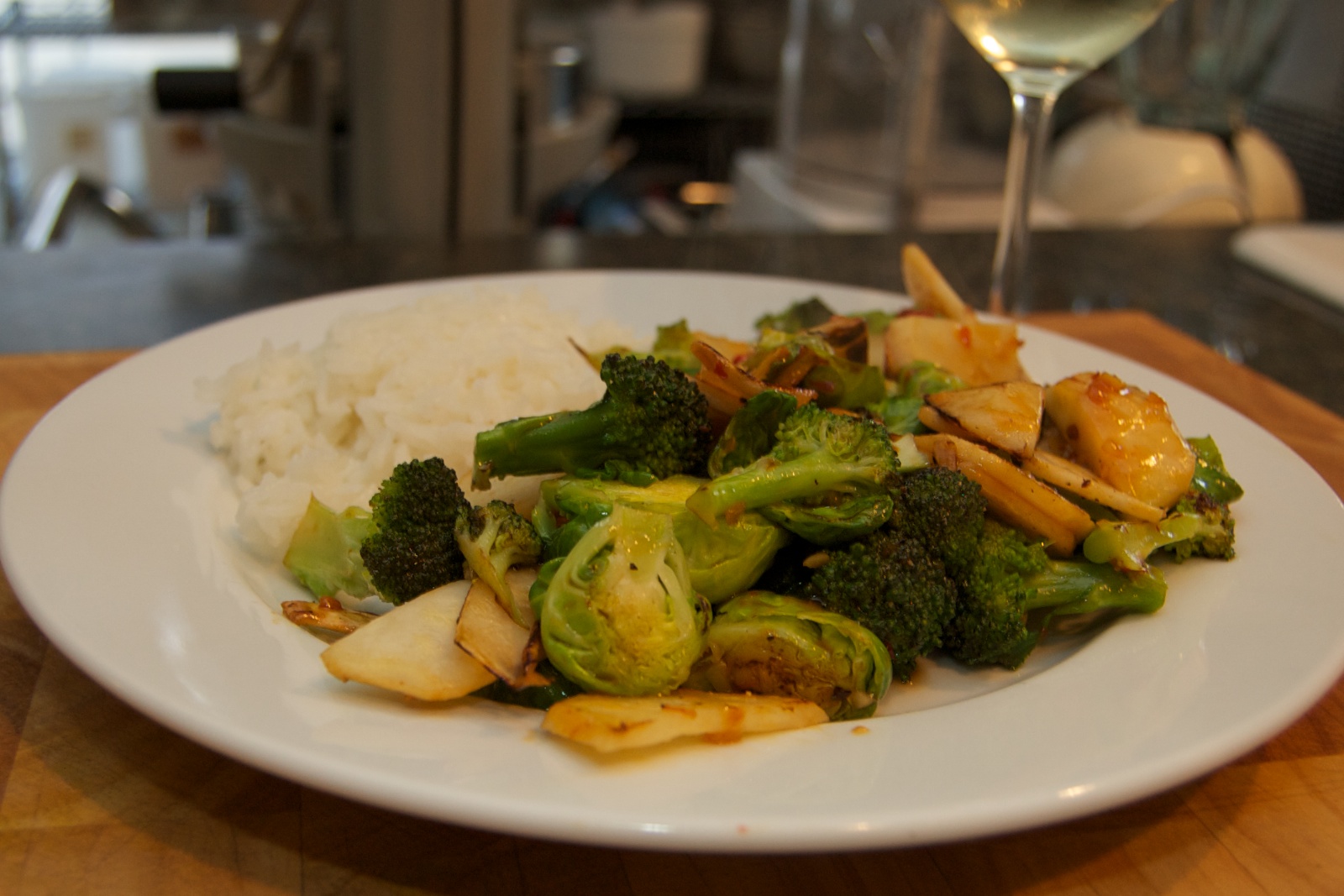 And 2 glasses of Polka Dot Riesling.
And perhaps some Absolut apeach and soda.
Sunday is not normally a running day, but after the little caloric error at lunch I figured that a half hour run/walk should help. With run/walk intervals I did 2.84 miles in 31:46 and should have canceled out 302 calories, so that got me back on track for the day. Plus I had that giant plate of vegetables for dinner. And skipped my cheese and crackers.
Weight at beginning of the day: 113.8 lbs. Weight at the beginning of the next day: 114.4 lbs.
That was pretty much expected.