What I ate: November 16, 2010
Breakfast: Homemade bagel , toasted, with Earth balance buttery spread. And three slices of Vermont Smoke & Cure bacon.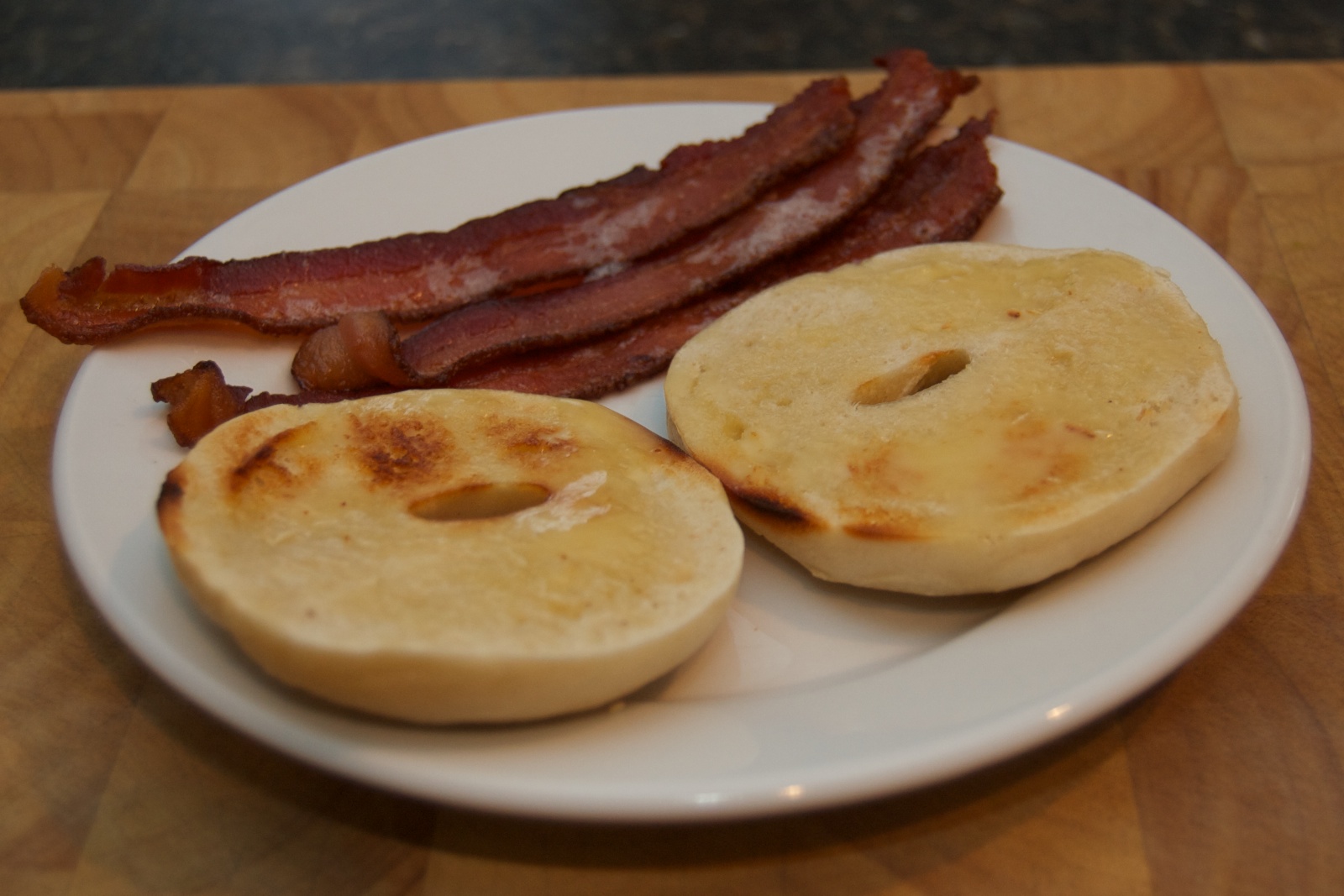 Snack: 2.6 oz. plain Greek yogurt, 0.2 oz. Vermont maple syrup, and 1/6 c. homemade granola.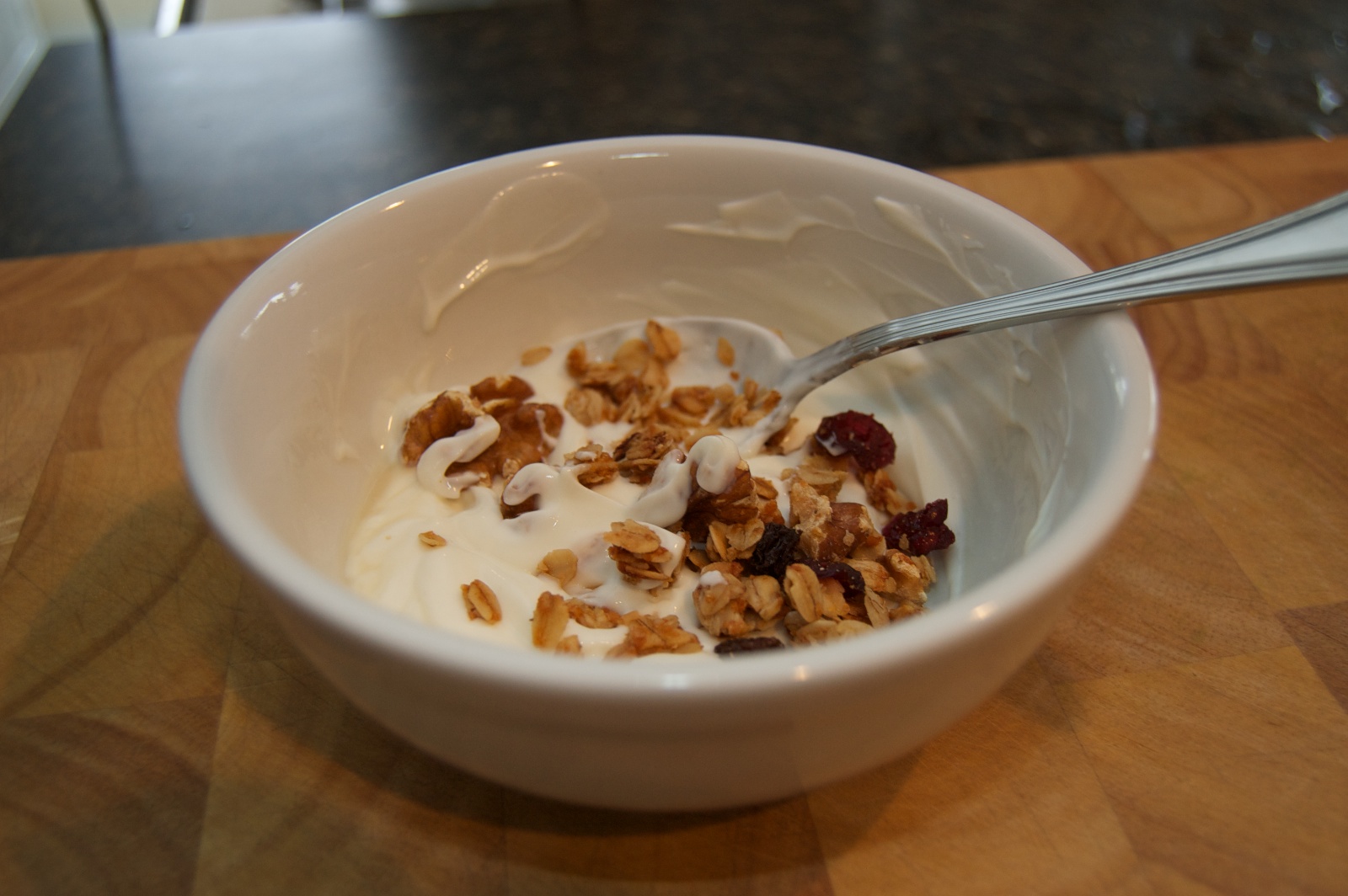 Lunch: Tofu, broccoli, and scallion stir-fry with rice.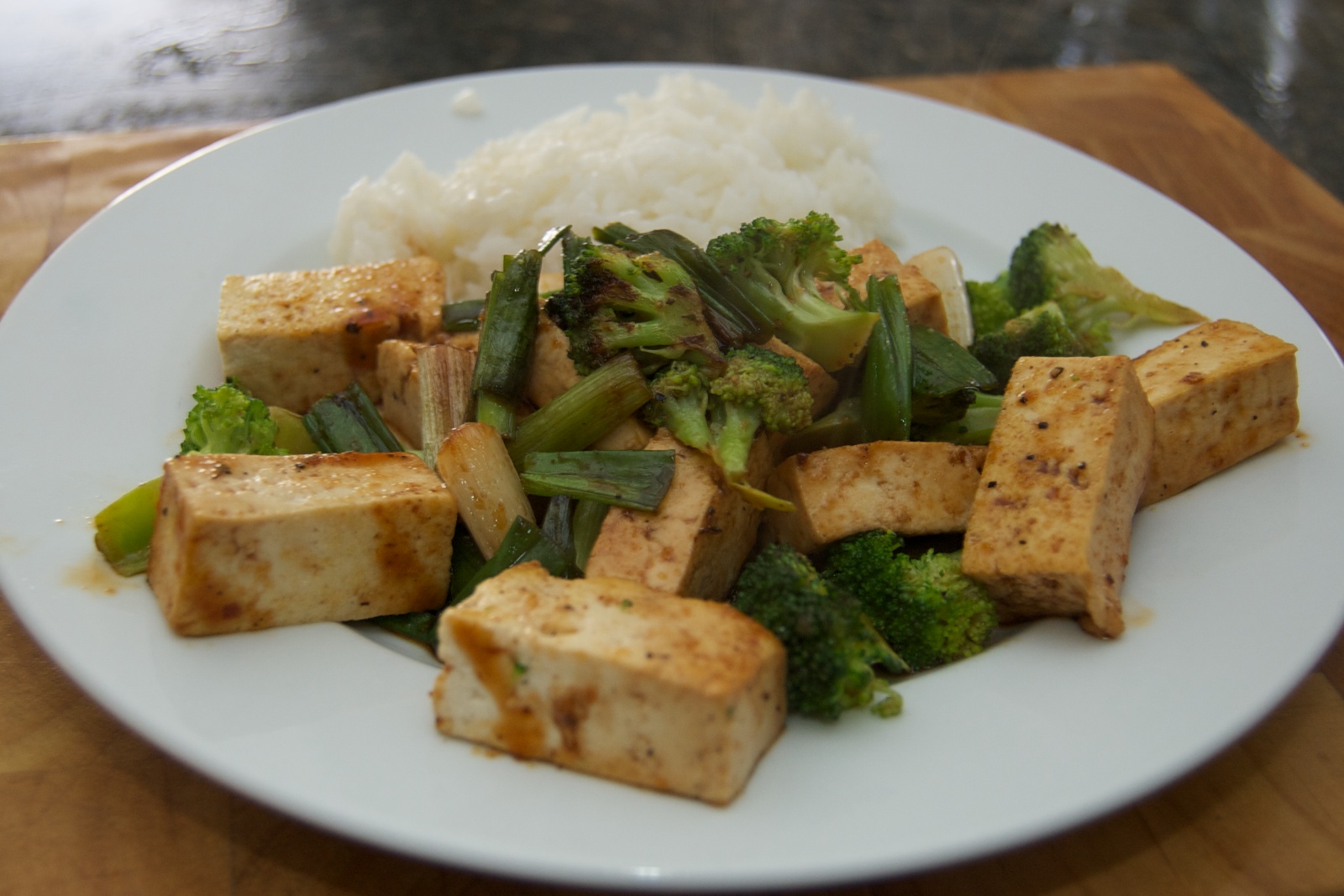 Snack: 1 part whole wheat and oat dinner roll , freshly baked, with Vermont Butter and Cheese cultured butter. The is possibly the best healthy but light and fluffy dinner roll recipe, ever.
Dinner: Shrimp scampi and a dinner roll . And two glasses of Anton Bauer Gmörk Grüner Veltliner 2009, Austria.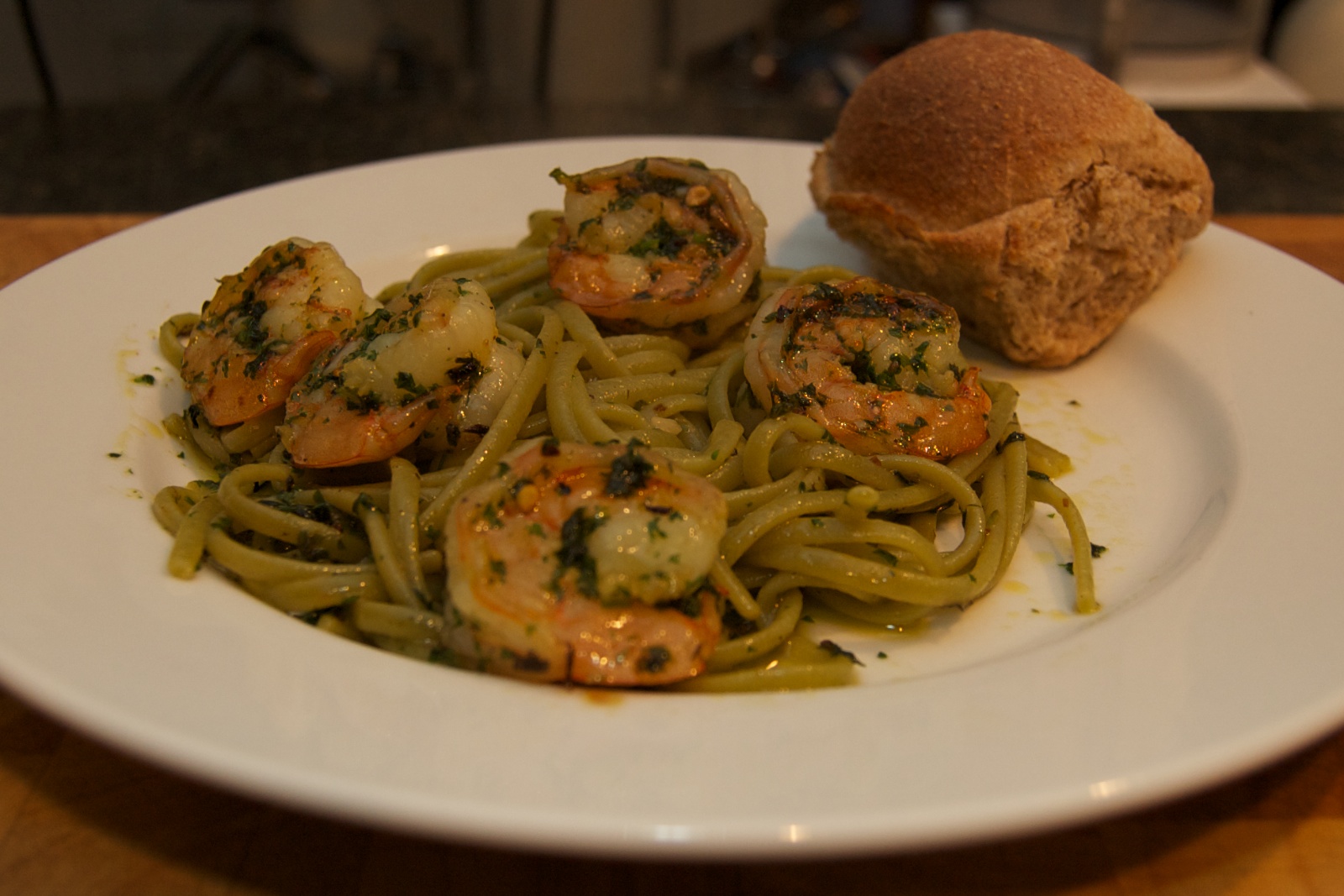 Dessert: 1 square of Lake Champlain chocolate raspberry truffle dark chocolate bar and one glass of Tiasta Malbec, 2008, Argentina.
And a banana.
Weight at beginning of the day: 113.8 lbs. Weight at the beginning of the next day: 113.6 lbs.