What I ate: November 6, 2010
Breakfast: Chorizo, green pepper, jalapeño, and egg breakfast burrito. 426 calories.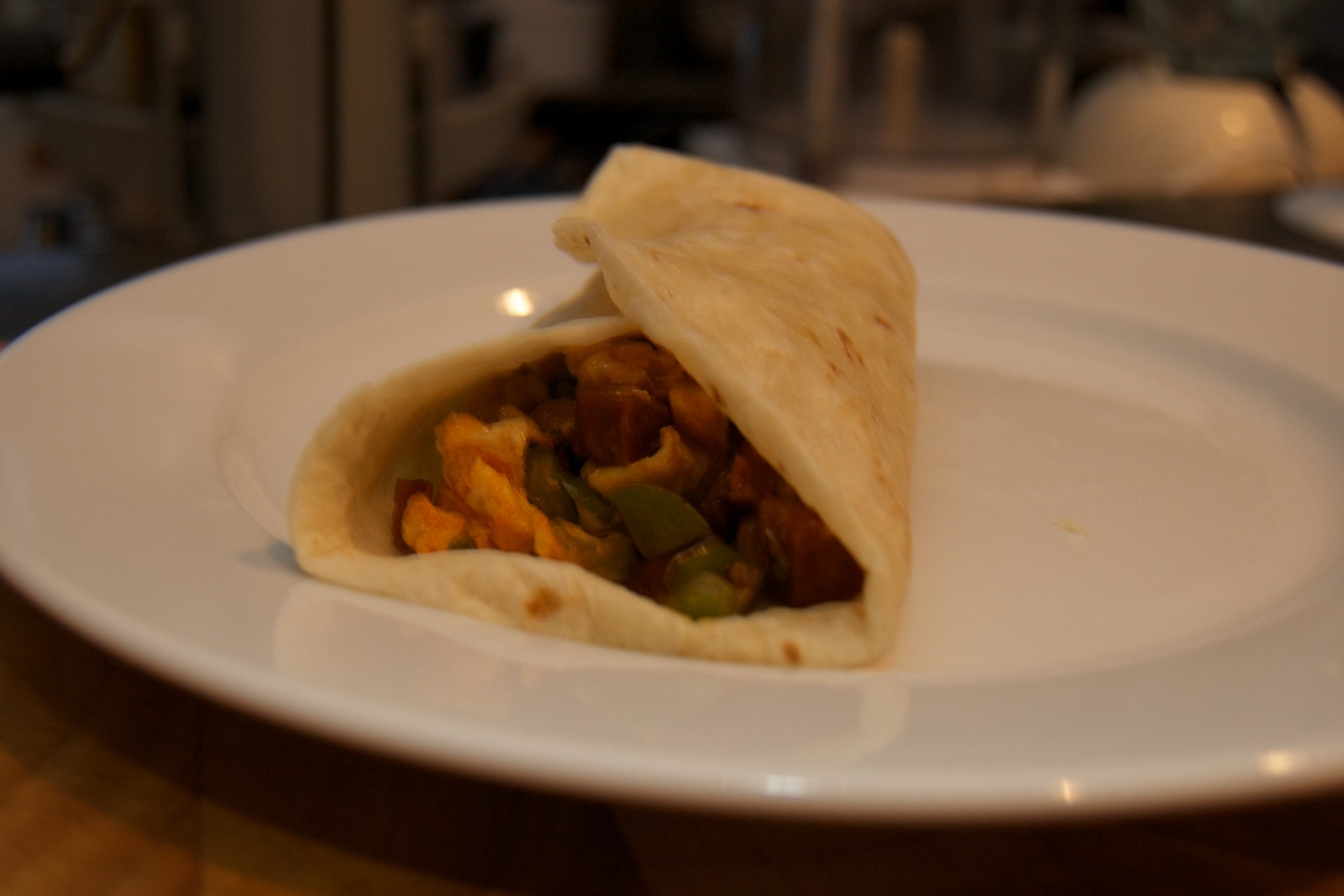 Snack: Banana. 105 calories.
Lunch: Tofu, broccoli, and scallion stir-fry with rice.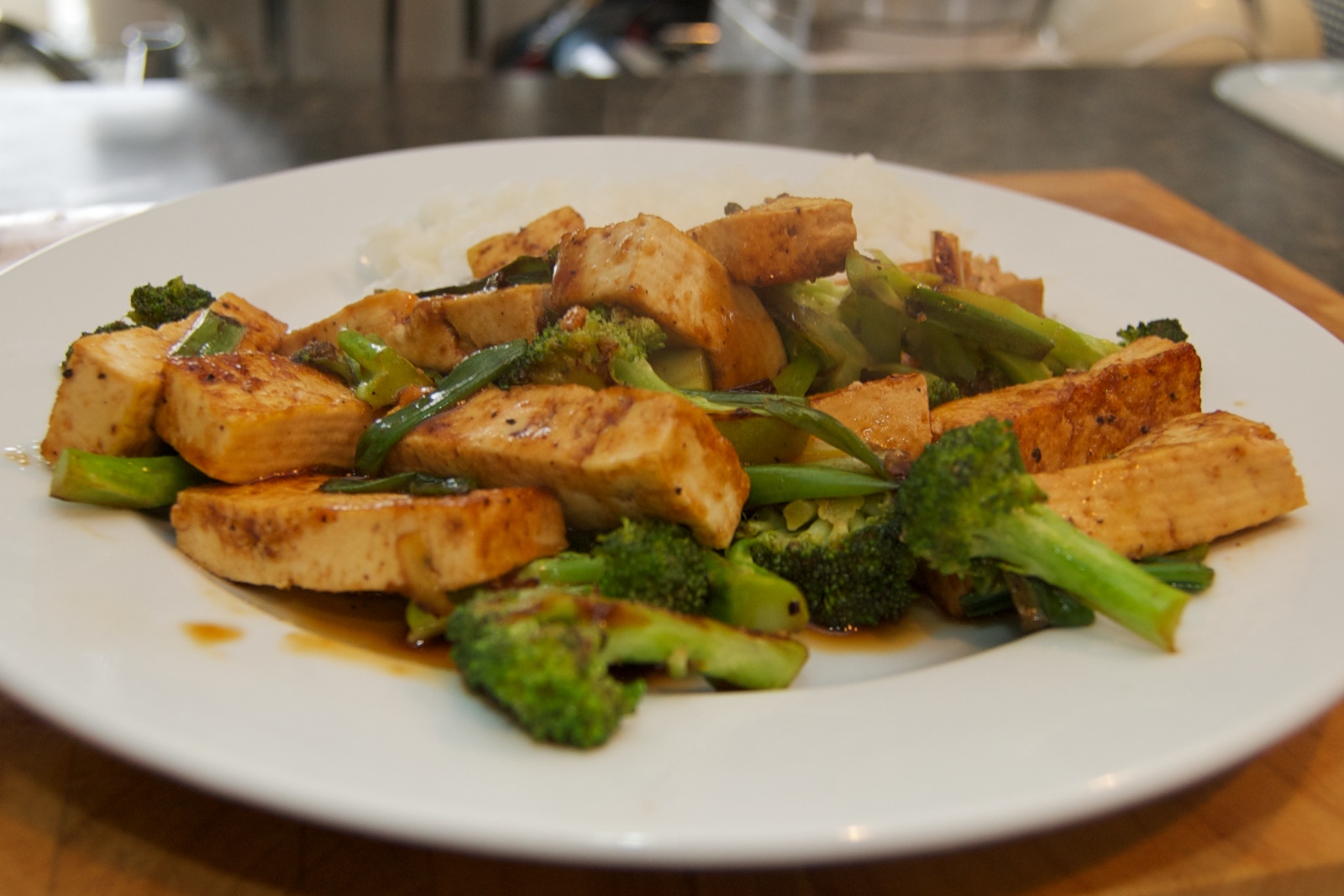 Snack: 2.6 oz. plain Greek yogurt with 1 tsp. maple syrup and 1/6 cup homemade granola .
Dinner: 4.1 oz. roast beef, rice, gravy, and broccoli.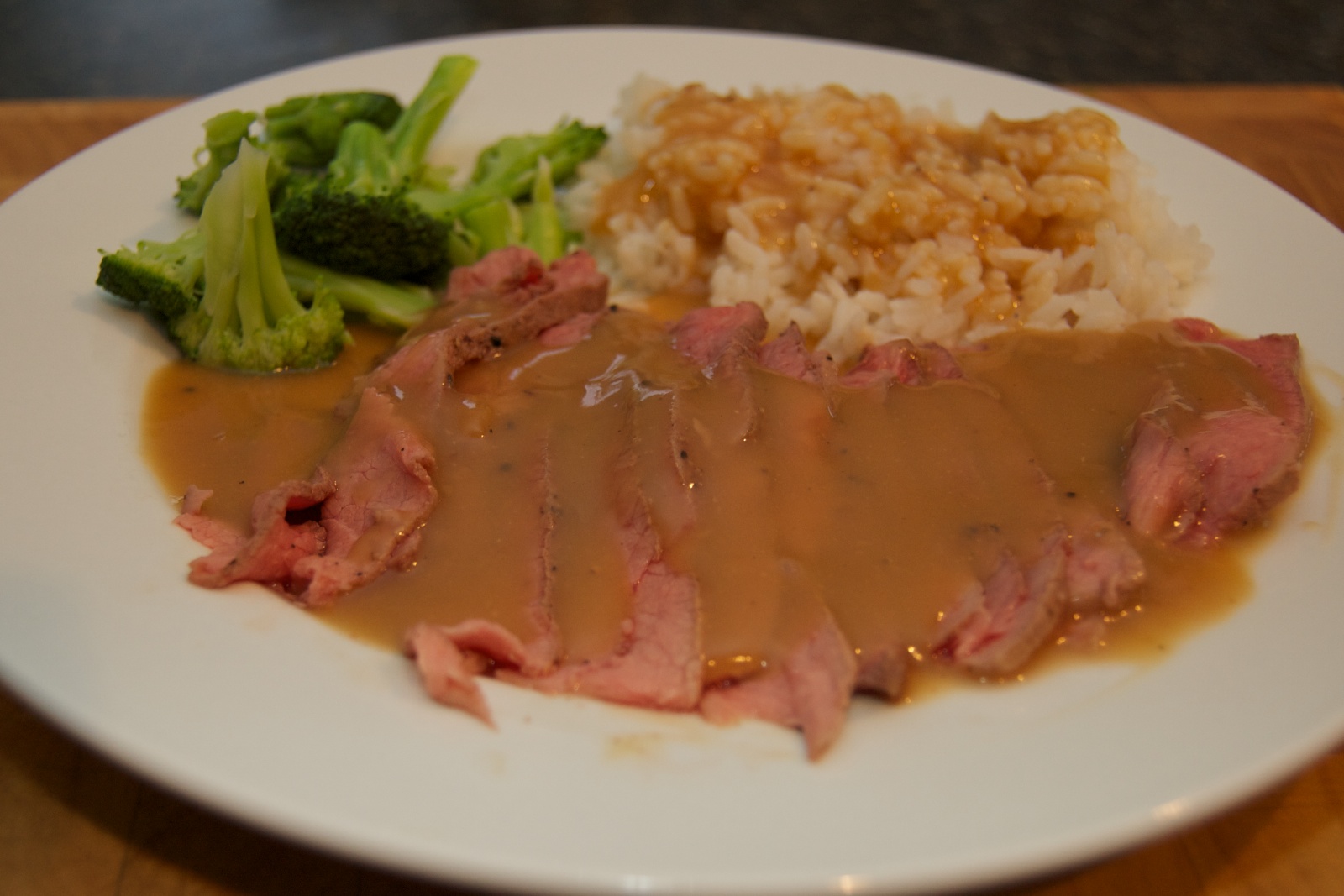 And 2 glasses of Liberty School cabernet sauvignon, Paso Robles, California, 2007.