What I ate: December 15, 2010
Breakfast: Homemade blueberry muffin and 3 slices of Vermont Smoke and Cure bacon.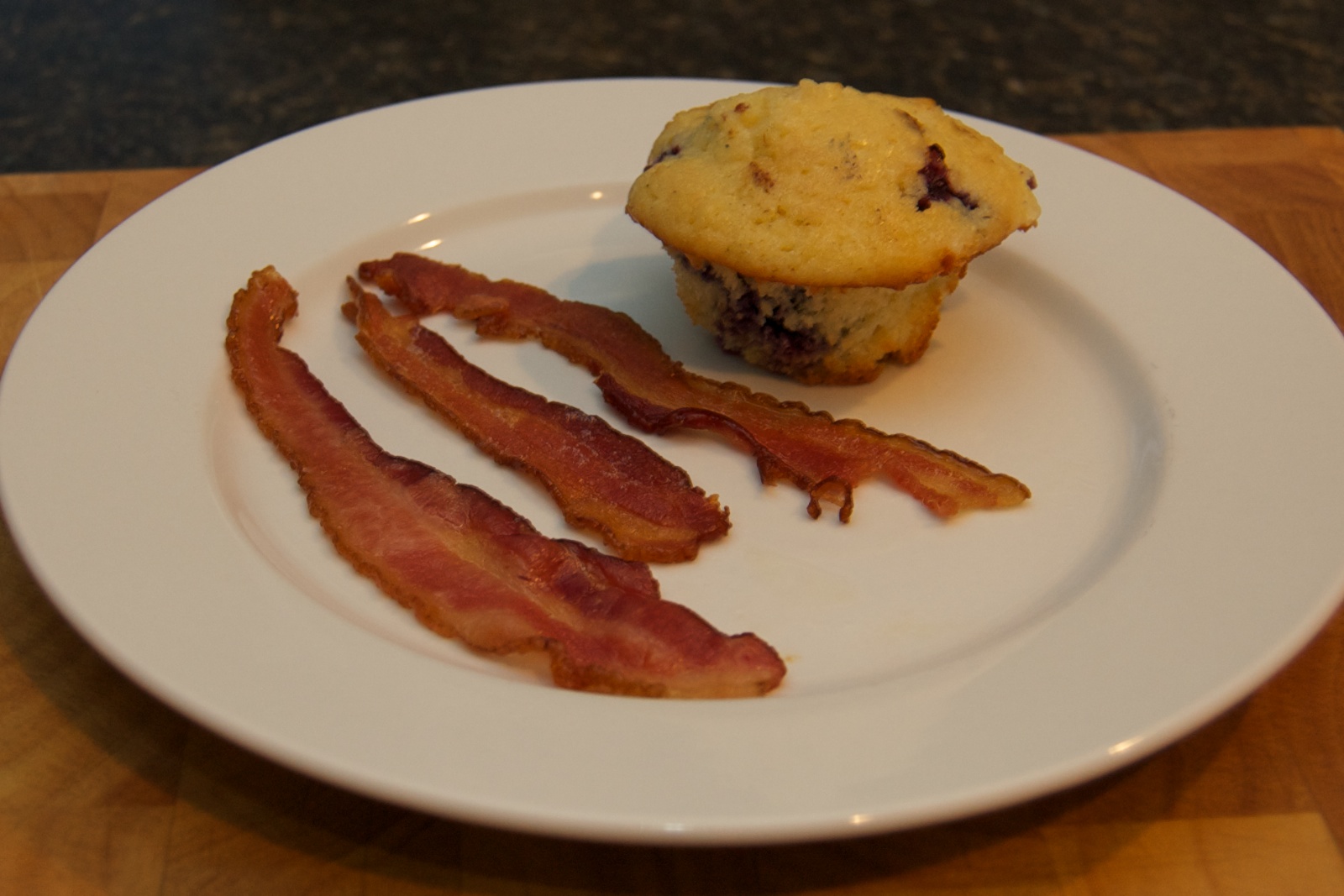 Lunch: 3.0 oz. pork with broccoli and scallions stir-fry with rice.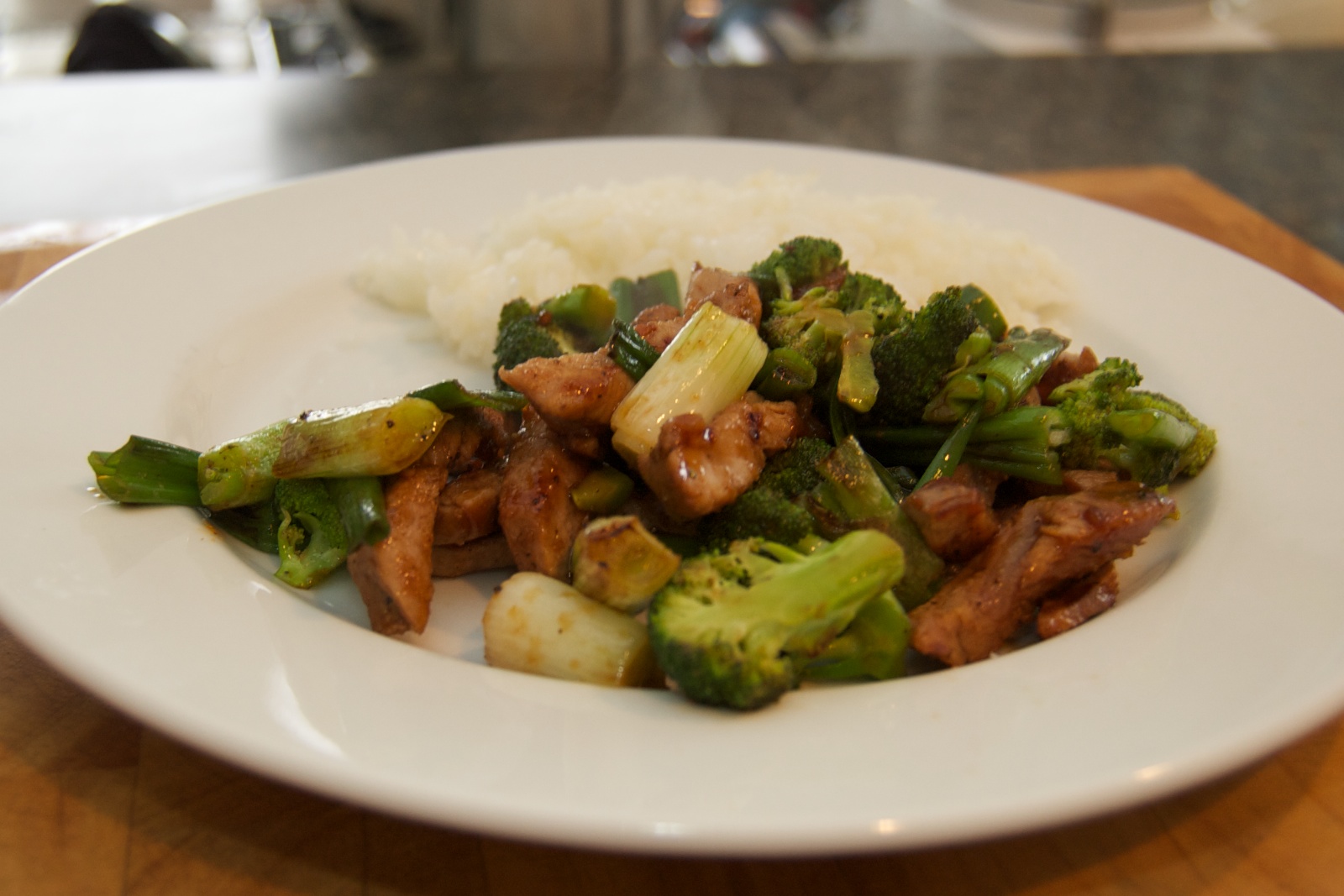 Snack: A banana. And later 0.5 oz. peanuts.
Dinner: Roast beef (3.0 oz.) soft taco with homemade salsa fresca on a Richard and Maria's multi-grain organic tortilla (100 % whole grains) with lettuce. Also 1.0 oz. tortilla chips and the rest of the very spicy salsa fresca.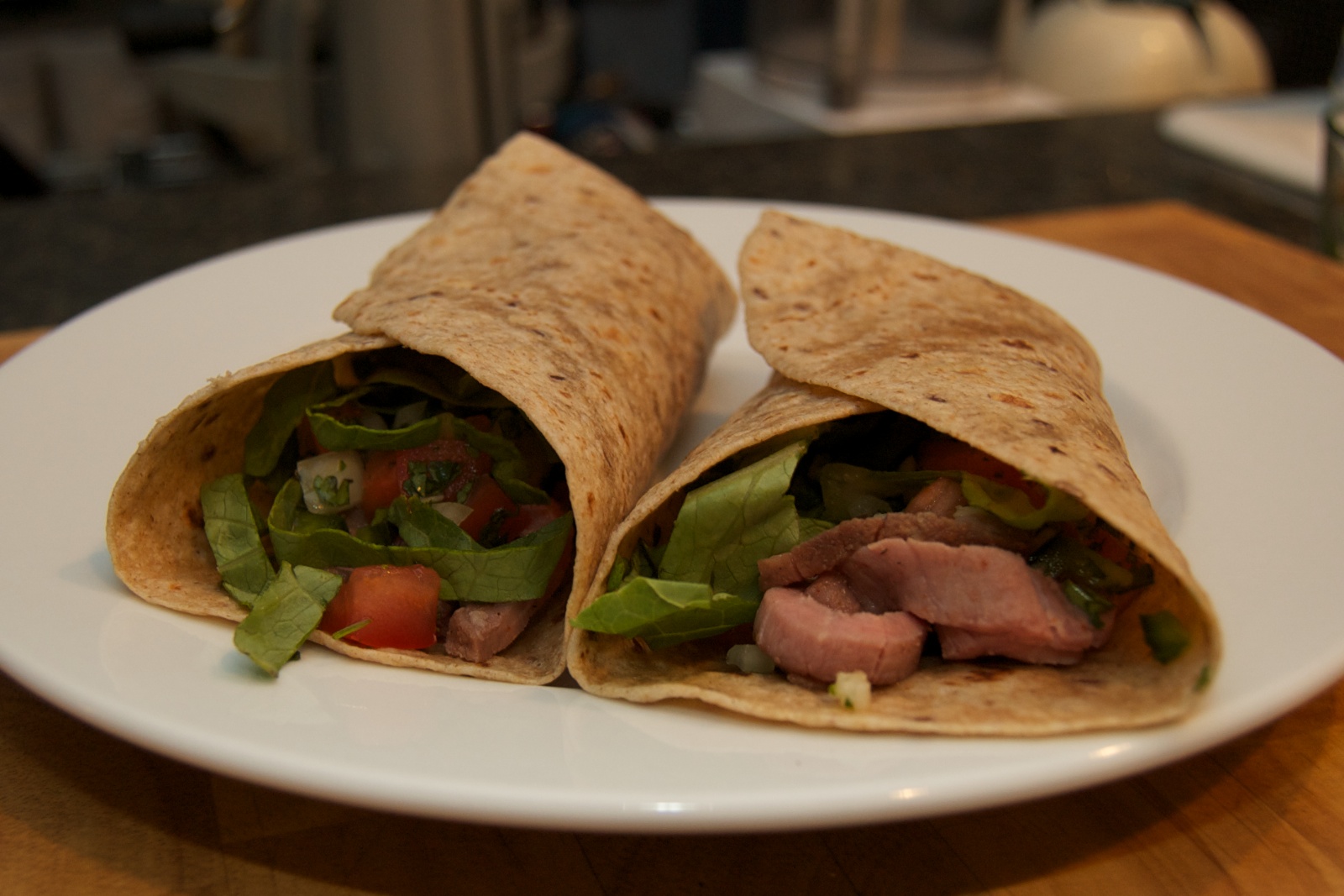 And 2 glasses Casal Garcia Vinho Verde. Portugal, 2010. Still not great, but seemed a little better than 4 days ago. Dessert: 1 square of Lake Champlain dark chocolate raspberry truffle.
Weight at beginning of the day: 113.6 lbs. Weight at the beginning of the next day: 113.0 lbs.