What I ate: February 1, 2011
Breakfast: Homemade blueberry muffin , 3 slices of Vermont Smoke and Cure bacon. Both were previously frozen. The bacon is pre-cooked , and just takes a few minutes in a sauté pan to reheat perfectly.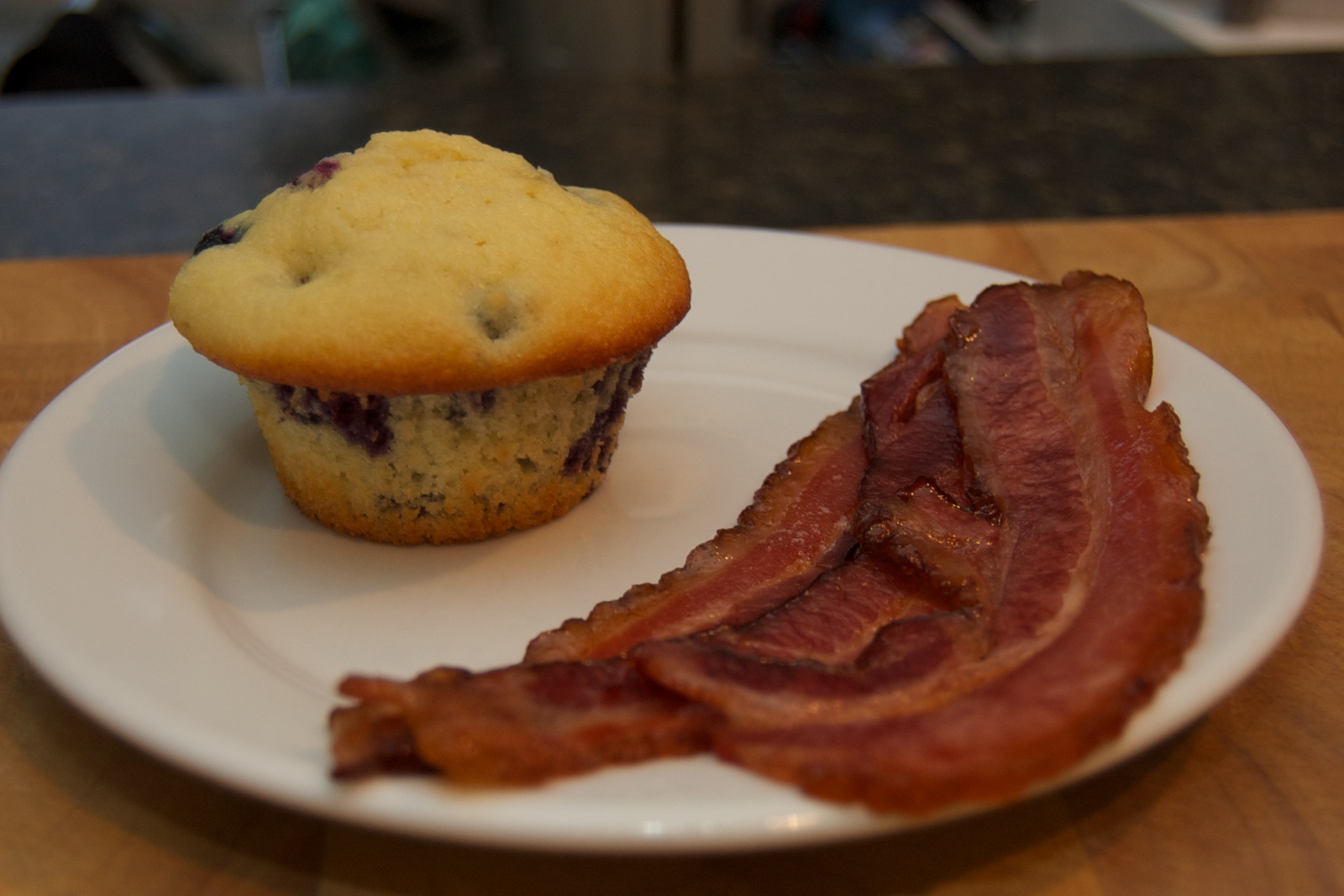 Lunch: Organic spinach salad with homemade sherry vinaigrette, 0.5 oz. Vermont Butter & Cheese goat cheese and 0.5 oz. homemade maple candied walnuts . And a homemade whole wheat and oat dinner roll with Vermont Butter & Cheese cultured butter.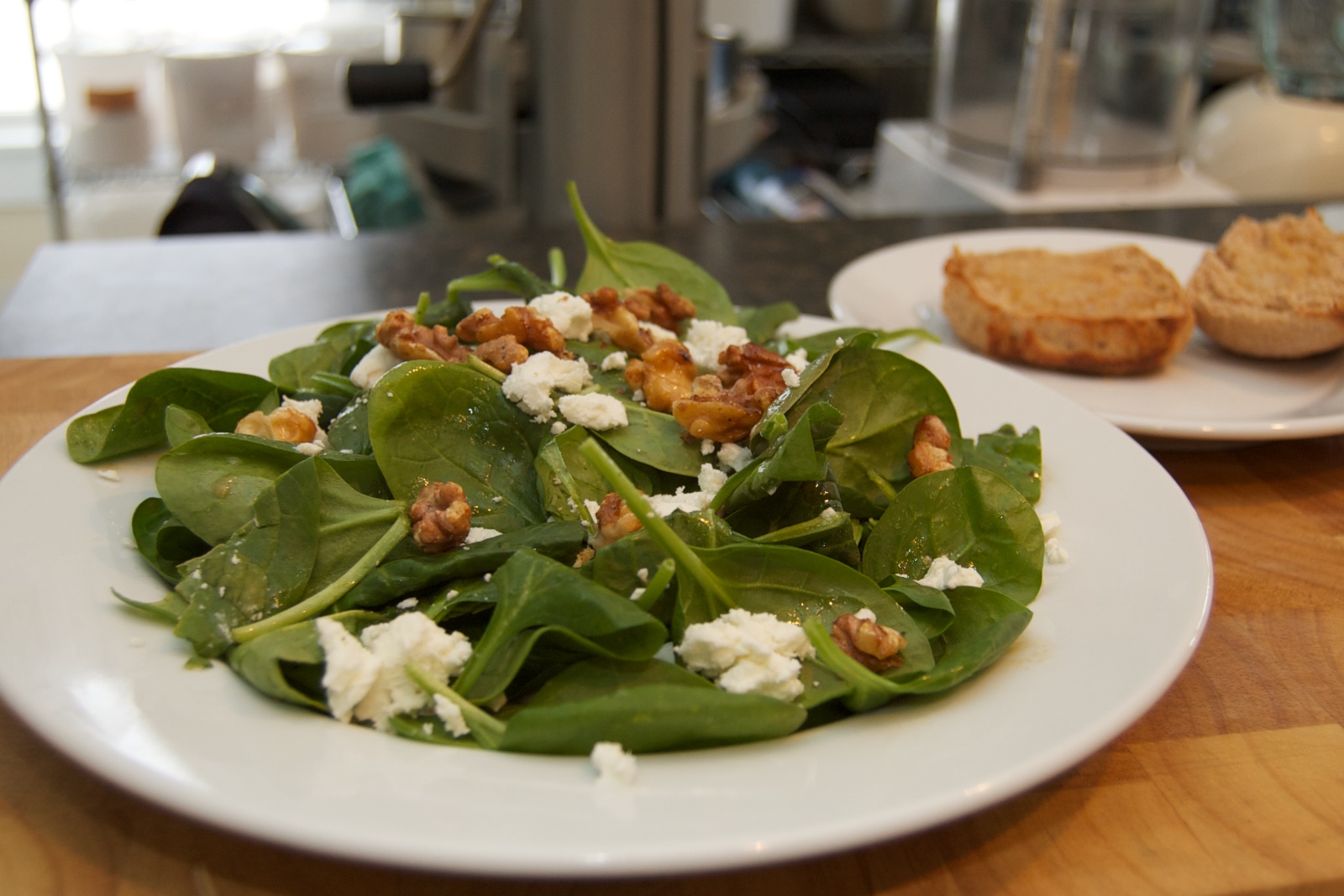 Snack: 2.7 oz. plain organic Greek yogurt with Vermont maple syrup and 0.8 oz. of homemade granola .
Snack: Bowl of wakame soup. It was just instant, but it was nice and warm and only 35 calories!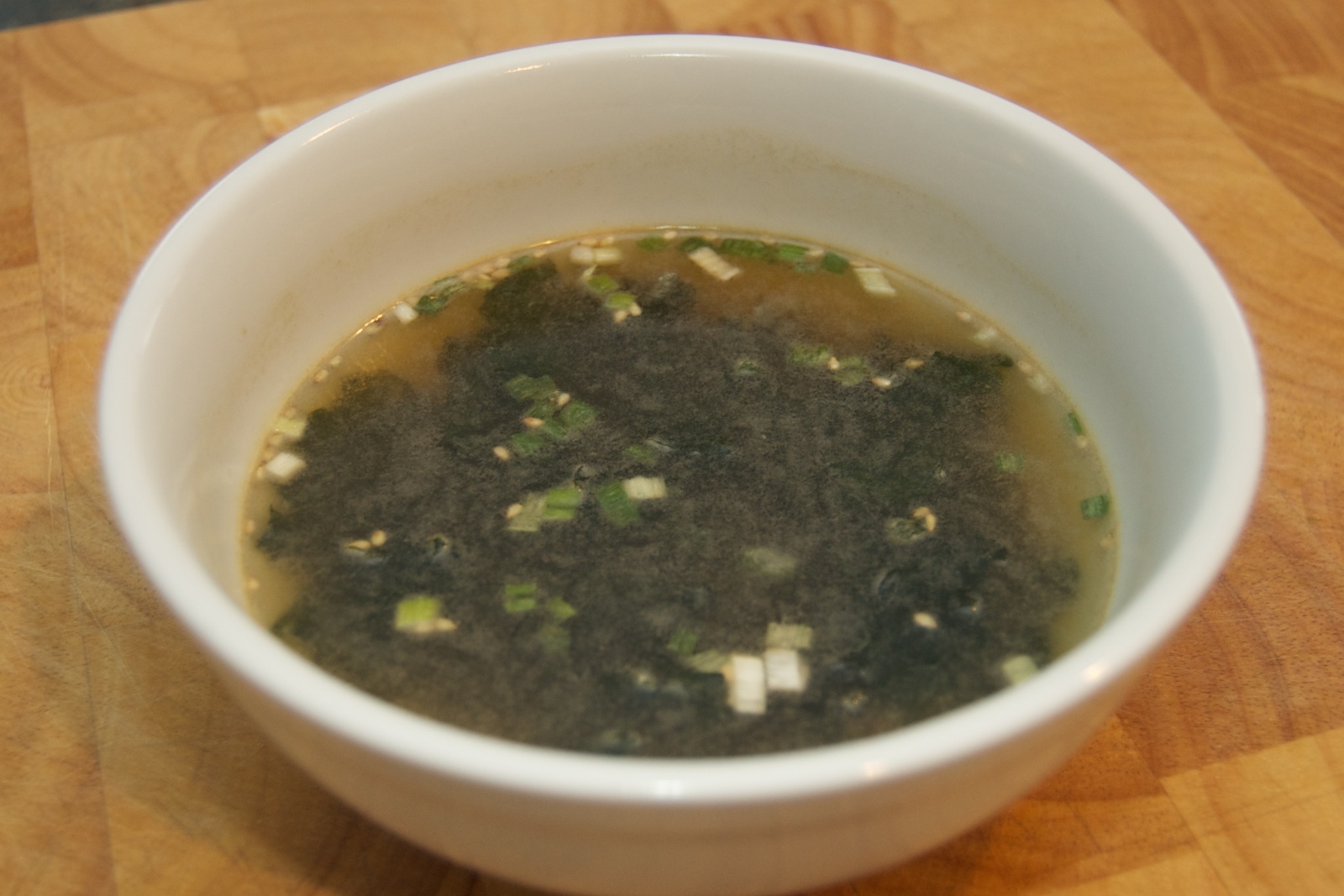 Dinner: Sushi and sashimi plate. Nori rolls (hosomaki): cucumber, carrot and avocado and tuna and cucumber. And tuna sashimi. It was a little big for a serving for one person but it was delicious!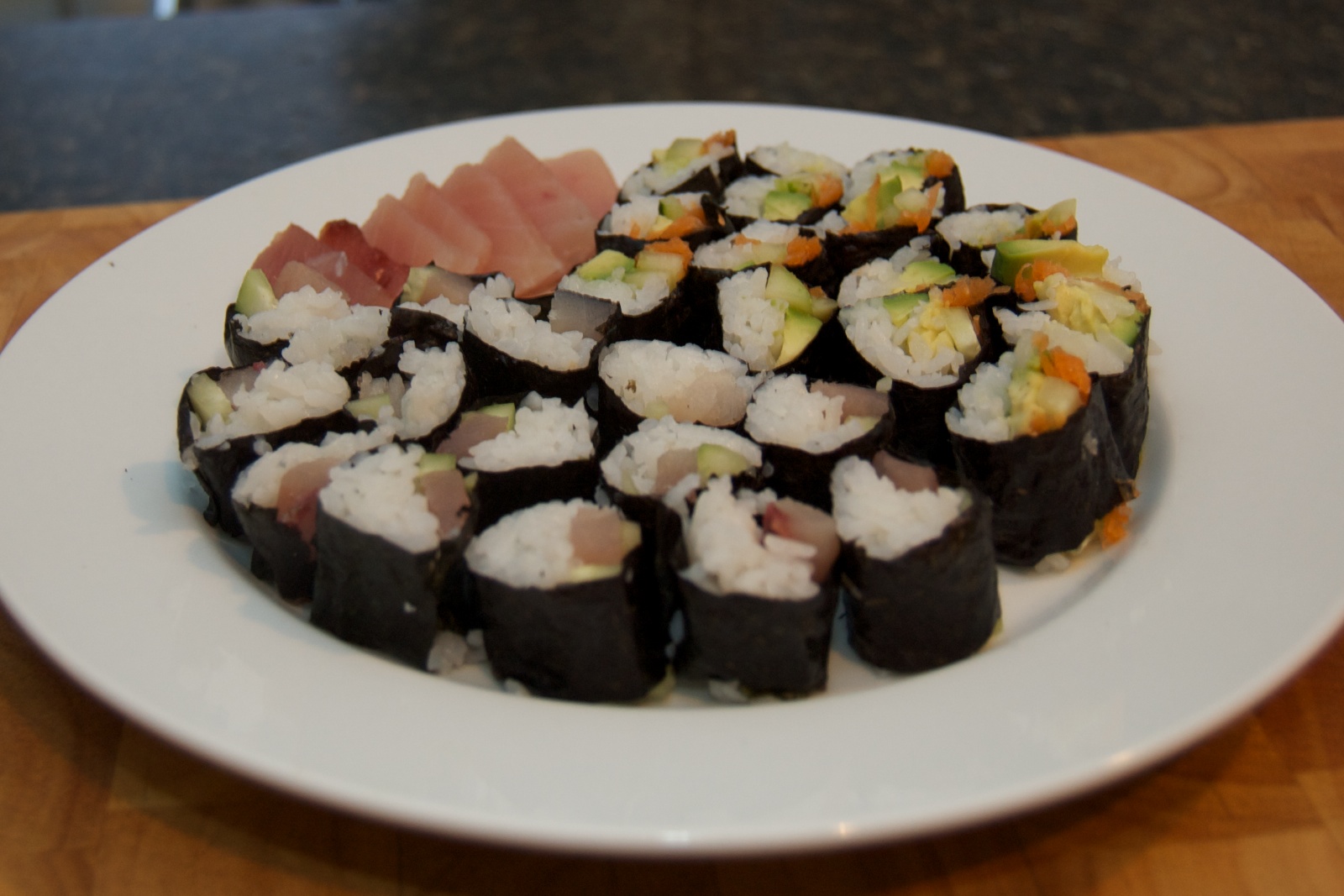 Dessert: 1 square of Lake Champlain dark chocolate raspberry truffle.
And 1 glass of Hosomaki Ruby sake and 1 glass of of Schmitt Söhne Riesling. And 4 senbei (Japanese rice crackers).
And 1.5 oz. Madhouse Munchies sour cream and onion potato chips.
Weight at beginning of the day: 111.2 lbs. Weight at the beginning of the next day: 110.8 lbs.