What I ate: February 10, 2011
Breakfast: Sausage, egg, and cheese on a whole wheat English muffin. With homemade sausage.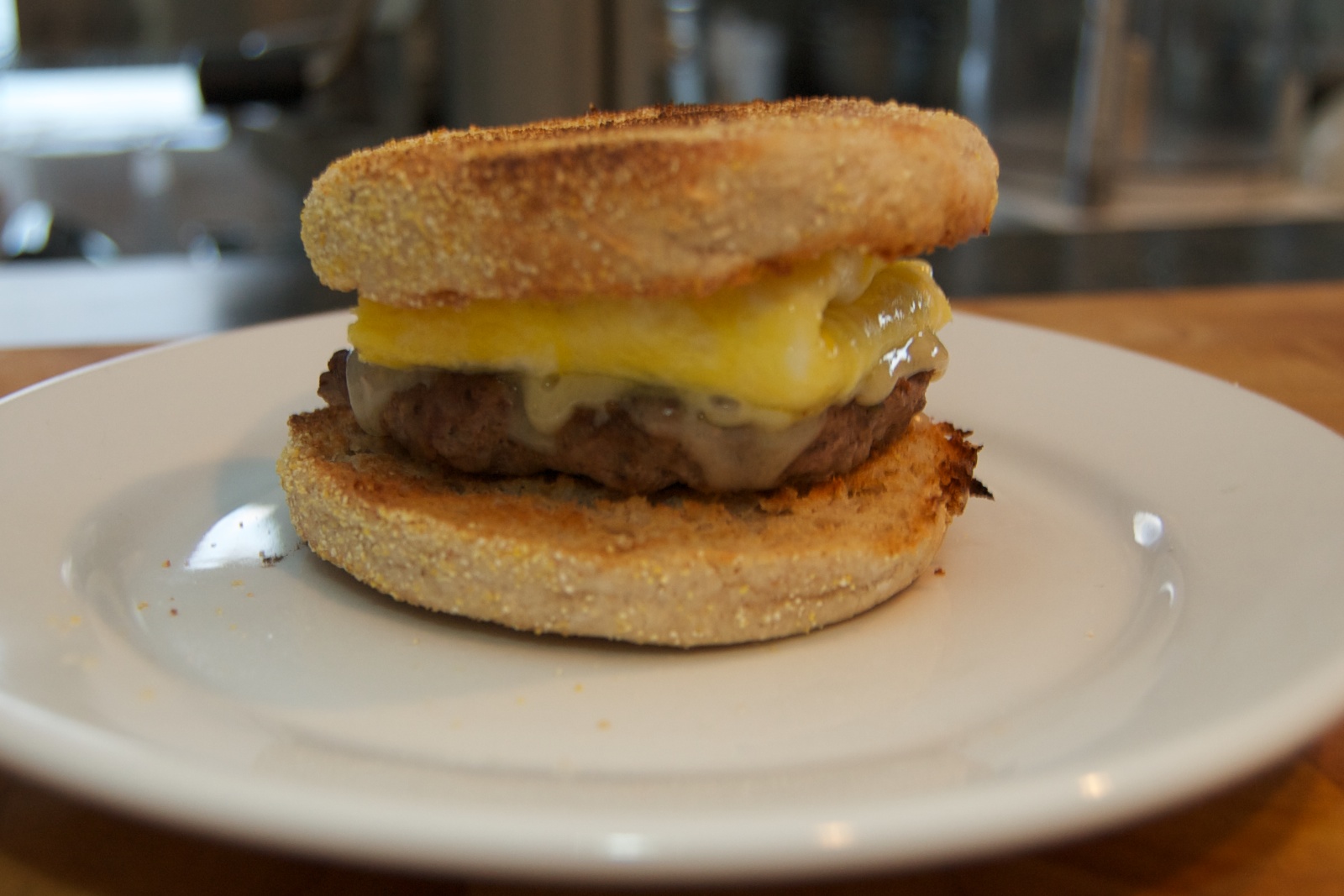 Lunch: Organic spinach salad with homemade sherry vinaigrette, 0.5 oz. Vermont Butter & Cheese goat cheese and 0.5 oz. homemade maple candied walnuts . And a homemade whole wheat and oat dinner roll with Vermont Butter & Cheese cultured butter. There's 2.5 oz. of spinach, which I portion into 16 oz. wide-mouth mason jars and vacuum seal for freshness.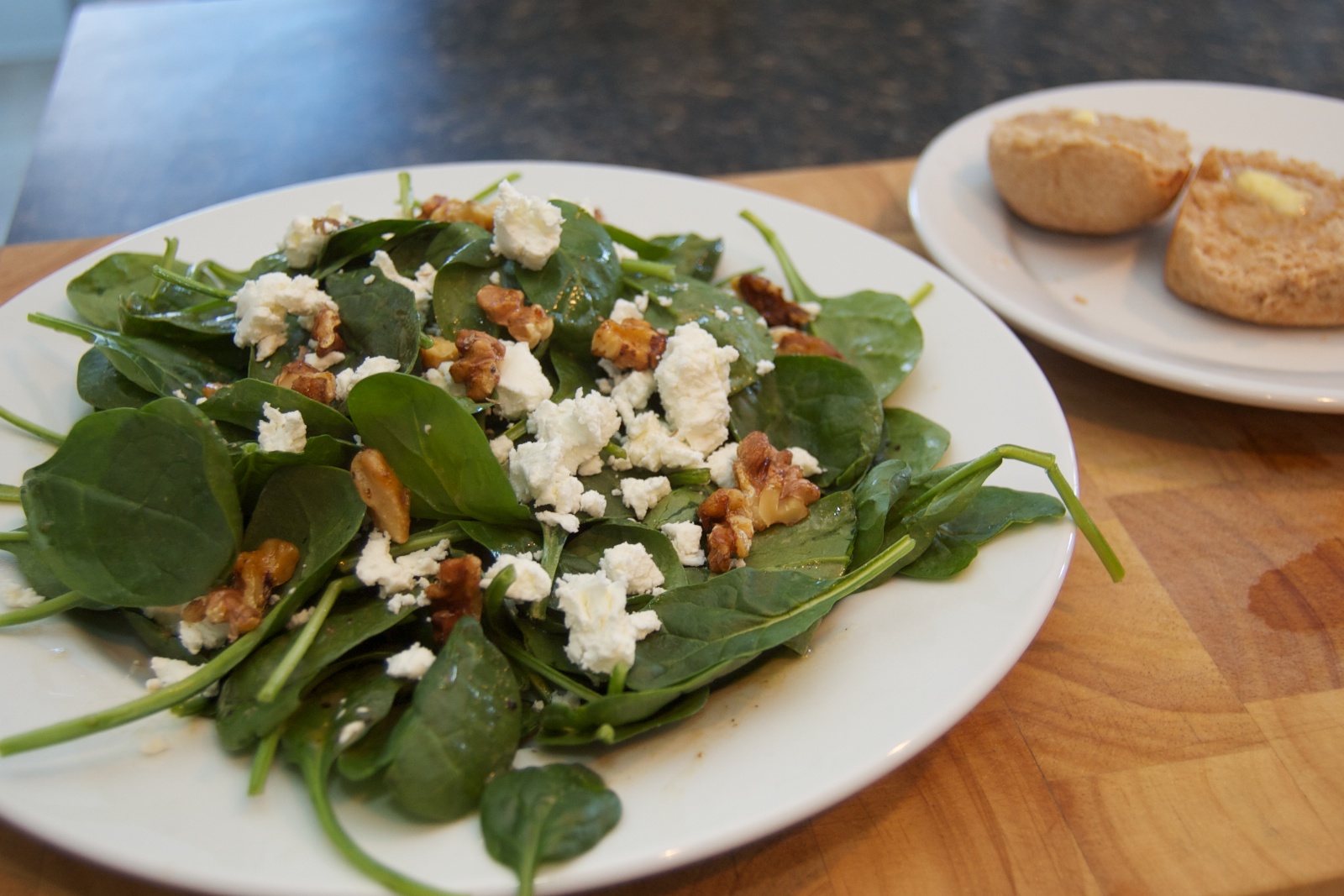 Snack: 2.7 oz. plain organic Greek yogurt with Vermont maple syrup and 0.7 oz. of homemade granola .
Dinner: 5.0 oz. crushed hamburger (Japanese style), rice and sautéed zucchini.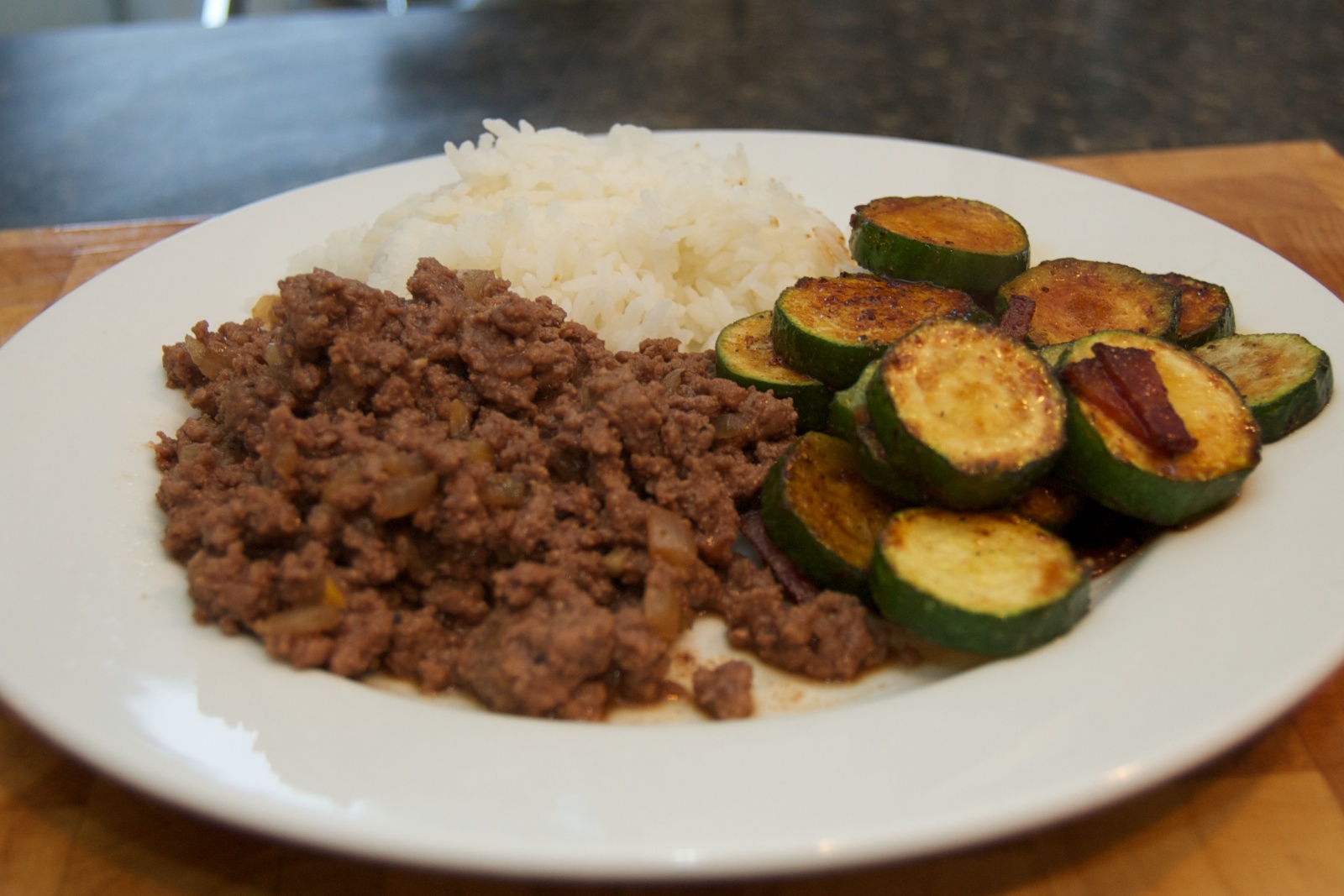 Dessert: 1 square of Lake Champlain dark chocolate raspberry truffle.
And 2 glasses of Hacienda đl Plata malbec, Argentina 2008. And I'm glad I finally found the Đ character. I don't know how I missed it. Must have been too much wine.
Snack: 1/8 cup popcorn, air popped, with 1 tbsp. butter.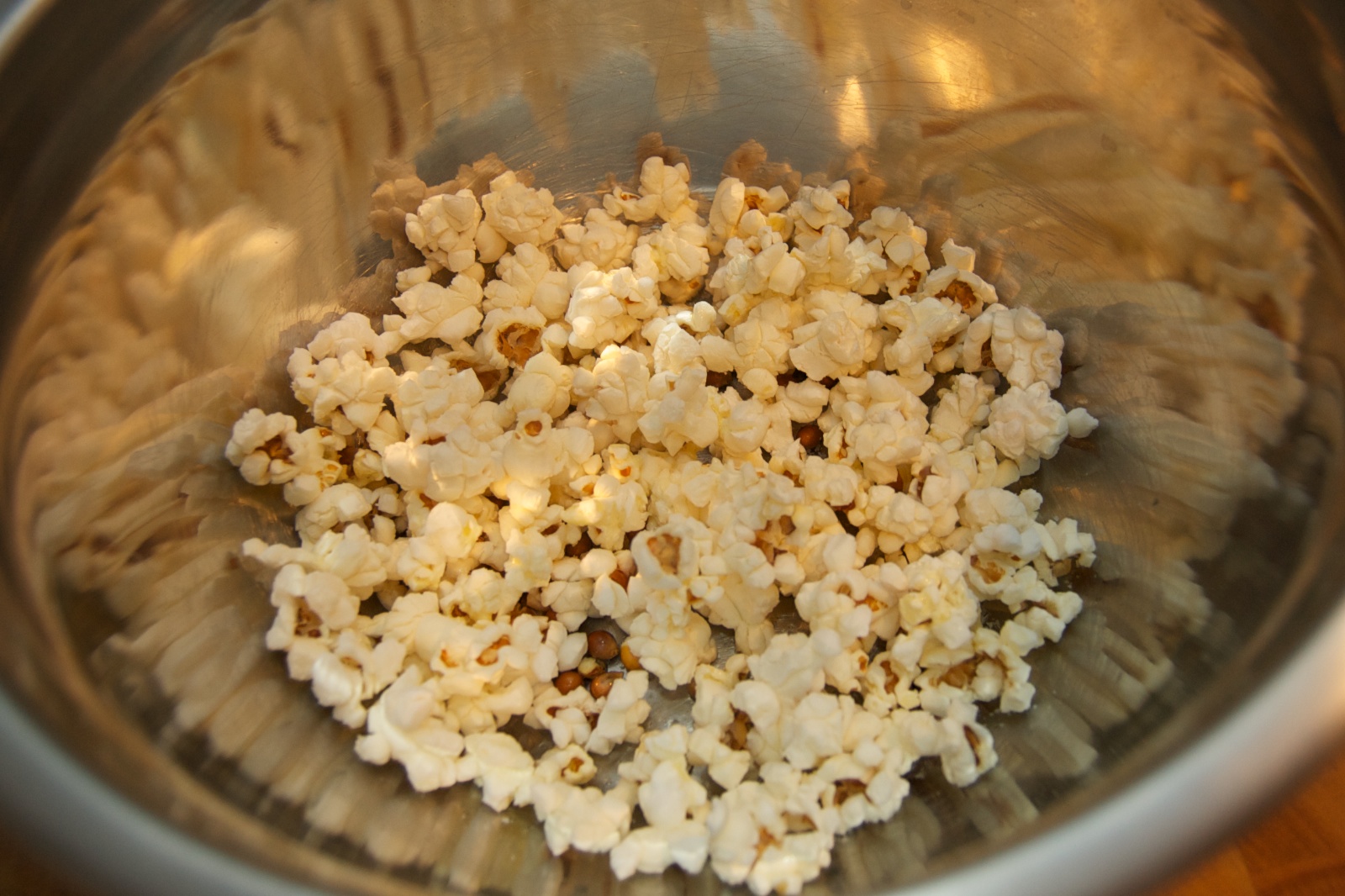 Weight at beginning of the day: 111.4 lbs. Weight at the beginning of the next day: 111.0 lbs.