What I ate: February 27, 2011
Breakfast: 1 organic scrambled egg, 1 slice of homemade 9-grain bread toast with Earth Balance spread and 3 slices of Vermont Smoke and Cure bacon .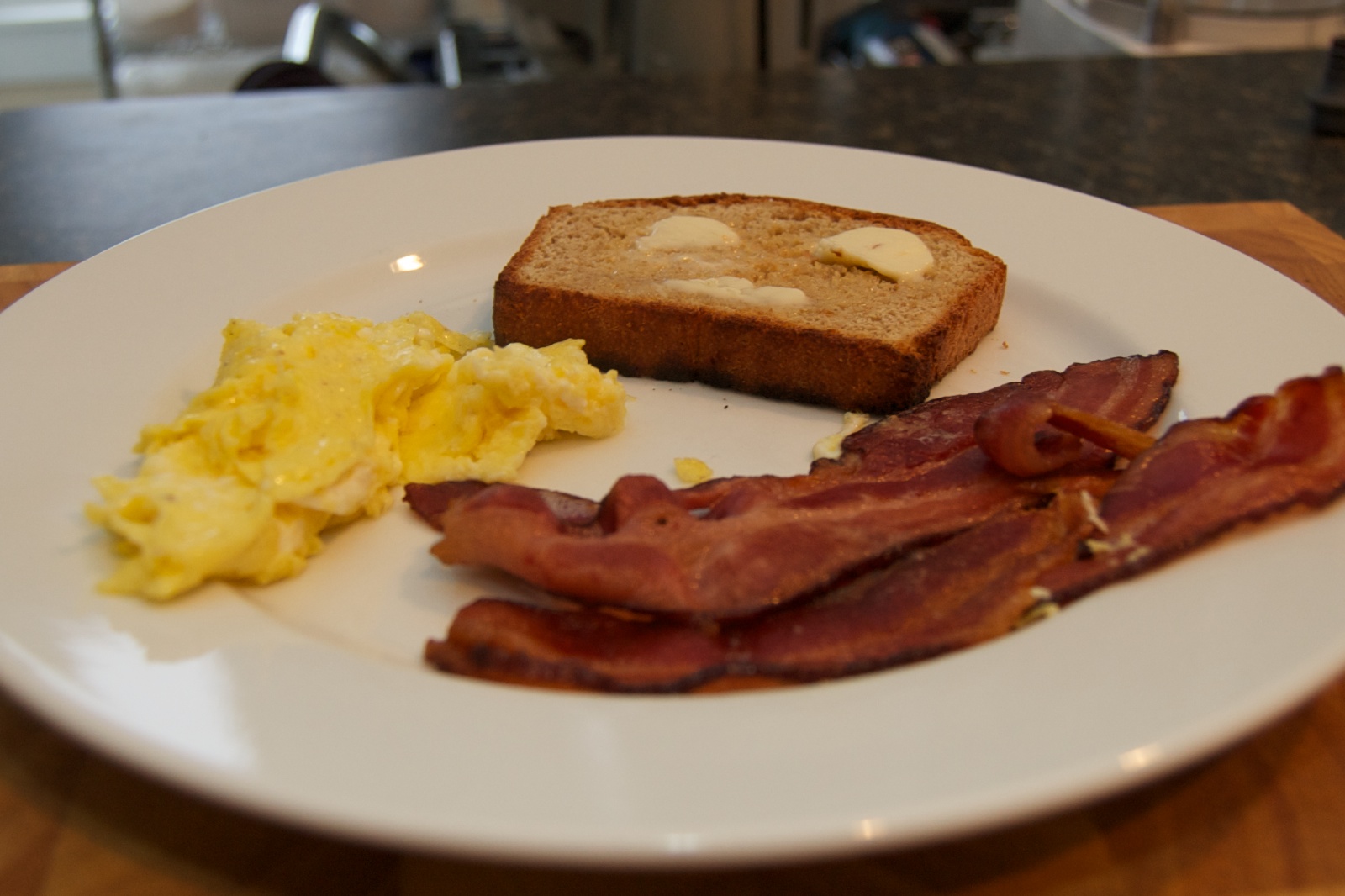 Lunch: 2.8 oz. grilled chicken Caesar salad with Romaine lettuce and Drew's Caesar dressing and a very small amount of freshly grated Parmigiano Reggiano cheese. And a homemade whole wheat and oat roll with Vermont Butter and Cheese company cultured butter.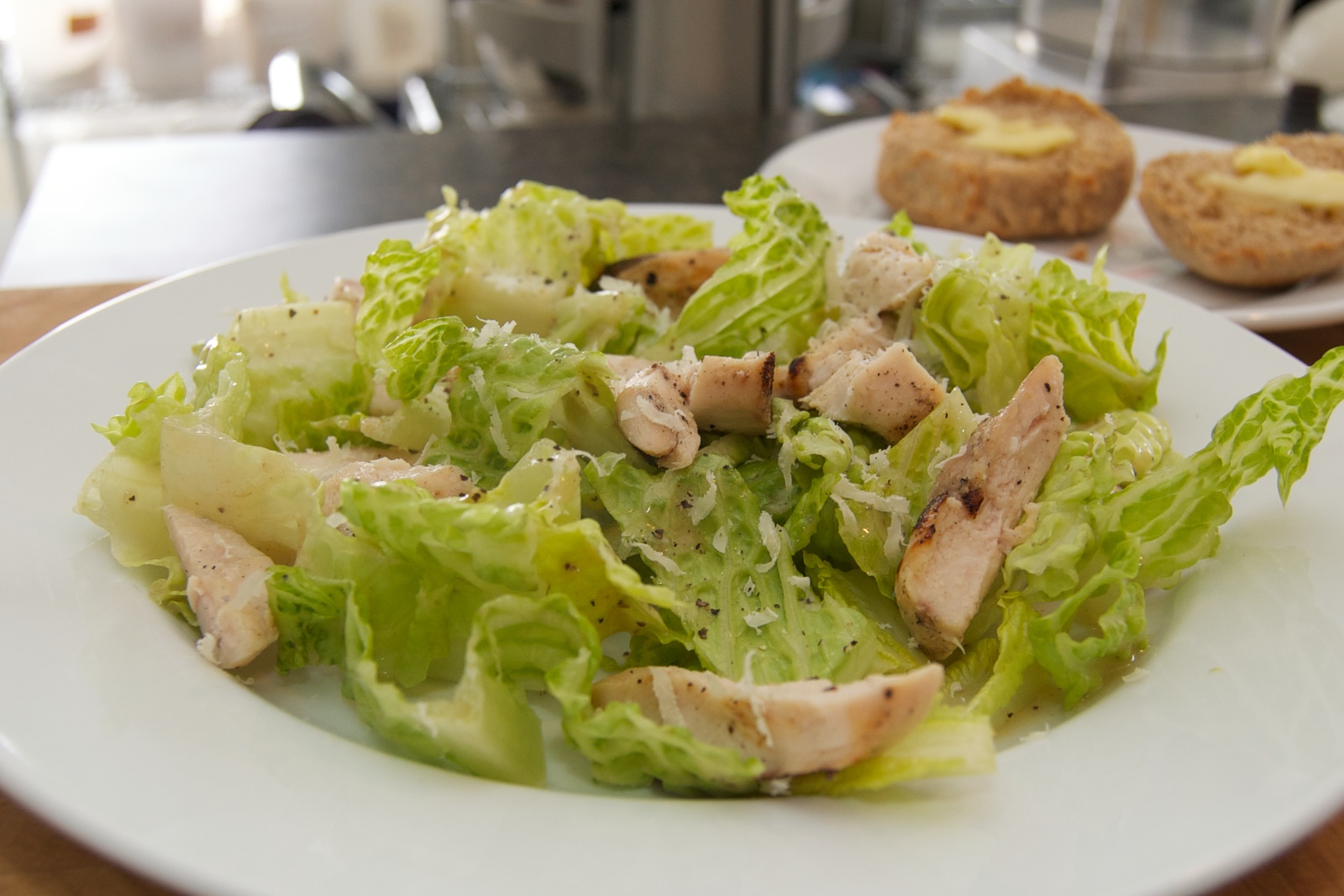 Snack: 2.7 oz. plain organic Greek yogurt with Vermont maple syrup and 0.7 oz. of homemade granola .
Snack: 0.7 oz. peanuts.
Dinner: 5.0 oz. roast beef, gravy, rice and broccoli. I reheated the frozen, vacuum sealed roast beef in the sous vide for 30 minutes at 133°F, the gravy on the stove in a sauce pan, the rice for 25 seconds in the microwave (from room temperature) and the broccoli for 1:20 in the microwave (tightly covered, with a little water).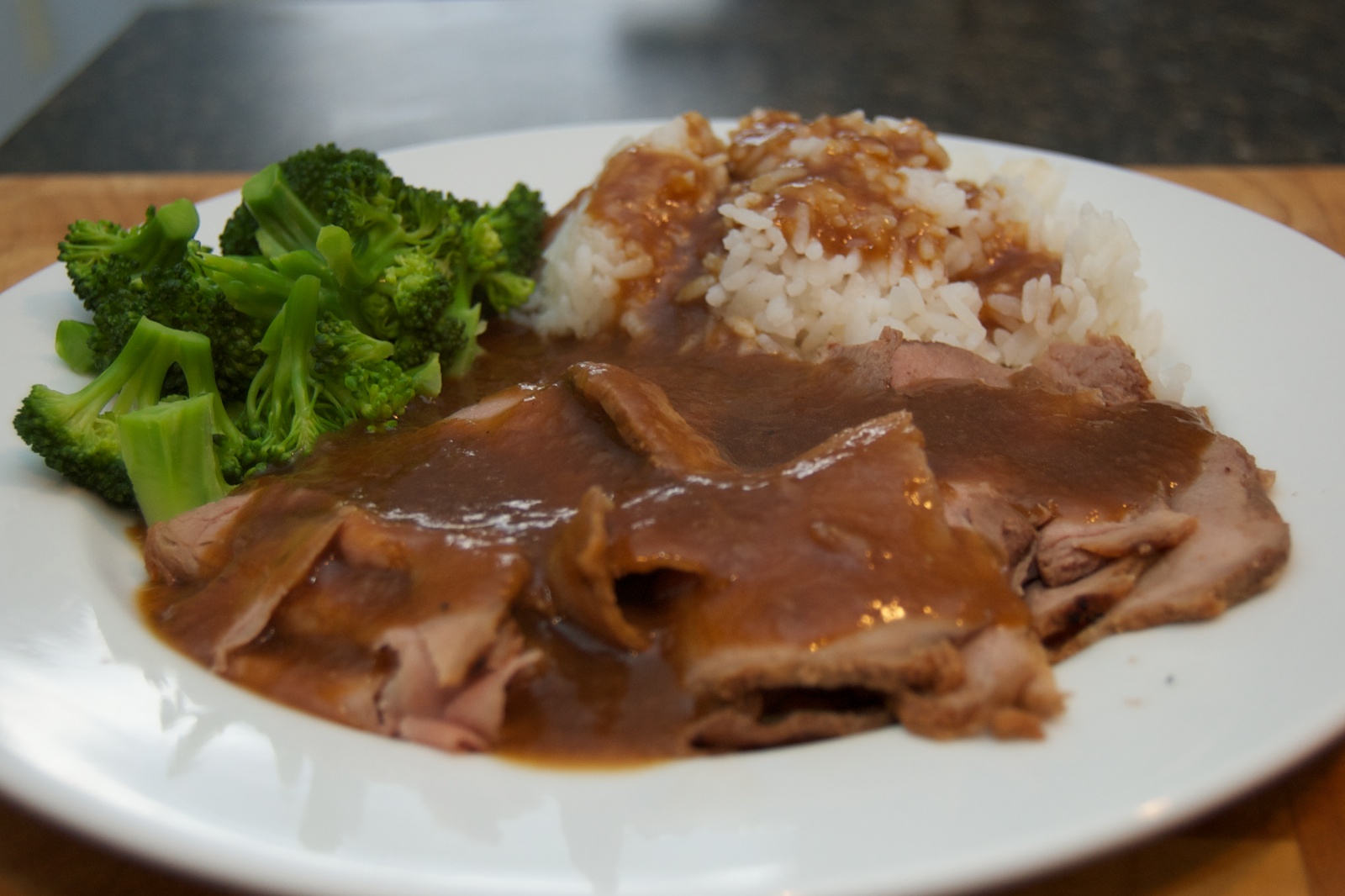 And 2 glasses of Finca la Linda malbec.
Dessert: 2 squares of Lake Champlain dark chocolate raspberry truffle.
And 0.7 oz. potato chips and French onion dip.
Weight at beginning of the day: 112.4 lbs. Weight at the beginning of the next day: 111.6 lbs.