What I ate: March 15, 2011
Breakfast: 1 organic egg scrambled, 3 slices of Vermont Smoke and Cure bacon and 1 slice of homemade whole wheat cinnamon raisin walnuts bread with Earth Balance spread.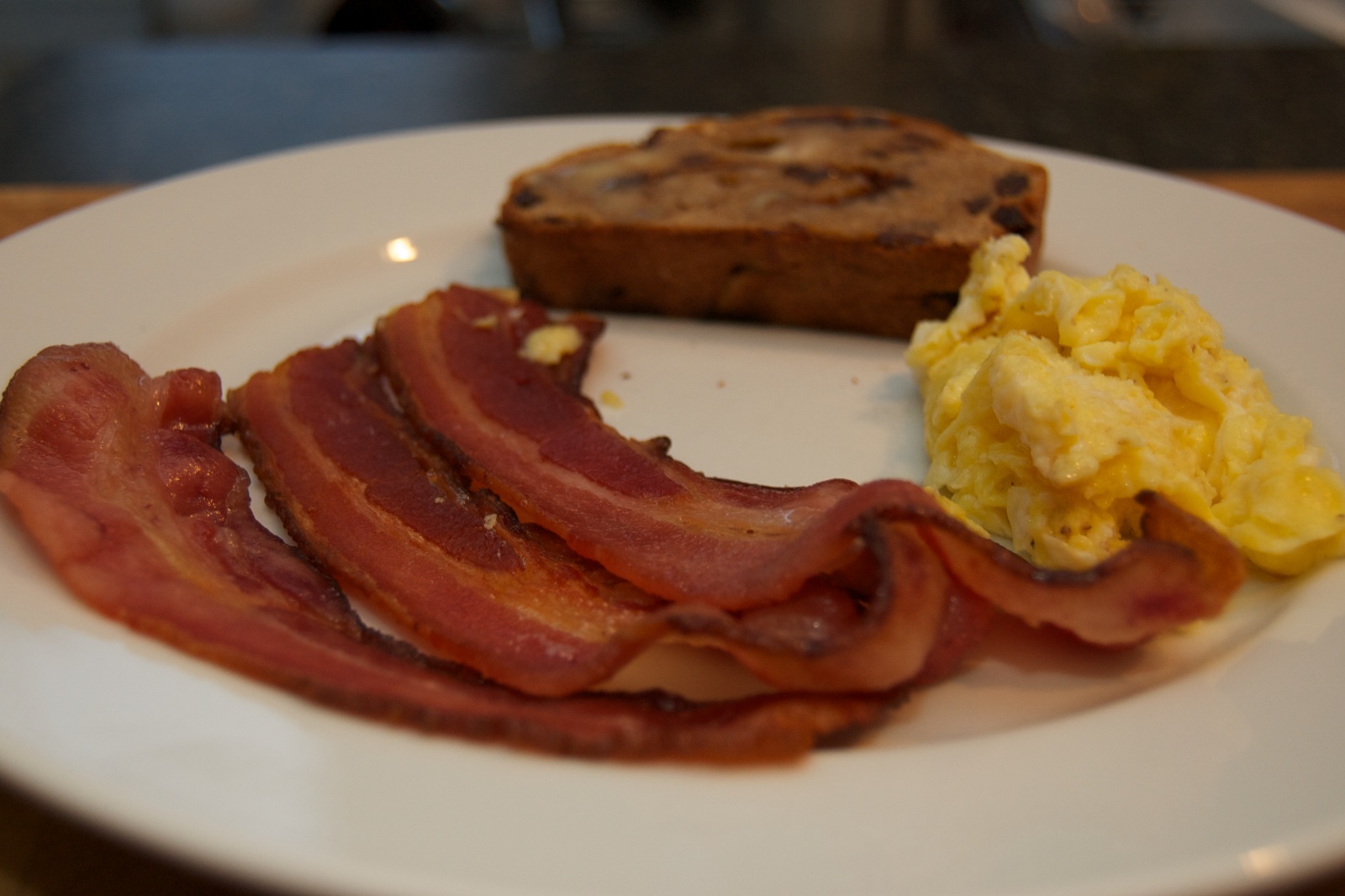 Lunch: A bowl of clam chowder at Bolton Valley. And Switchback beer.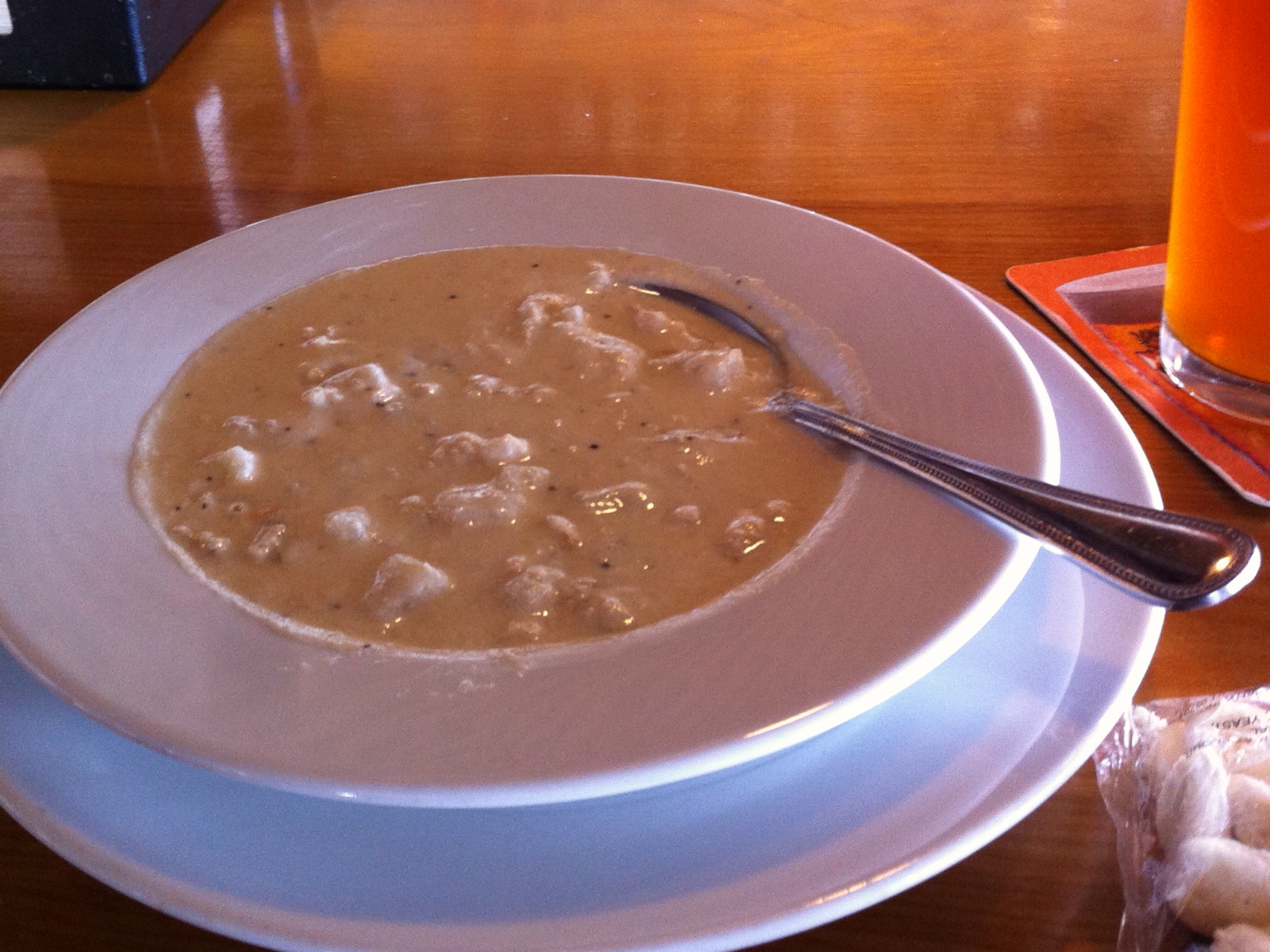 Dinner: Grilled salmon (previously frozen and reheated in the sous vide for 40 minutes at 136°F), sautéed spinach and rice with furikake. And 2 glasses of of Schmitt Söhne Riesling.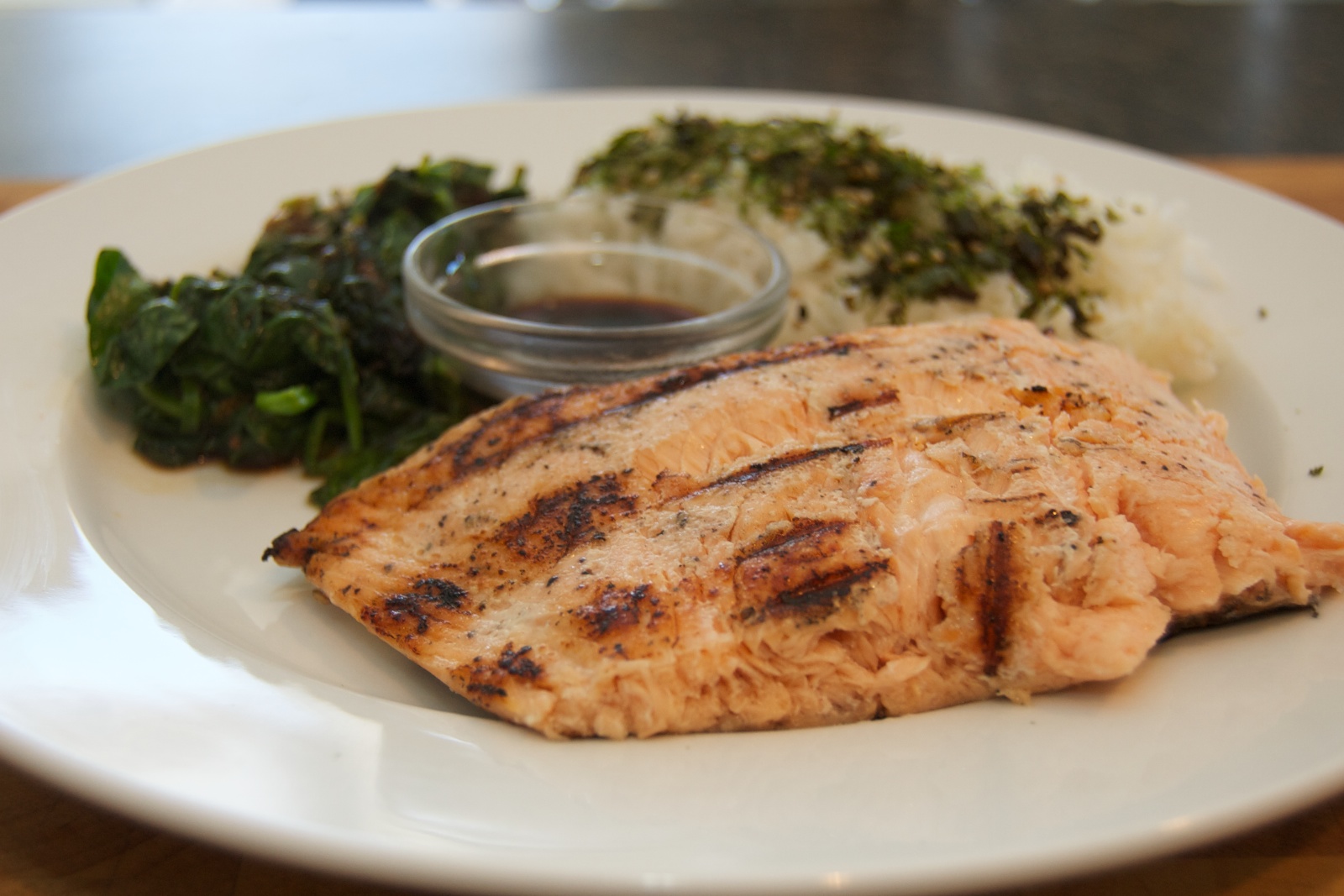 Dessert: 1 square of Lake Champlain dark chocolate raspberry truffle.
And 0.7 oz. Madhouse Munchies sour cream and onion potato chips.
And 3 very delicious but unfortunate homemade chocolate chip cookies .
Weight at beginning of the day: 111.0 lbs. Weight at the beginning of the next day: 112.4 lbs.