What I ate: May 12, 2011
Breakfast: A homemade blueberry muffin and 3 slices of Vermont Smoke and Cure bacon .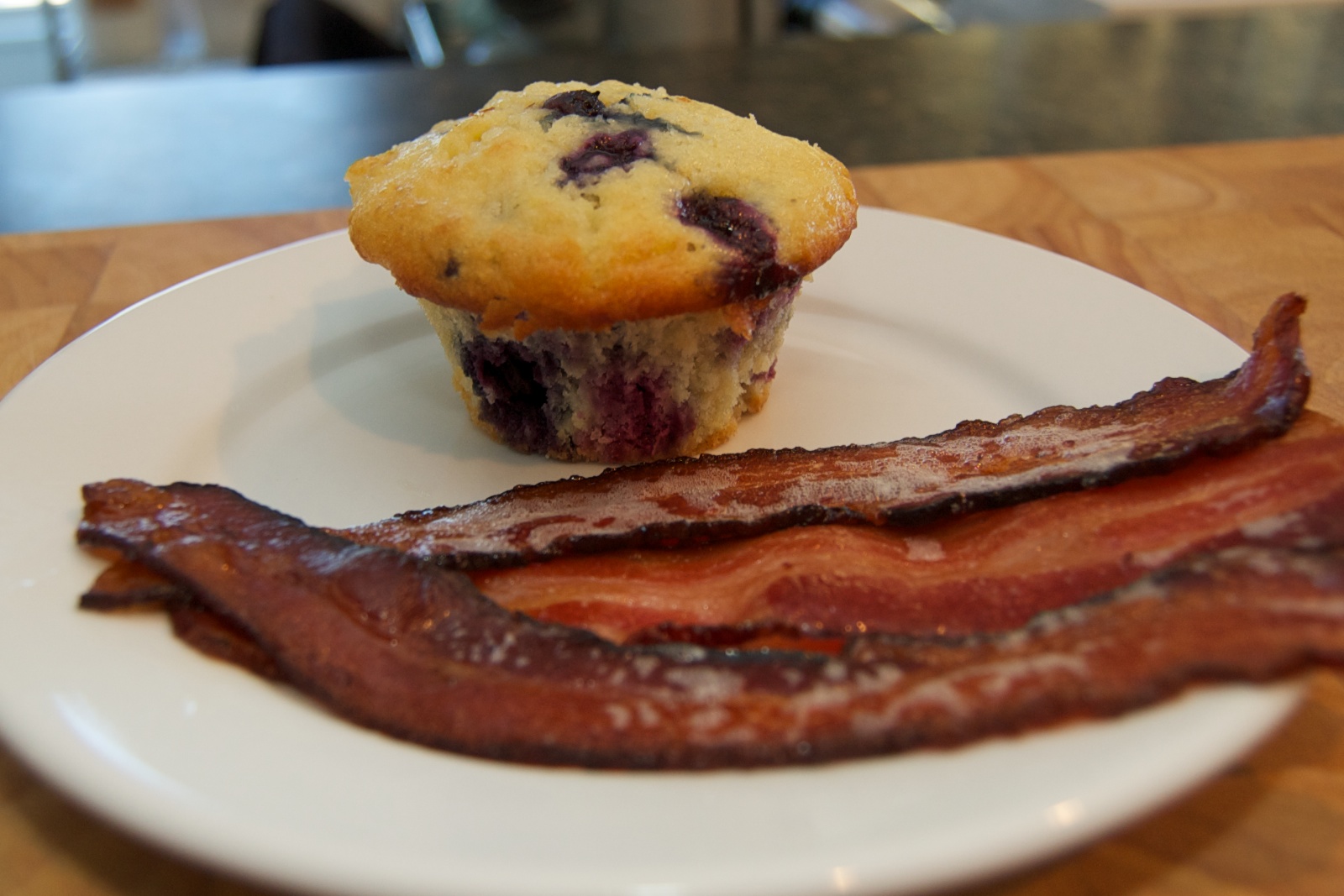 Lunch: Spicy vegetarian chili with skillet cornbread . I previously vacuum sealed and froze servings of chili. Normally I reheat boil-in-bag but I got sidetracked and microwaved it this time.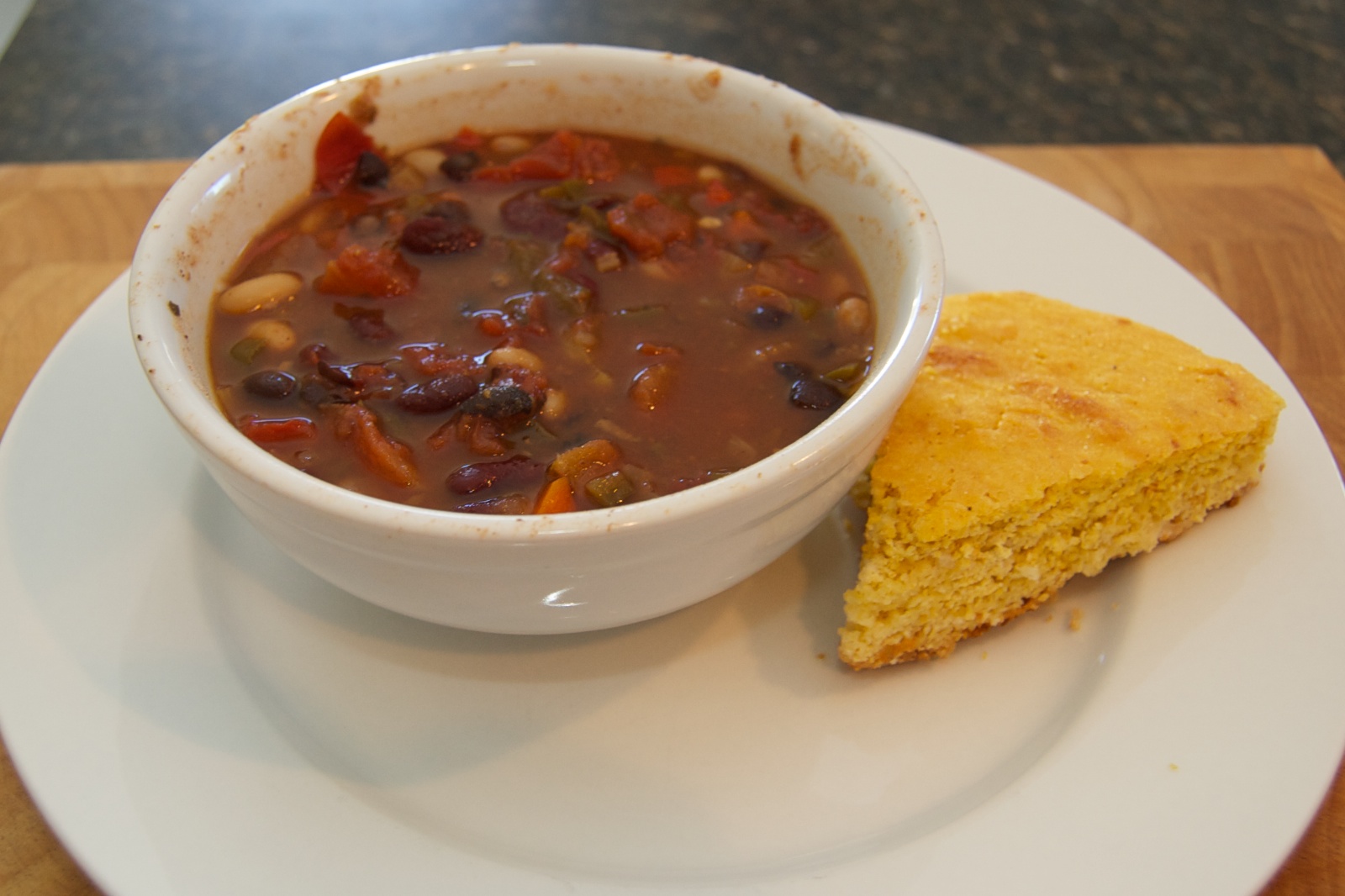 Snack: Small rice ball (omusbe) with salt.
Dinner: Pork spare ribs (dry rub for 24 hours, cooked sous vide for 18 hours then smoked) with homemade barbecue sauce . And French fries. And Switchback beer.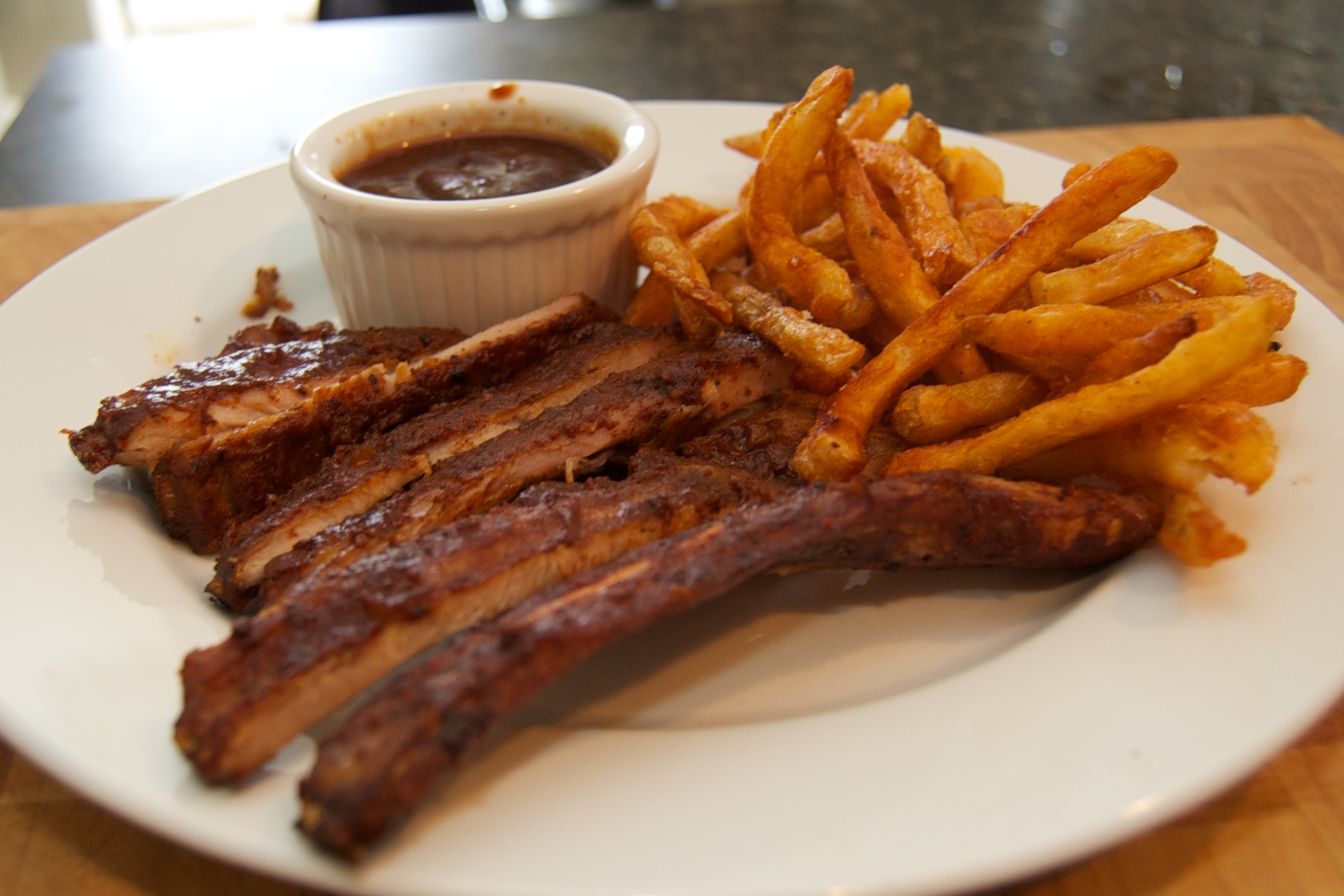 That's the second-to-last frozen package of leftover French fries from a sandwich at Bolton Valley last winter. It breaks my general rule of having to cook unhealthy food from scratch, but they are really quite tasty and I hate to have them go to waste.
Dessert: 1 square of Lake Champlain chocolate raspberry truffle dark chocolate bar.
And 2 glasses of Finca El Portillo cabernet sauvignon, Argentia, 2008.
Weight at beginning of the day: 111.2 lbs. Weight at the beginning of the next day: 110.6 lbs.