What I ate: May 13, 2011
Breakfast: Chorizo, green pepper, jalapeño, onion and egg breakfast burrito . In a Maria and Ricardo's multi-grain organic tortilla (100 % whole grains).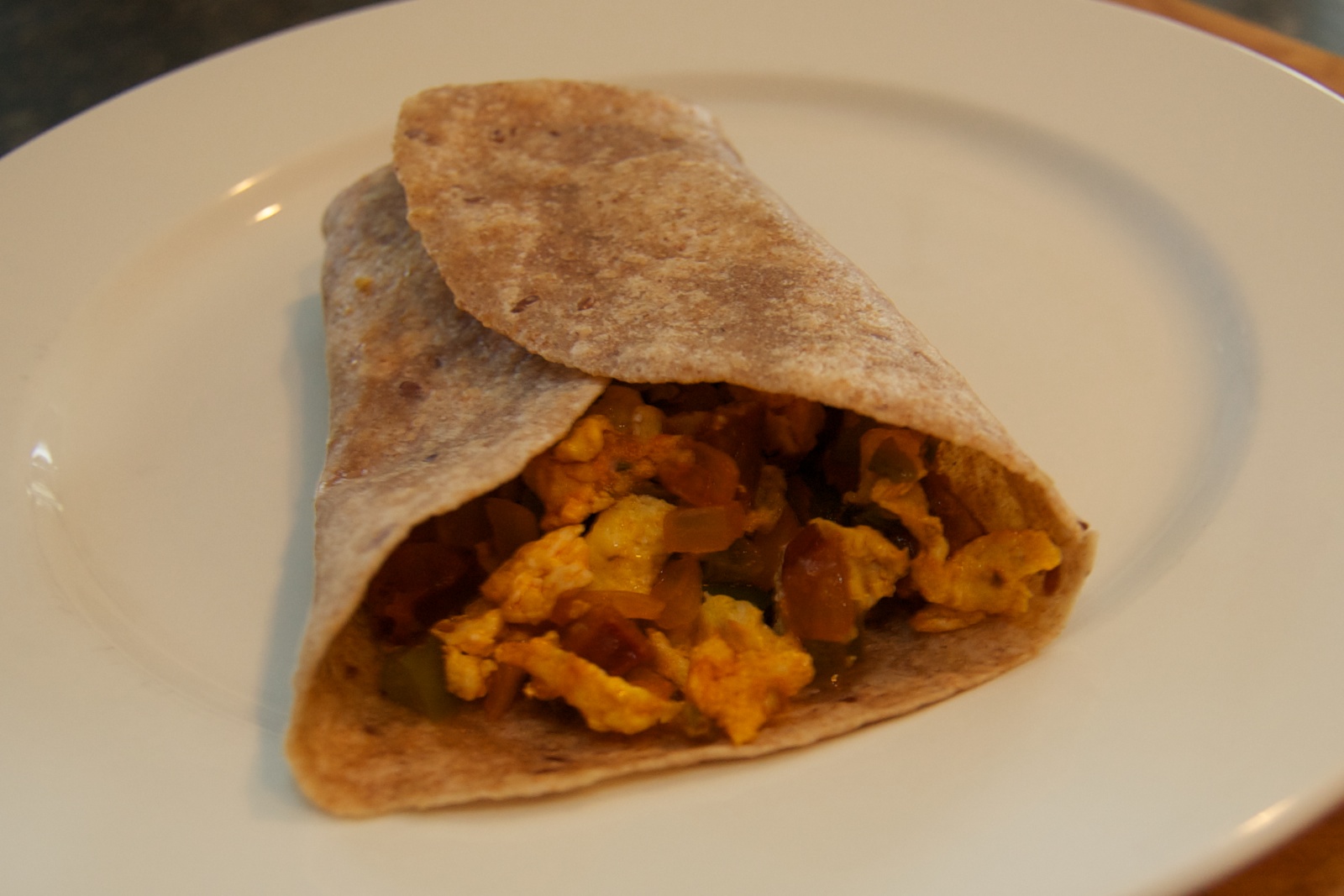 Lunch: Chana masala (previously frozen) and rice. I just took the vacuum sealed, frozen package from the freezer and put it in a boiling water, brought back to a boil, lowered the heat and simmered for 20 minutes.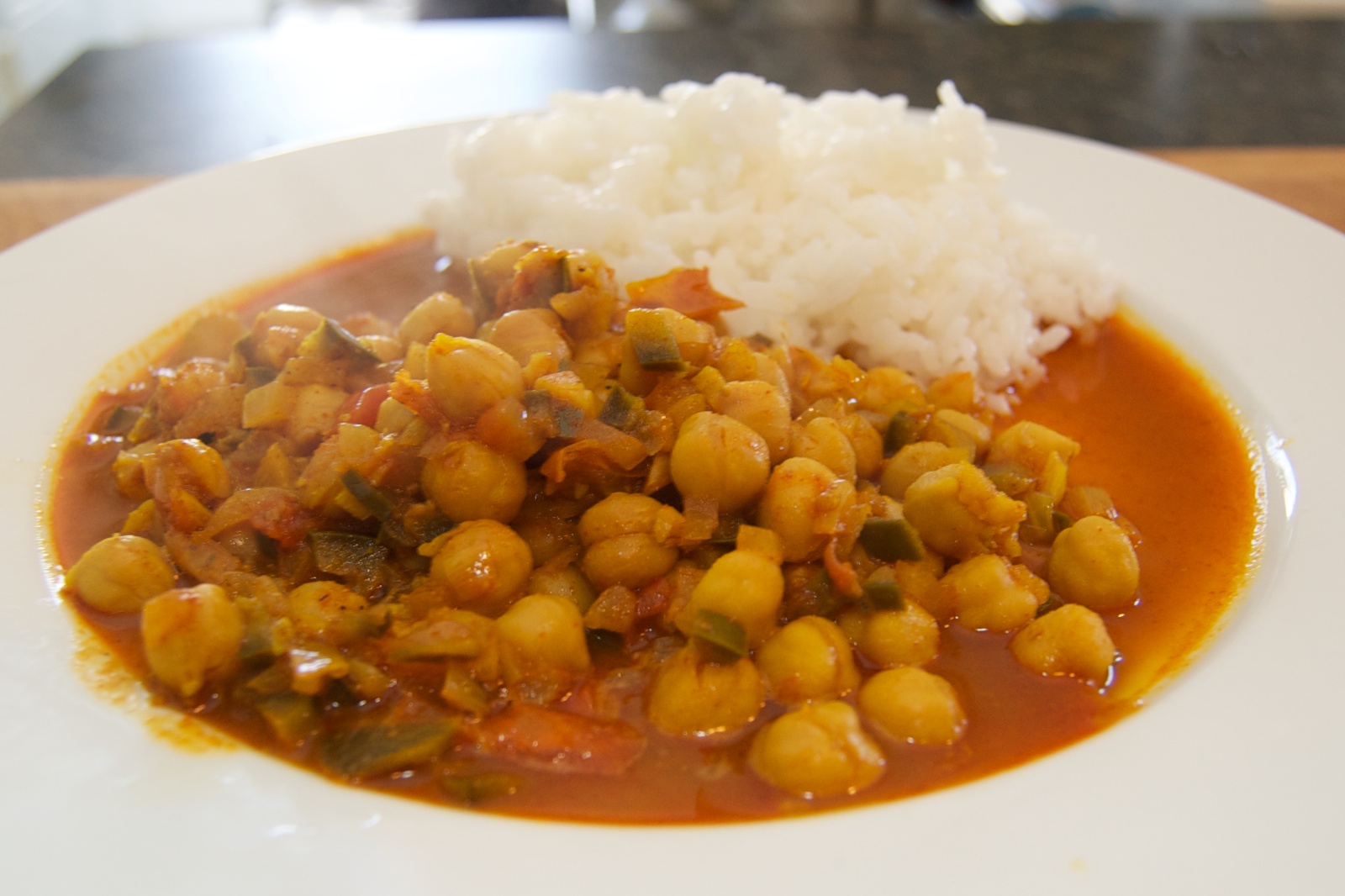 Snack: Rice ball
Dinner: Tonkatsu , rice and sautéed cabbage. And 2 glasses of Arca Nova Vinho Verde.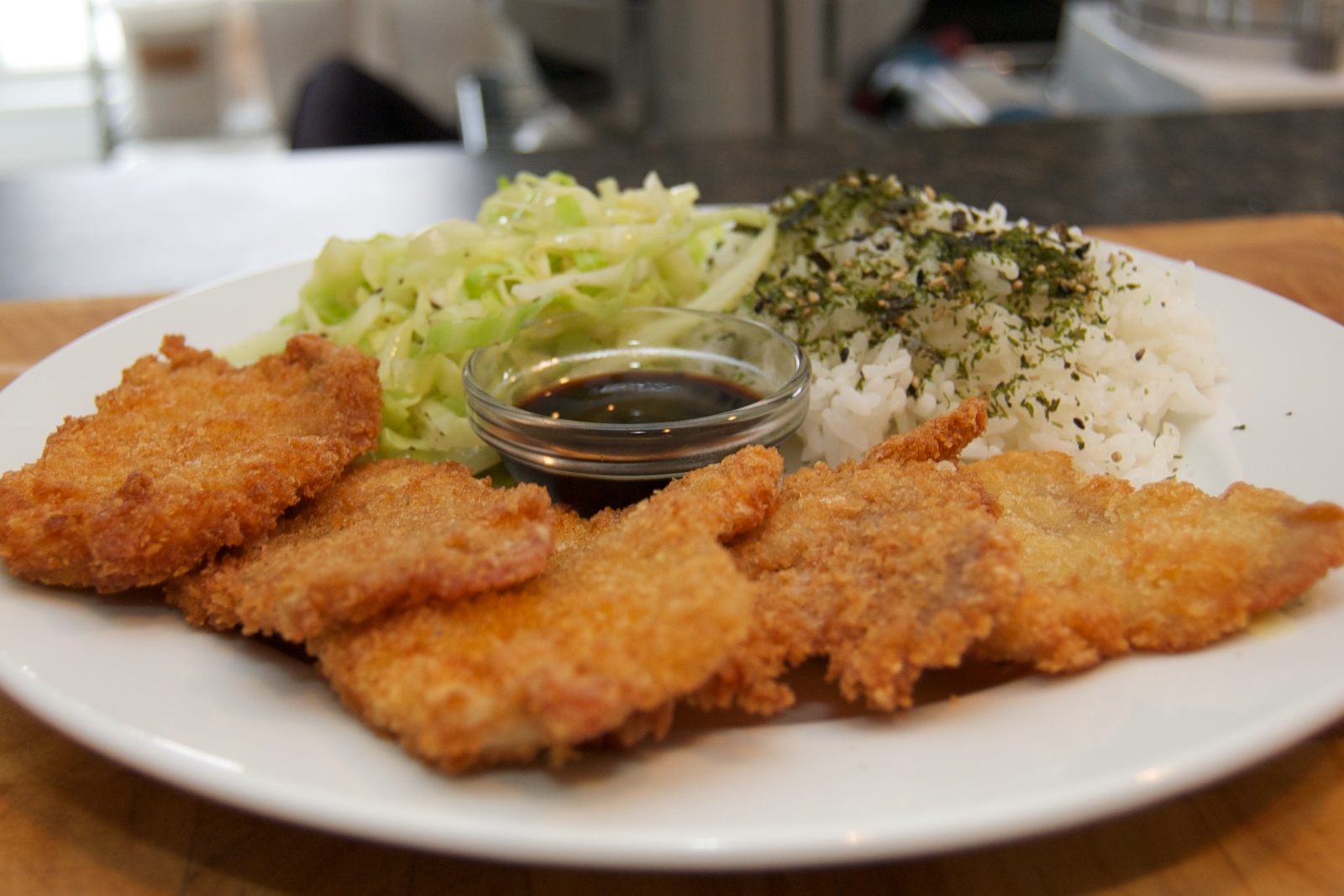 Dessert: 1 square of Lake Champlain dark chocolate raspberry truffle.
Snack: 0.5 oz. Madhouse Munchies mesquite barbecue potato chips.
Weight at beginning of the day: 110.6 lbs. Weight at the beginning of the next day: 110.6 lbs.