What I ate: July 14, 2011
Breakfast: Chorizo, green pepper, jalapeño, onion and egg breakfast burrito . In a Maria and Ricardo's multi-grain organic tortilla (100 % whole grains).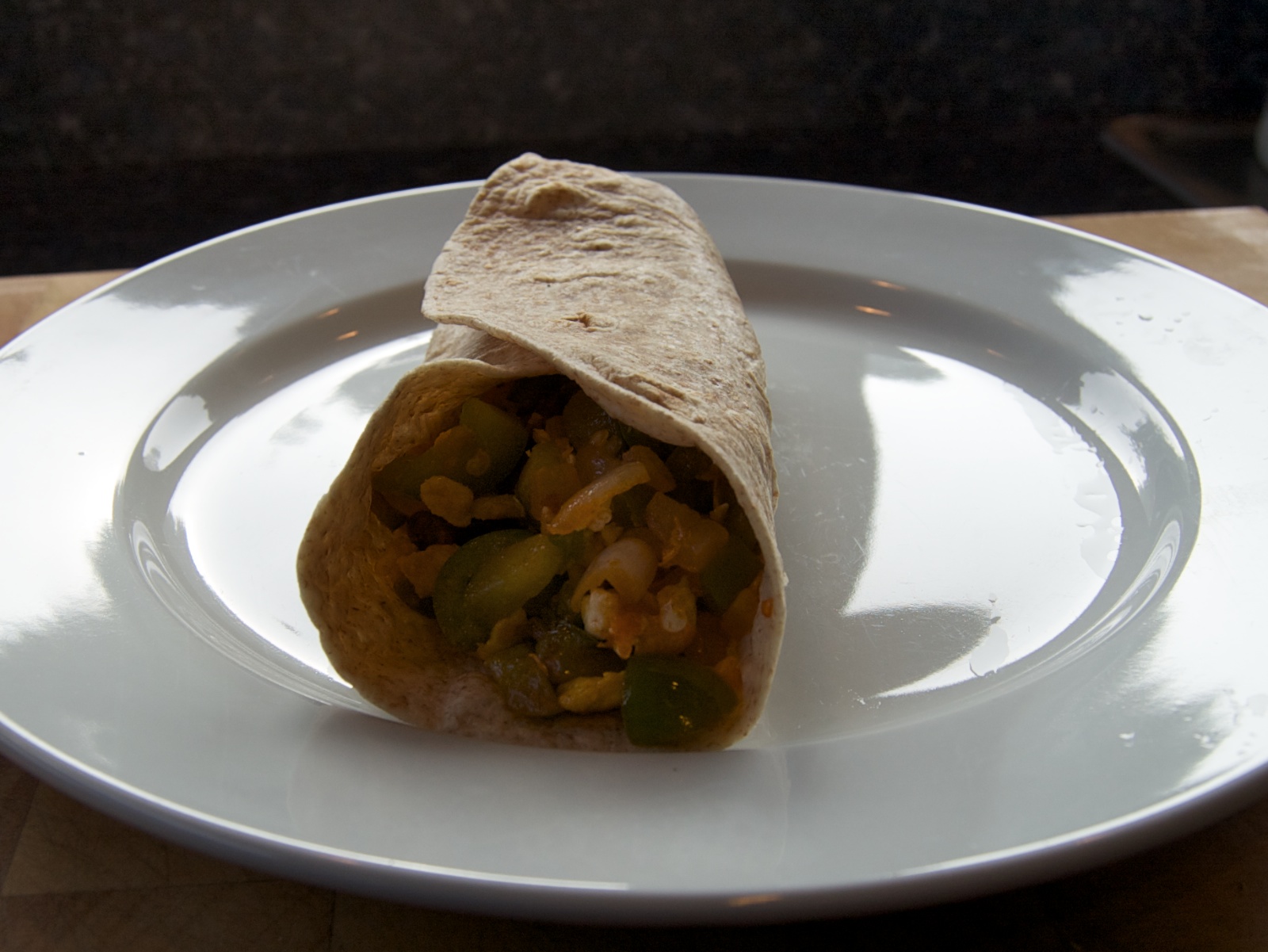 Lunch: Roast beef sandwich. 3.0 oz. homemade eye round roast beef, lettuce, mayo and horseradish on one slice of Barowski's wheat bread cut in half. And Kettle Chips barbecue potato chips.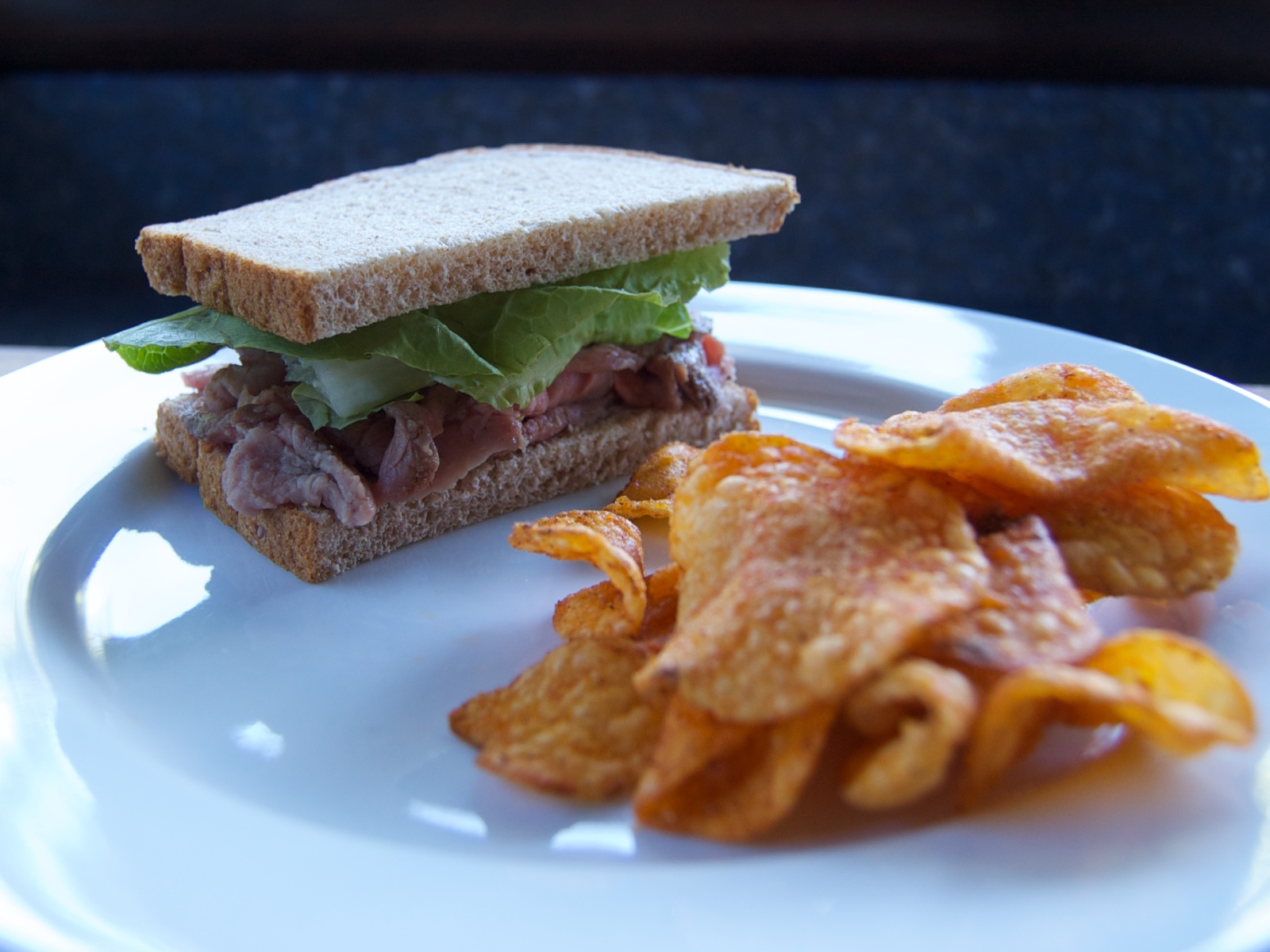 Snack: Dinner prep snack. Radish crostini. Thin slices of baguette, butter, thinly sliced radish and salt cooked under the broiler until the bread is just toasted.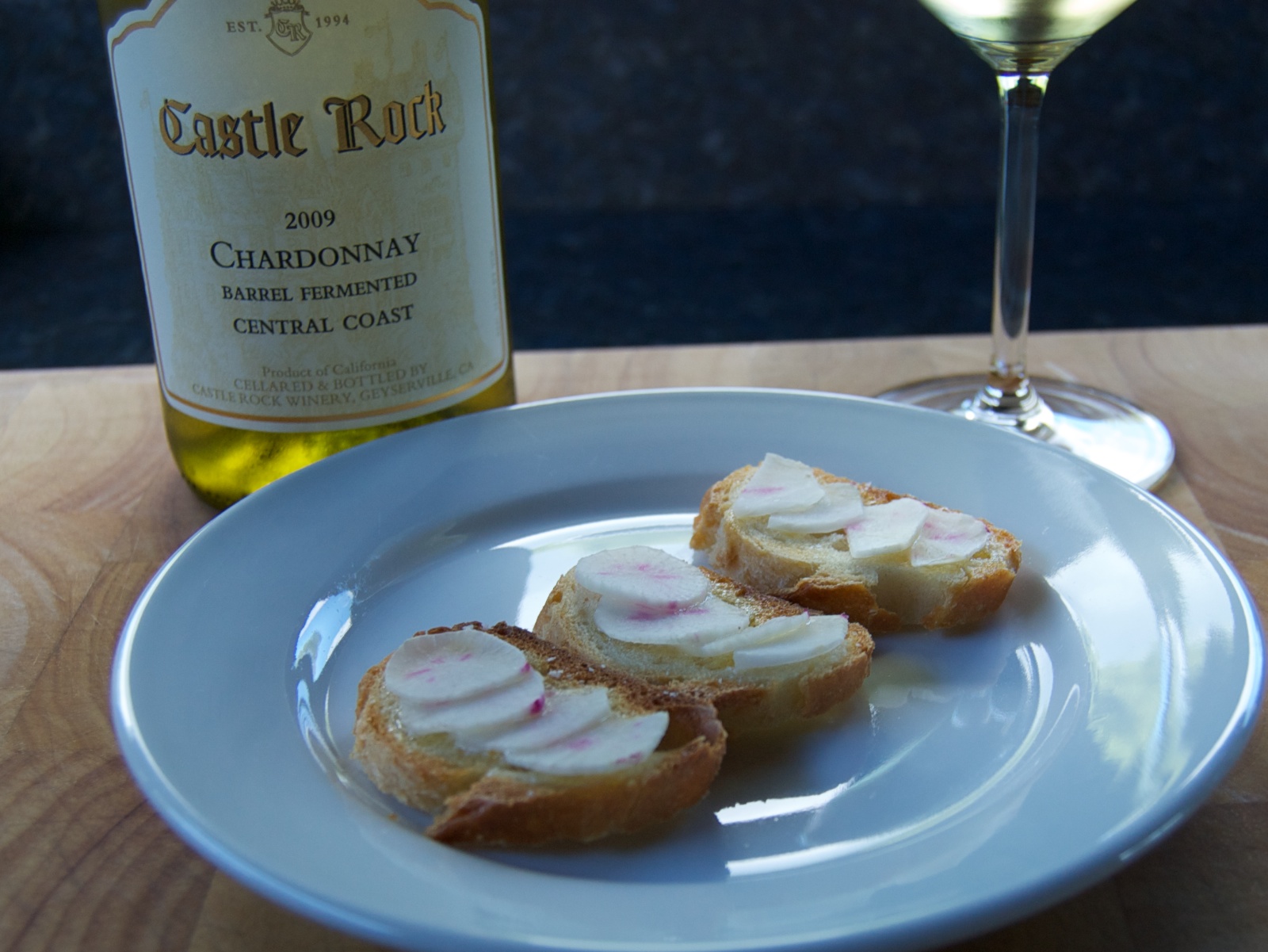 Dinner: Shrimp scampi with spinach . And a few small slices of baguette.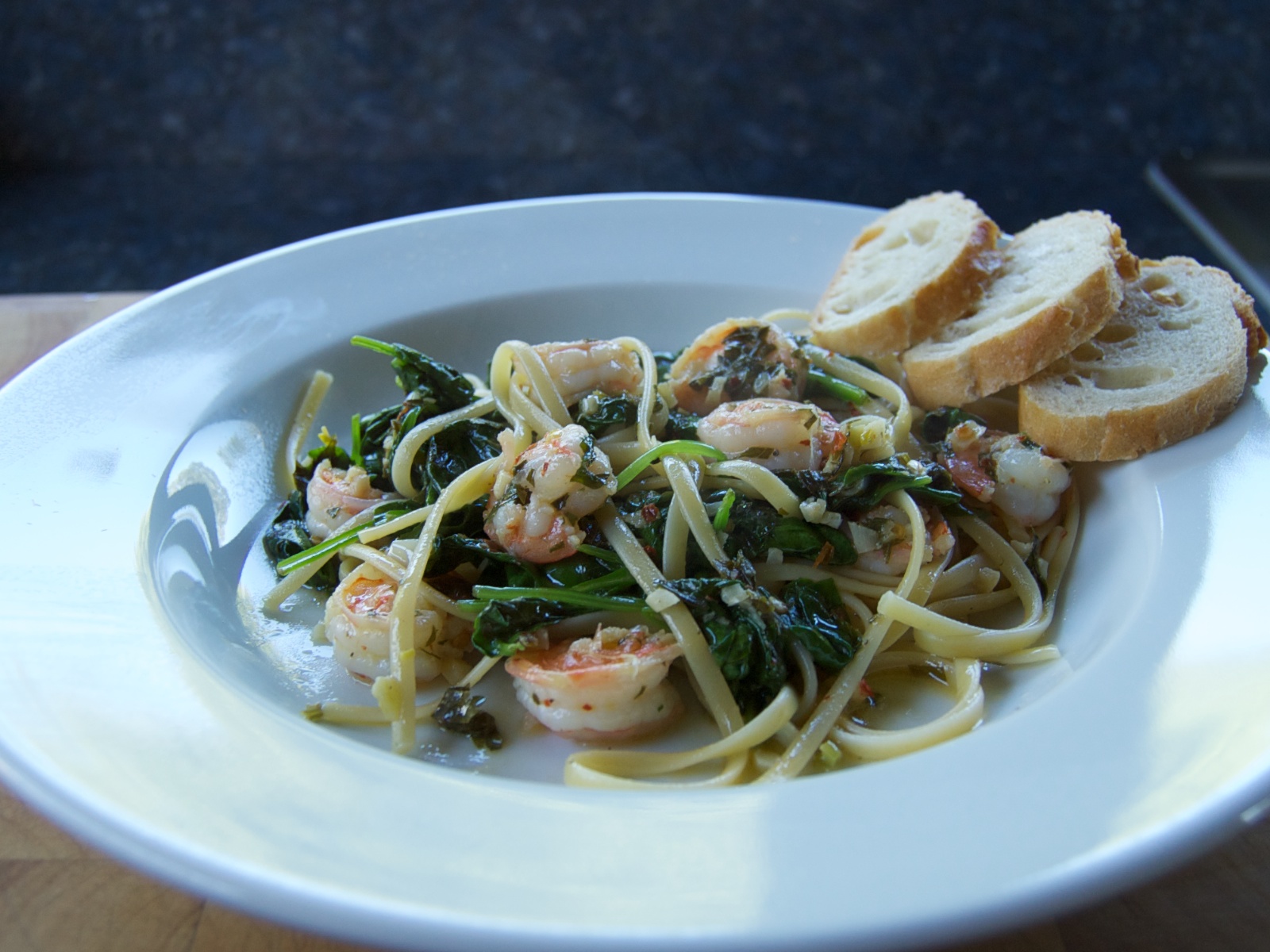 And two glasses of Castle Rock chardonnay.
Weight at beginning of the day: 109.8 lbs. Weight at the beginning of the next day: 109.0 lbs.