What I ate: July 6, 2011
Breakfast: 1 egg, scrambed, 1/2 slice of Barowski's wheat bread toast with Earth Balance spread and 3 slices of bacon.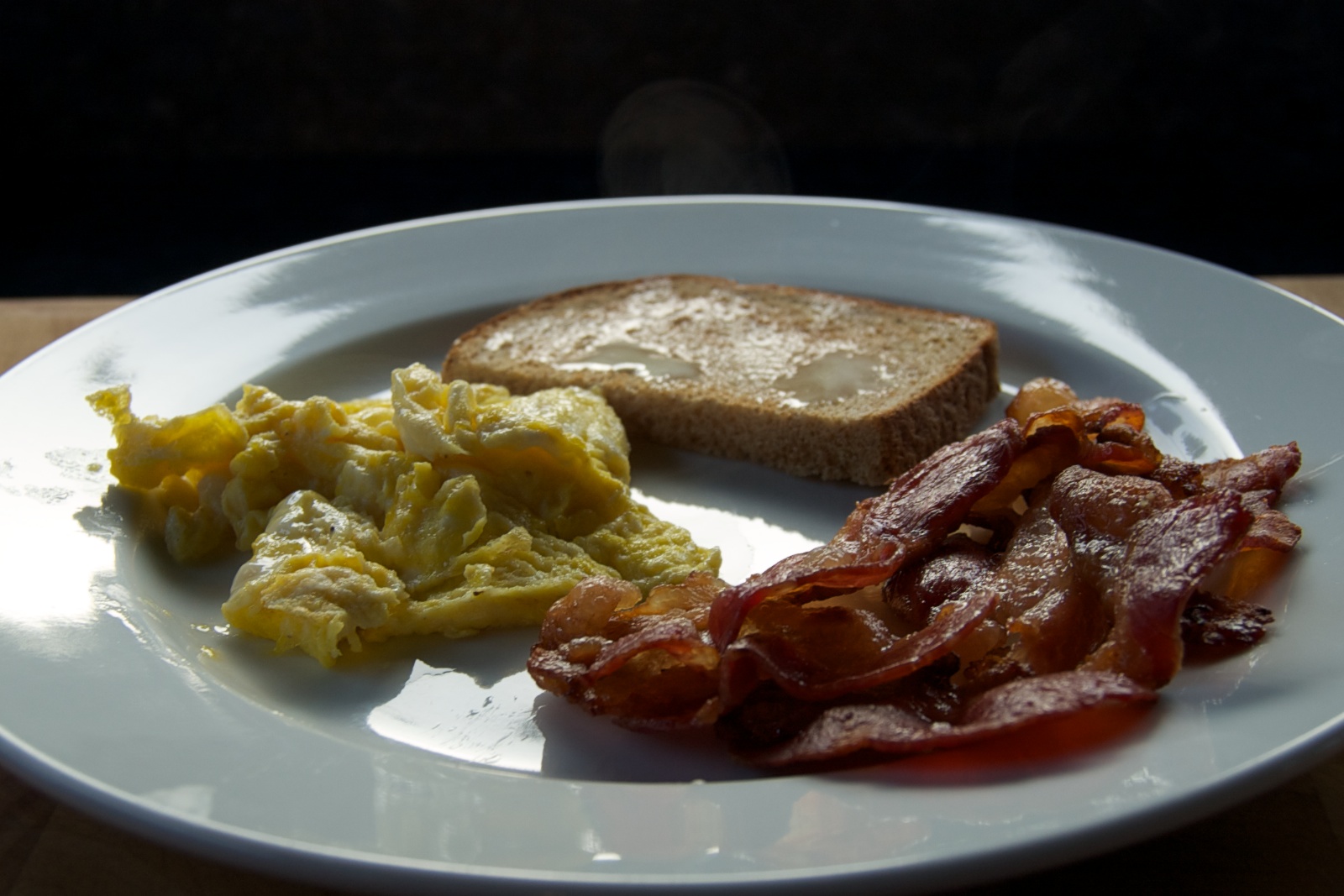 I baked a batch of jalapeño skillet cornbread so I can have a slice with my spicy vegetarian chili lunch.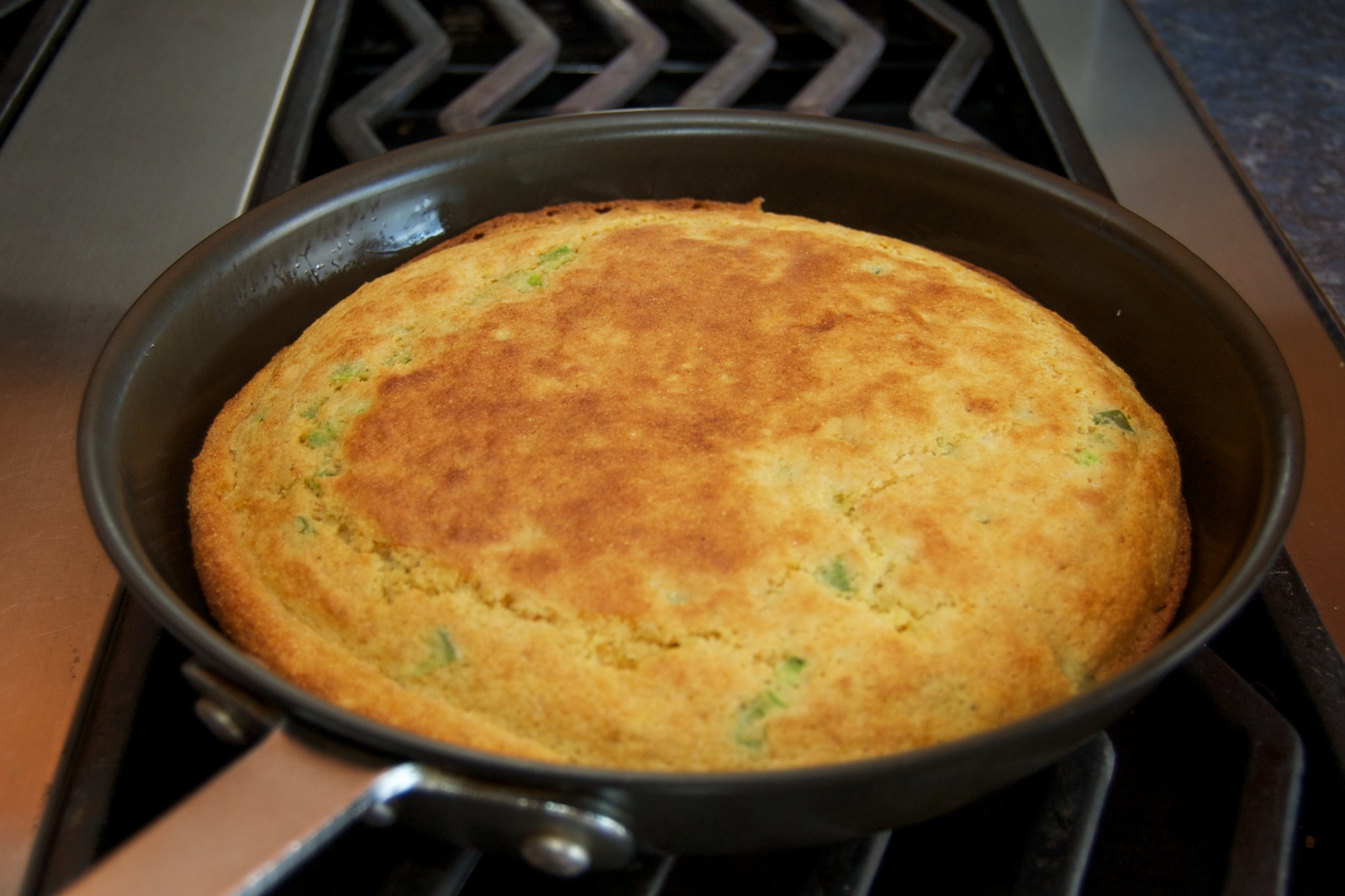 Snack: 0.7 oz. peanuts.
Lunch: Spicy vegetarian chili with jalapeño skillet cornbread .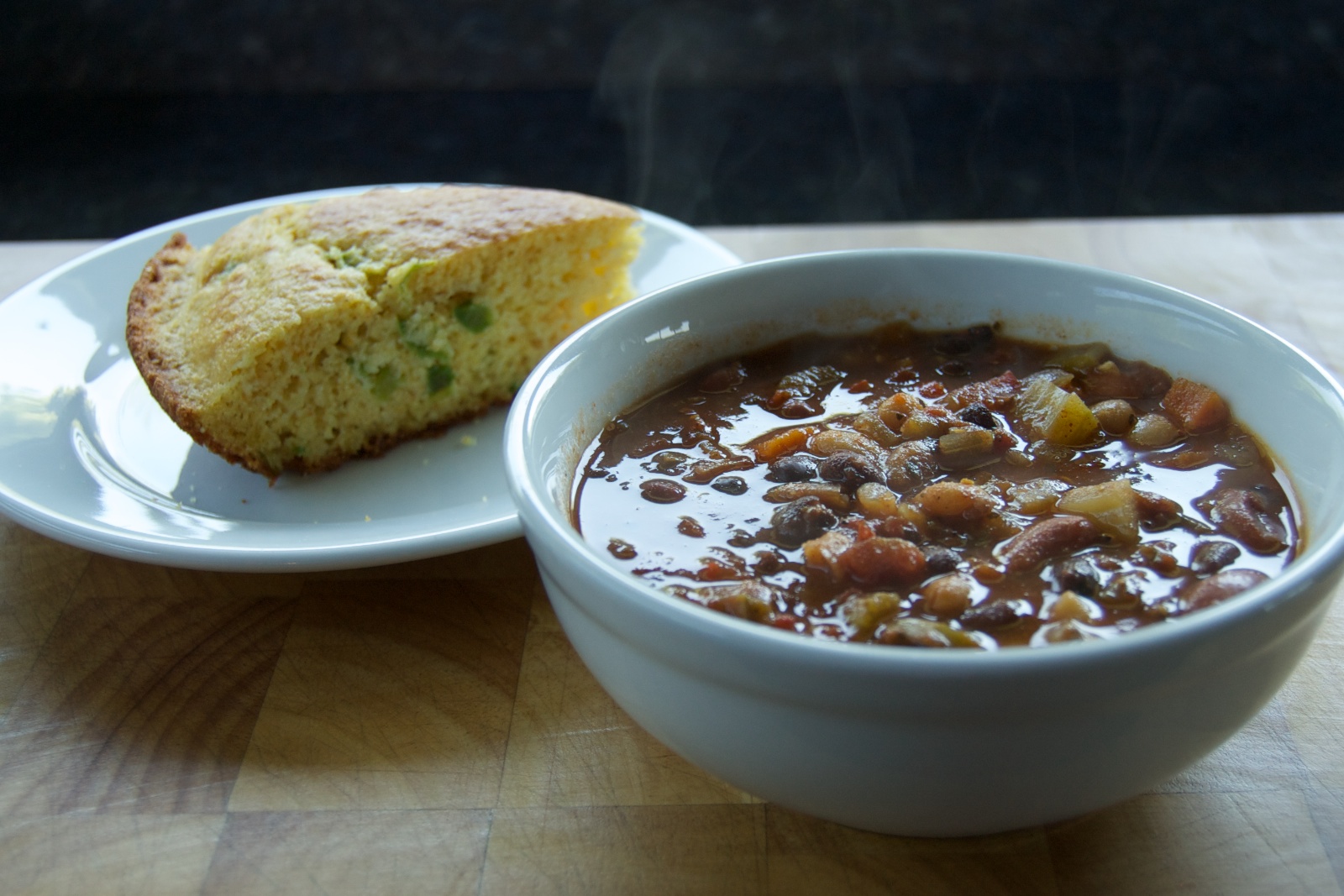 Dinner: Steak, baked potato and broccoli. And 2 glasses of Simonassi Malbec, 2009, Mendoza, Argentina.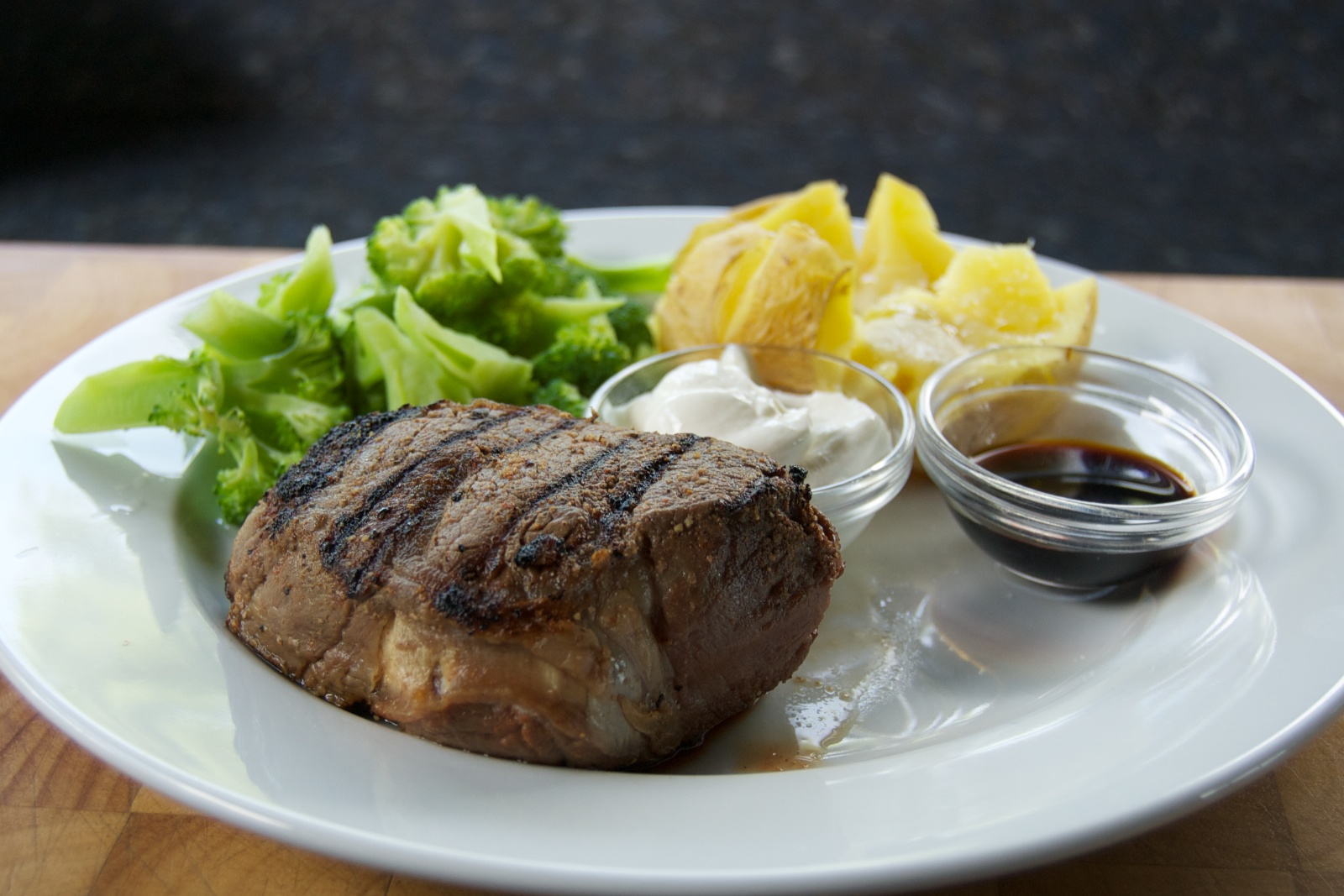 Snack: 1/8 cup air popped popcorn with 1 tbsp. butter. And salt.
Weight at the beginning of the day: 112.2 lbs. Weight at the beginning of the next day: 111.8 lbs.