What I ate: July 8, 2011
Breakfast: Bacon egg and cheese English muffin sandwich. With 3 slices of bacon, and organic egg and Barowski's wheat English muffin.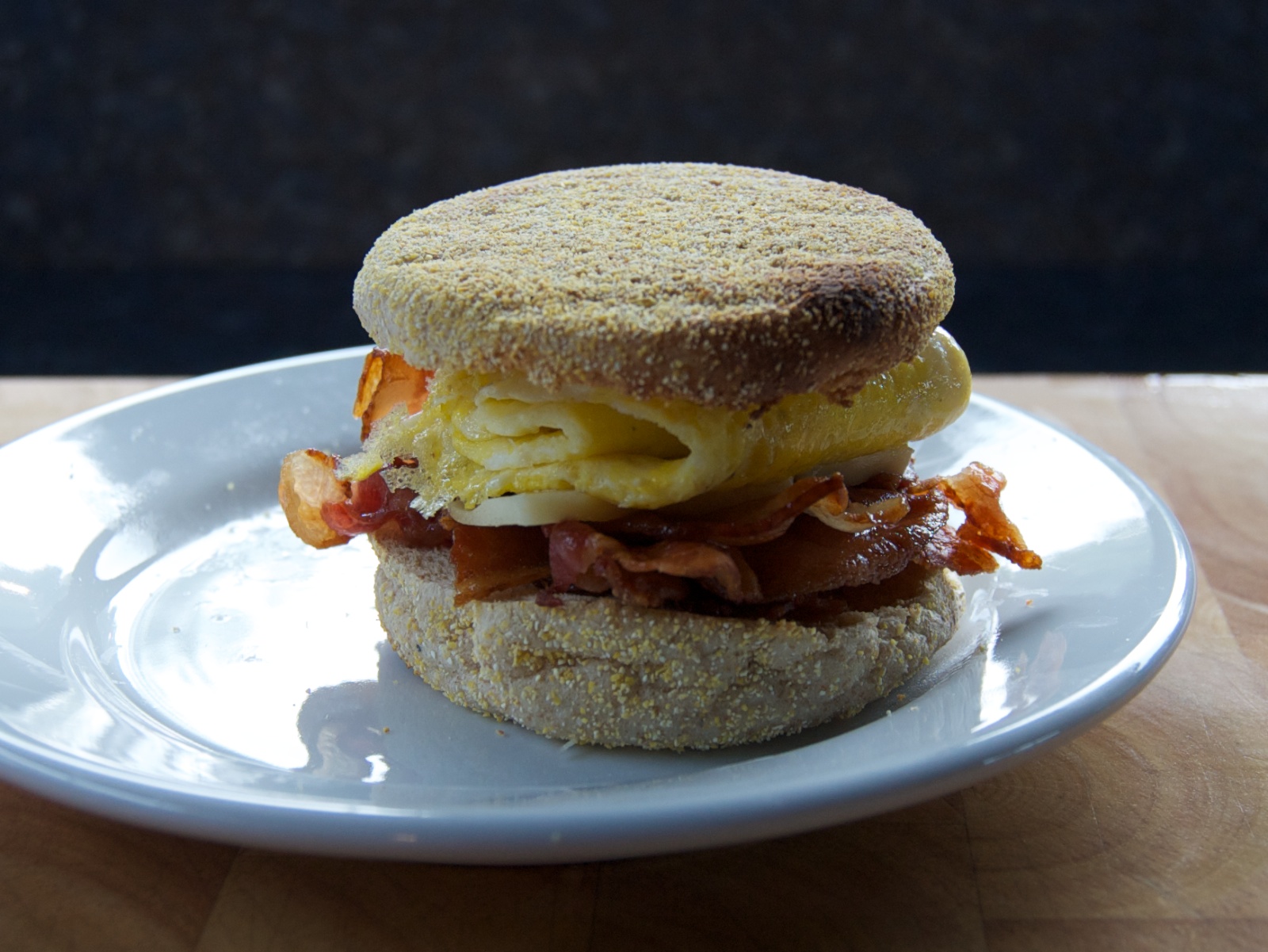 It was refreshingly cool this morning so I got some baking done.
A batch of whole wheat bagels .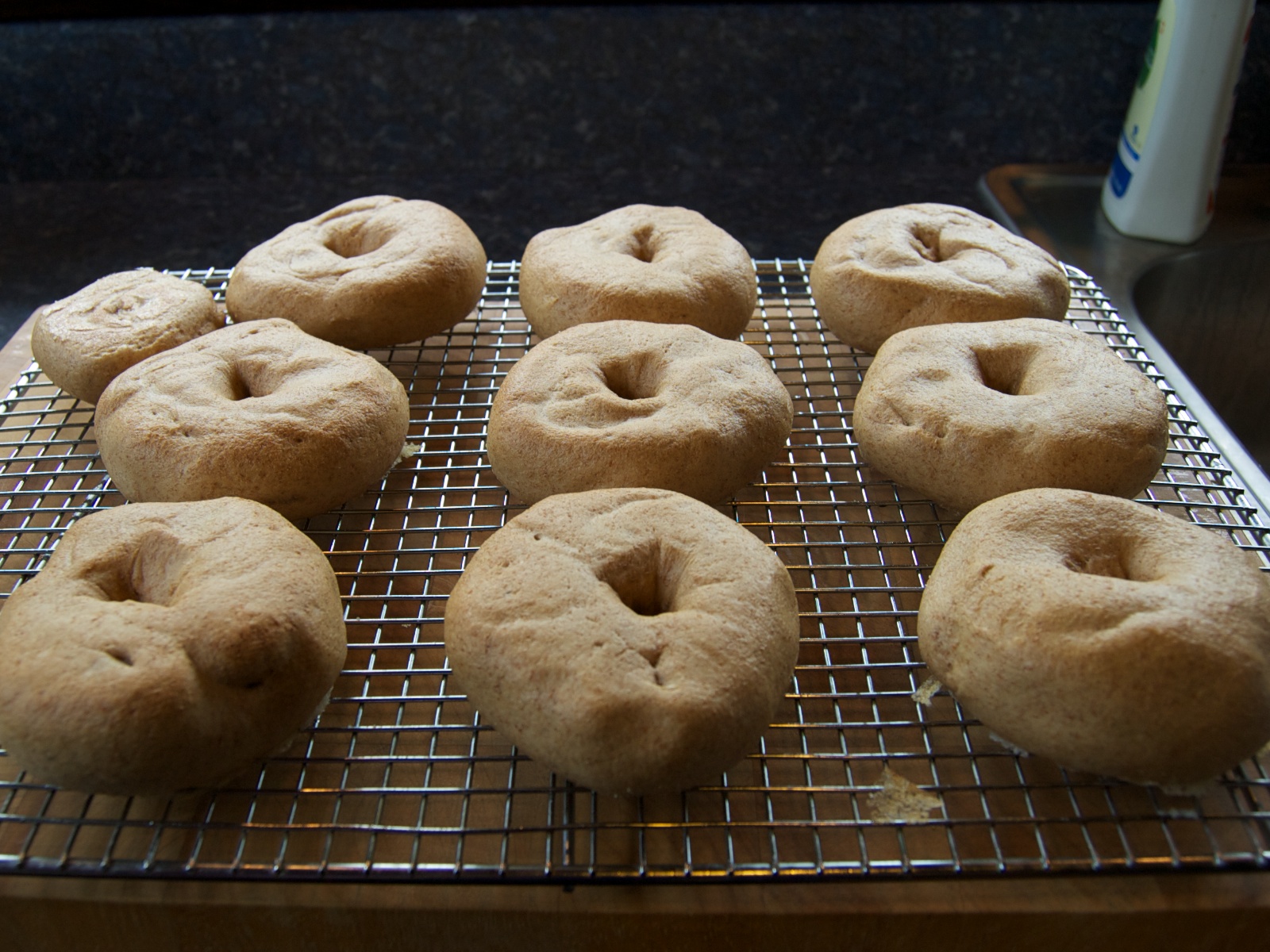 A loaf of whole grain anadama bread - a new recipe!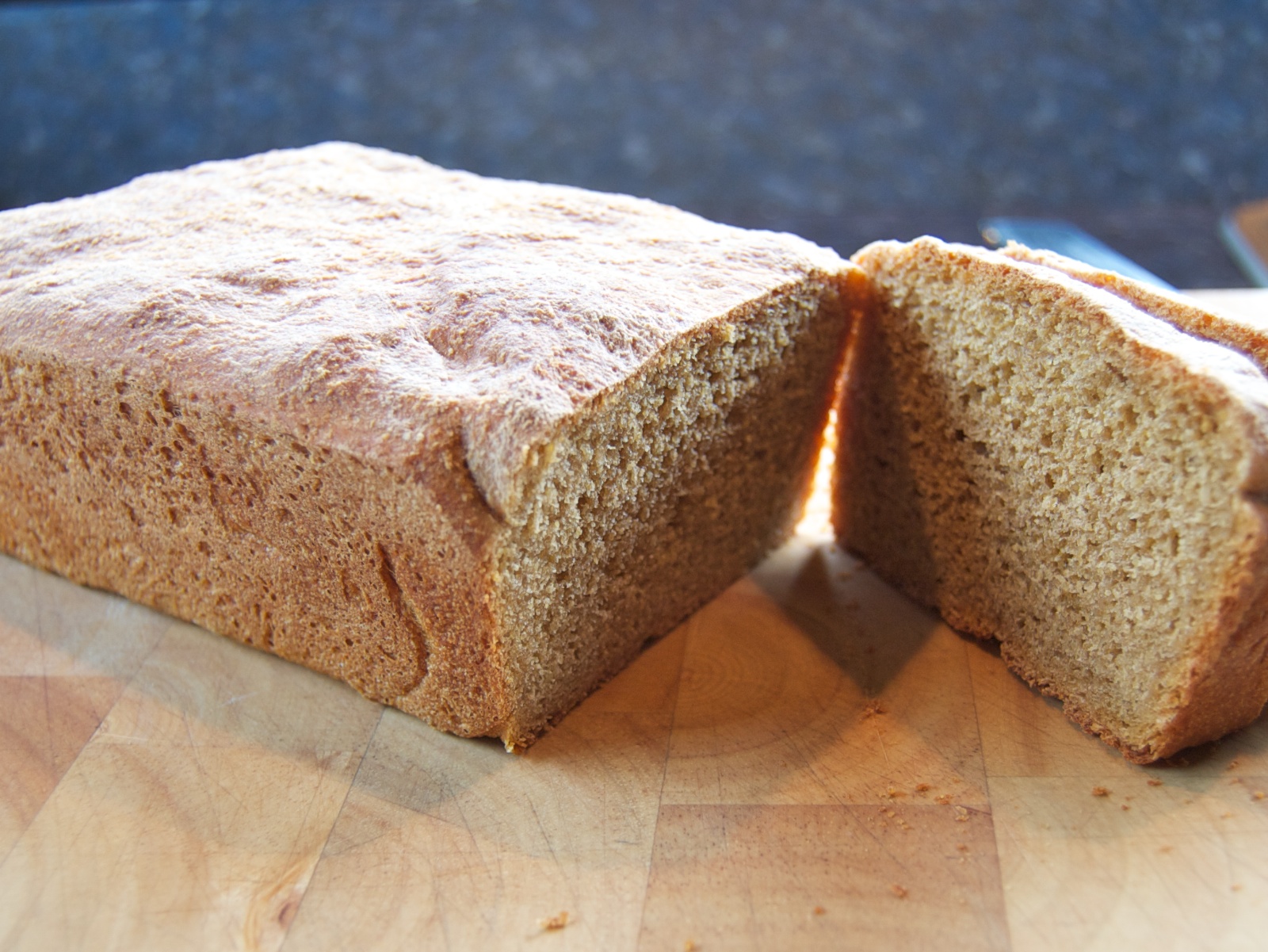 And a batch of pizza dough . And pizza sauce, too.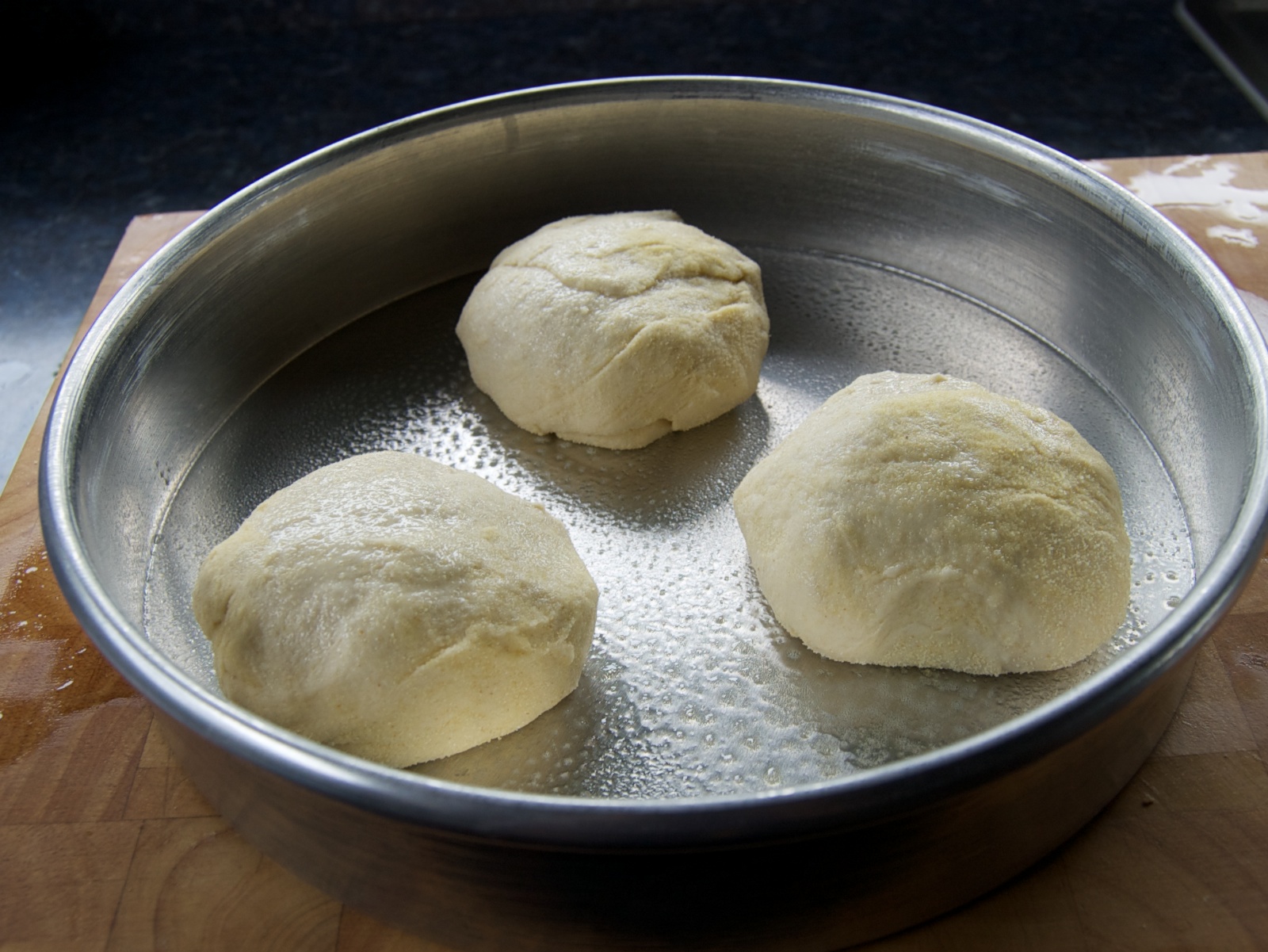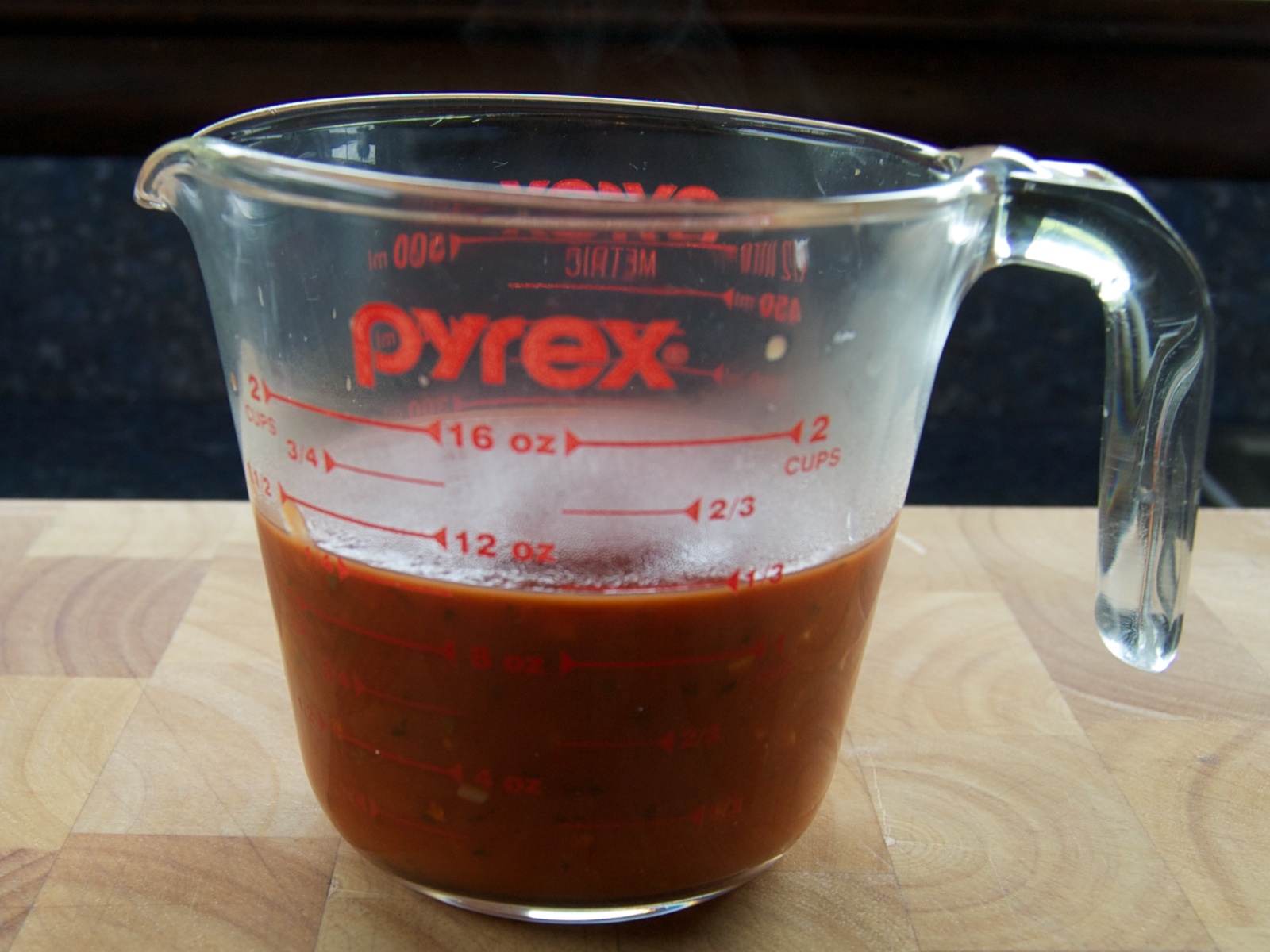 Lunch: Spicy sesame beef with snow peas . And rice.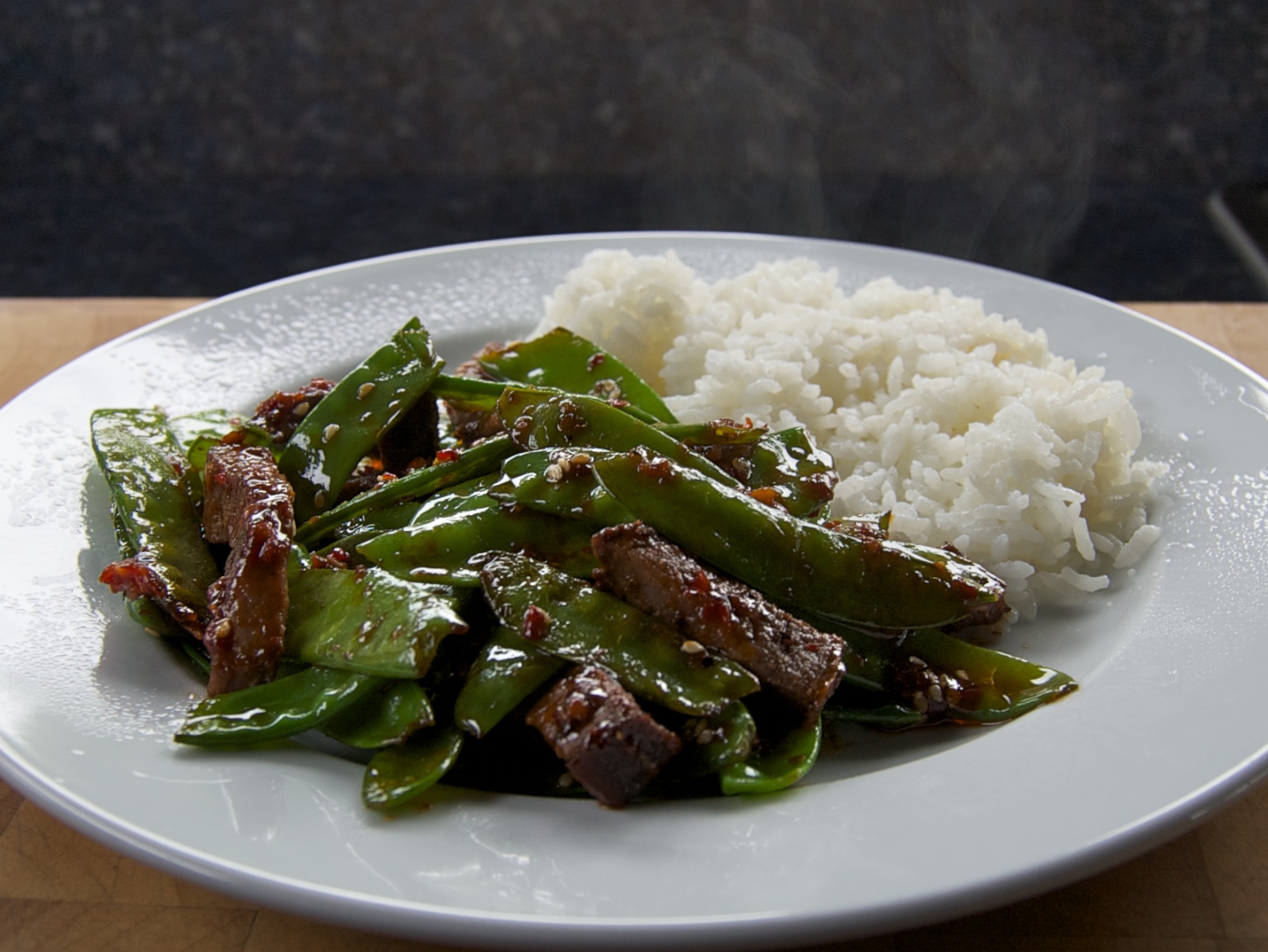 Snack: 0.7 oz. peanuts.
Dinner: Homemade grilled chicken, Italian sausage, mushroom, green pepper and onion pizza. Homemade crust and sauce, too. It was similar to my pan pizza , except flat. And I added 2.8 oz. of grilled chicken.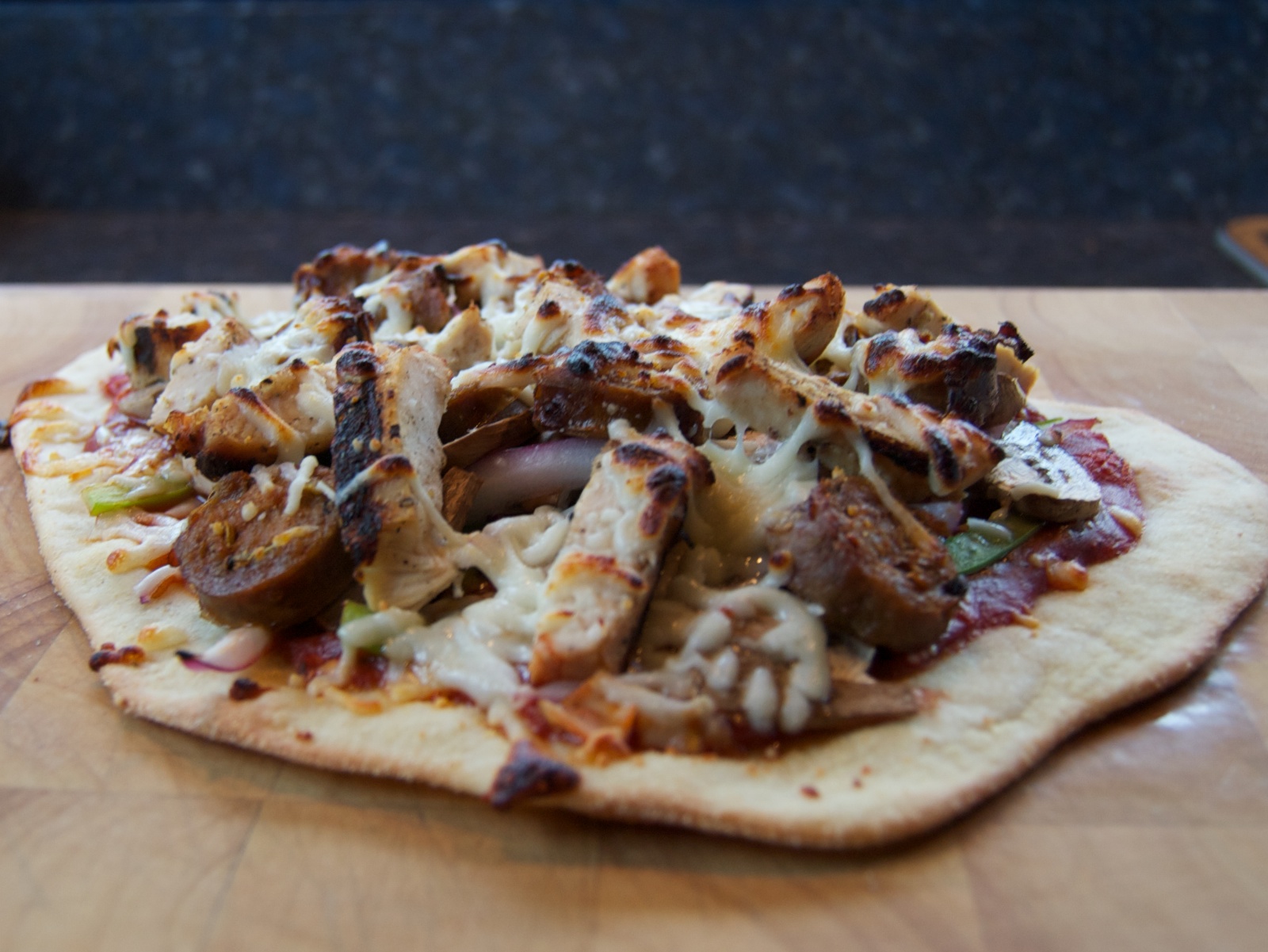 And 2 glasses of Cholila Ranch malbec.
Weight at beginning of the day: 110.6 lbs. Weight at the beginning of the next day: 109.0 lbs.