What I ate: August 10, 2011
Breakfast: Pancakes and bacon . Both previously frozen. With Vermont maple syrup.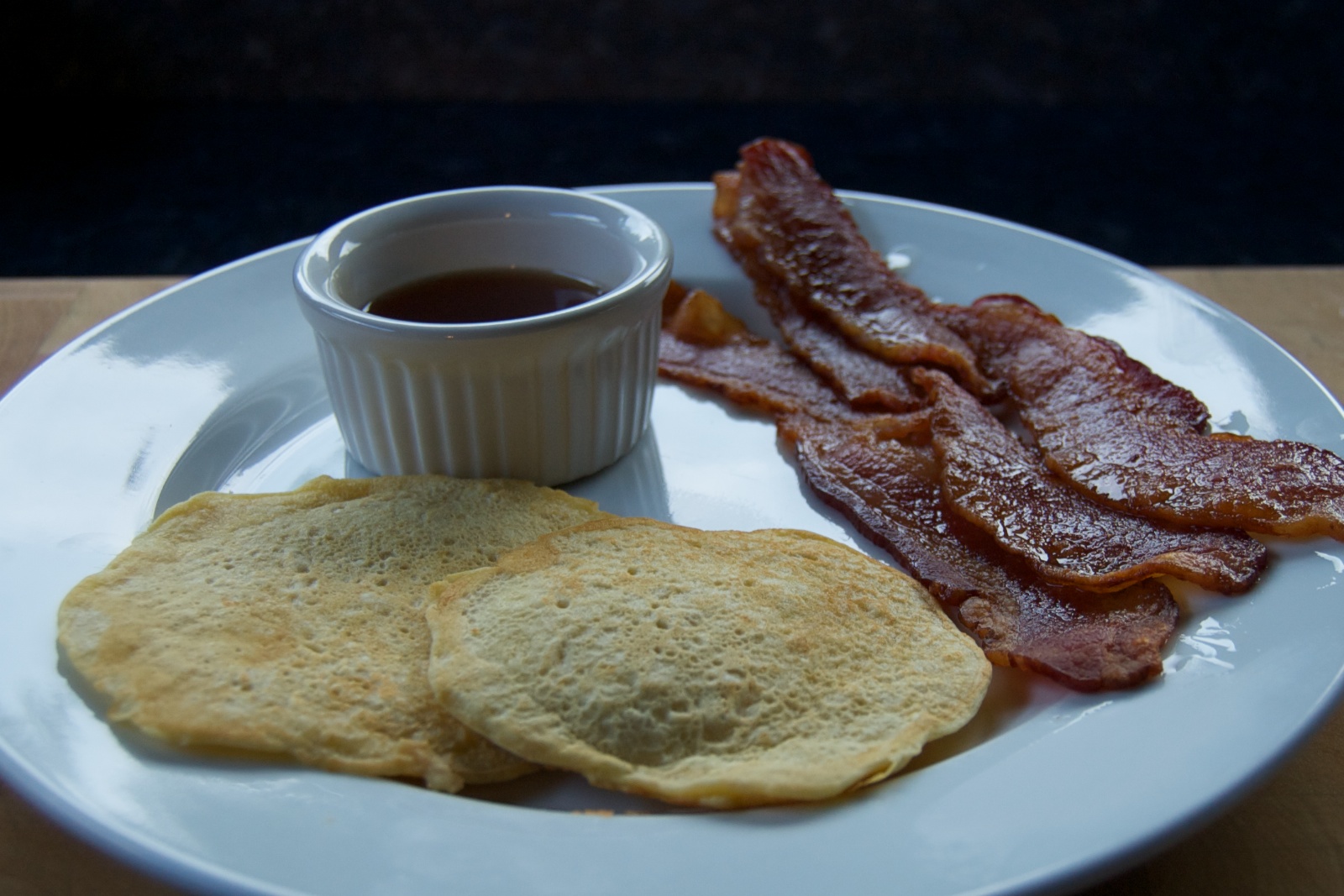 A Spicy V8.
Lunch: Sausage and green pepper stir-fry with rice.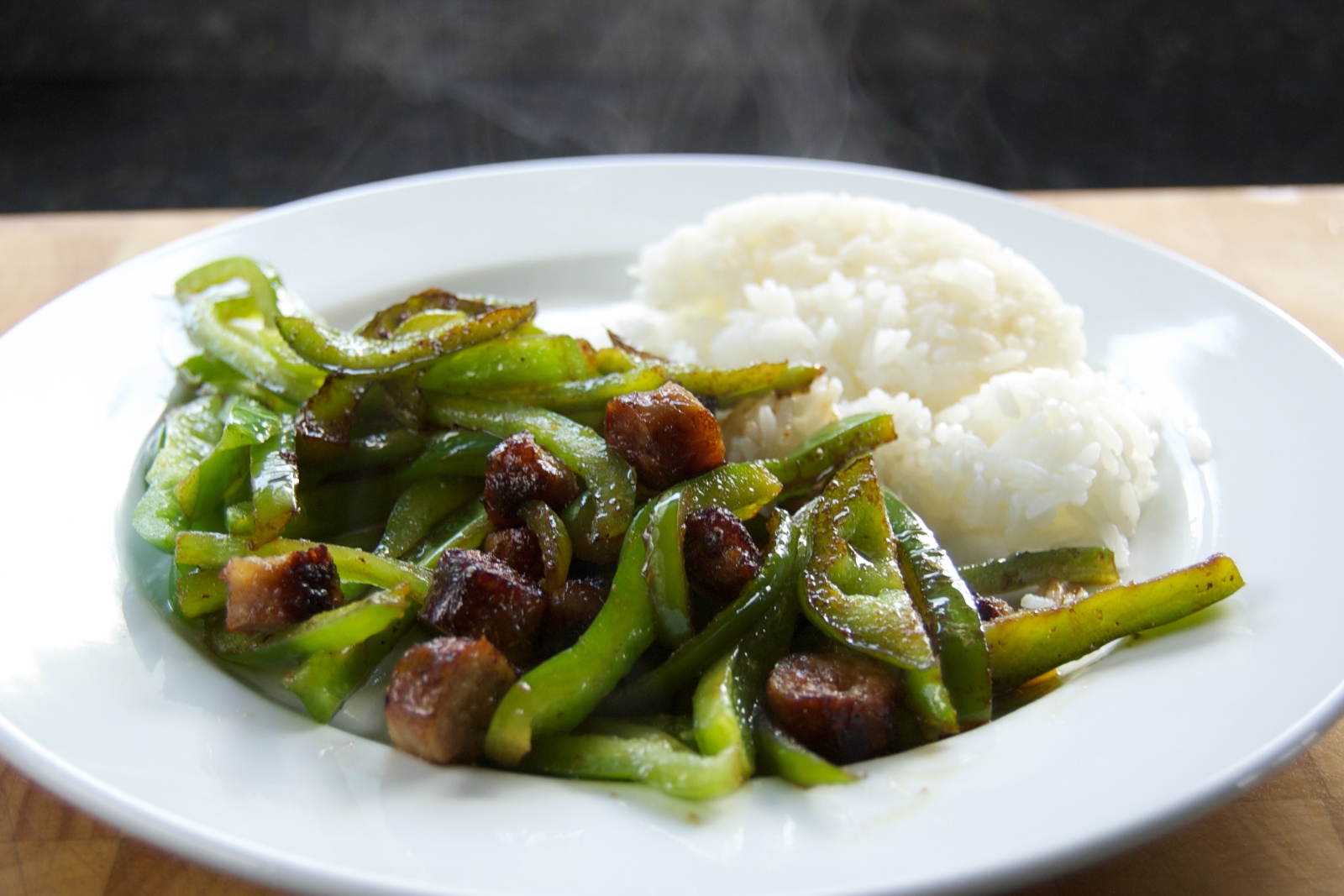 Dinner: Homemade Fried chicken fingers, boneless Buffalo 'wings' and seasoned French fries. And a Sierra Nevada pale ale.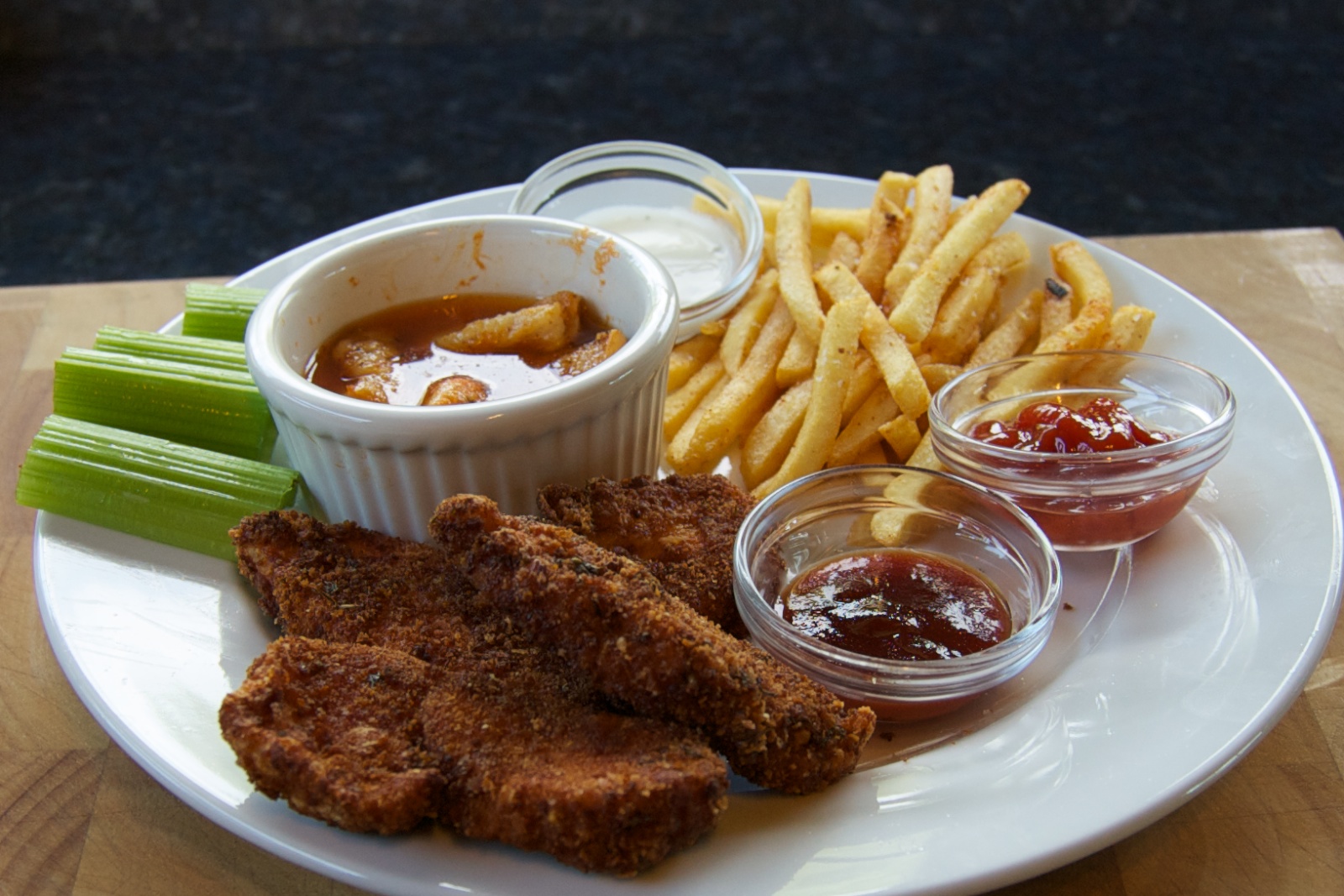 I have installed the special outlet necessary to use the serious deep fryer. Still, I've found for small deep frying jobs like today's dinner it's much easier to just use my induction hot plate and a quart of oil in a pot. I've taken to setting it on an inverted sheet pan on the stove for maximum ventilation from my vent hood and there's barely any fried food smell when I use it now. And unlike the stove underneath it, the induction burner can be set to a specific temperature and it keeps it quite well. And it's probably safer than putting a pot of oil on the gas stove.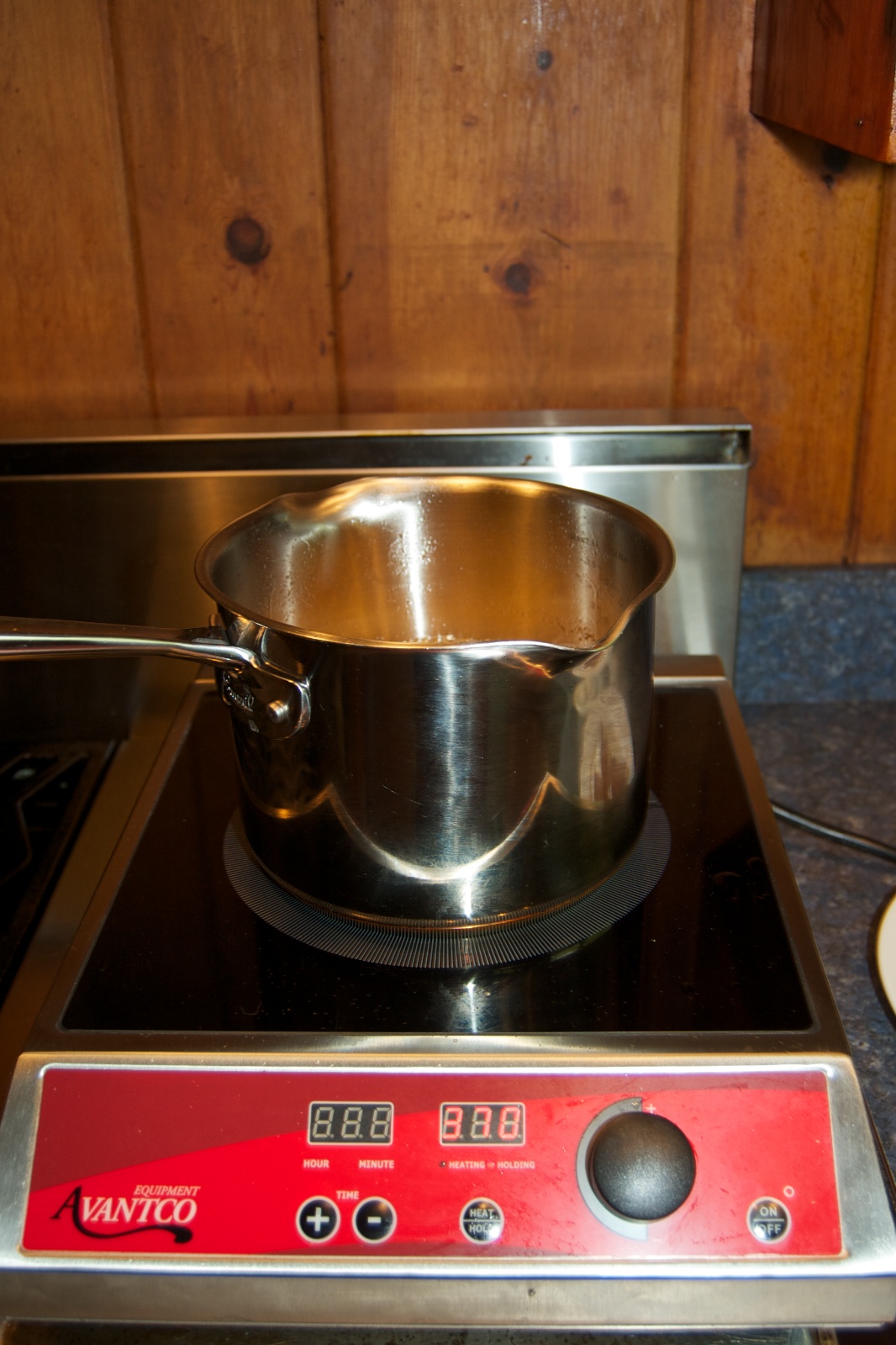 Dessert: 2 strips of Dagoba xocolatl chocolate bar. And 2 glasses of Don Cano malbec.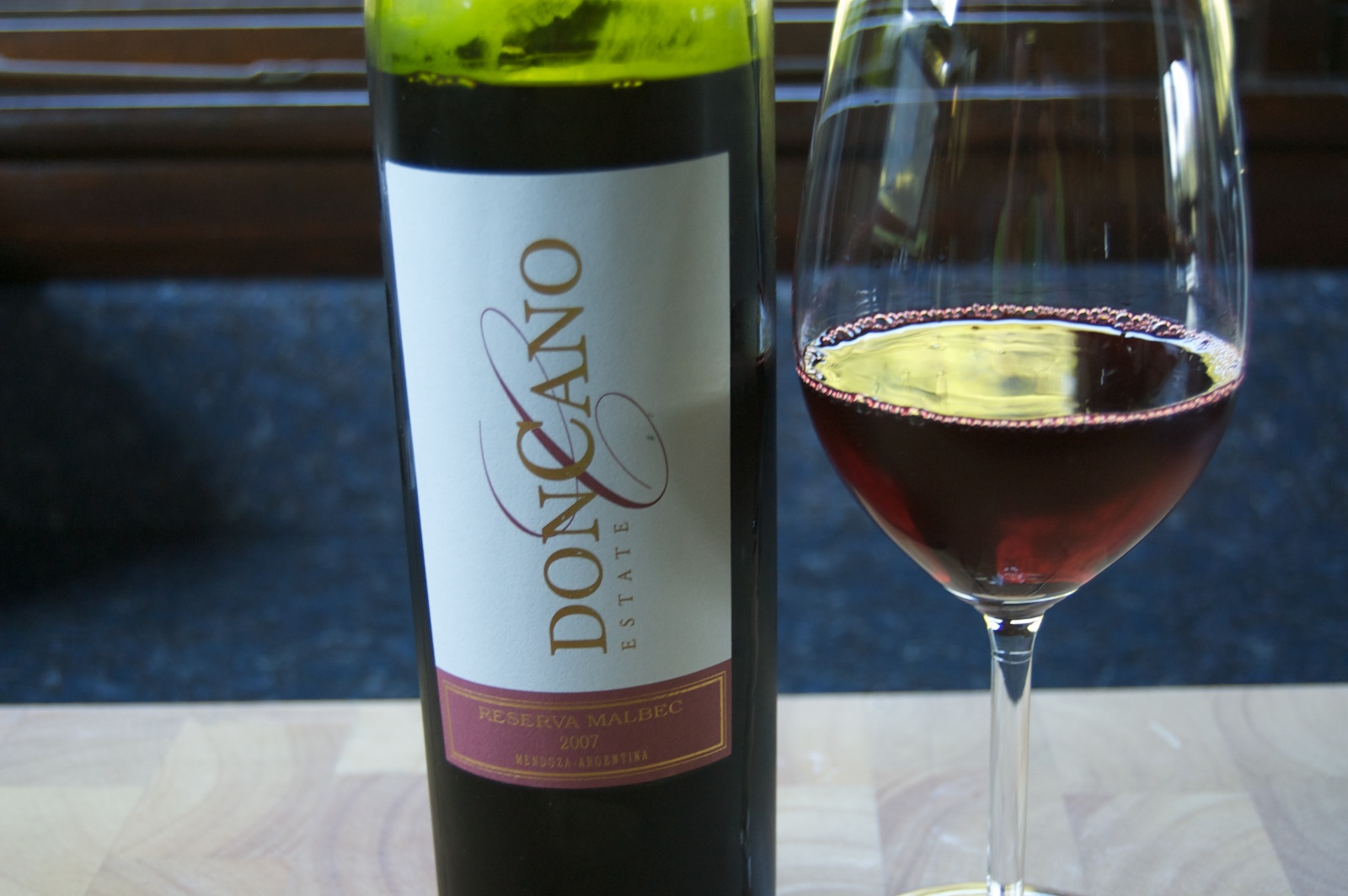 Weight at beginning of the day: 109.2 lbs. Weight at the beginning of the next day: 109.2 lbs.