What I ate: October 11, 2011
Breakfast: Pancakes and bacon . Both previously frozen. With Vermont maple syrup.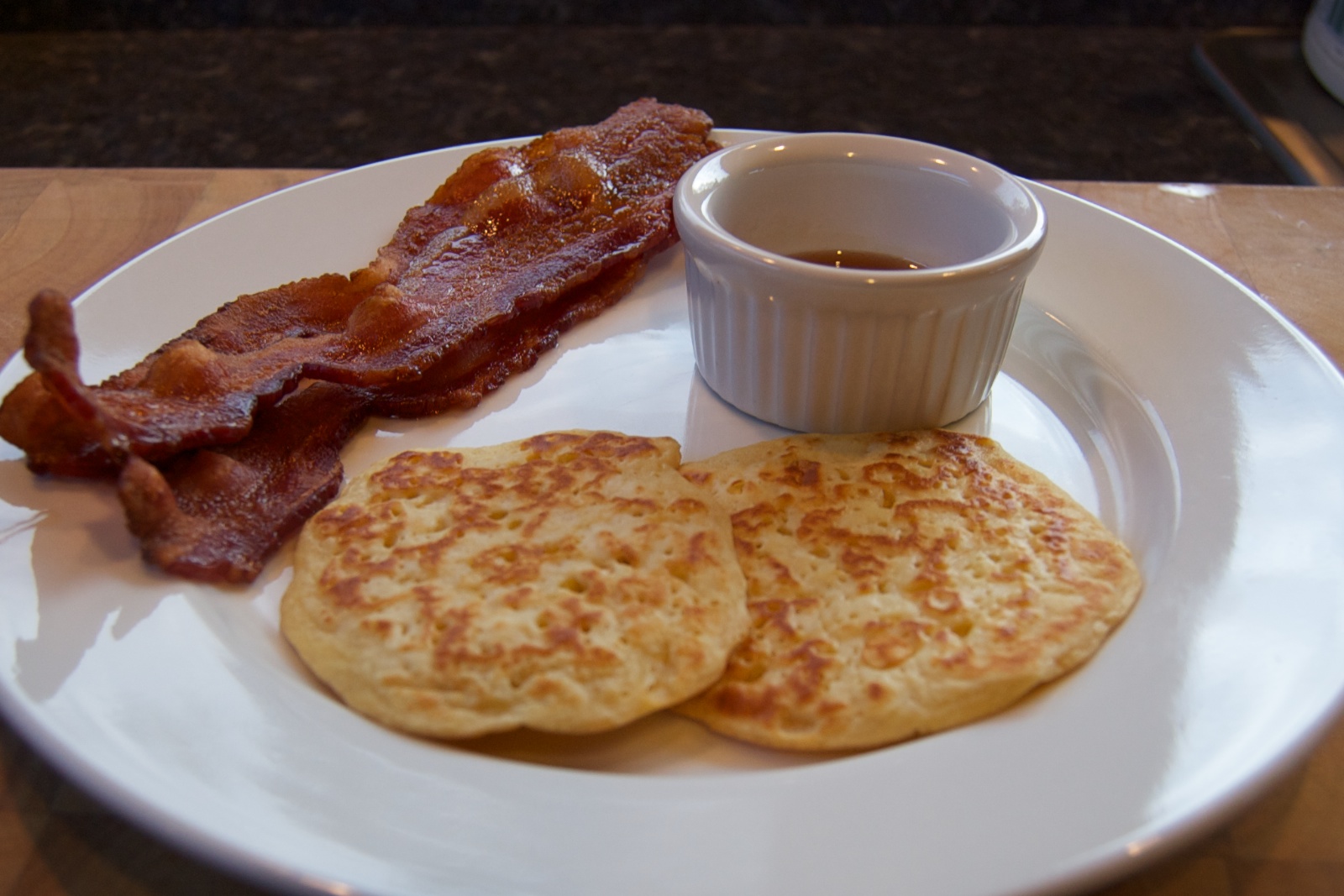 I packaged the pork roast into 3.2 oz. servings for pork stir-fry.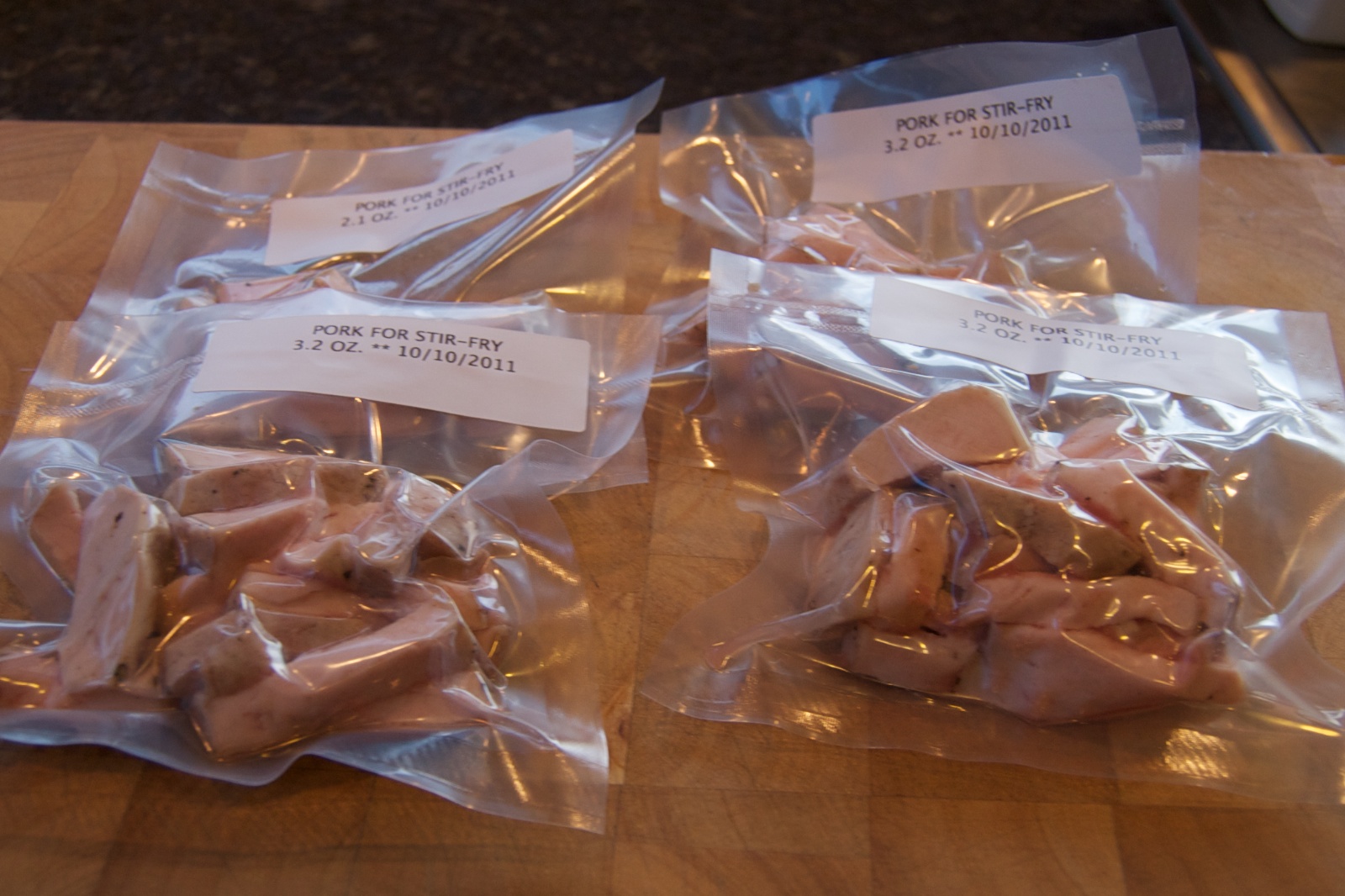 And the roast beef into 1 5.0 oz. serving for roast beef and gravy, 2 3.0 oz. servings for roast beef sandwich and 4 3.2 oz. servings for beef stir-fry. The roast was on sale for $ 7.61, so getting 7 meals out of it is a pretty good deal!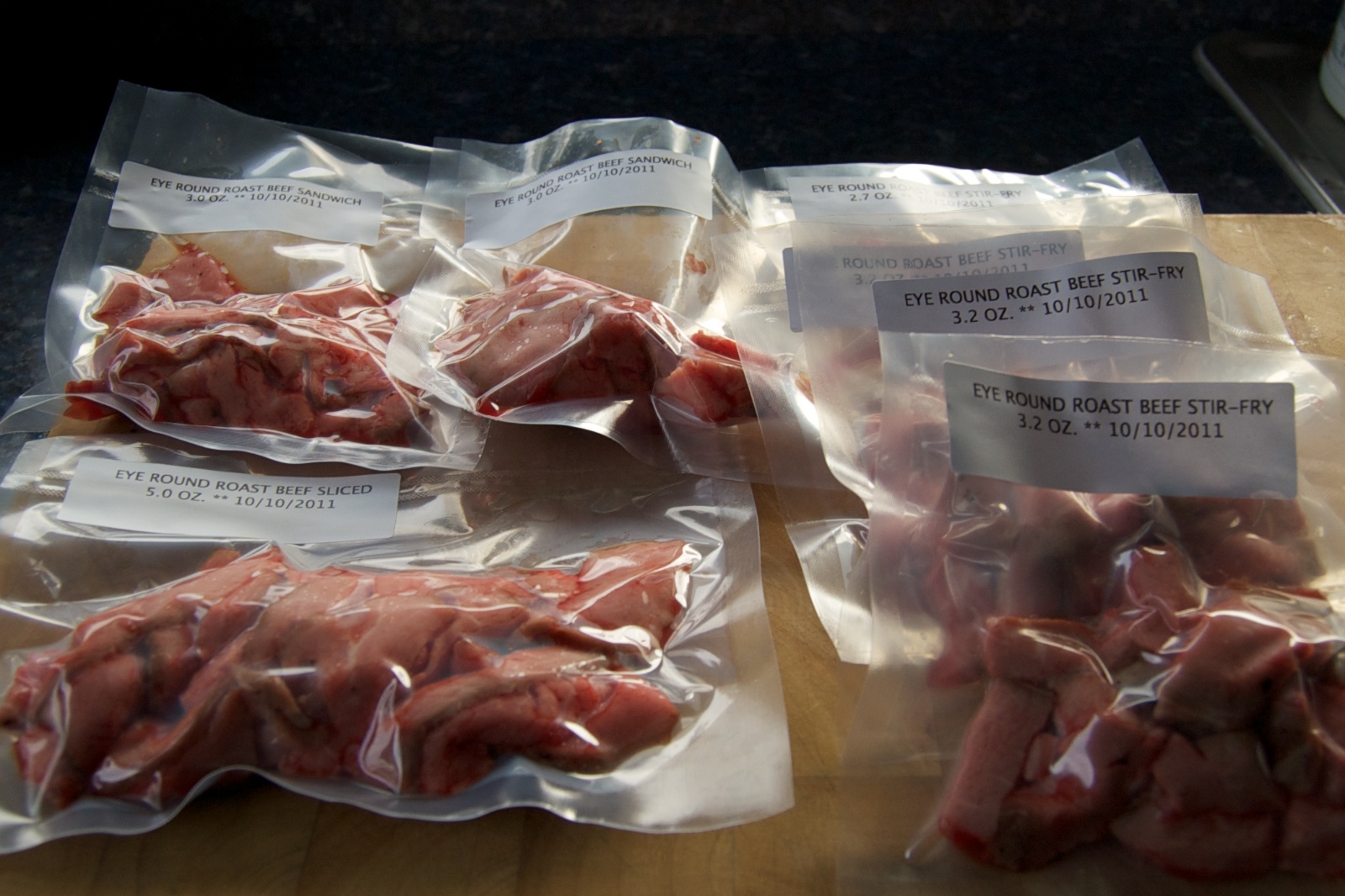 Snack: A Spicy V-8 and 0.7 oz. peanuts.
Lunch: Bacon , lettuce and tomato sandwich on one slice of Barowski's wheat bread, cut in half. With mayo. And Kettle Chips barbecue potato chips.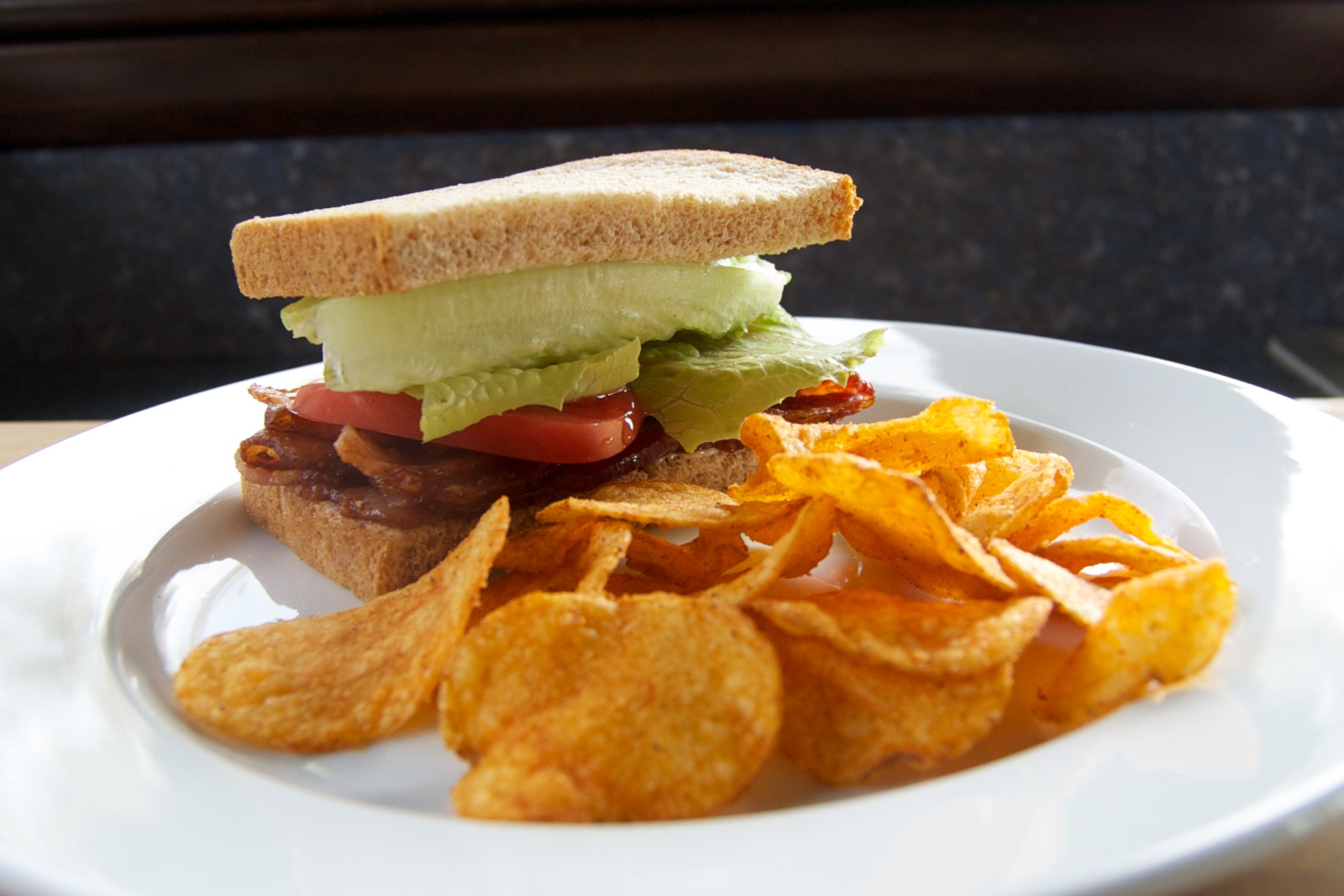 I finished braising the beef short ribs that I started yesterday - 90 minutes in a 350°F oven covered, then 45 more minutes uncovered.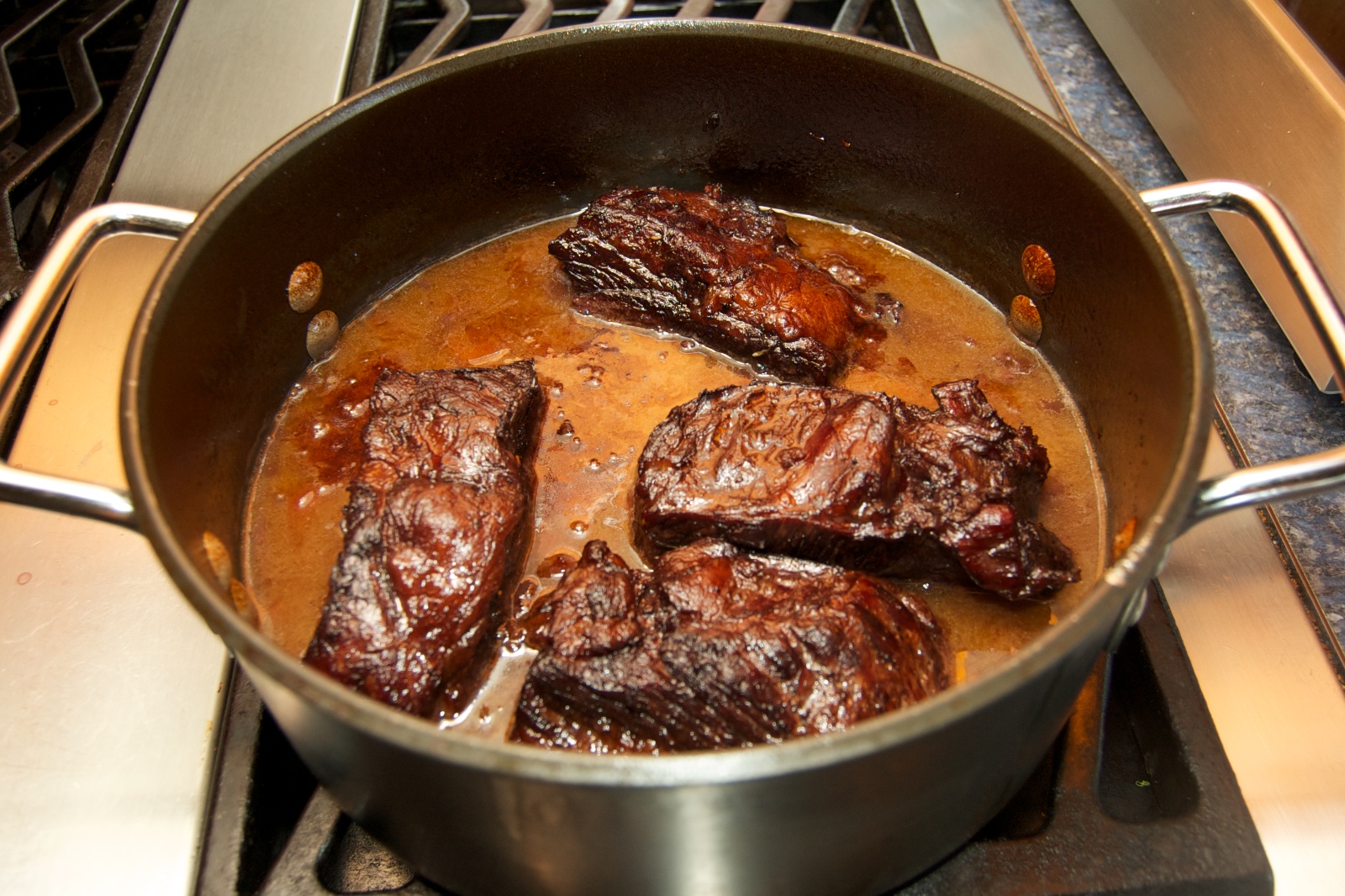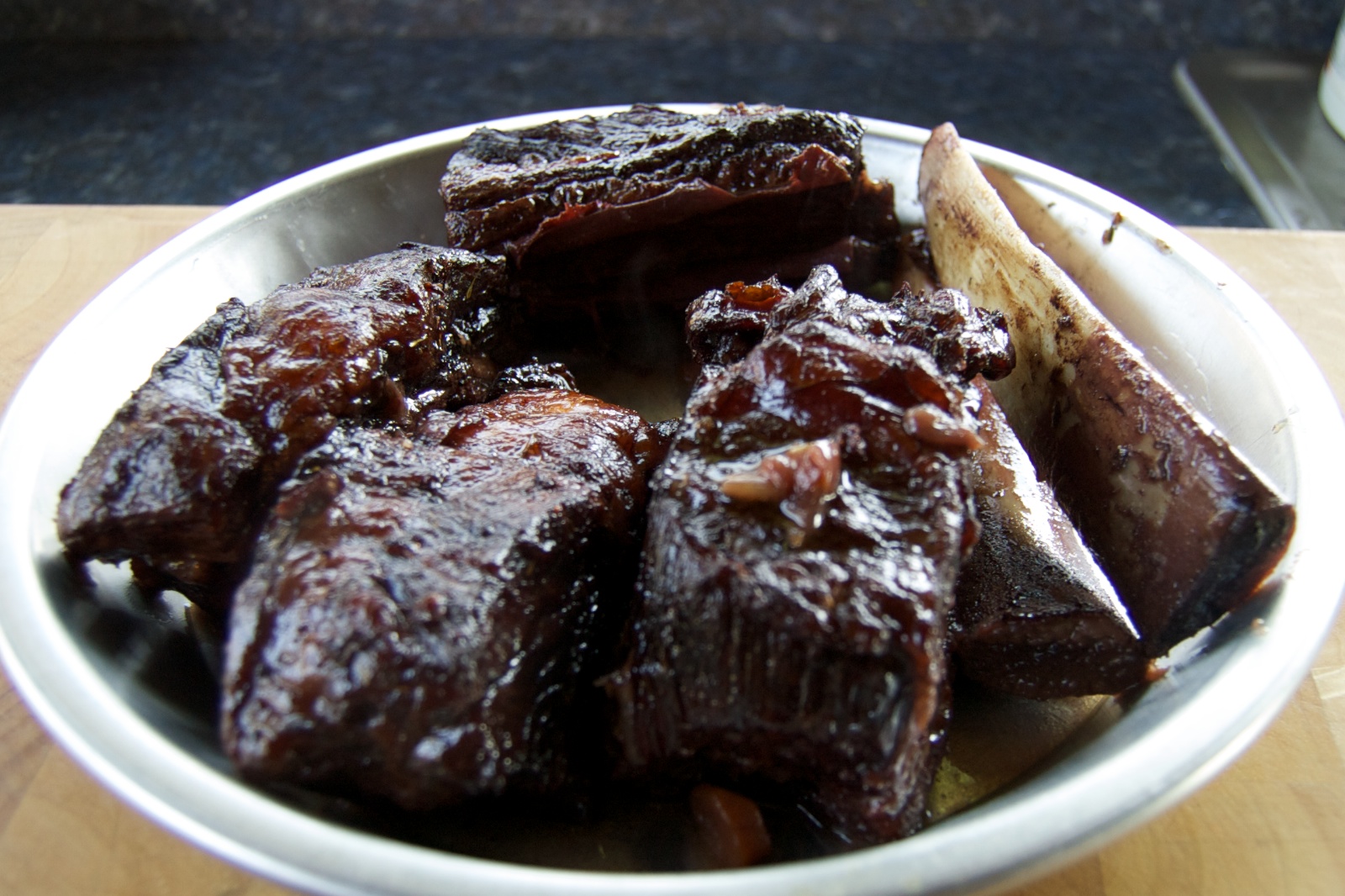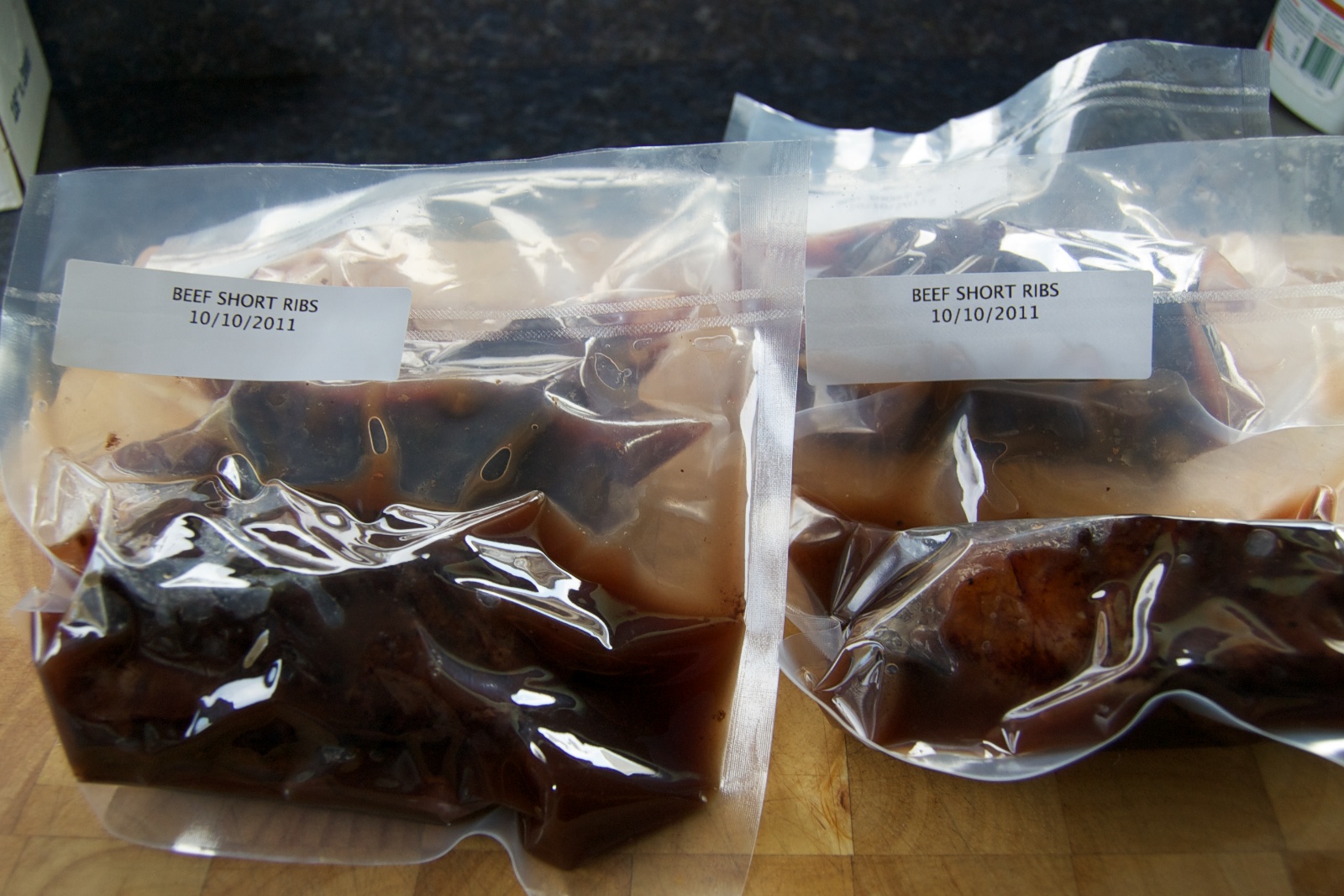 Snack: 1 glass of Red Cliffe sauvignon blanc and 0.7 oz. peanuts.
Dinner: Turkey, rice, gravy and broccoli. The 6.0 oz. turkey I previously cooked in the sous vide, vacuum sealed and froze. I defrosted that and reheated it in the microwave for 0:25. The rice I also reheated in the microwave (from refrigerator temperature) for 0:40. The gravy I made fresh though it was actually chicken gravy. The broccoli I microwaved for 1:20. All, in all, an easy meal. With 1 glass of Red Cliffe sauvignon blanc.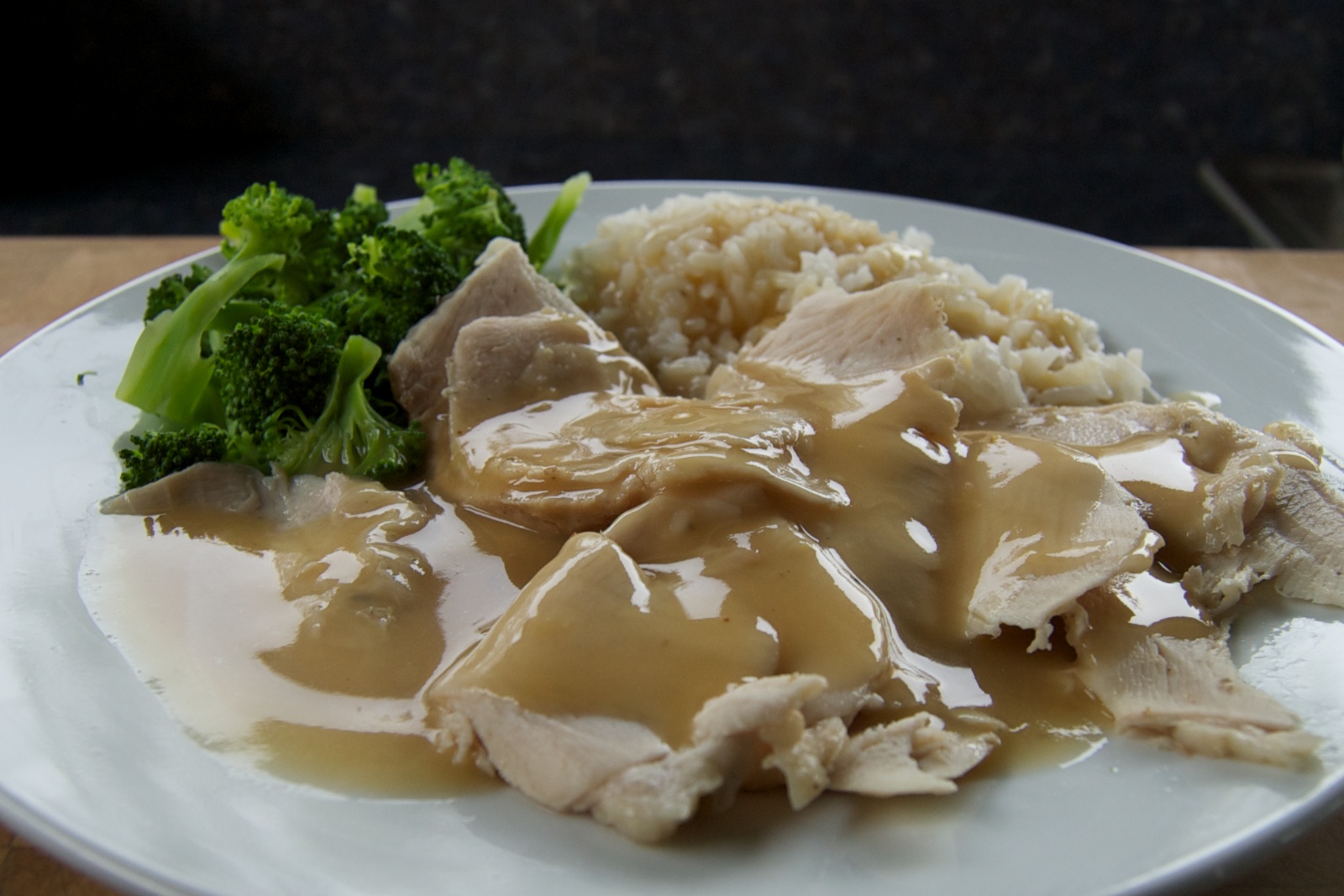 Dessert: 3 little squares (1 strips of Green and Black's hazelnut and currant dark chocolate. And 1 glass of Alamos malbec.
Weight at beginning of the day: 111.4 lbs. Weight at the beginning of the next day: 110.8 lbs.