Spicy vegetarian chili with jalapeño cornbread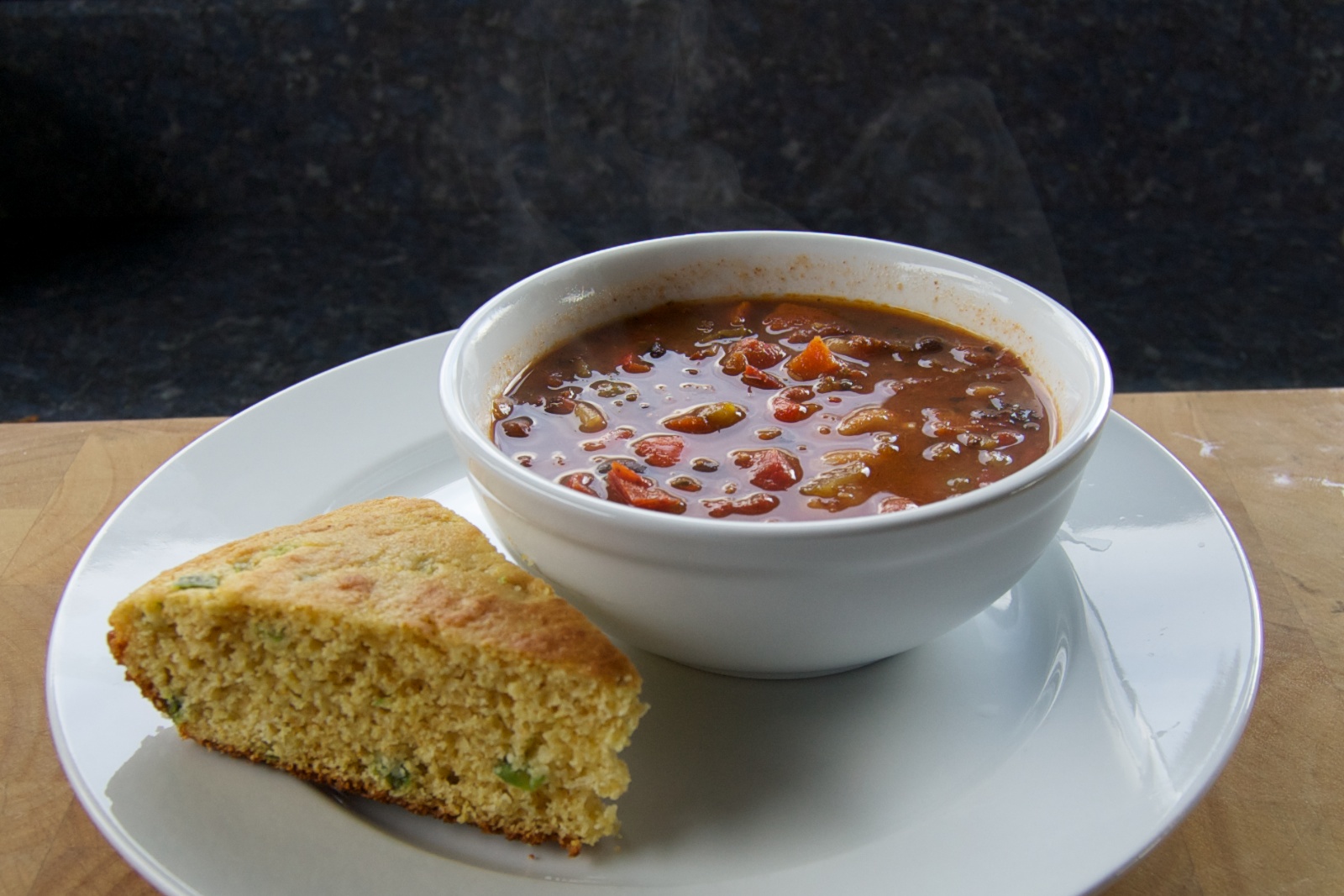 This tasty and healthy lunch is quick and easy because everything is made ahead and frozen.
I prepare a large batch of spicy vegetarian chili , divide it into 12 oz. servings, vacuum seal and freeze it. To reheat, bring a pot of water to a boil on the stove. Add the frozen bag of chili, bring back to a boil, lower the heat and simmer, covered, for 22 minutes.
I make and freeze the jalapeño skillet cornbread . That I just defrost in plastic wrap at room temperature for a few hours.