What I ate: December 26, 2011
Breakfast: Pancakes , maple breakfast link sausage and real maple syrup. Pancakes and sausage were previously frozen.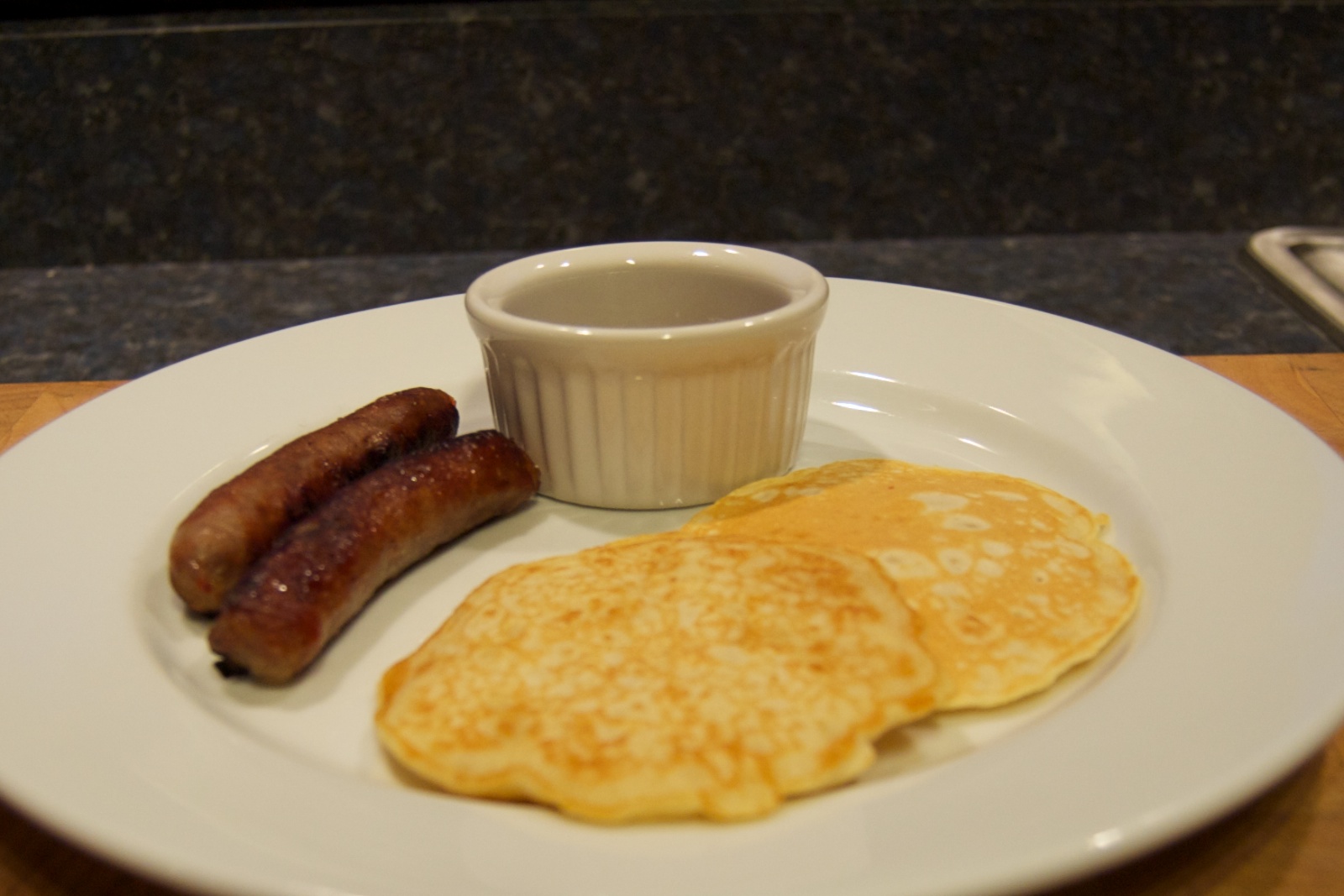 Snack: 1.0 oz. Sriracha Chex Mix . And a Spicy V-8.
I grilled a package of hot dogs. I don't eat them very often, but occasionally I get a craving and it's nice to a grilled Hebrew National hot dog pre-grilled, vacuum sealed and ready to go at any time. It's a little weird grilling at 9:00 AM when it's 30°F outside, but, oddly enough, fairly typical here.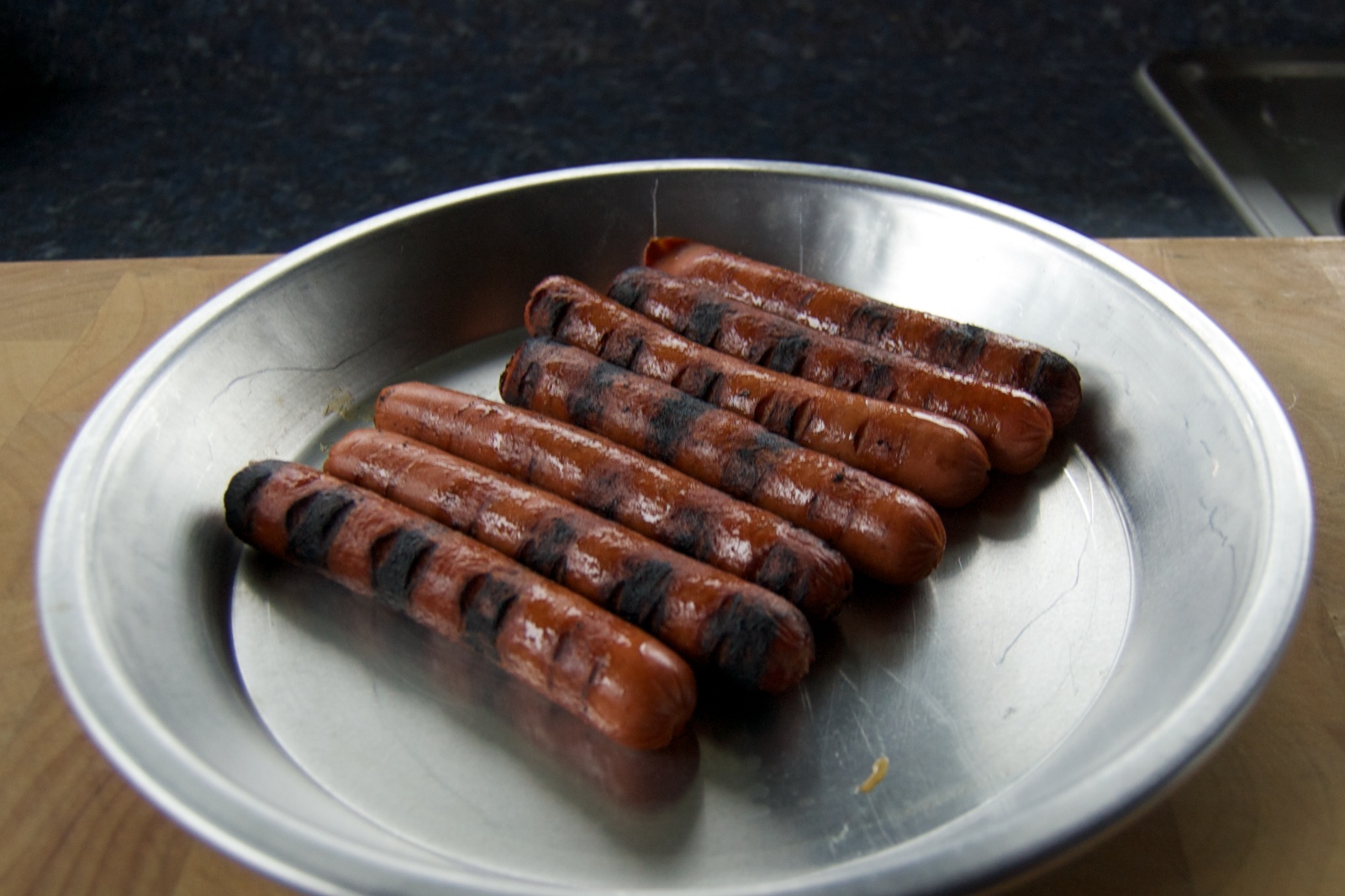 All individually vacuum sealed for easy reheating boil-in-bag or in the sous vide machine.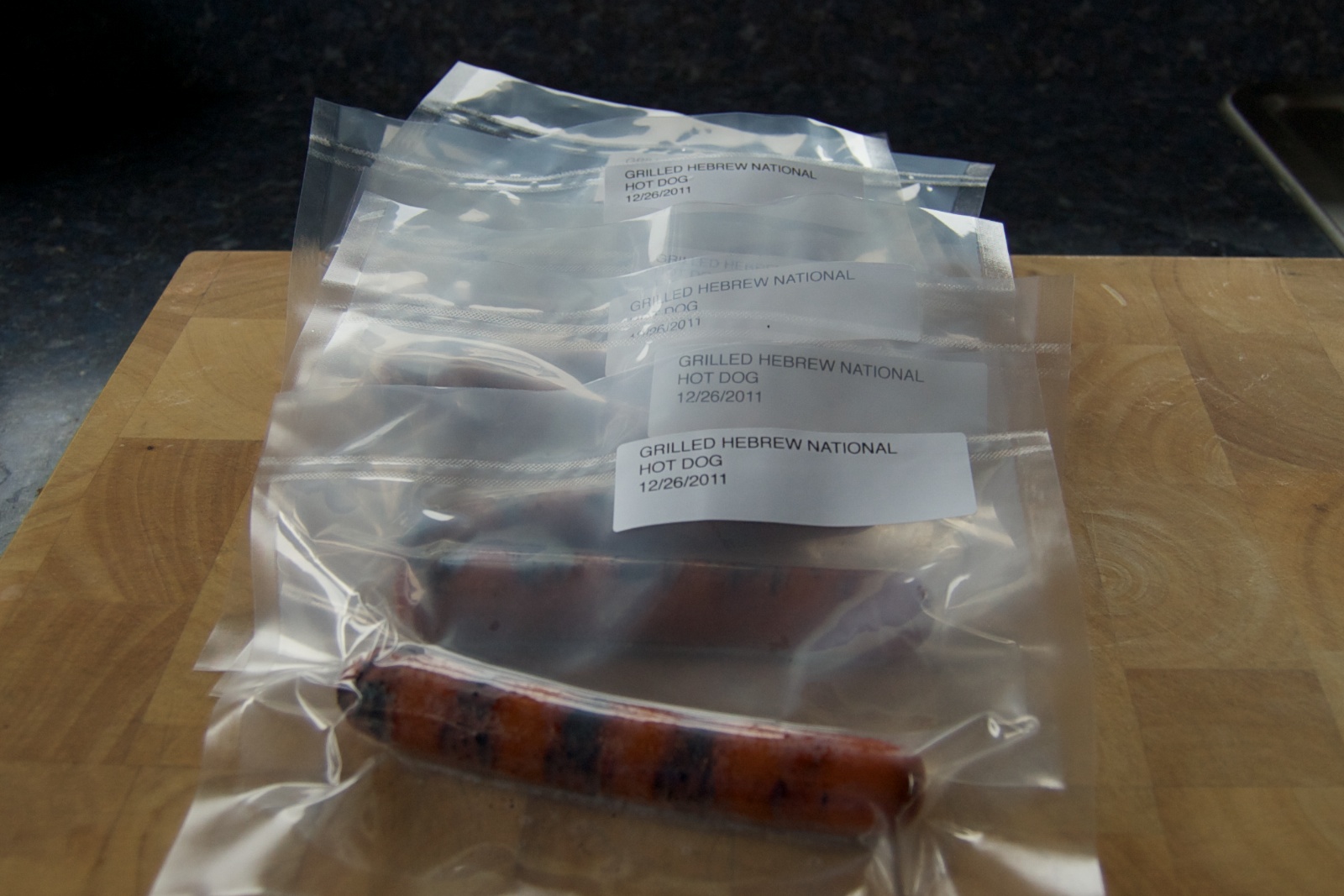 Lunch: Well I was going to have zucchini and bacon stir-fry but the hot dogs smelled so good I decided to have one of those instead. Reheated for 30 minutes at 150°F in the sous vide, since it wasn't frozen yet. Normally it would be 45 minutes from frozen. With 3.0 oz. Cascadian organic frozen shoestring French fries, cooked 2 minutes at 160°F in the deep fryer. And a glass of Saranac Adirondack lager.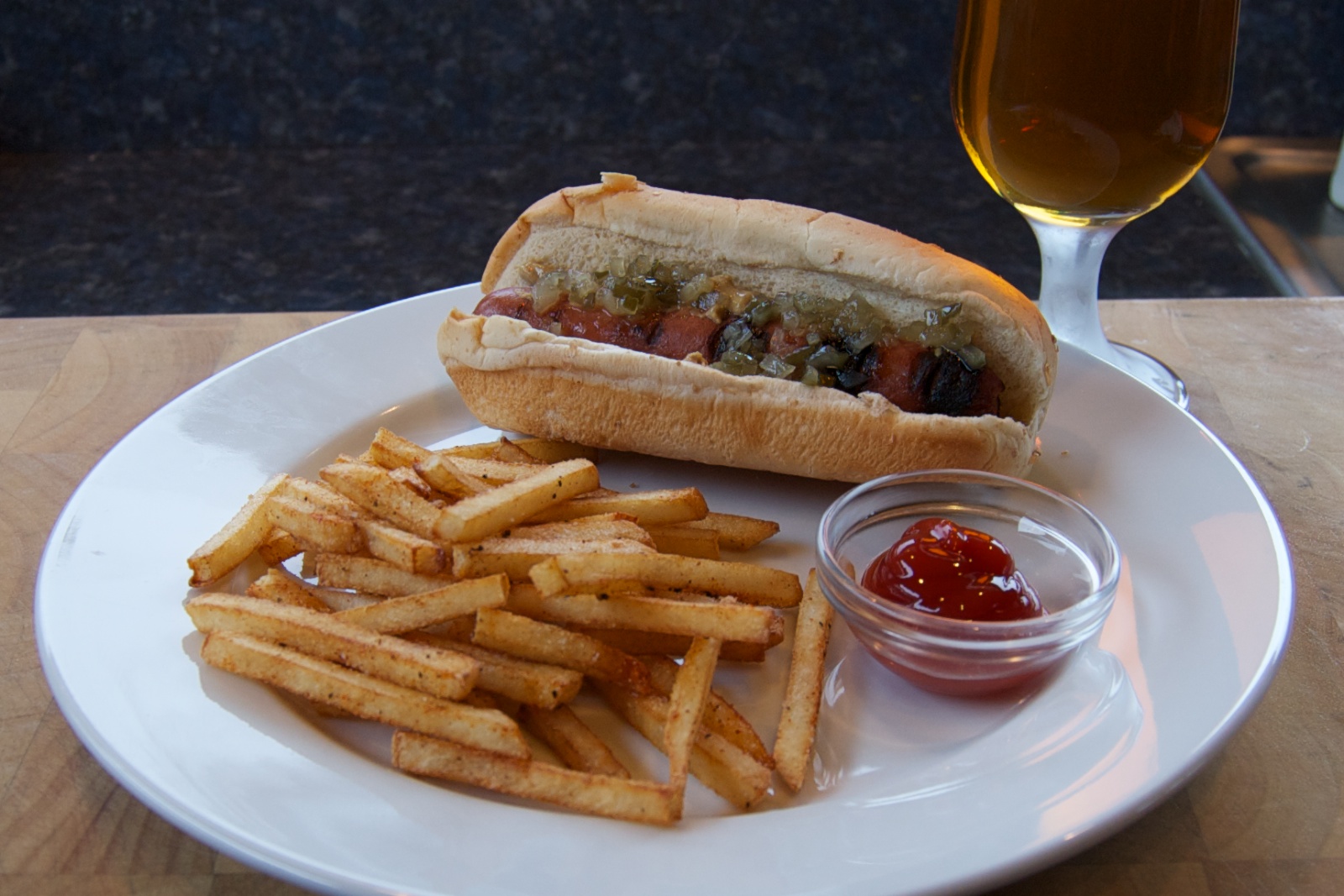 Snack: 0.7 oz. peanuts. And later, 3 Kashi roasted garlic crackers with Cabot habanero cheddar and a half glass of Sebastiani chardonnay.
Dinner: Roast beef, rice, gravy, broccoli . And 2 glasses of Ruta 22 Malbec.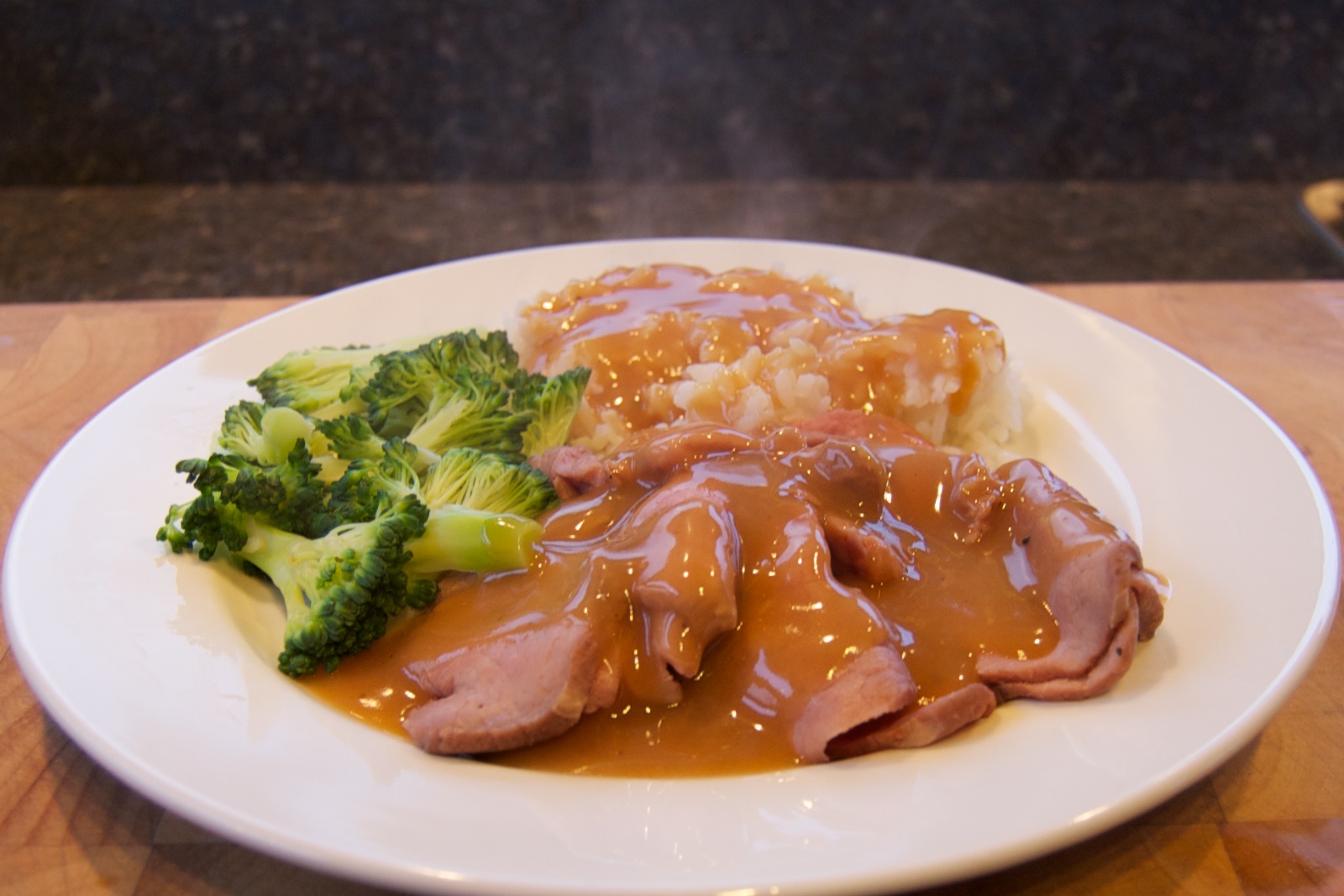 Dessert: 2 strips of Green & Black's ginger dark chocolate bar.
Weight at beginning of the day: 116.6 lbs.
Weight at the beginning of the next day: 114.0 lbs.