What I ate: December 30, 2011
Breakfast: Eggs, toast and bacon .
Snack: 1.0 oz. Sriracha Chex Mix .
Lunch: Spicy sesame beef with snow peas .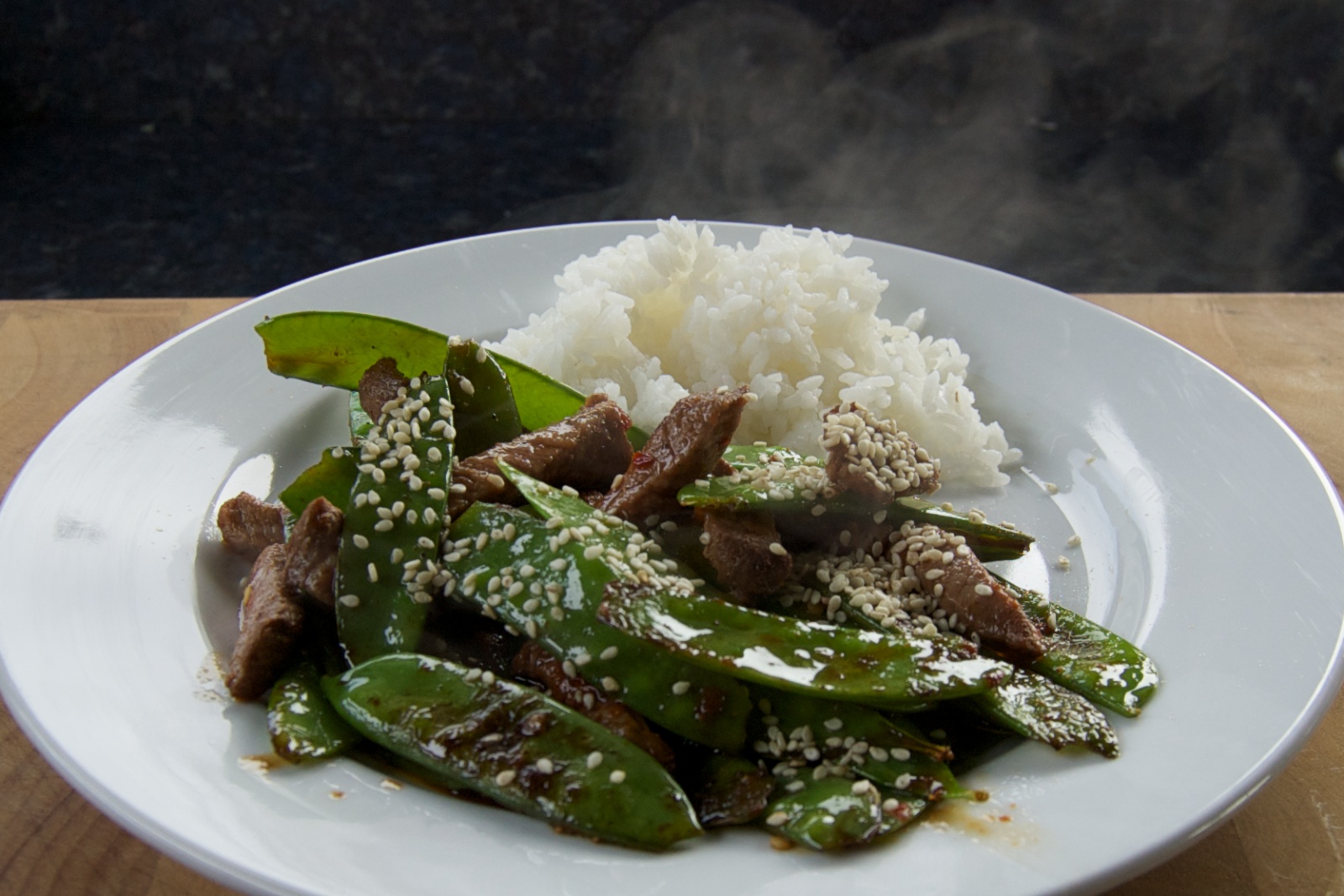 Snack: 0.5 oz. pretzels and 9 oz. of Sierra Nevada pale ale. I did some painting today, and beer and pretzels seemed good. The rest of the beer is for tonight's beer batter for the fish.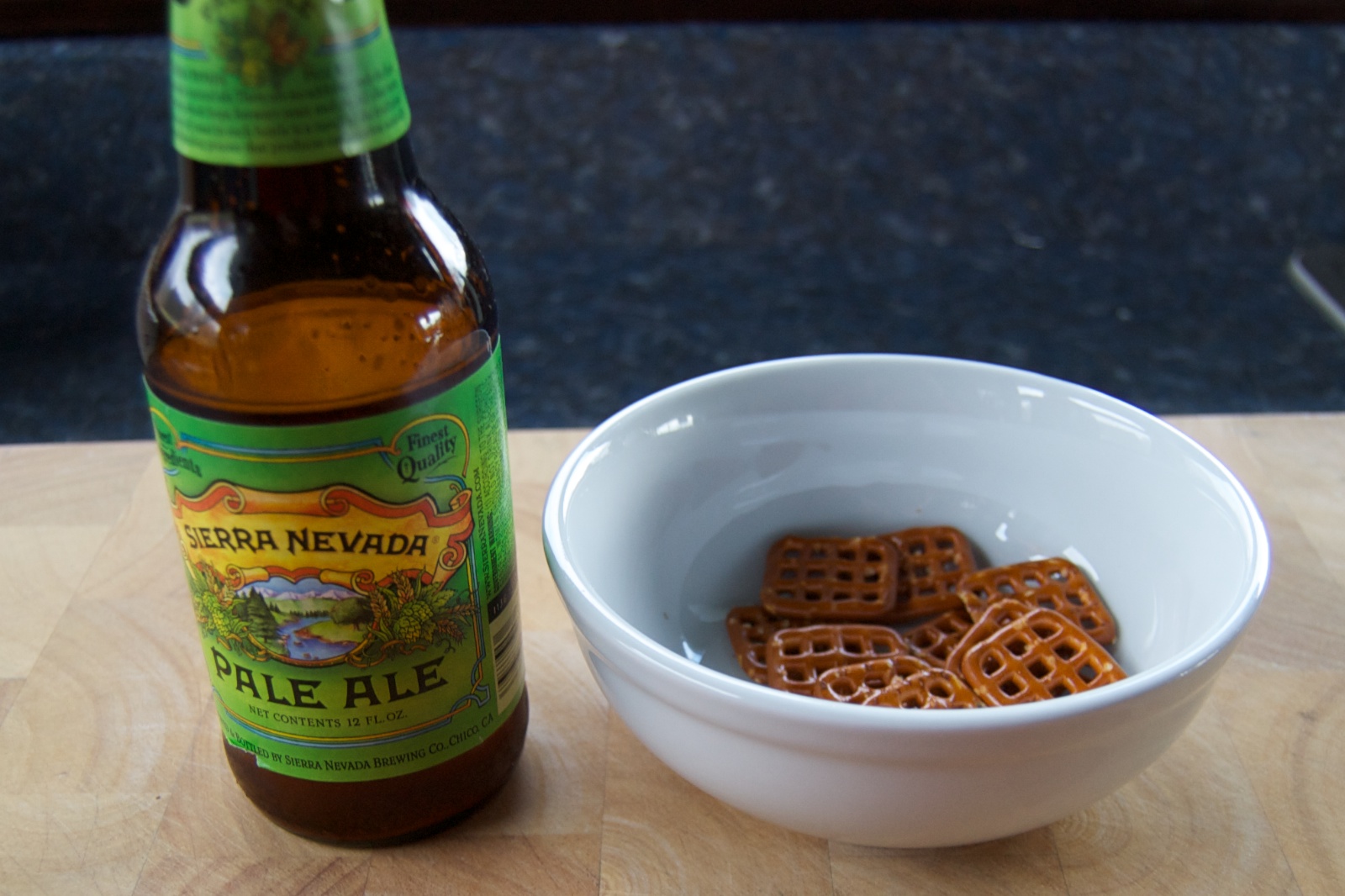 Dinner: Fish and chips . And 1 glass of Sebastiani chardonnay.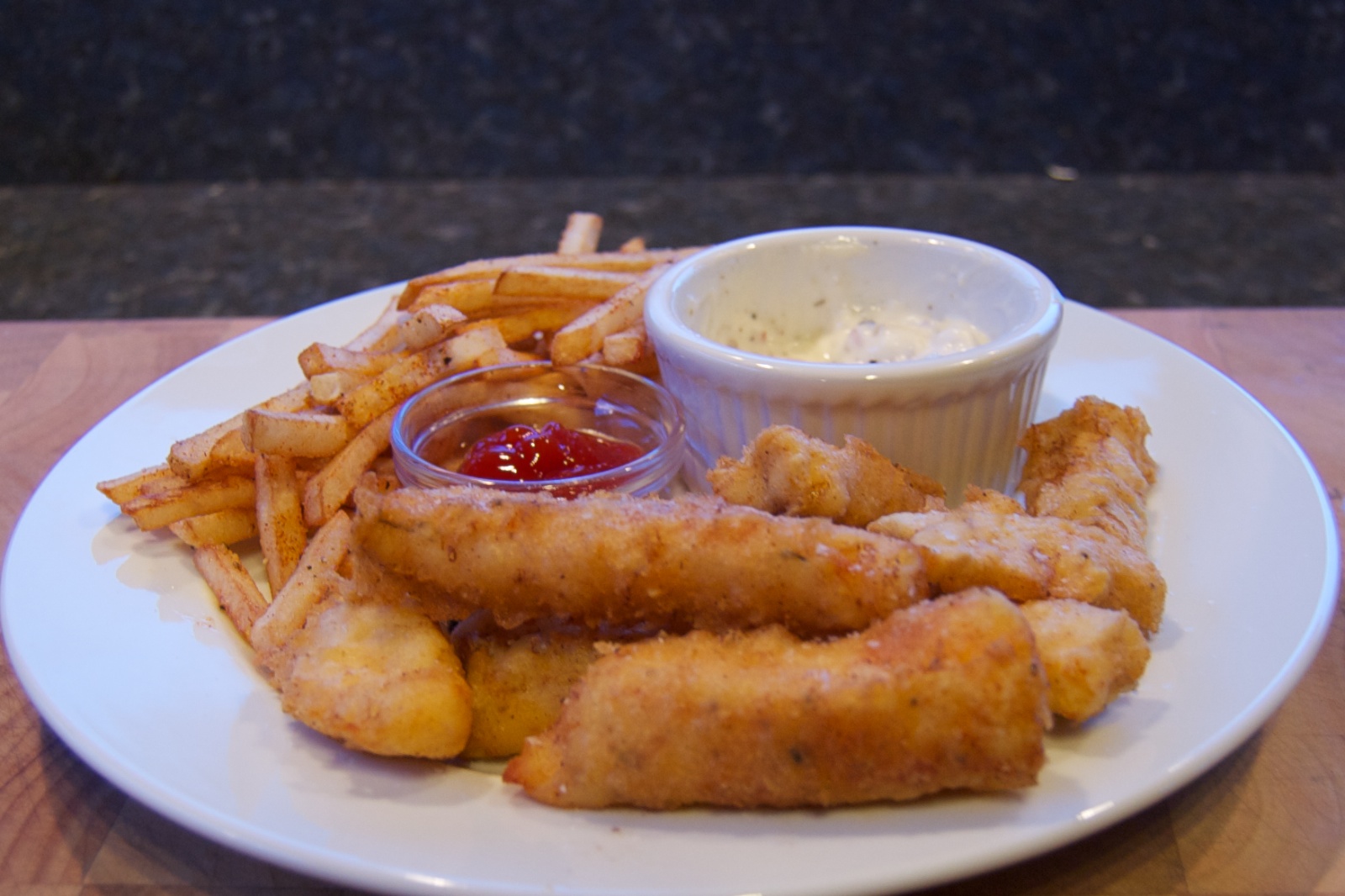 Weight at beginning of the day: 114.8 lbs.
Weight at the beginning of the next day: 114.2 lbs.