What I ate: February 11, 2012
Breakfast: Chorizo breakfast burrito . A quick reheat of the filling from Wednesday.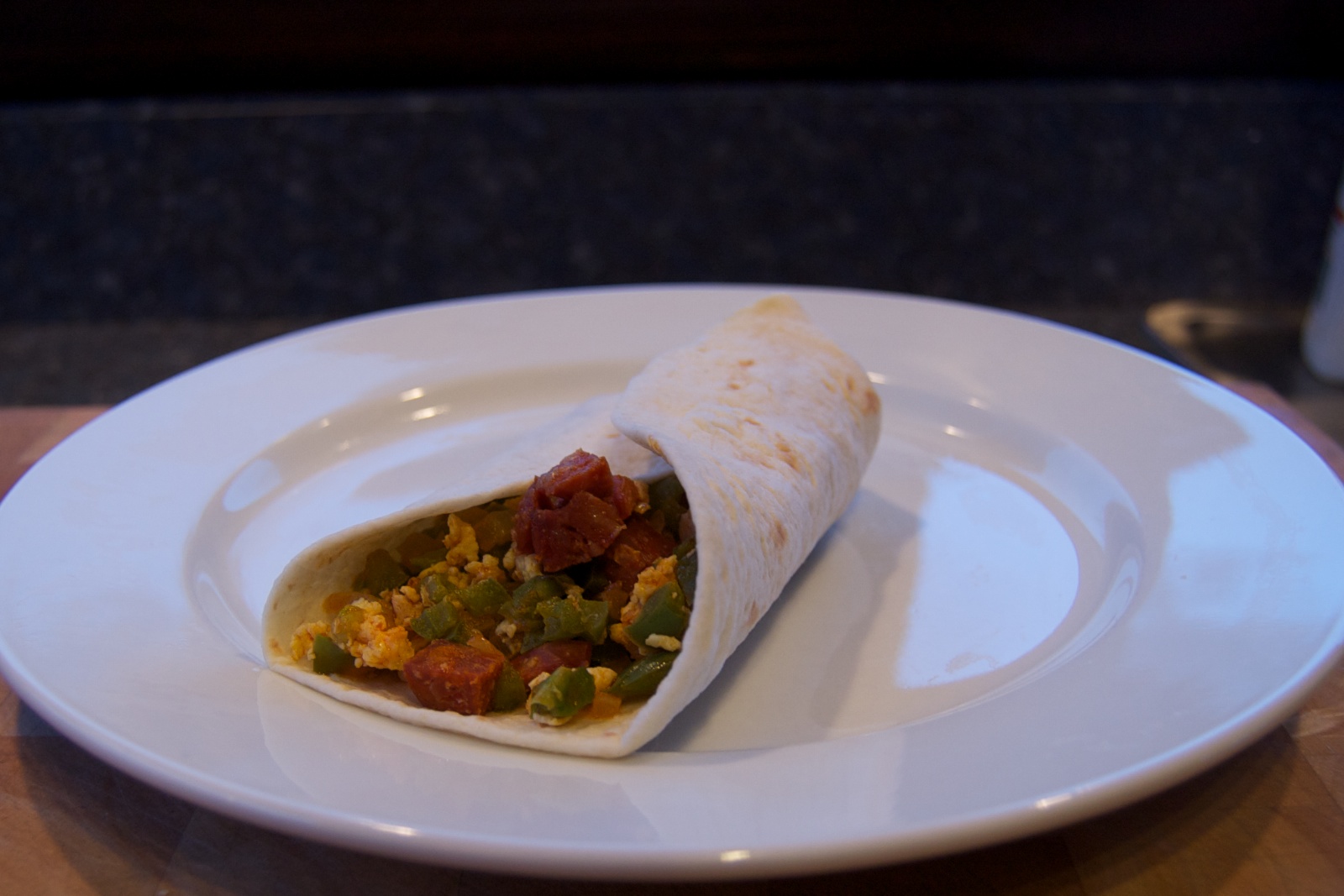 Lunch: Chicken soup with soba noodles and spinach.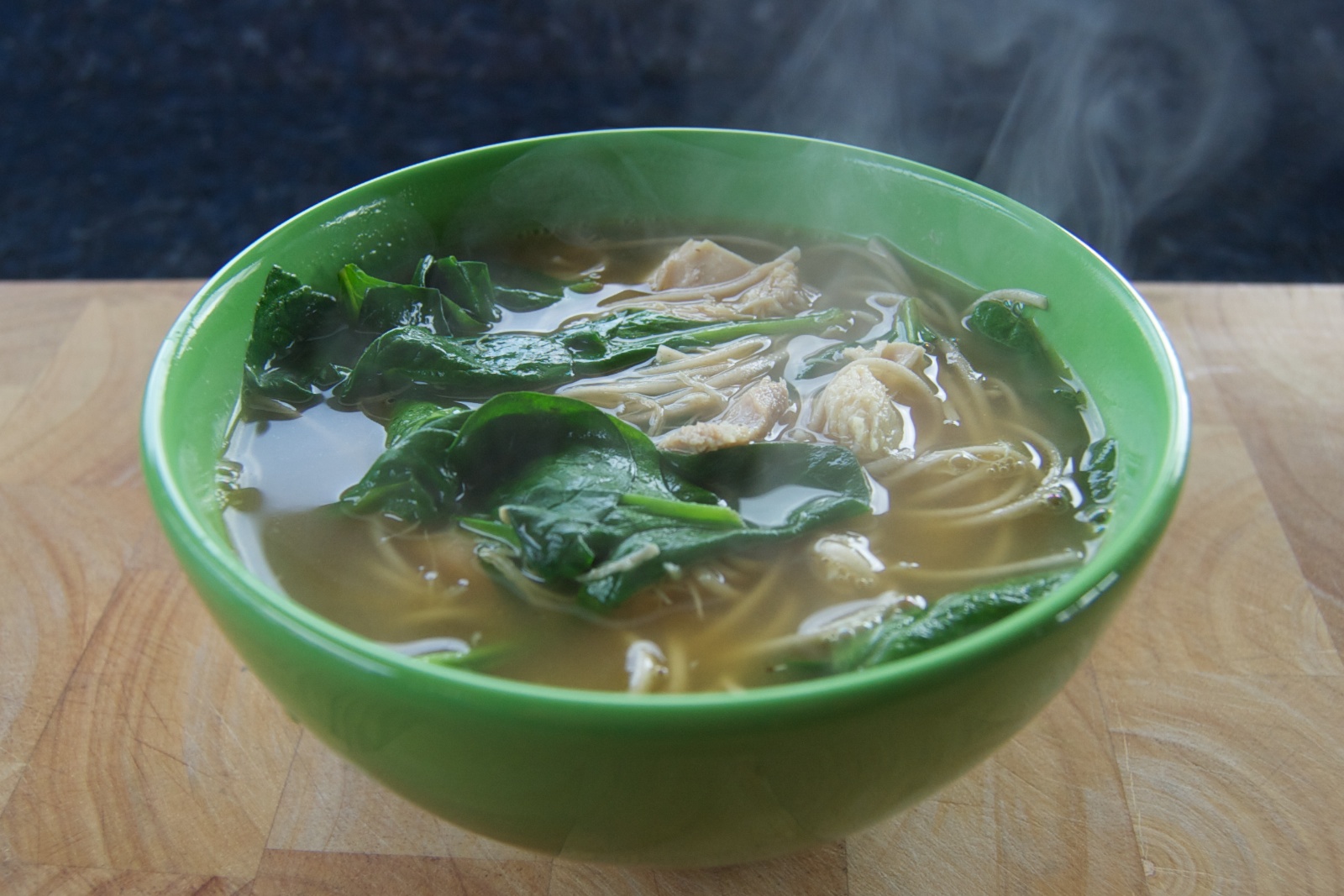 Dinner: Japanese chicken curry with rice.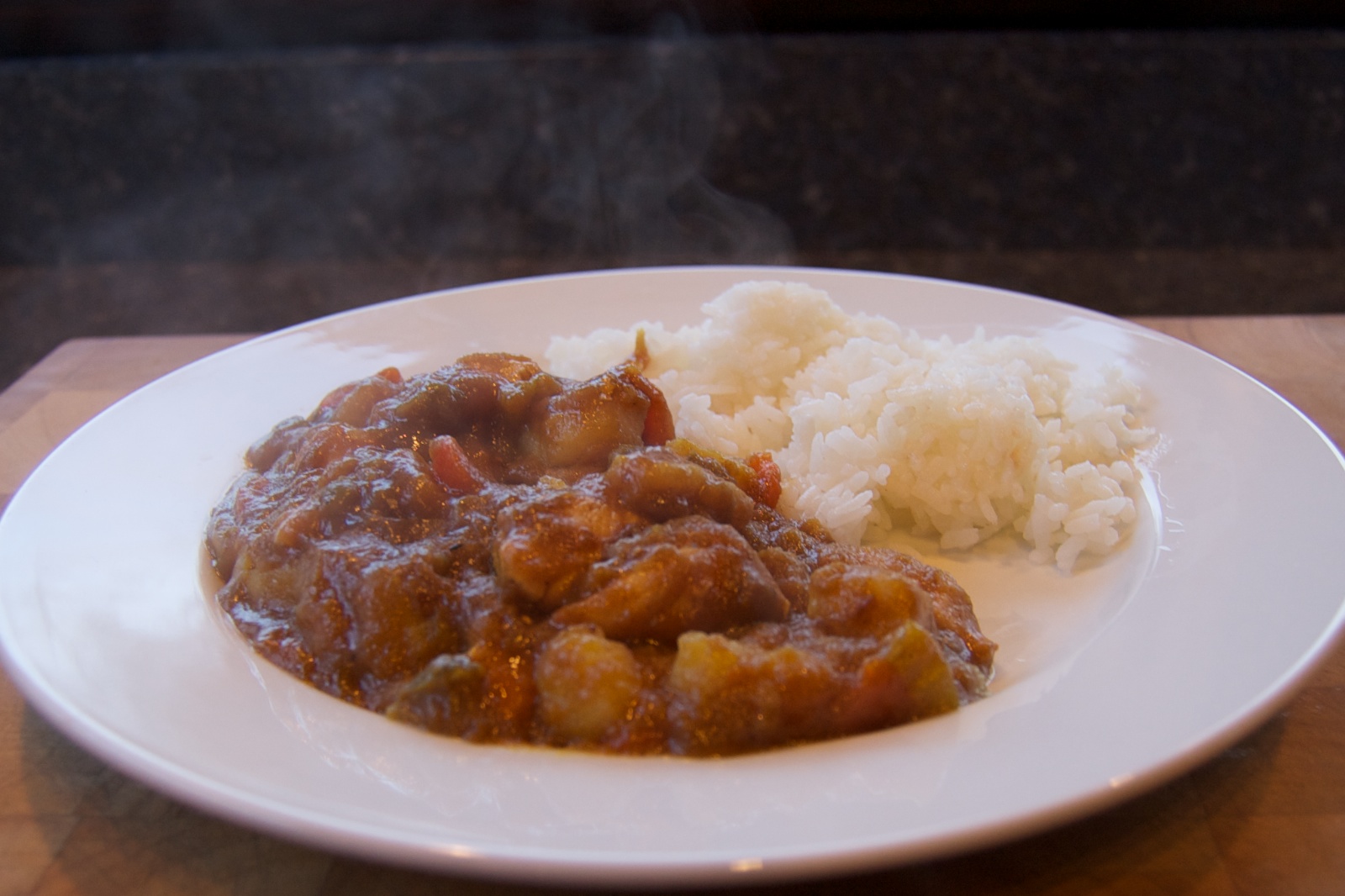 And 2 glasses of Eagle's Rock malbec.
Dessert: 2 strips of Green & Black's hazelnut currant dark chocolate.
Weight at beginning of the day: 119.2 lbs.
Weight at the beginning of the next day: 118.4 lbs.