What I ate: February 14, 2012
Breakfast: Blueberry muffin and bacon .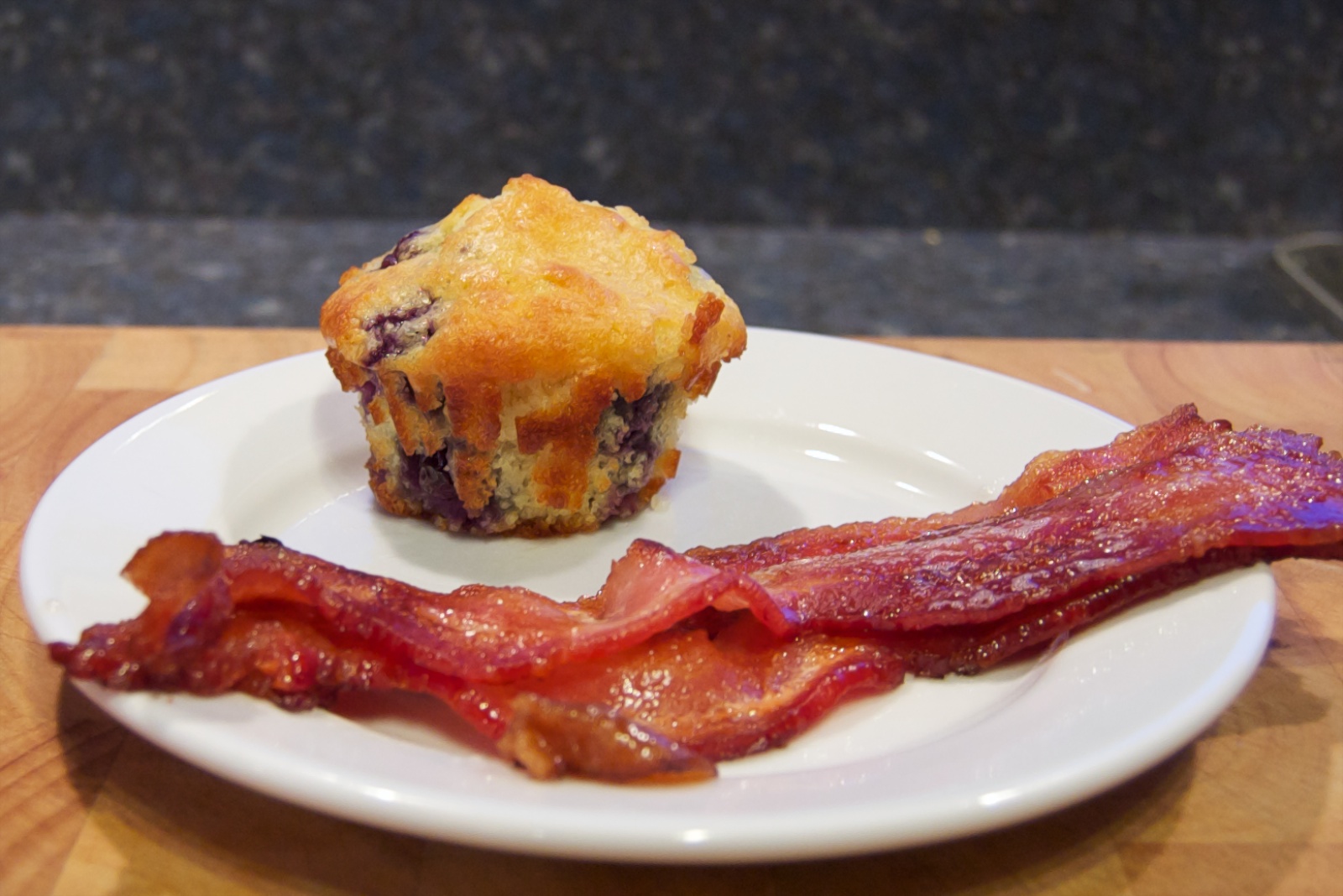 Snack: 1.0 oz. Sriracha Chex Mix and a Spicy V-8.
Lunch: Sausage and green pepper stir-fry . This time I added a little cayenne pepper, which was a nice touch. Mom would not approve but it added a nice kick because my sausage was a mild breakfast sausage.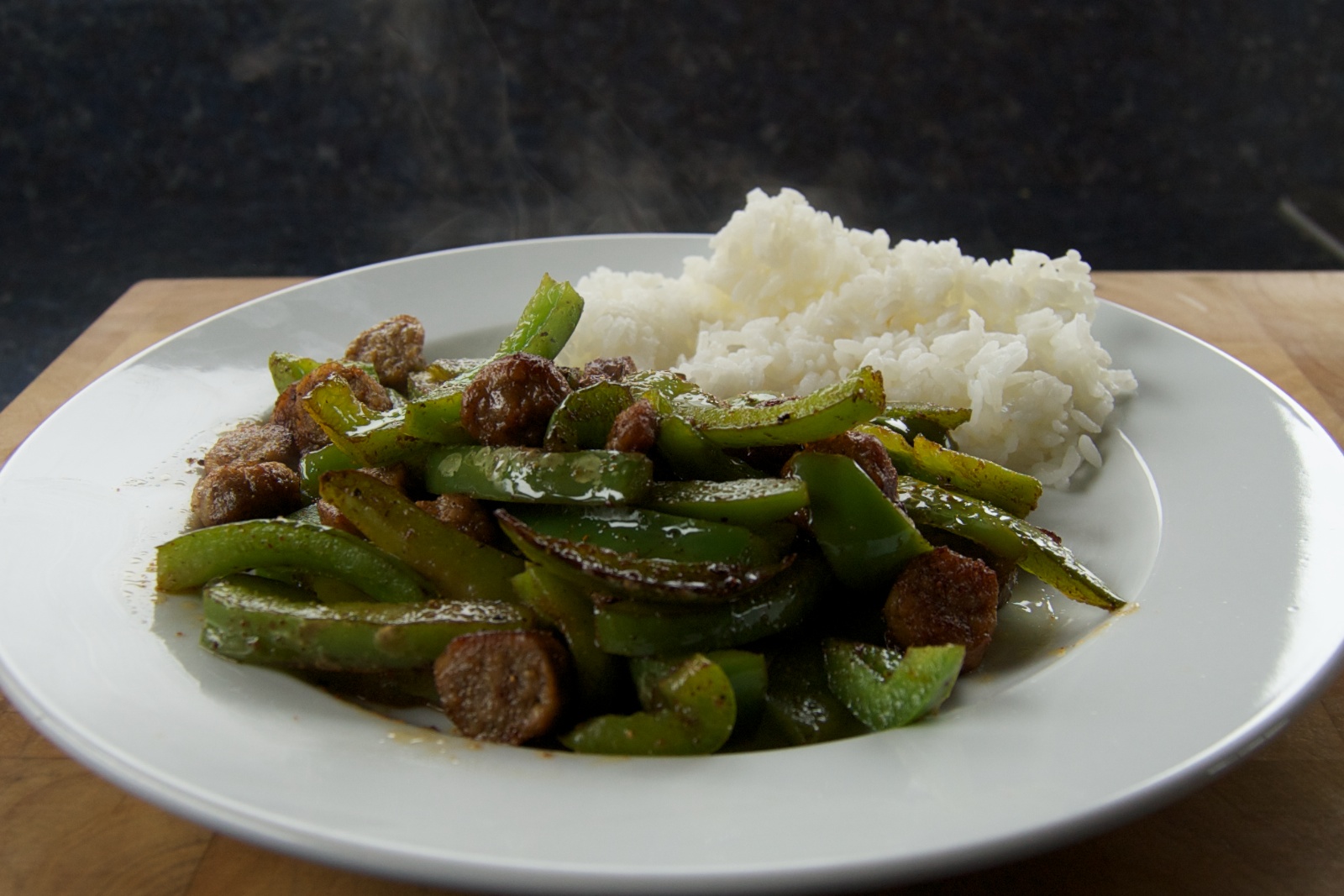 Walked to the post office, about 1.4 miles.
Snack: 0.7 oz. peanuts. And later, 3 Kashi roasted garlic crackers with Cabot habanero cheddar cheese and a half glass of Urban Riesling.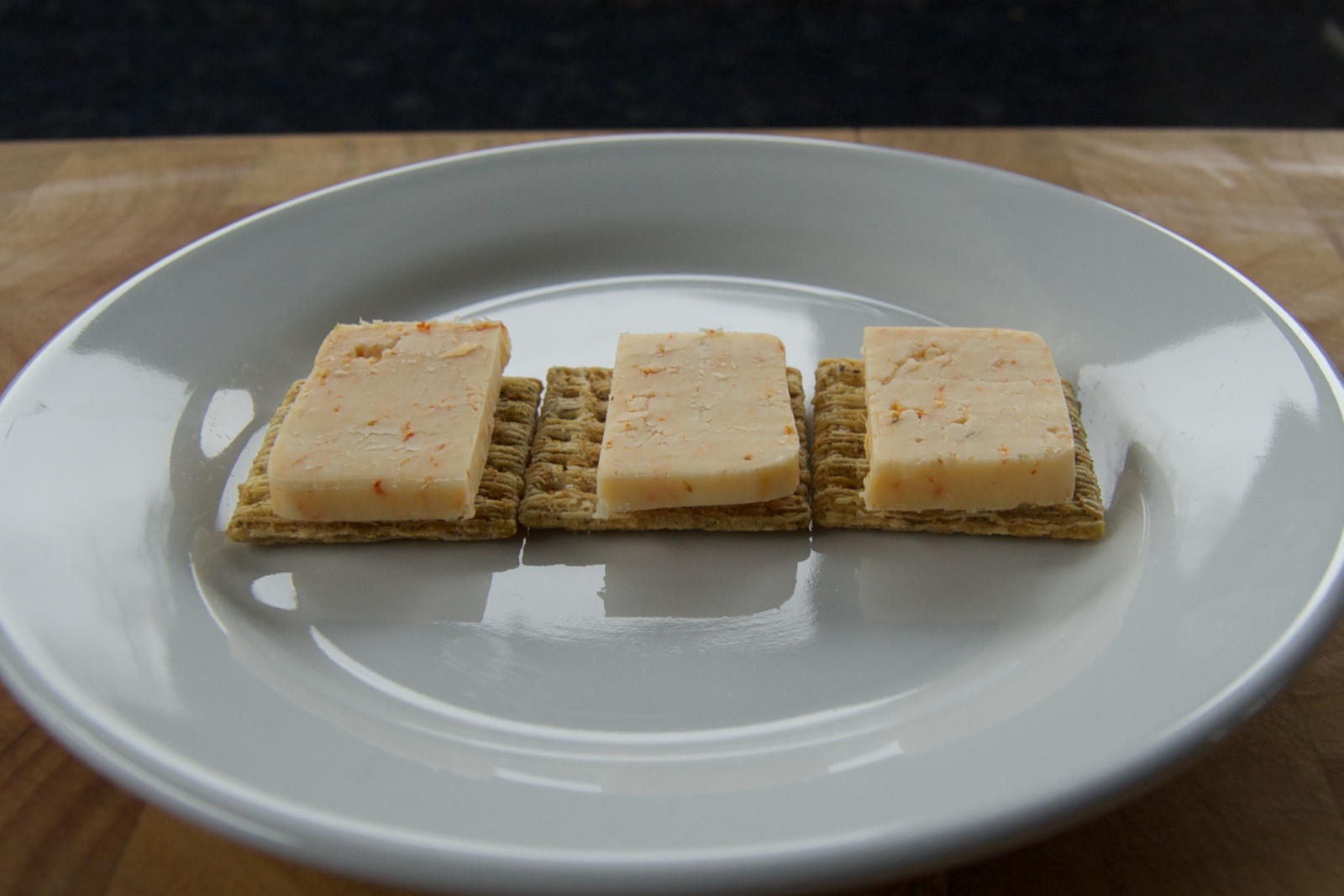 Dinner: Fried chicken, boneless Buffalo 'wings' and French fries . This is so quick to make and so delicious - no need to buy pre-made chicken tenders. The chicken can be prepped in the time it takes to heat the oil for deep frying, which is about the same amount of time it would take to preheat the oven. There is 5.8 oz. of chicken (before cooking) and 3.0 oz. of French fries.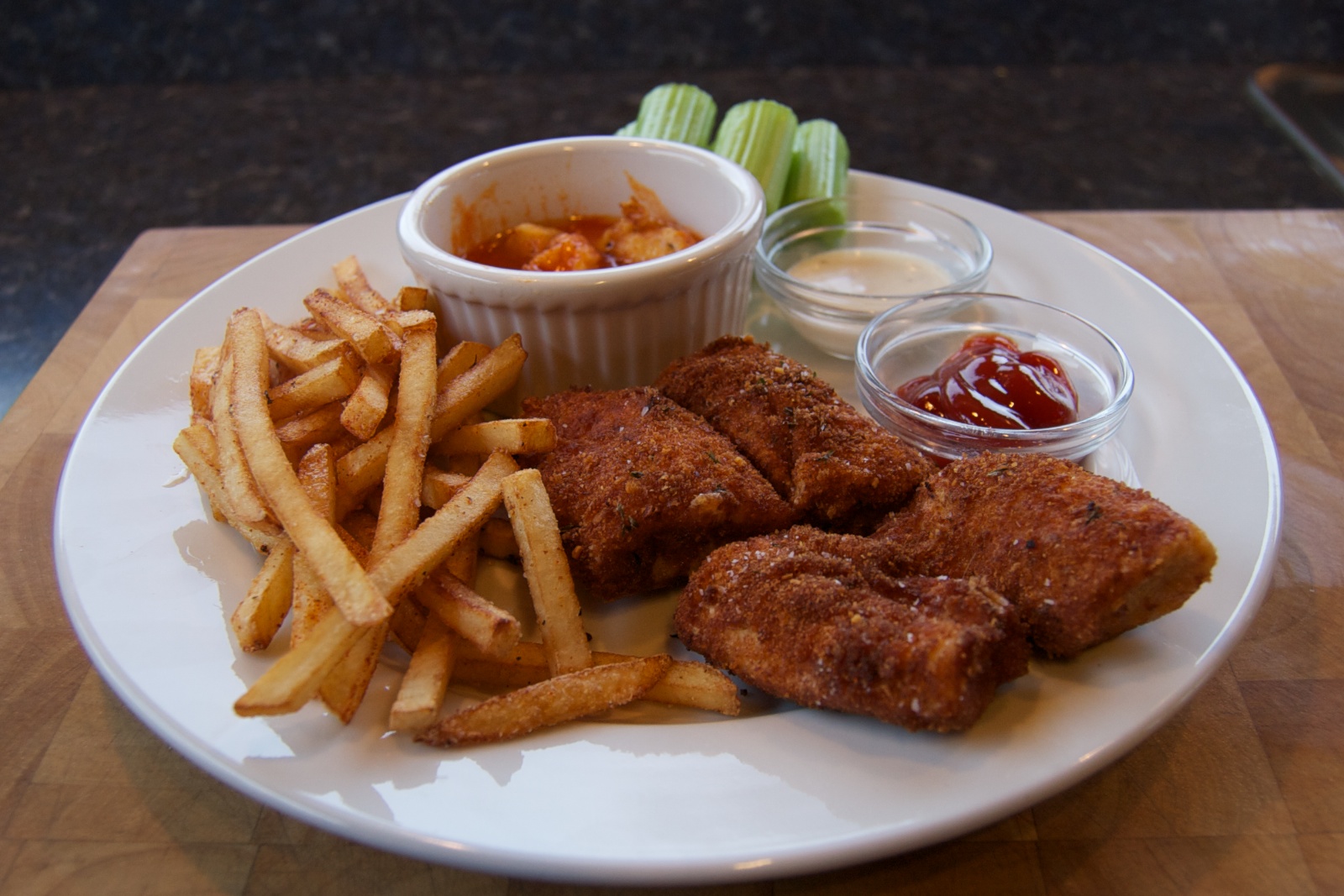 And 2 glasses of Cupcake malbec.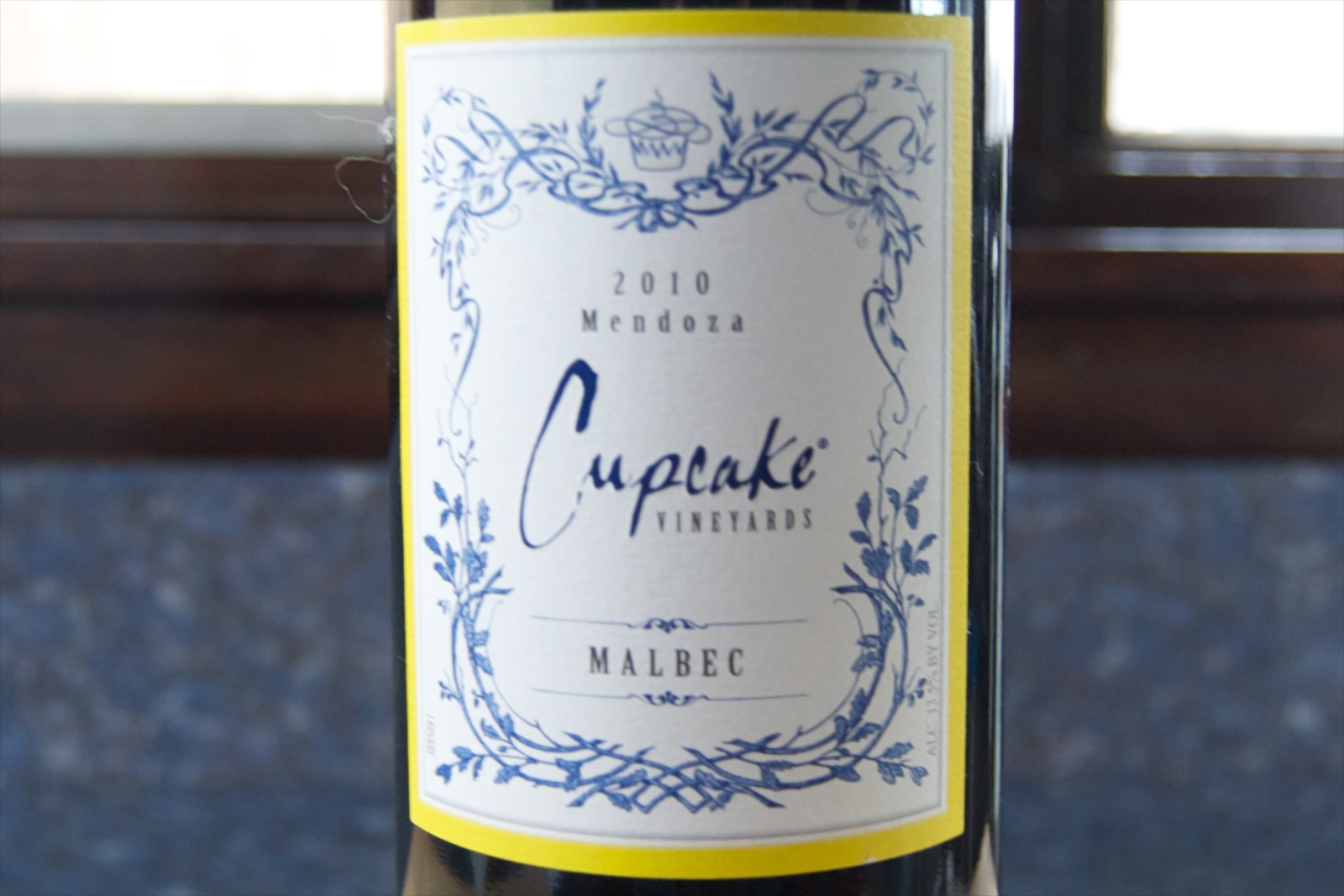 And 1 strip of Green & Black's hazelnut currant dark chocolate bar. That's all that was left in that bar.
Weight at beginning of the day: 118.6 lbs.
Weight at the beginning of the next day: 117.2 lbs.