What I ate: February 15, 2012
Breakfast: Chorizo breakfast burrito .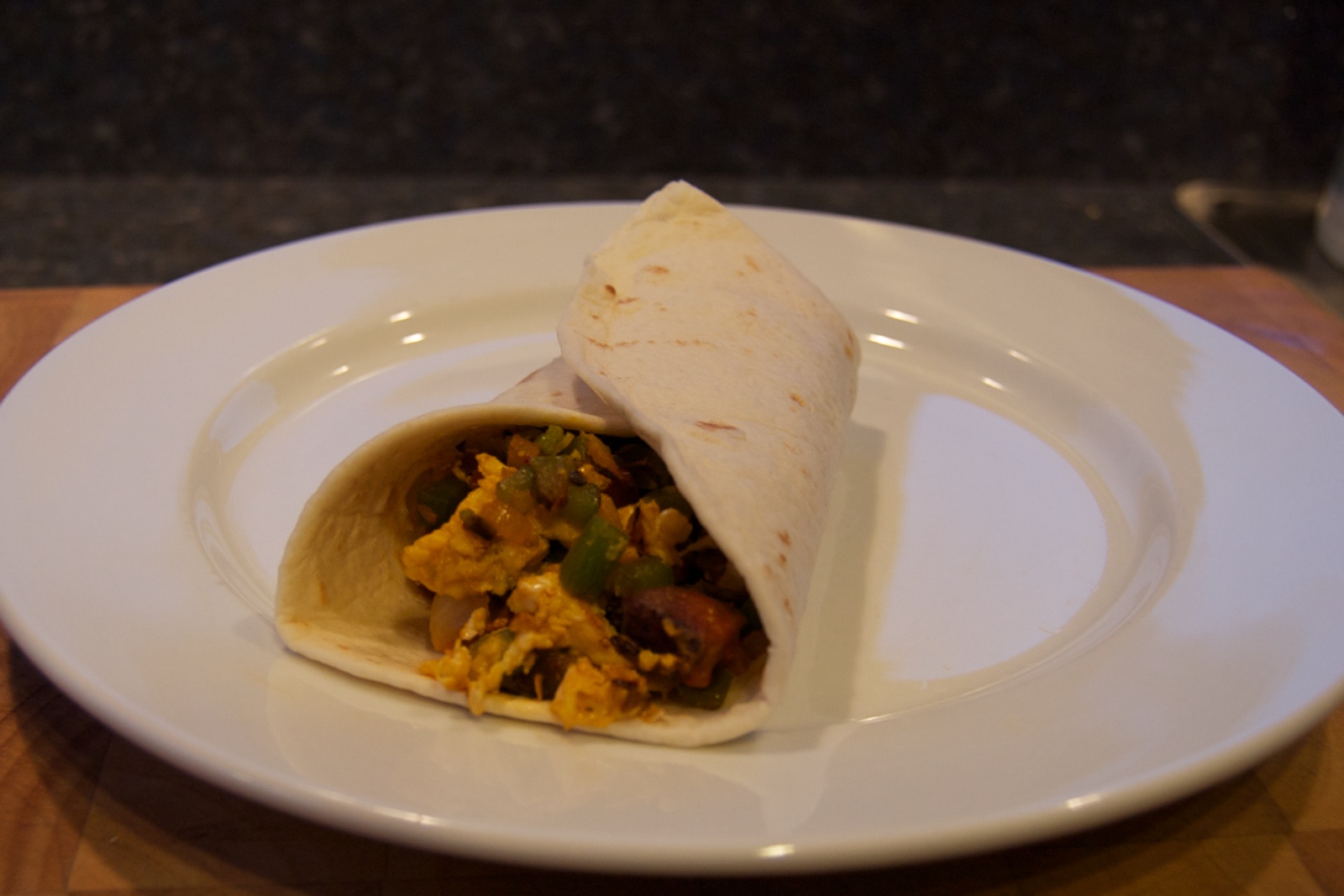 Lunch: Pork with broccoli and scallions .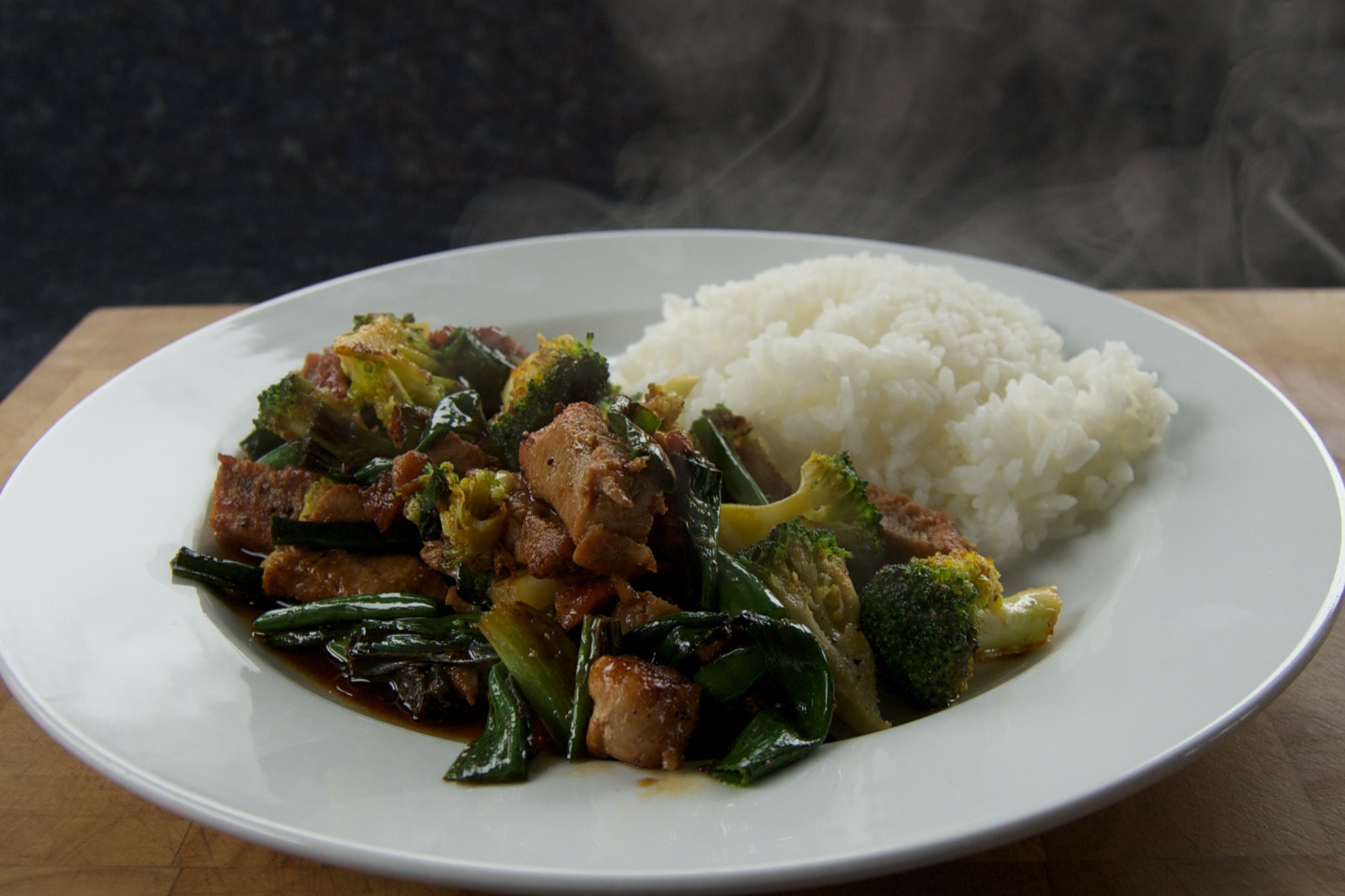 Walk to the post office, about 1.4 miles.
Snack: 3 Kashi roasted garlic crackers with Cabot habanero cheddar. And a half glass of Urban Riesling.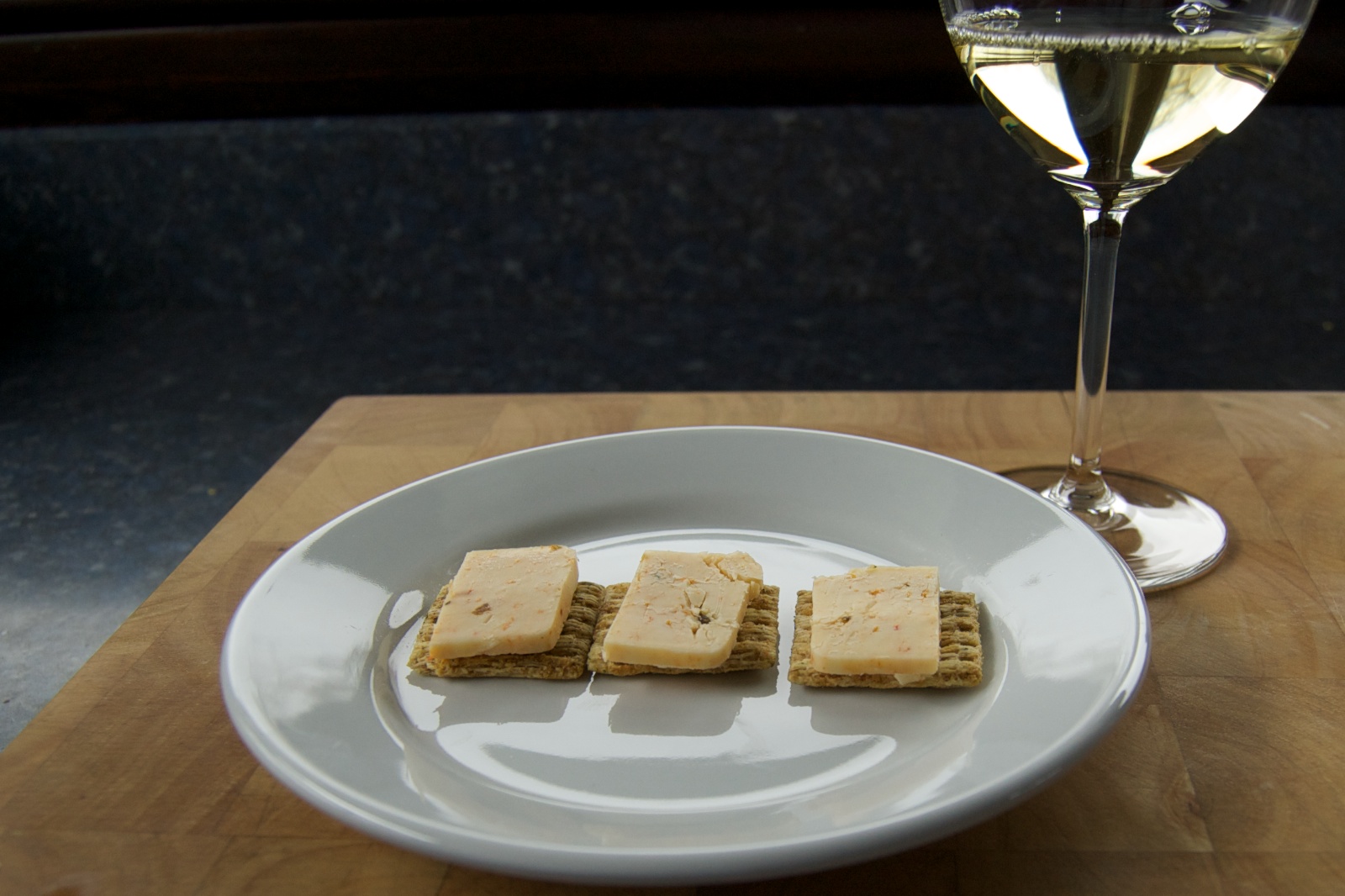 Dinner: Pasta with meat sauce and zucchini and onions .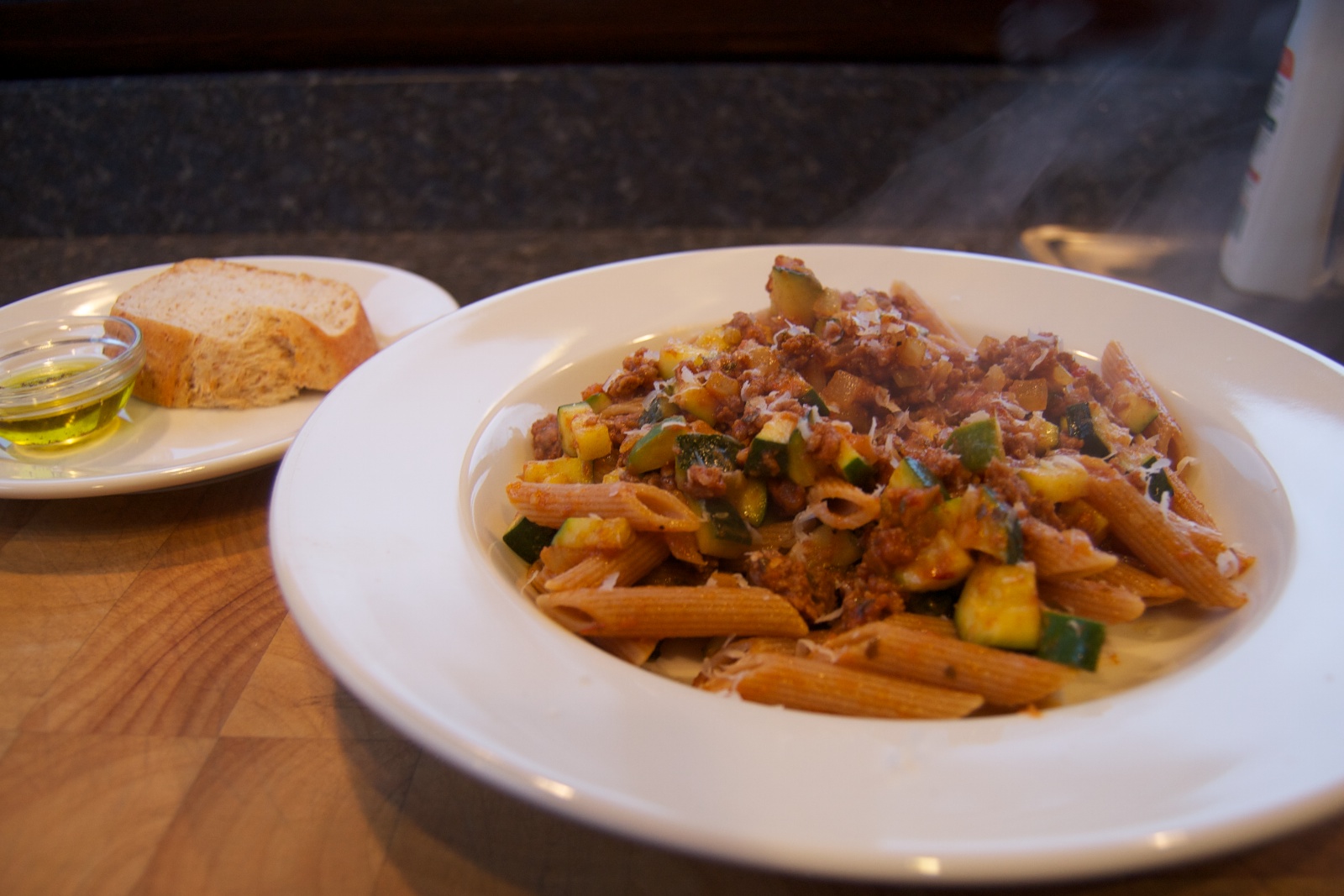 And 2 glasses of Cupcake malbec.
Dessert: 2 strips of Dagoba lavender blueberry dark chocolate bar.
Weight at beginning of the day: 117.2 lbs.
Weight at the beginning of the next day: 118.4 lbs.