What I ate: February 16, 2012
Breakfast: Sausage, egg and cheese English muffin .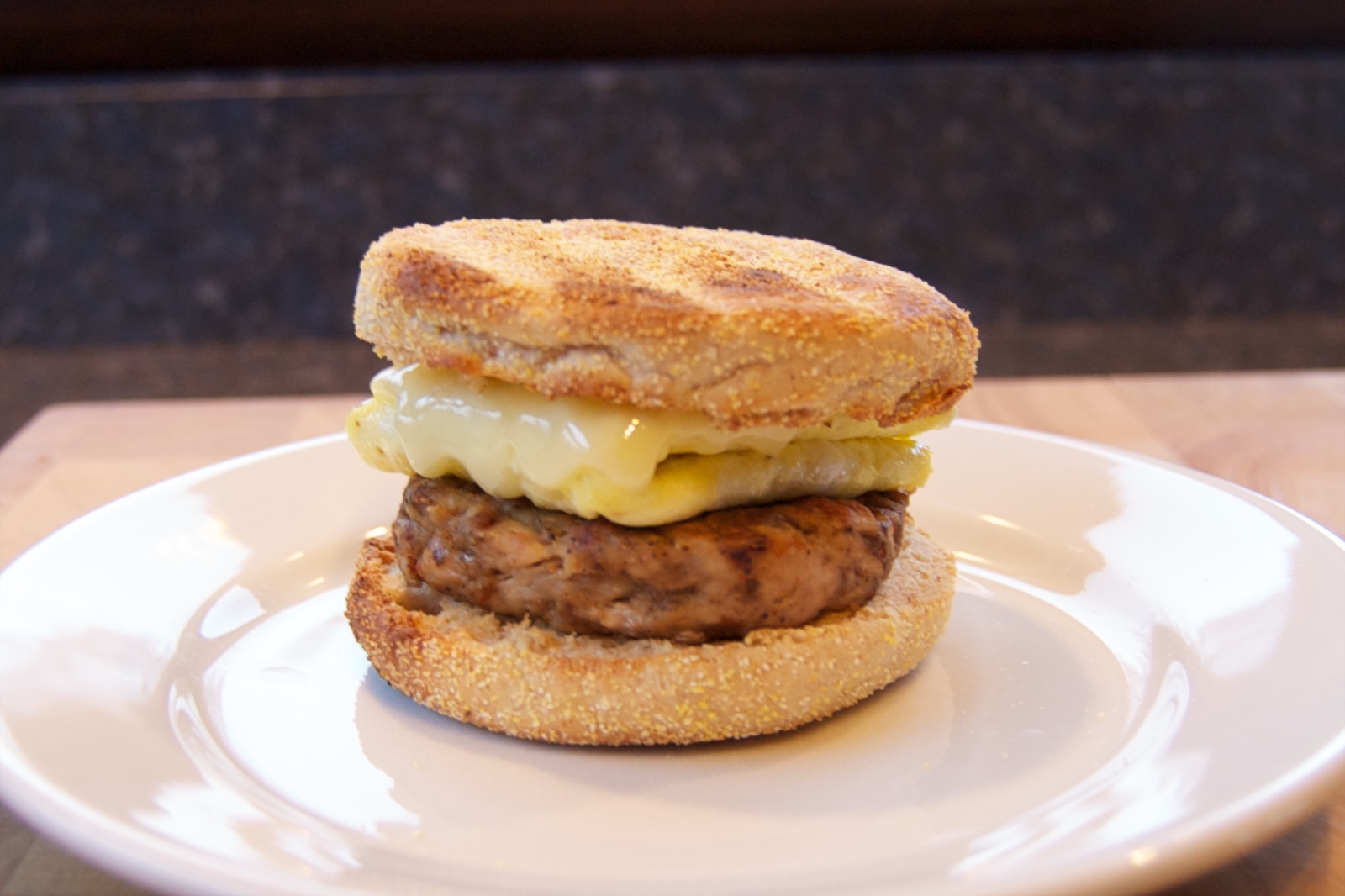 Lunch: Roast beef sandwich .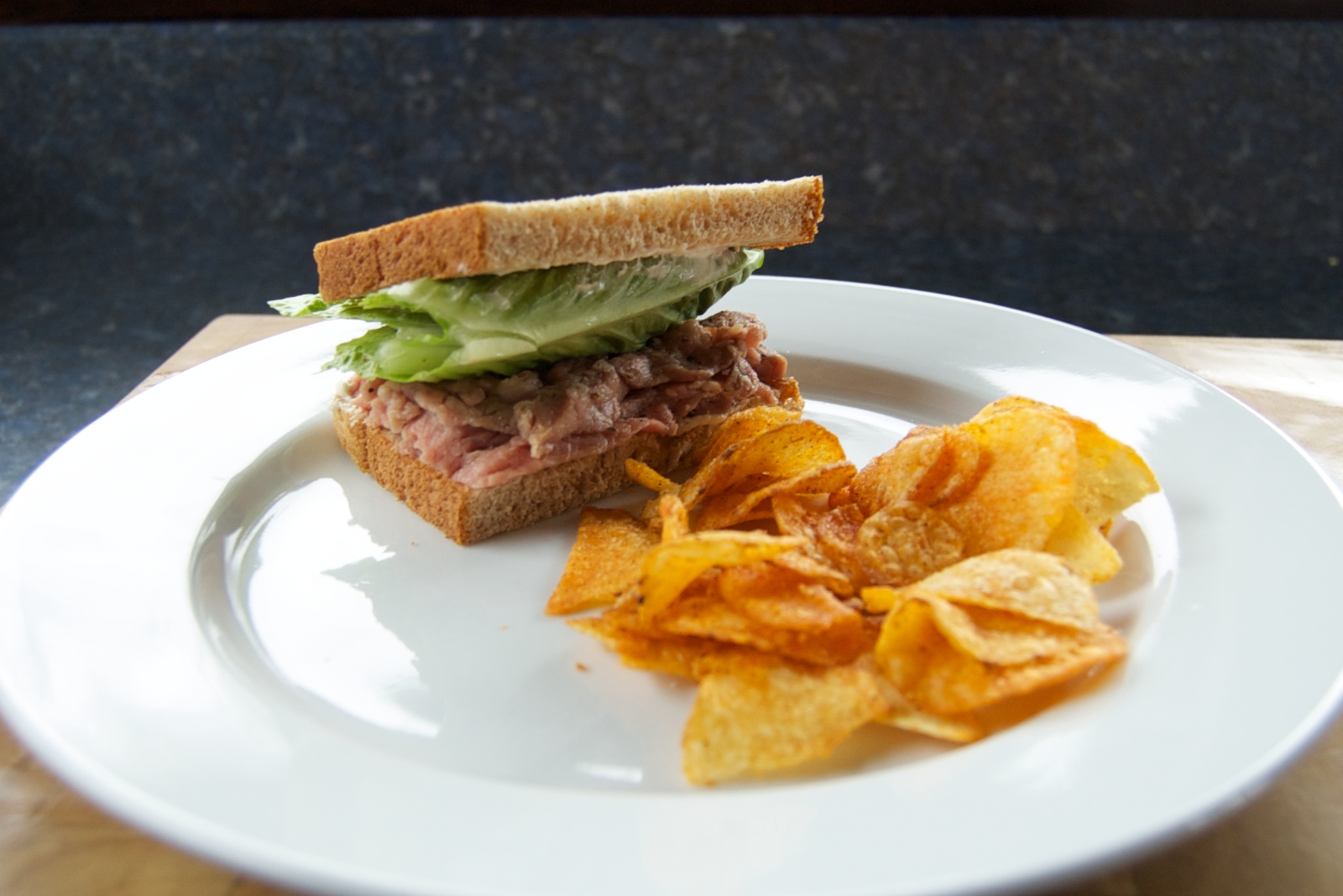 Dinner: Fish and chips . Well, actually homemade beer battered haddock fish sticks with homemade tartar sauce and French fries. And 9 oz. of Saranac Adirondack lager, left over from making the beer batter.
And 2 glasses of Eagle's Rock malbec.
Weight at beginning of the day: 118.4 lbs.
Weight at the beginning of the next day: 117.4 lbs.