What I ate: February 2, 2012
Breakfast: Sausage, egg and cheese biscuit . With homemade spicy breakfast pork sausage and a homemade buttermilk biscuit.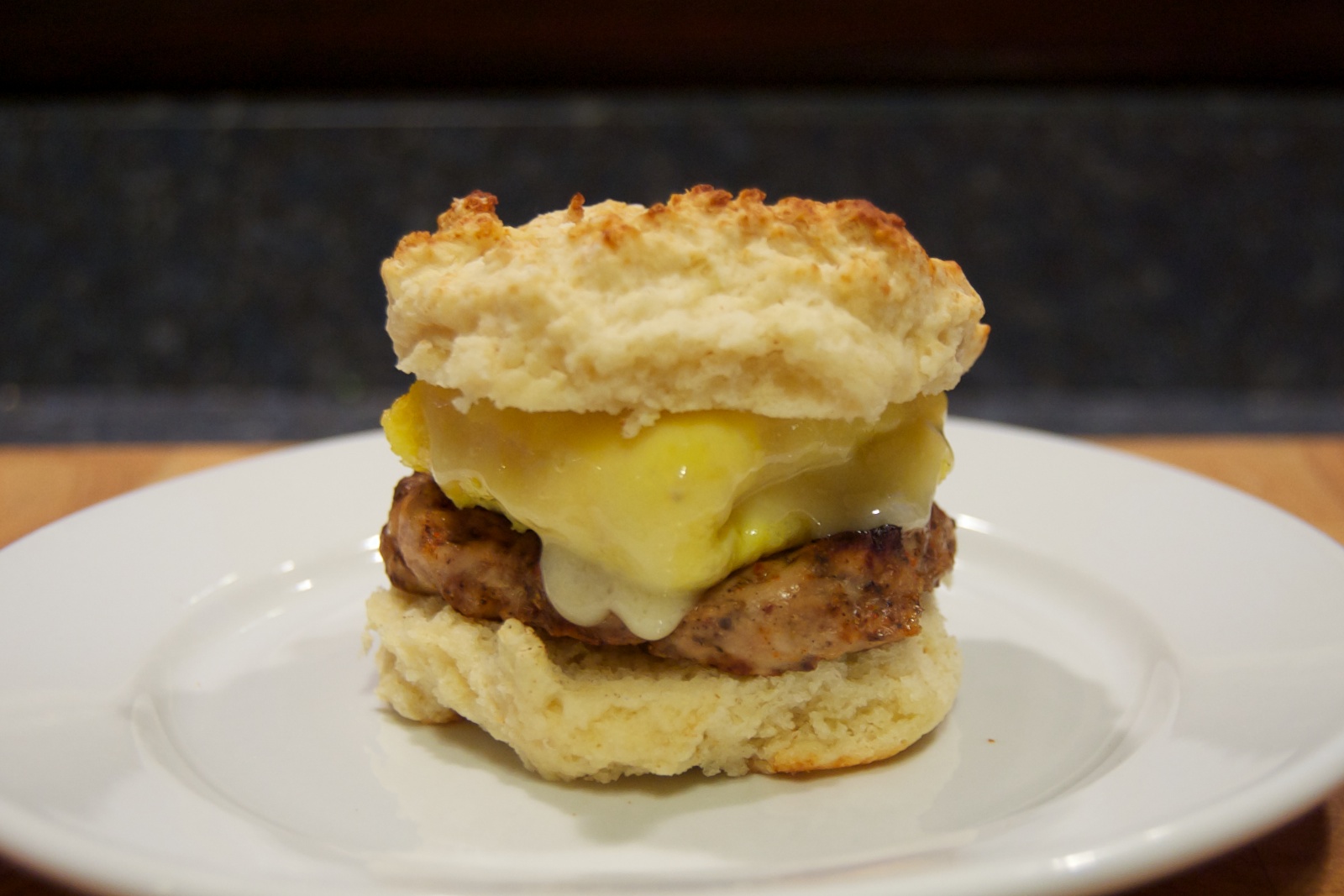 Snack: 1.0 oz. Sriracha Chex Mix and a Spicy V-8. Lunch: Zucchini and bacon stir-fry .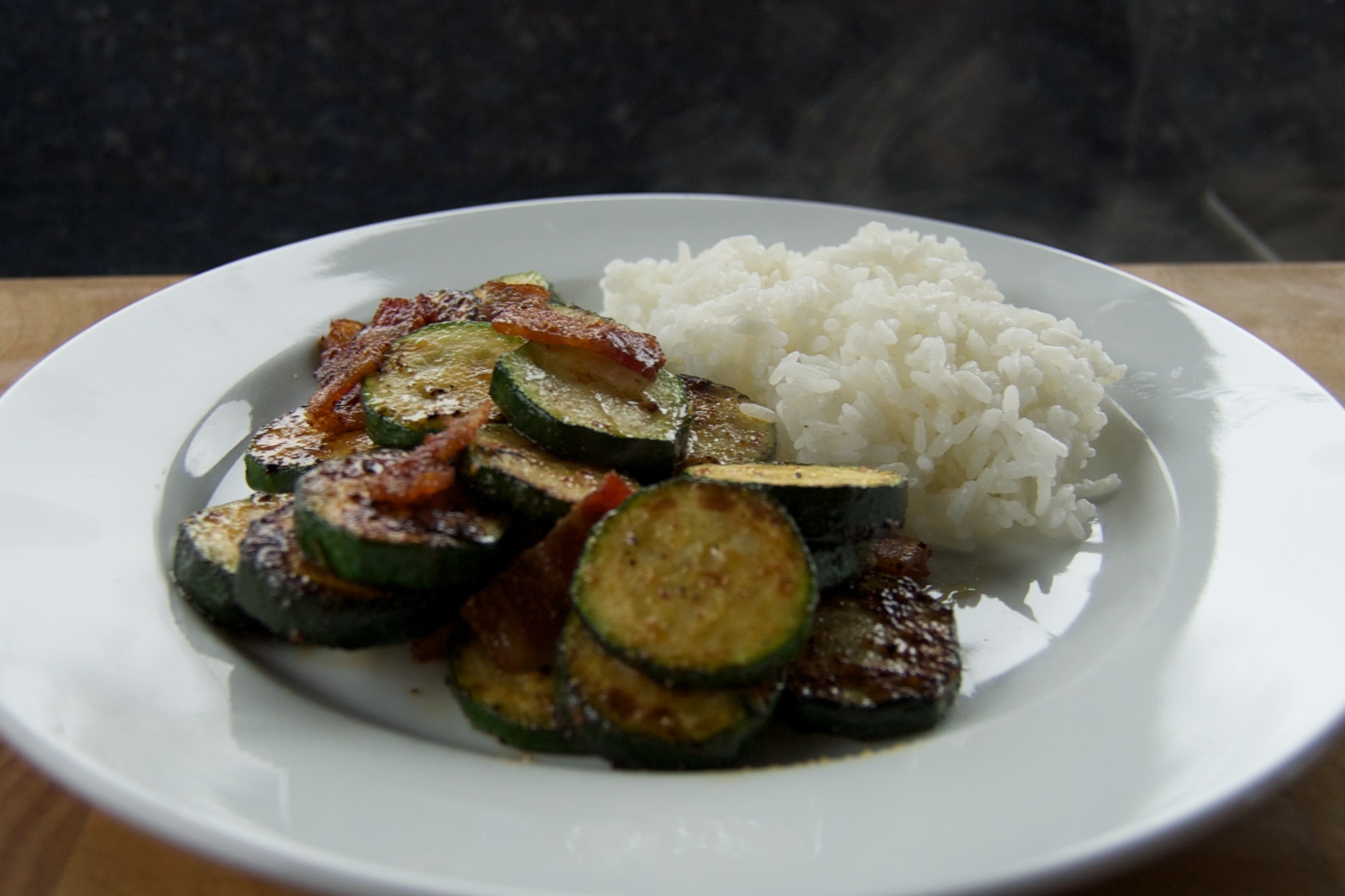 Snack: 0.7 oz. peanuts.
Walked 4.66 miles in 1:18:59. I took a different route this time which was a little longer and significantly hillier!
Dinner: Chicken paprika with rice and broccoli. With 1 glass of Project Paso New Zealand sauvignon blanc.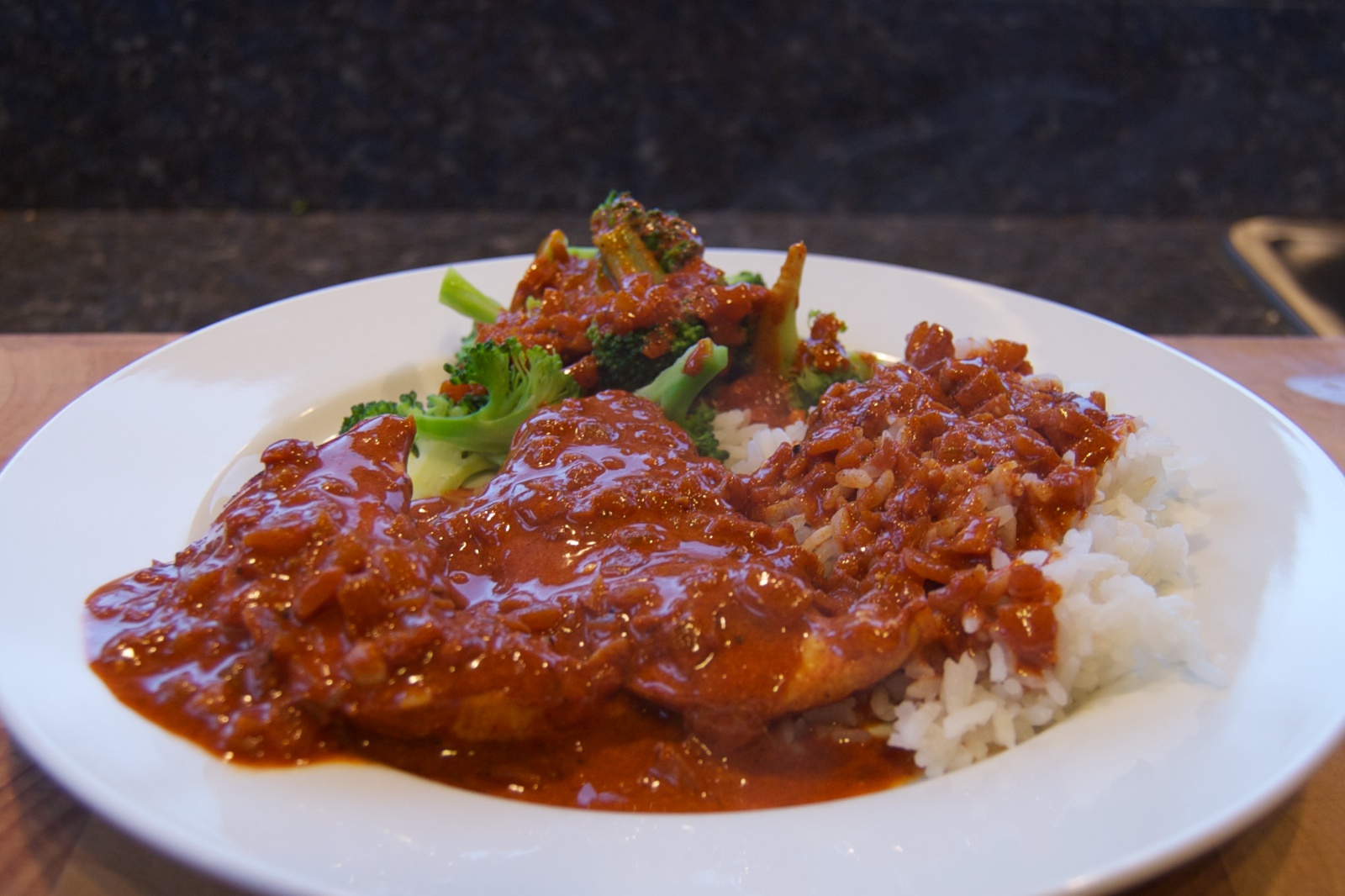 And 2 glasses of Black River malbec.
Dessert: 2 strips of Dagoba lavender blueberry dark chocolate bar.
Weight at beginning of the day: 115.8 lbs.
Weight at the beginning of the next day: 116.6 lbs.