Sausage, egg and cheese biscuit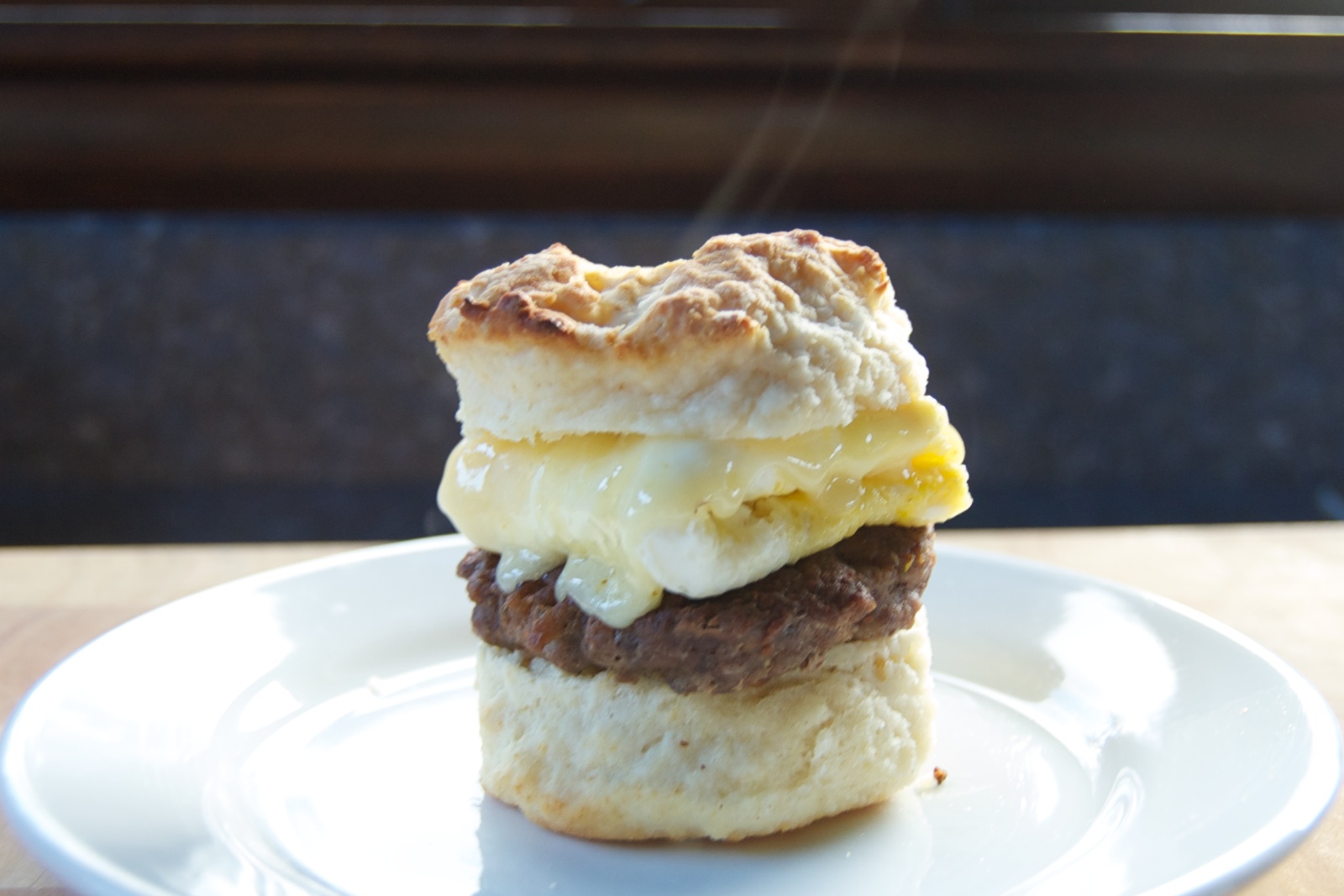 Once in a while I like my breakfast sandwich on a homemade buttermilk biscuit instead of on an English muffin. Fortunately, I make the biscuits ahead of time and freeze them, so it only takes 15-20 seconds to defrost one in the microwave.
I also make my own homemade spicy breakfast sausage patties , cook, then freeze them so it only takes about 40 seconds in the microwave to reheat from frozen. And the same for turkey sausage patties . The rest is just an organic egg, cooked in a 6" round pan, folded into quarters, and squared off. And 2 small slices of Cabot extra sharp cheddar cheese. I melt it with a propane torch, the same one I use to make crème brûlée.
Also related: Sausage, egg and cheese English muffin Bacon, egg and cheese English muffin