What I ate: March 28, 2012
Breakfast: Chorizo breakfast burrito and a glass of orange juice.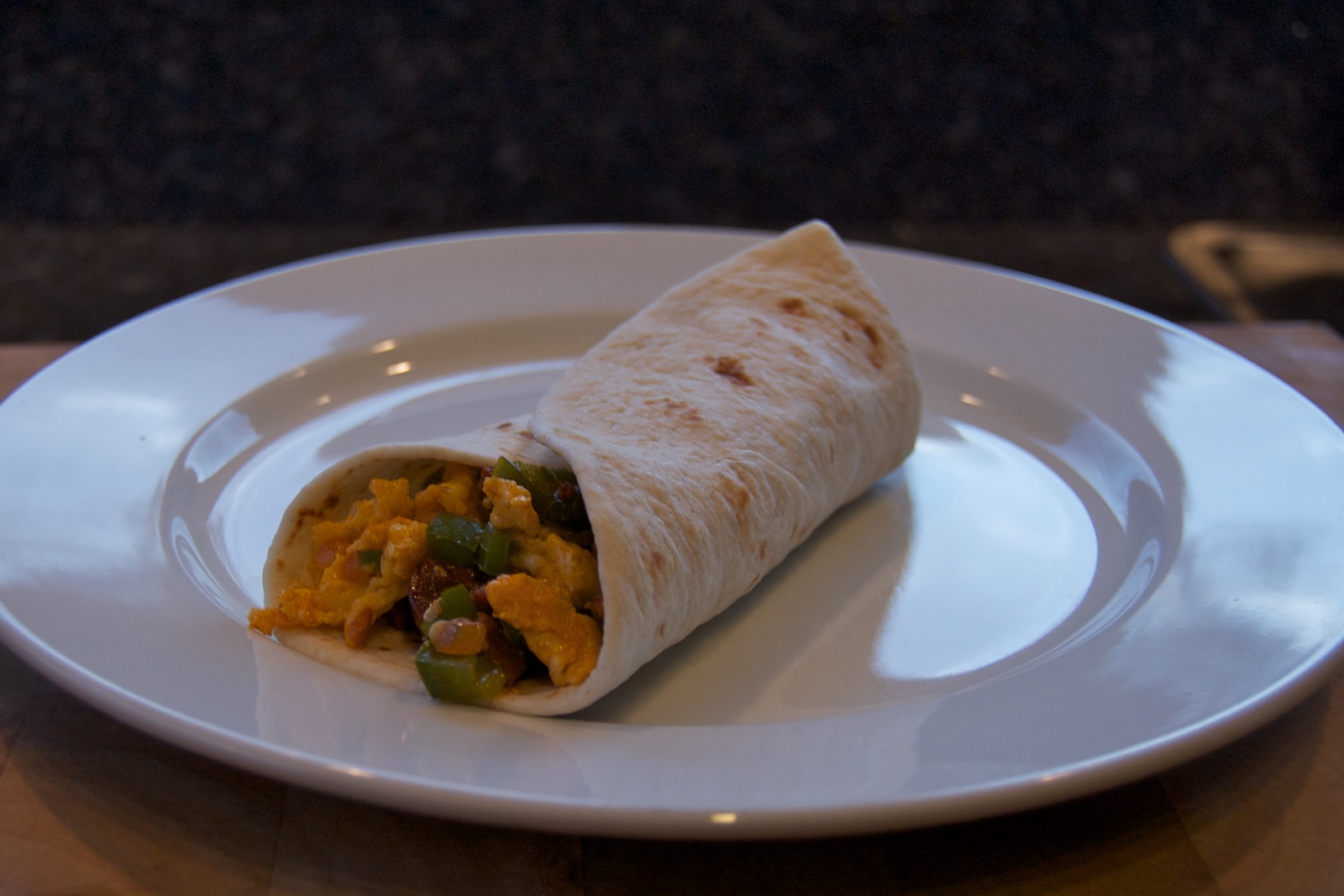 Snack: 1.0 oz. Sriracha Chex Mix and a Spicy V-8.
Lunch: Zucchini and bacon stir-fry . There's a whole zucchini and 2 1/2 slices of bacon in it.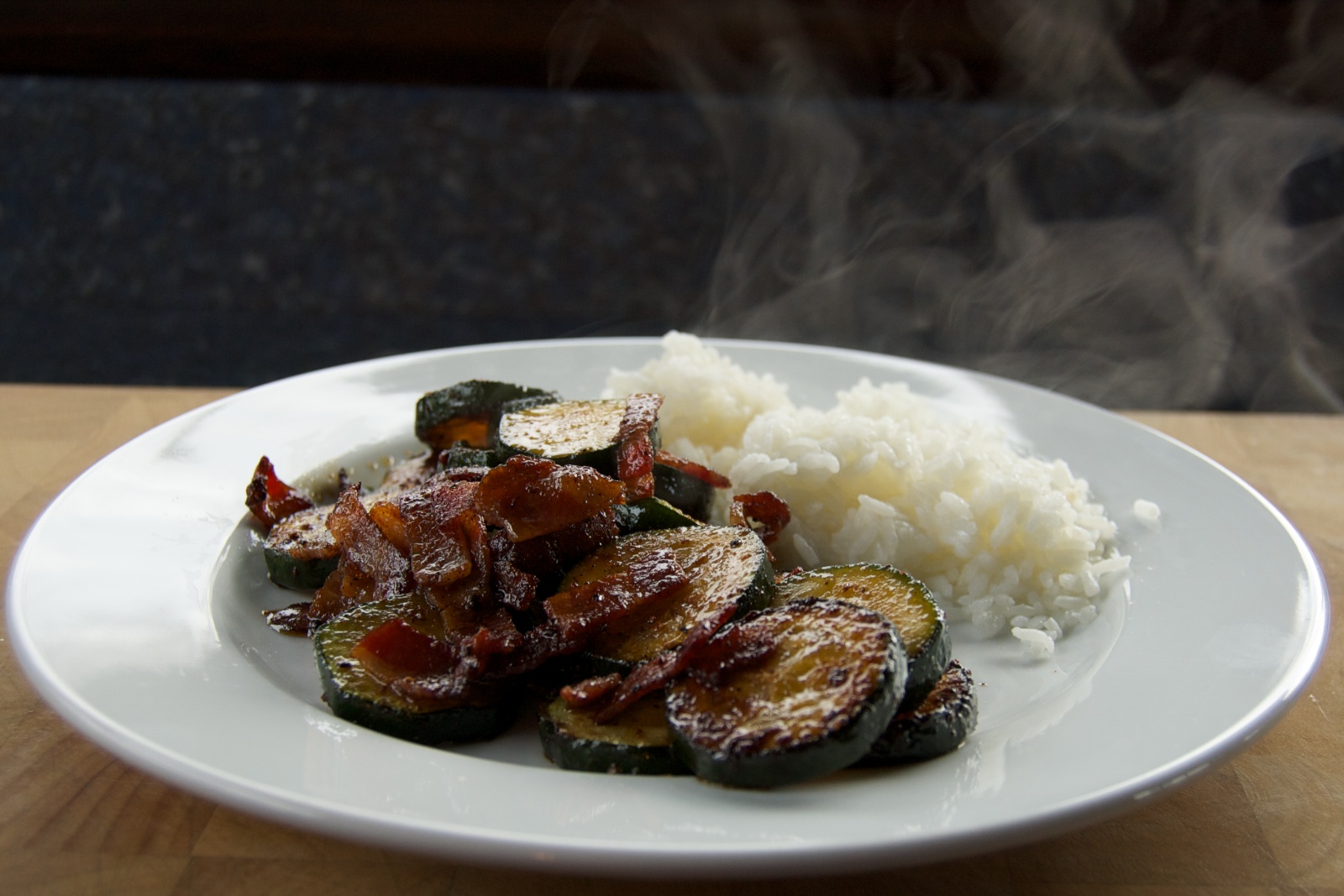 Dinner: Chicken tenders, boneless Buffalo wings and French fries. And a Saranac Adirondack lager.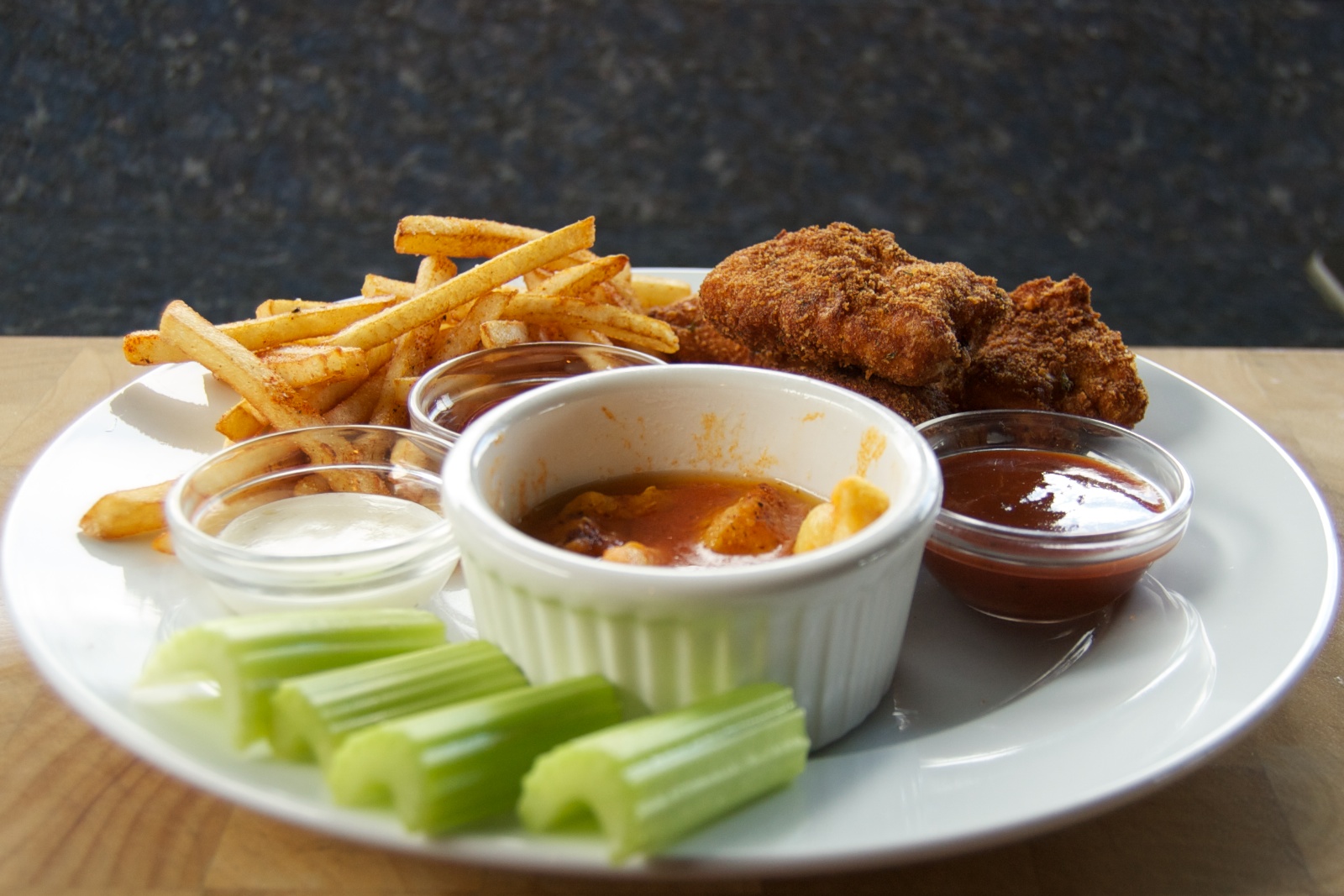 And 2 glasses of Aguaribay malbec.
Weight at beginning of the day: 119.8 lbs. Weight at the beginning of the next day: 119.6 lbs.