What I ate: March 5, 2012
Breakfast: Eggs, toast and bacon .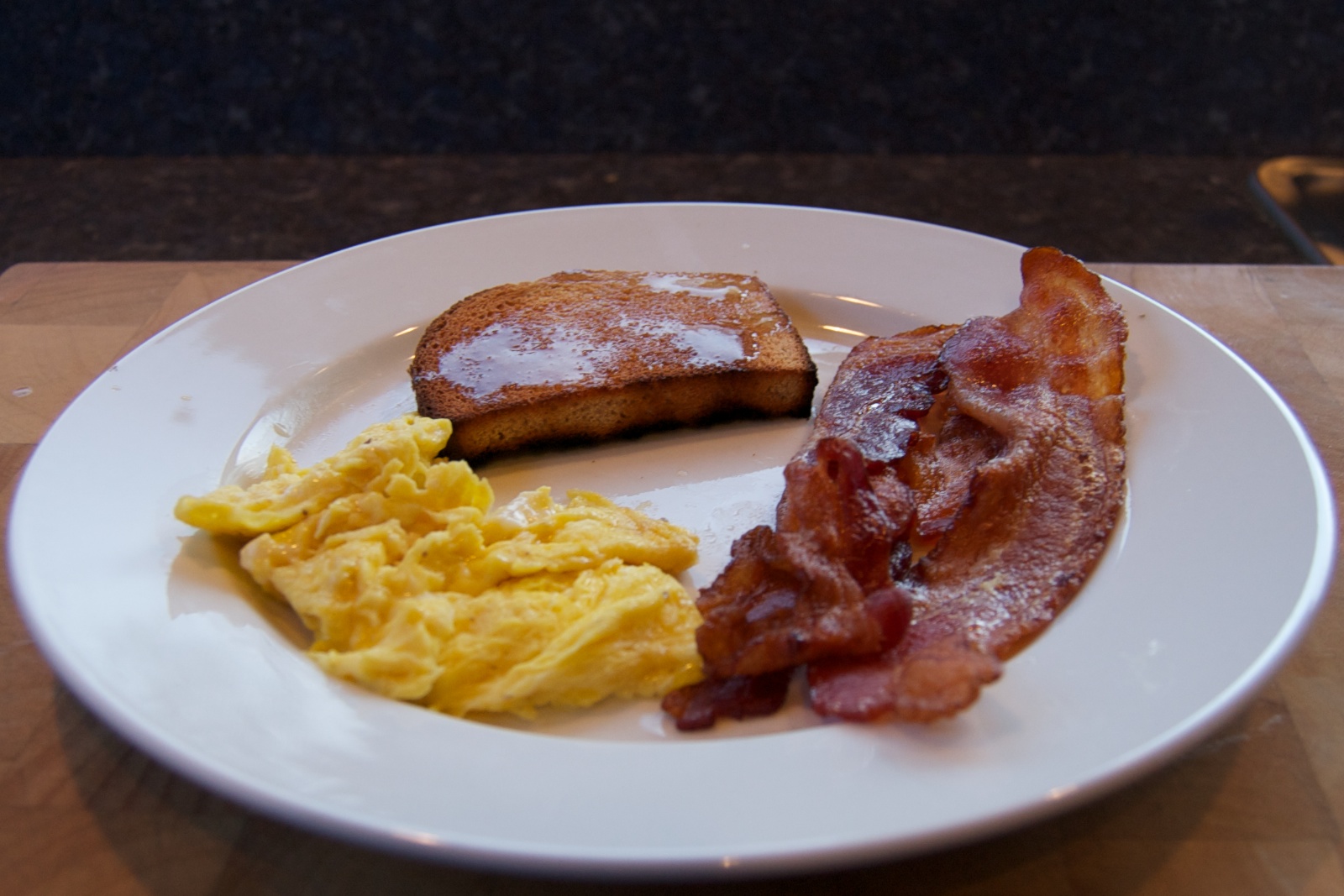 Snack: 1.0 oz. Sriracha Chex Mix .
Lunch: Turkey and cabbage stir-fry .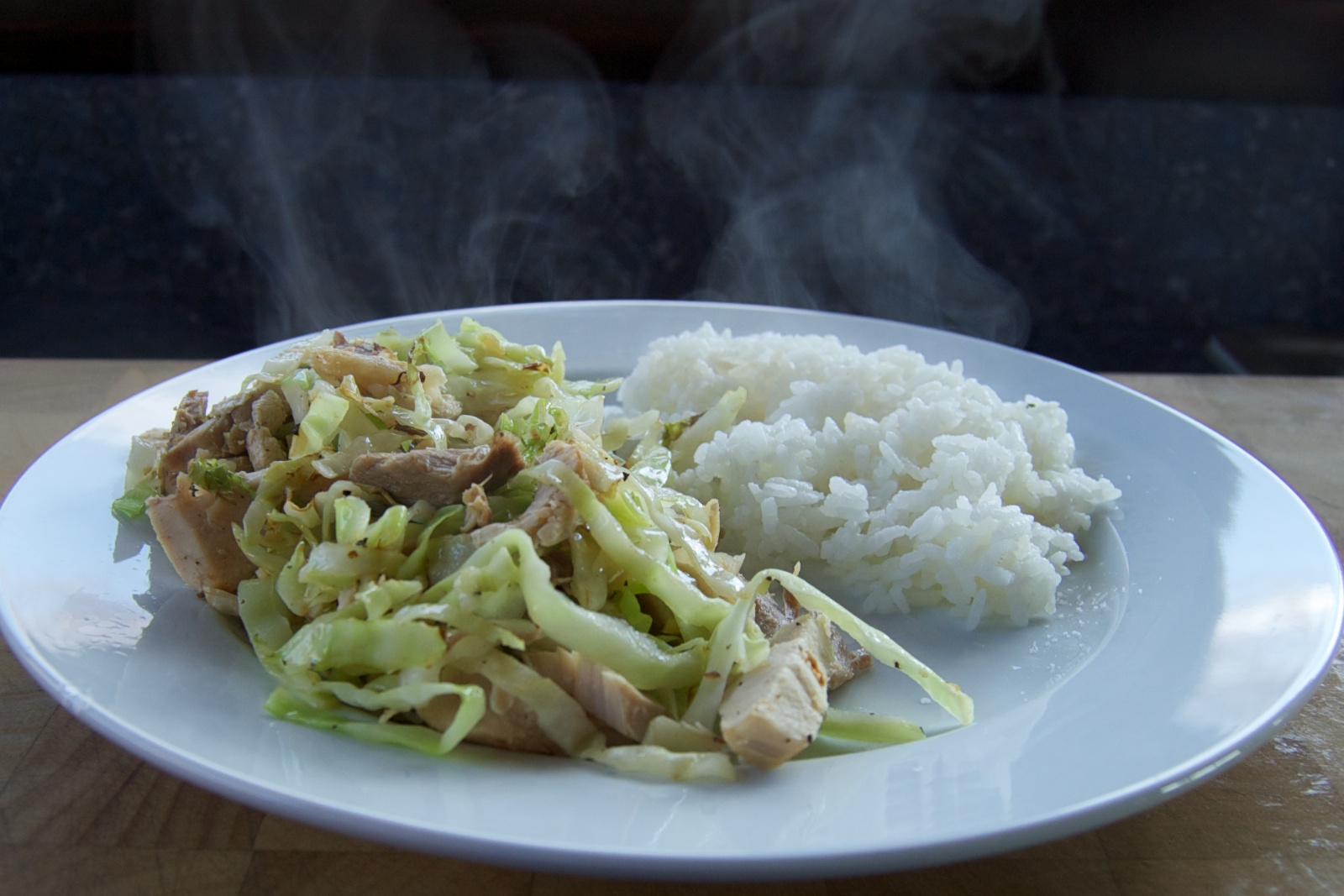 Snack: 0.7 oz. peanuts.
Today was grocery shopping day so I prepped a bunch of food.
Years ago I bought a lot of individually quick frozen pre-cooked sausage links but I stopped when I started eating more locally made sausages. A month or two ago I bought a bag of Banquet IQF sausages and I'll never make that mistake again! They're not very good, and not very well cooked, either. Much better to cook and freeze them myself.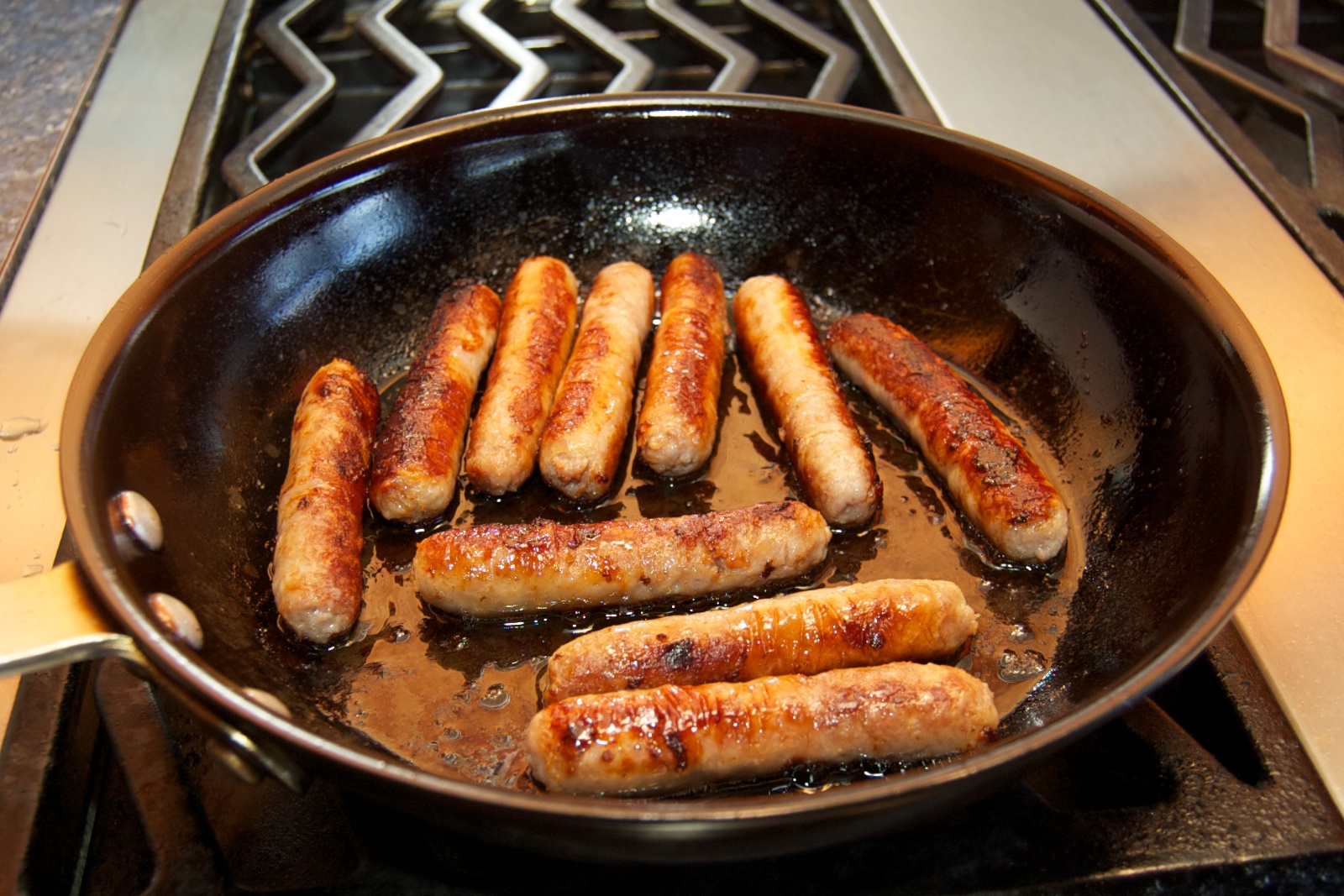 I made homemade ground beef today. Part of it went into four 4 oz. (before cooking) burgers, grilled, vacuum sealed and frozen. They're not fully cooked through - they'll be both defrosted and cooked in the sous vide.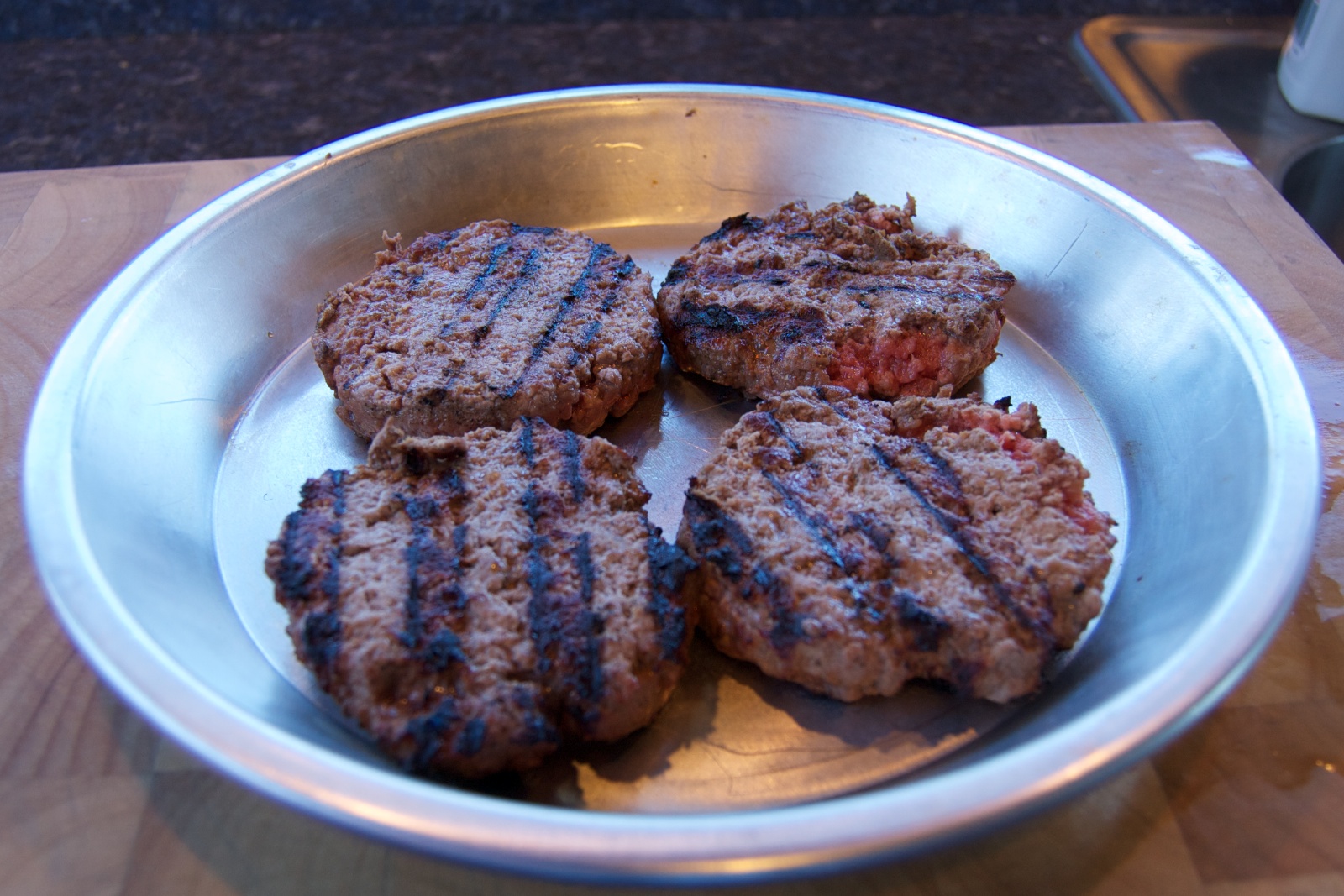 And the rest went into packages of taco seasoned ground beef for beef tacos or nachos. Four packages of about 3.0 oz. and one package of 4.2 oz., vacuum sealed and frozen.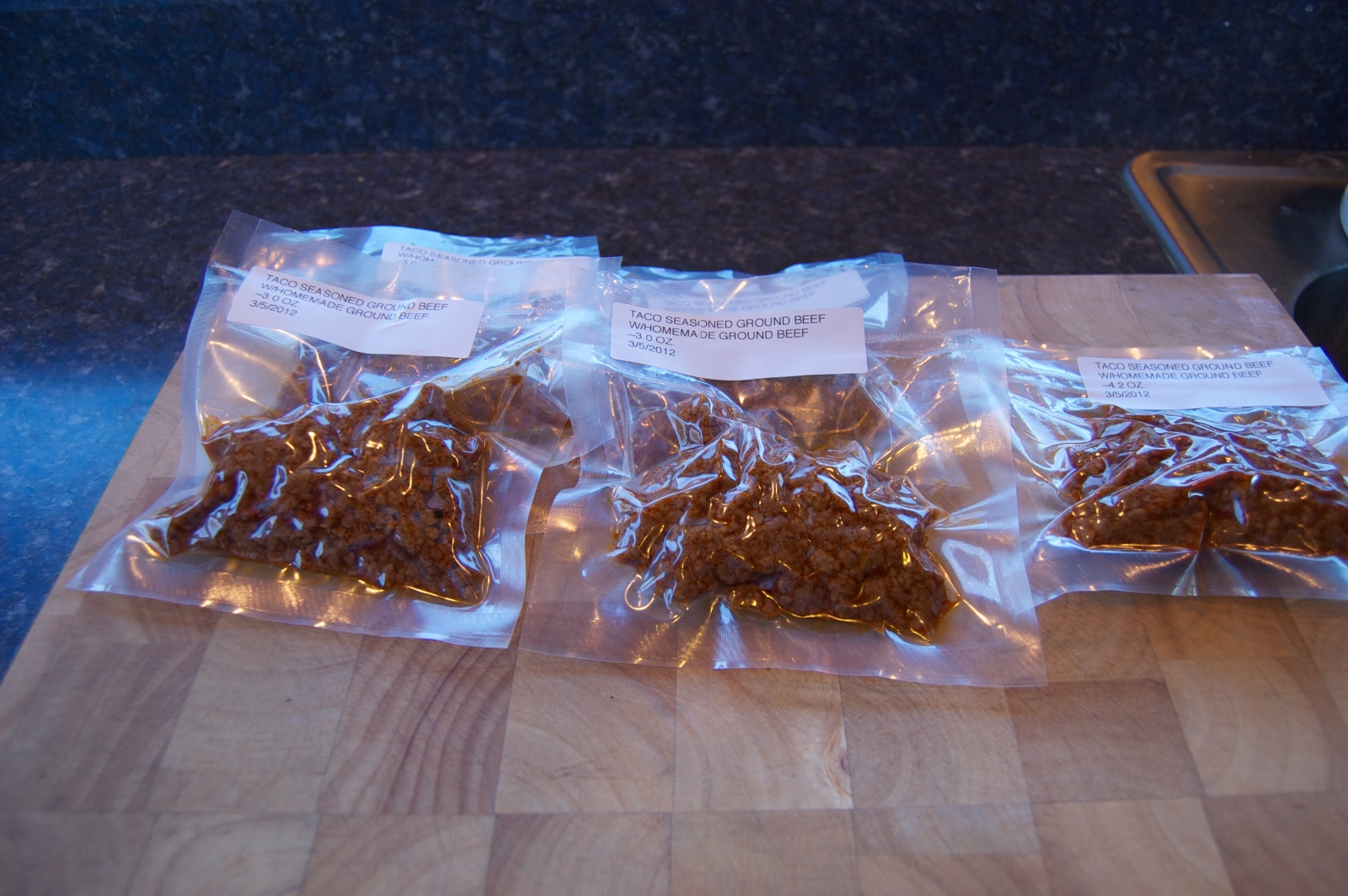 Snack: 4 Garden valley veggie Wheat Thins toasted crisps with Cabot extra sharp cheddar. And a half glass of Cupcake sauvignon blanc.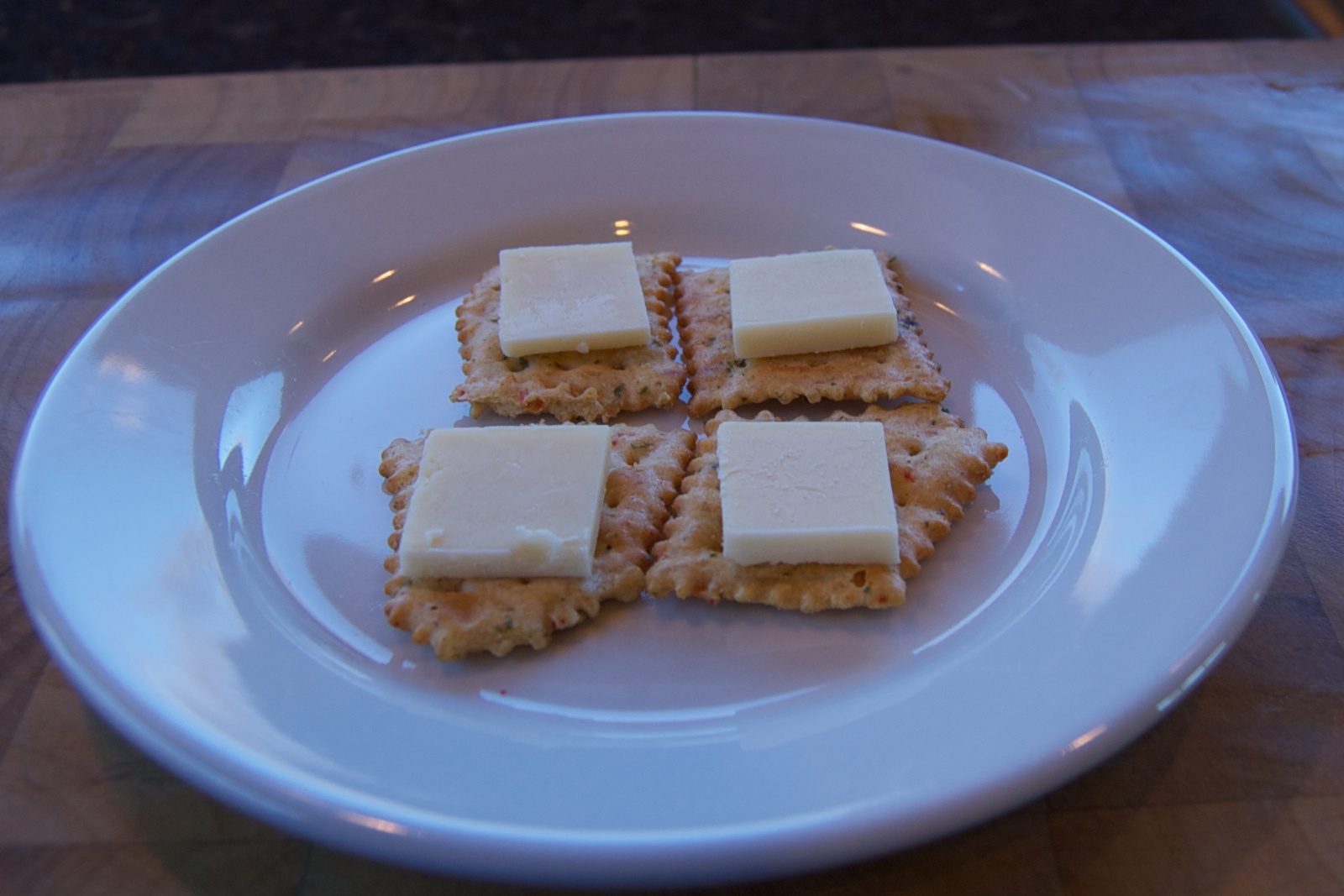 Dinner: Asparagus and prosciutto pasta .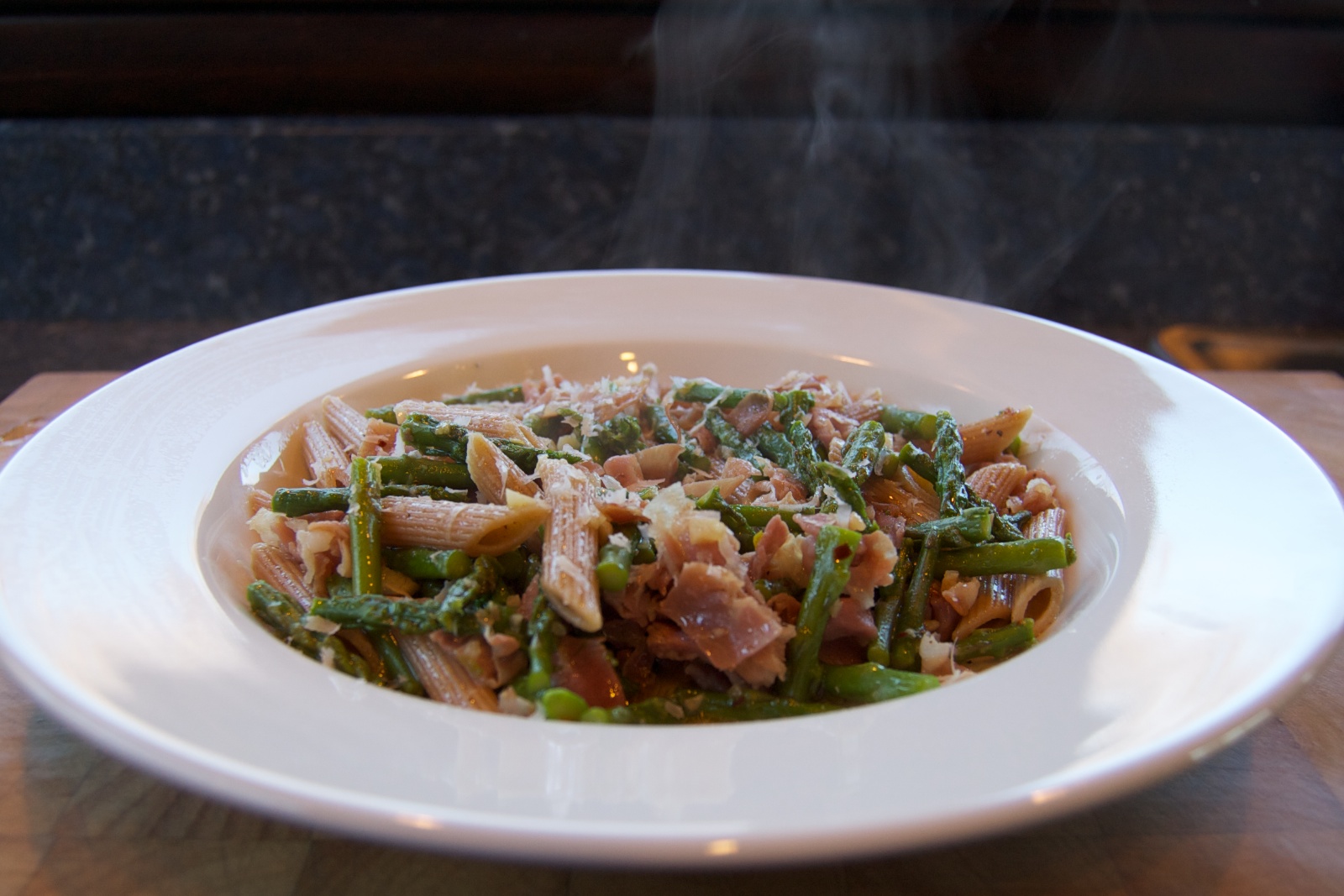 And 2 glasses of Gianni Russo Montepulciano d'Abruzzo.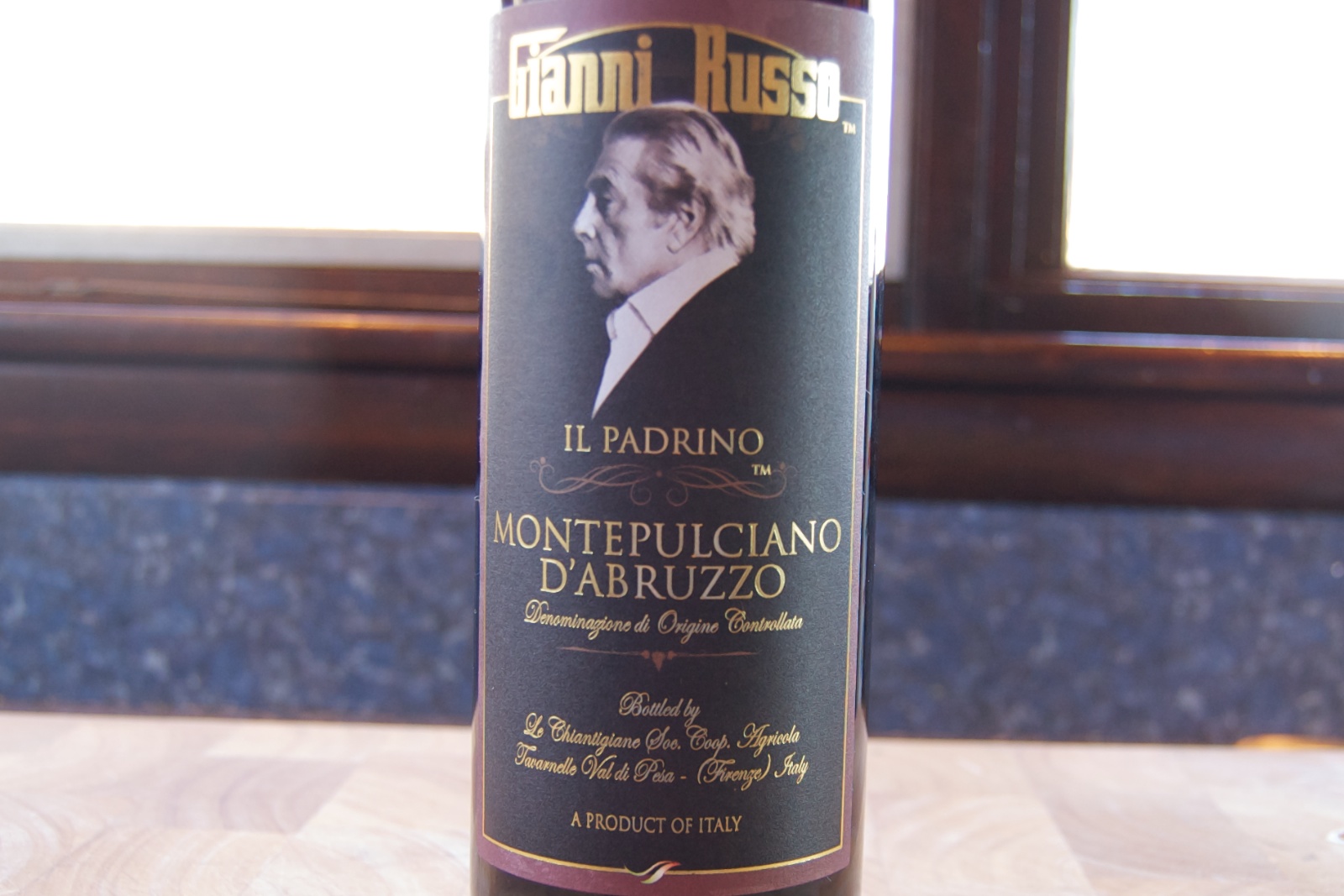 Dessert: 2 strips of Green & Black's hazelnut currant dark chocolate bar.
Weight at beginning of the day: 120.2 lbs. Weight at the beginning of the next day: 119.8 lbs.