What I ate: July 17, 2012
Breakfast: Homemade blueberry muffin and bacon .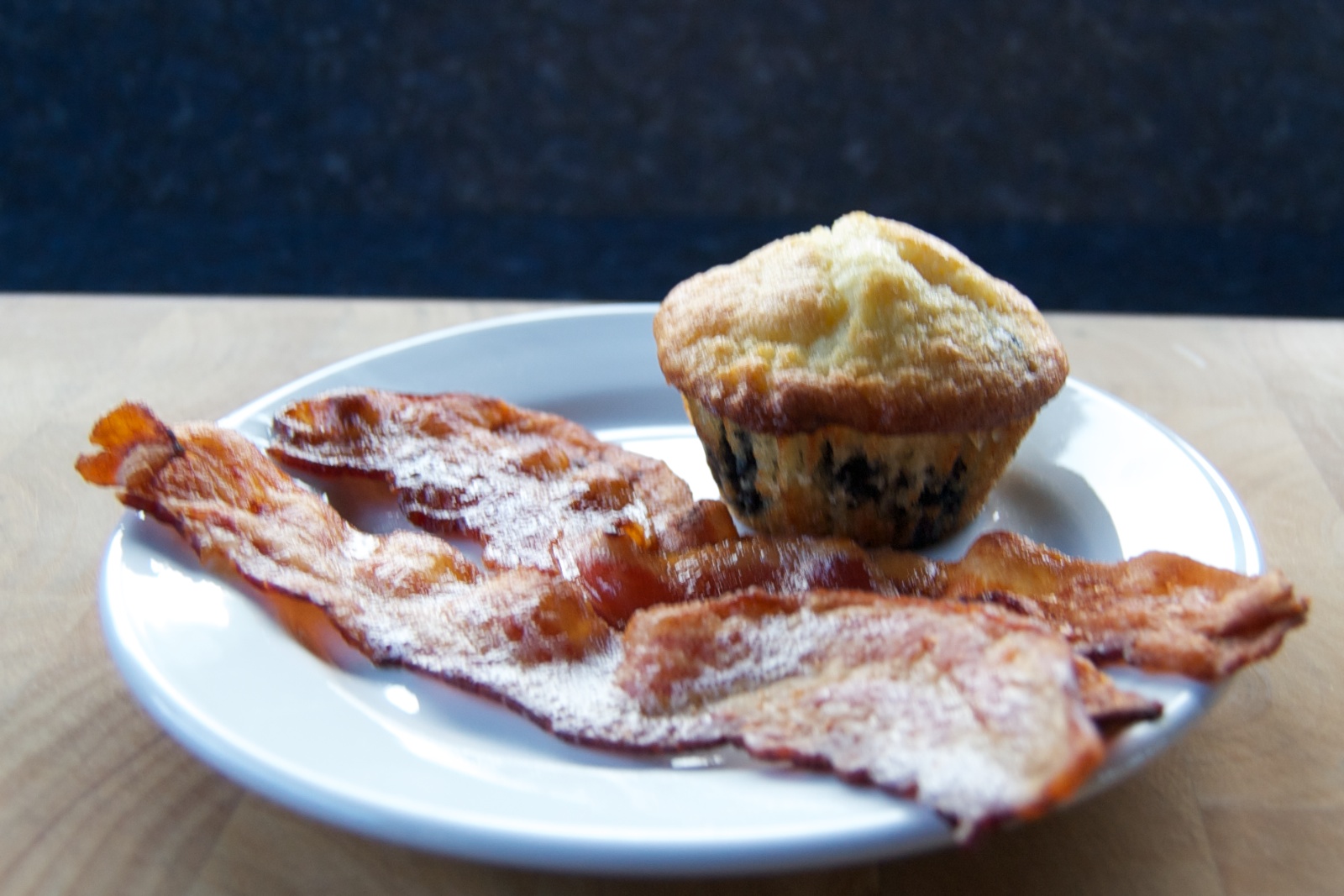 Snack: 1.0 oz. Sriracha chex mix .
Lunch: Sausage and green pepper stir-fry with rice.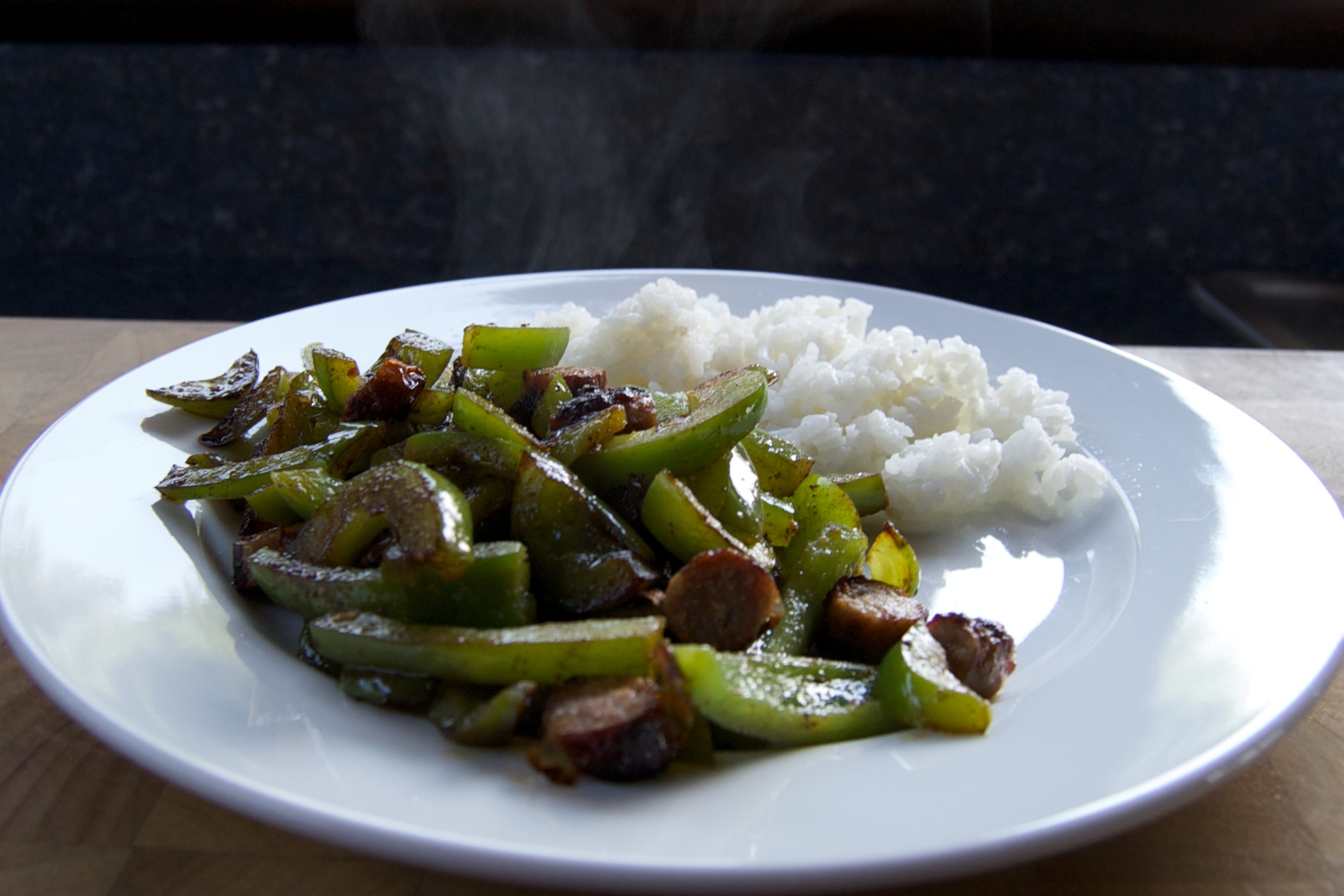 Snack: 0.7 oz. peanuts and a Saranac rye IPA.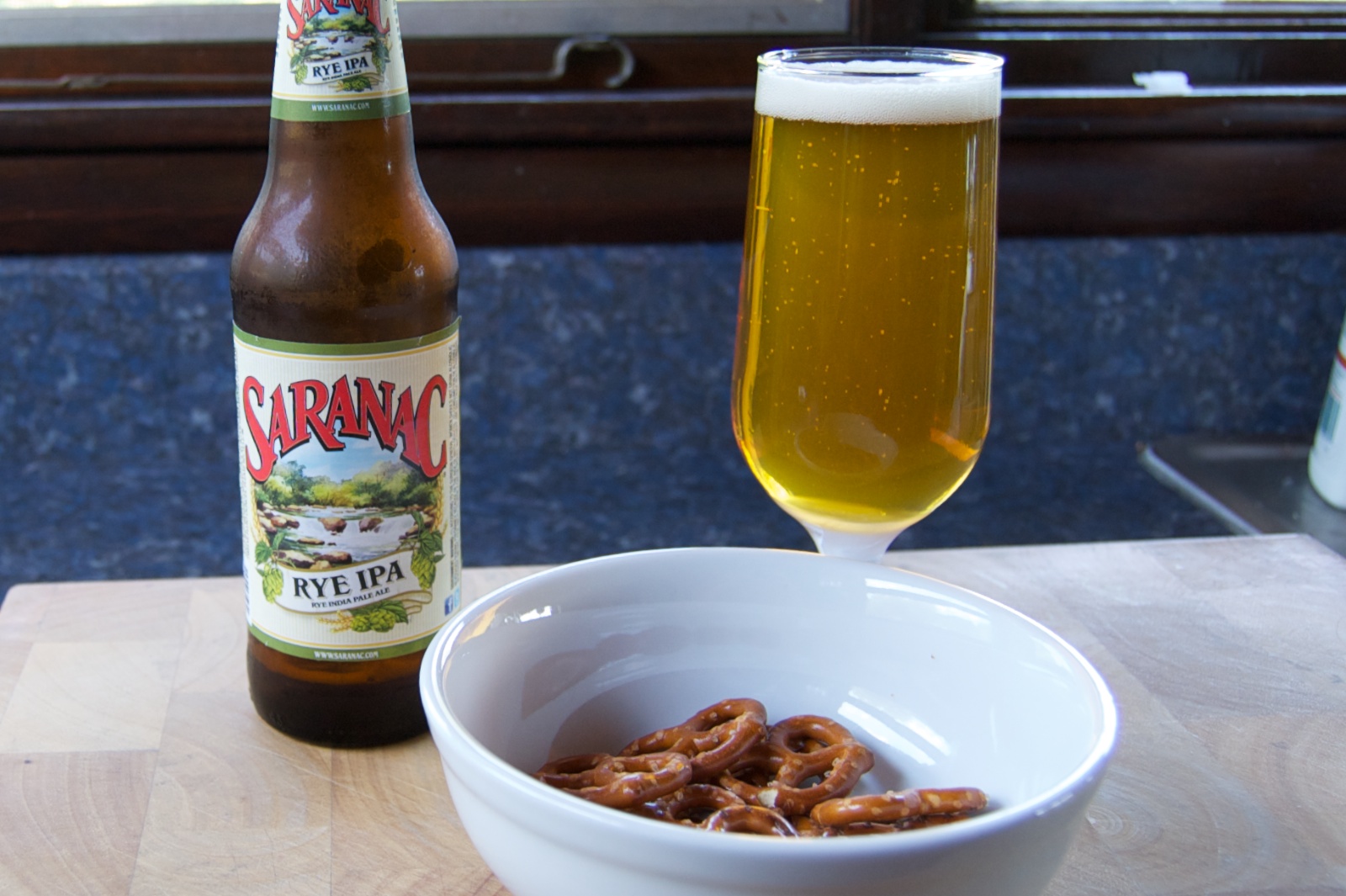 Dinner: Salad with celery, carrot, cucumber, radish, green pepper, mushrooms, red onion and grape tomatoes with Kraft Tuscan house Italian dressing and Olivia's croutons. There's only one serving of the dressing left and then I'm switching to Annie's organic Tuscan Italian dressing, which I would have gotten in the first place but I didn't see it in my grocery store until after I had purchased the Kraft one.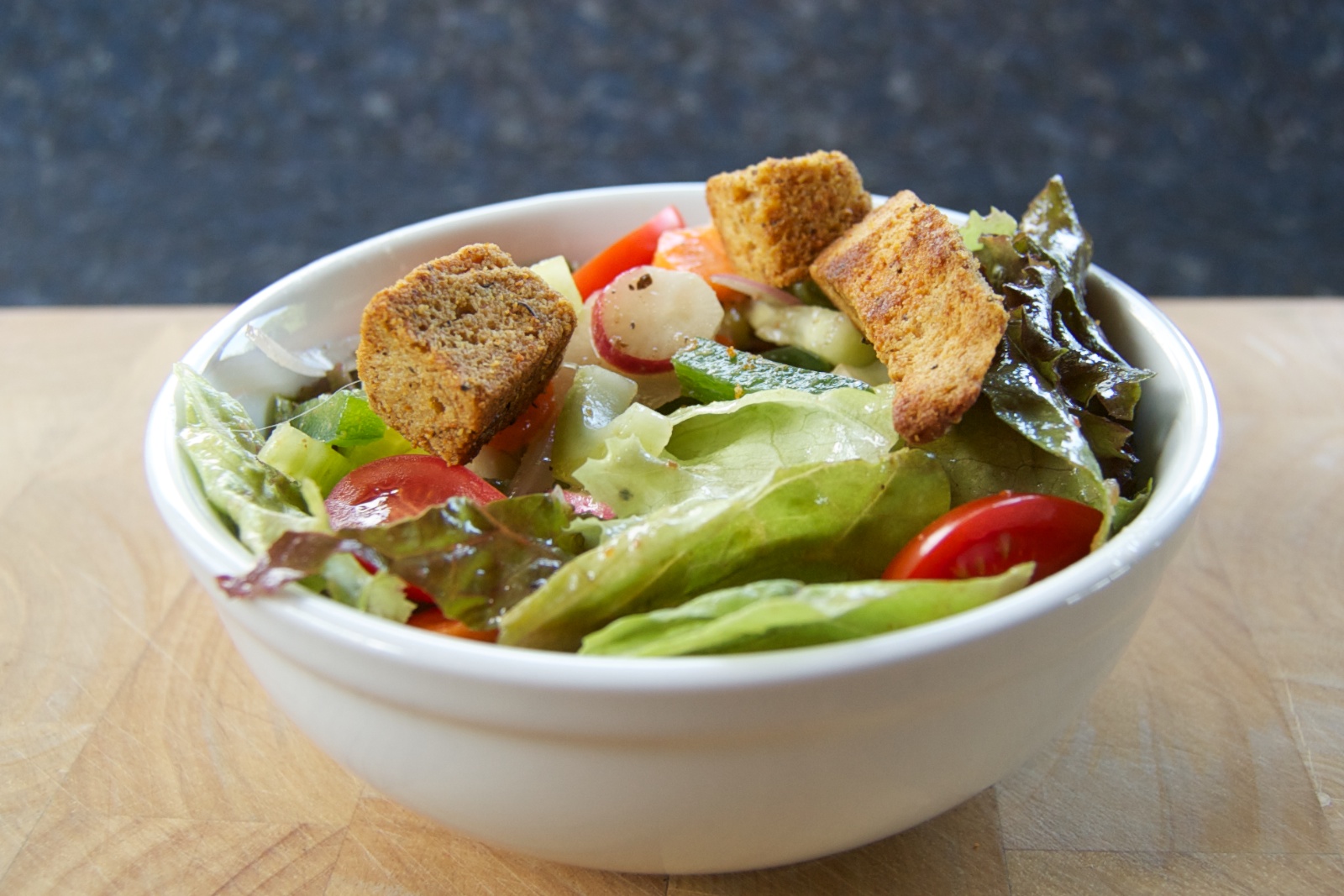 And two slices of pepperoni and mushroom pizza from my local pizza place, Panni, previously frozen. That's a quarter of a small (12") pizza. Reheated for 9 minutes at 400°F on a pre-heated sheet pan.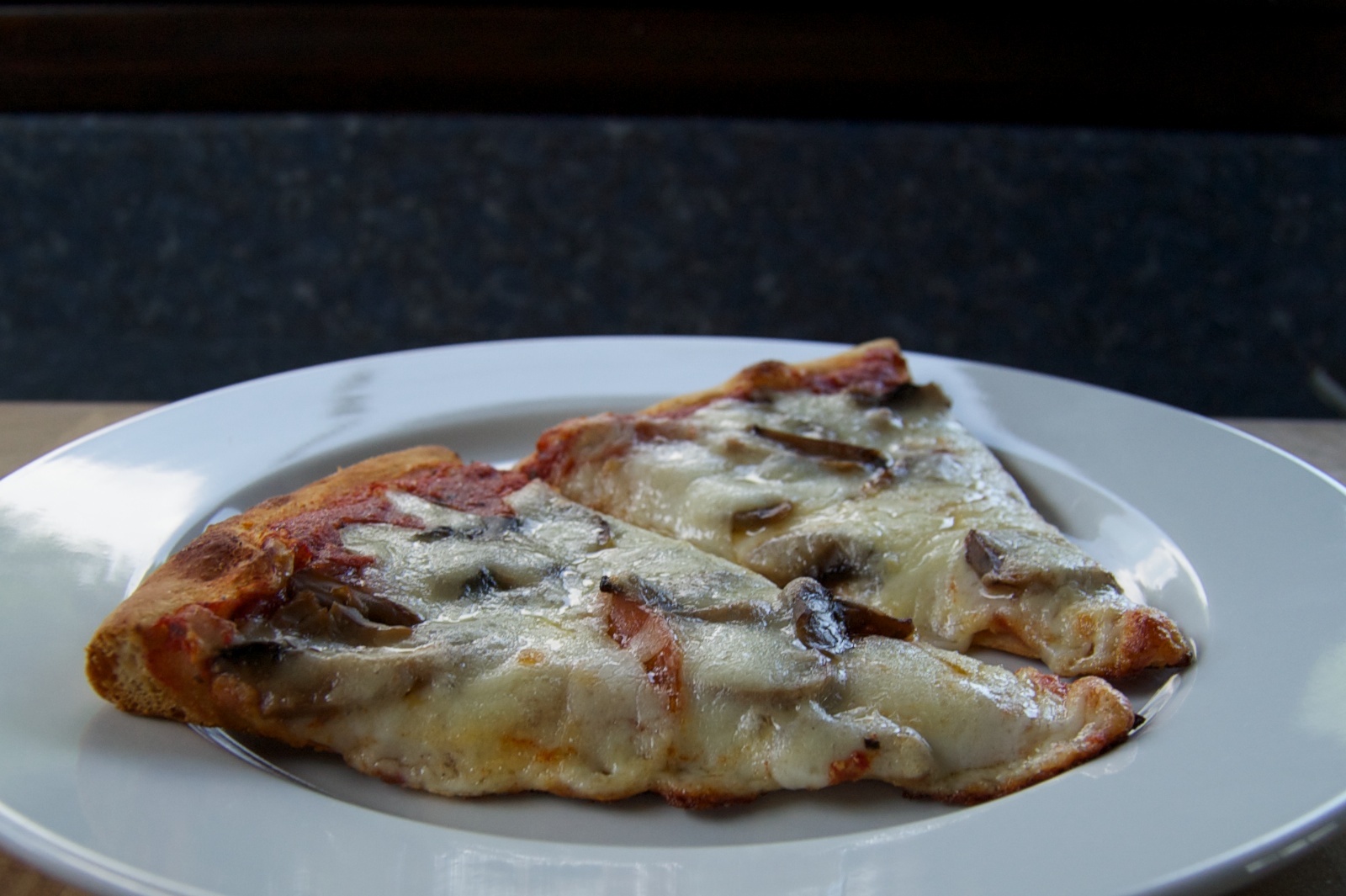 And 2 glasses of Grayson Cellars cabernet sauvignon.
Weight at beginning of the day: 121.4 lbs. Weight at the beginning of the next day: 119.8 lbs.