What I ate: July 3, 2012
Breakfast: Blueberry muffin and bacon.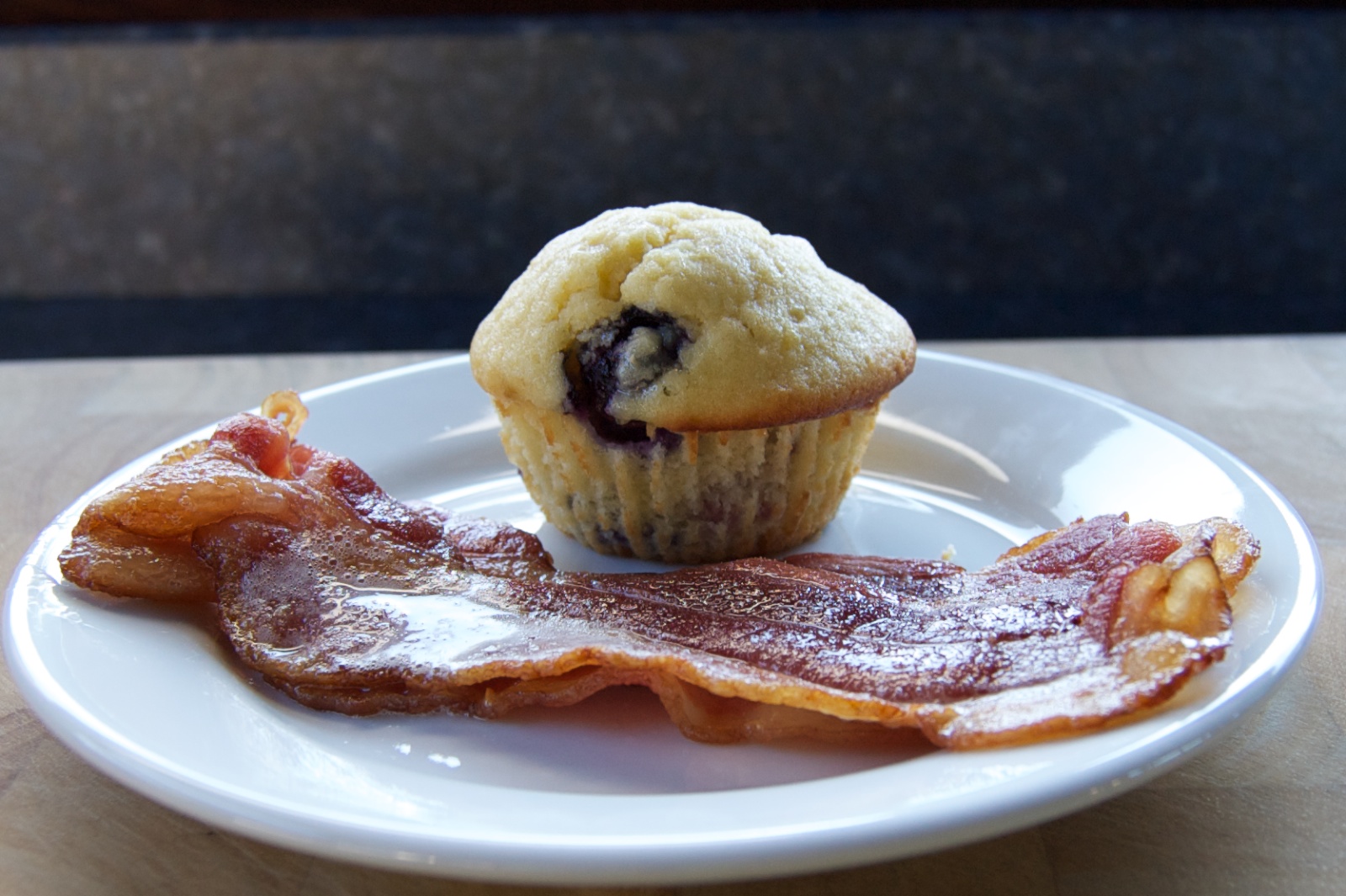 Snack: 1.0 oz. Sriracha chex mix .
Lunch: Bacon, lettuce and tomato sandwich . And Kettle Chips barbecue potato chips.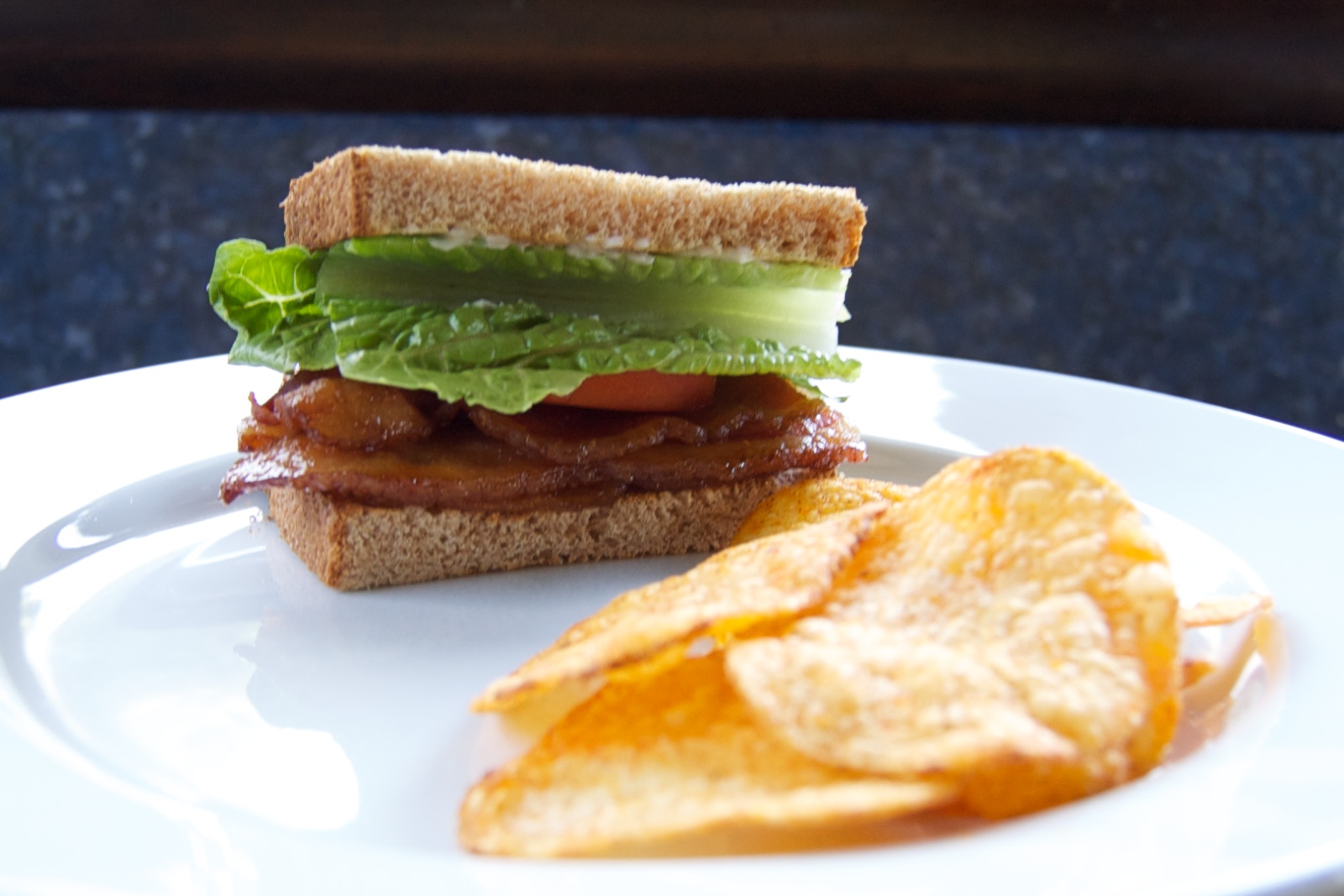 Snack: 0.7 oz. peanuts and a Saranac blueberry blonde ale.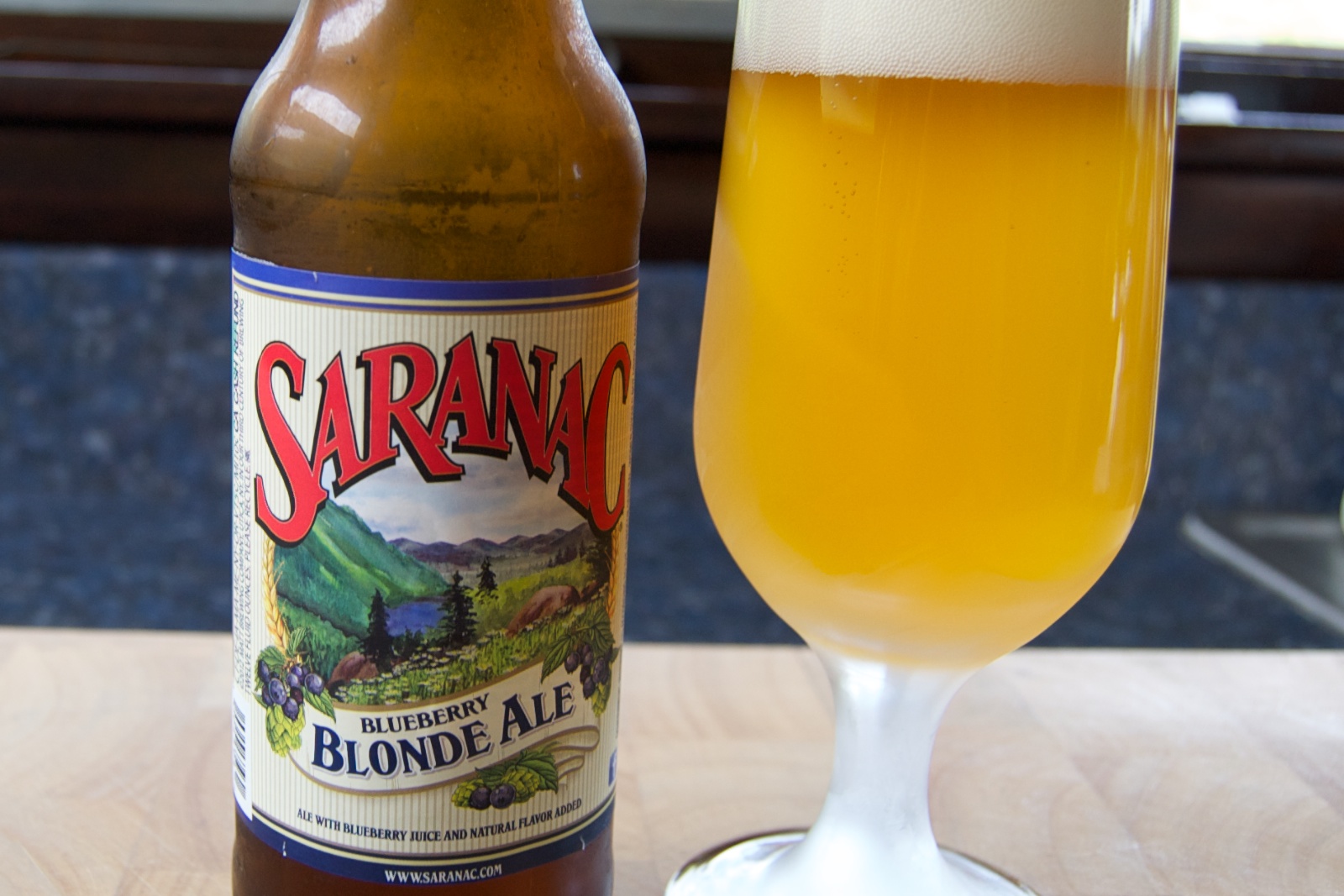 Dinner: Tonkatsu and rice.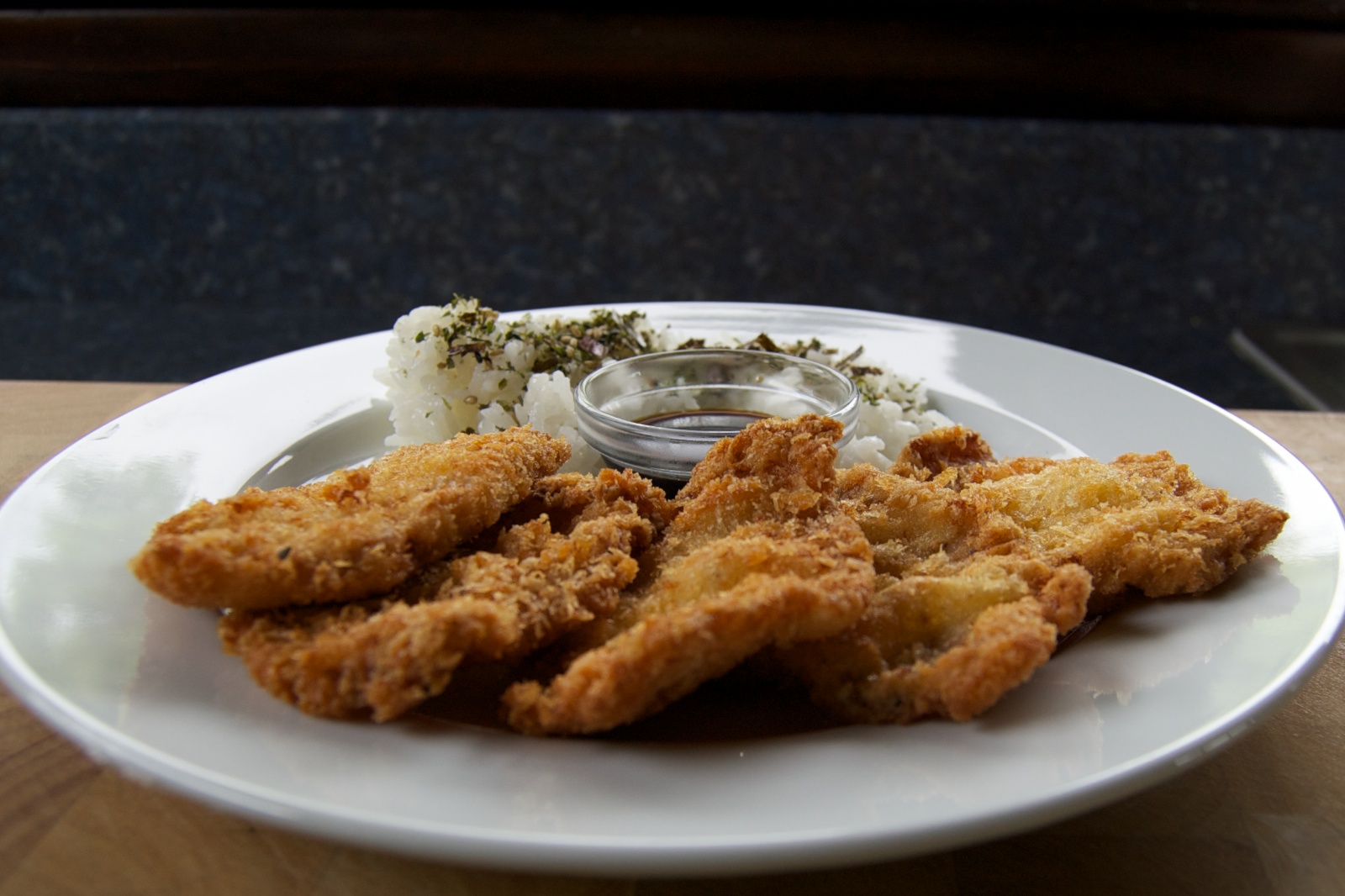 And 2 glasses of Septima malbec.
Weight at beginning of the day: 119.2 lbs. Weight at the beginning of the next day: 120.0 lbs.