What I ate: July 31, 2012
Breakfast: Cinnamon raisin toast with butter (made from homemade whole wheat cinnamon raisin bread ) and a side of bacon.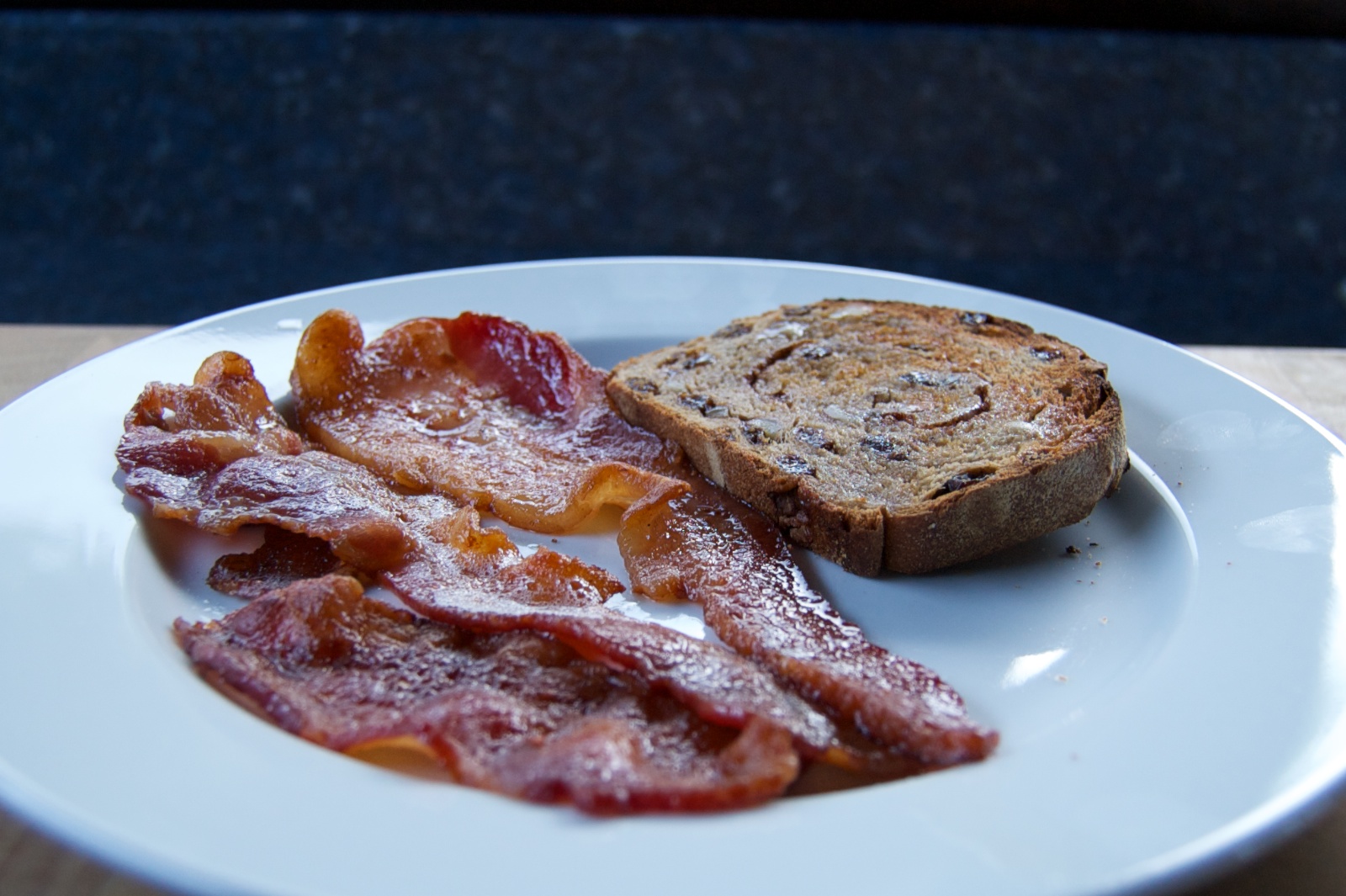 Snack: 1.0 oz. Sriracha chex mix . And a Spicy V-8.
Lunch: Ham and cheddar cheese grilled cheese sandwich. With Kettle Chips barbecue potato chips. With 1.5 oz. black forest ham on a one slice of Barowski's whole wheat bread, cut in half.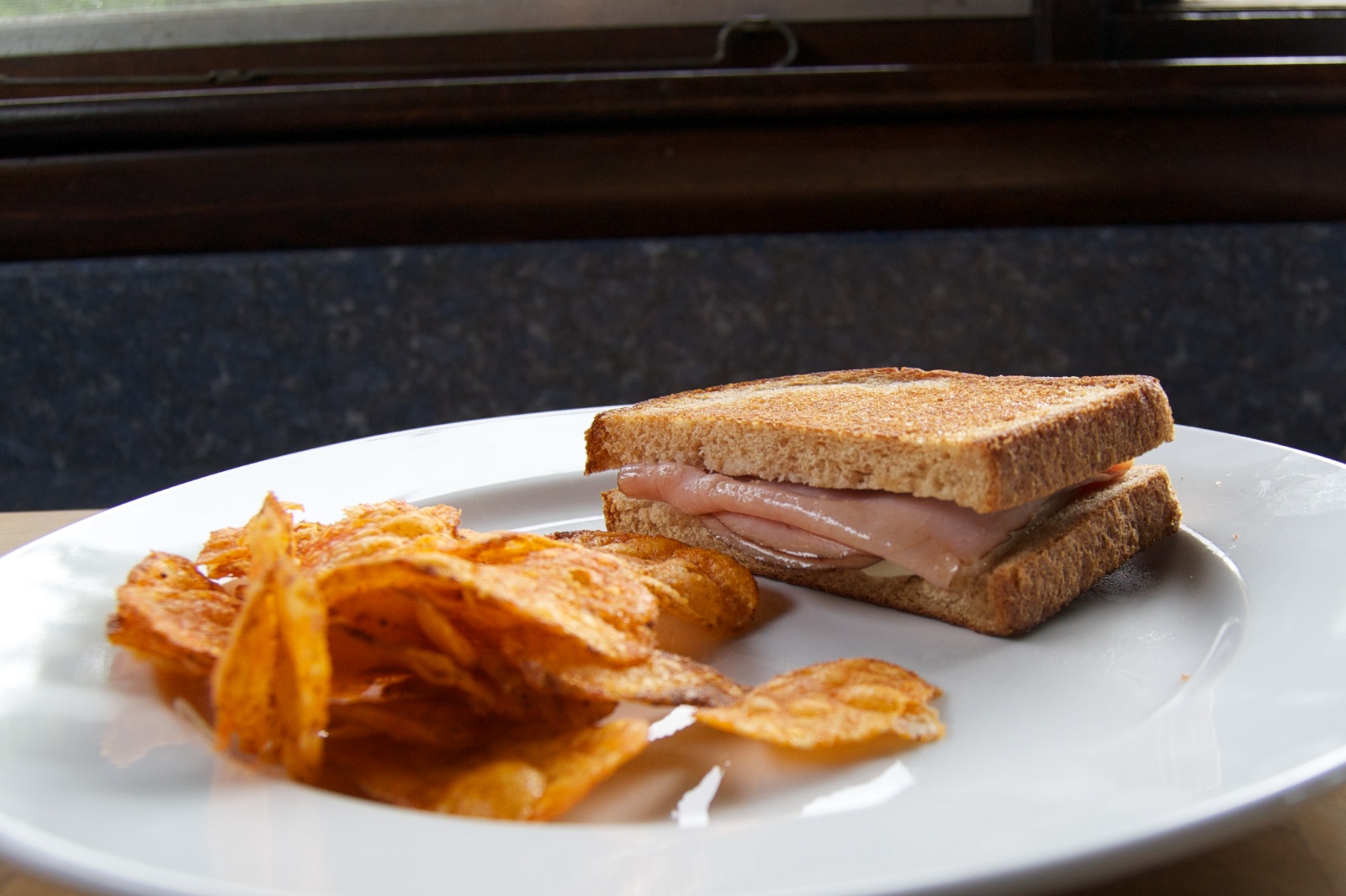 Snack: 0.7 oz. peanuts and a Saranac Adirondack lager. And later, 0.7 oz. peanuts.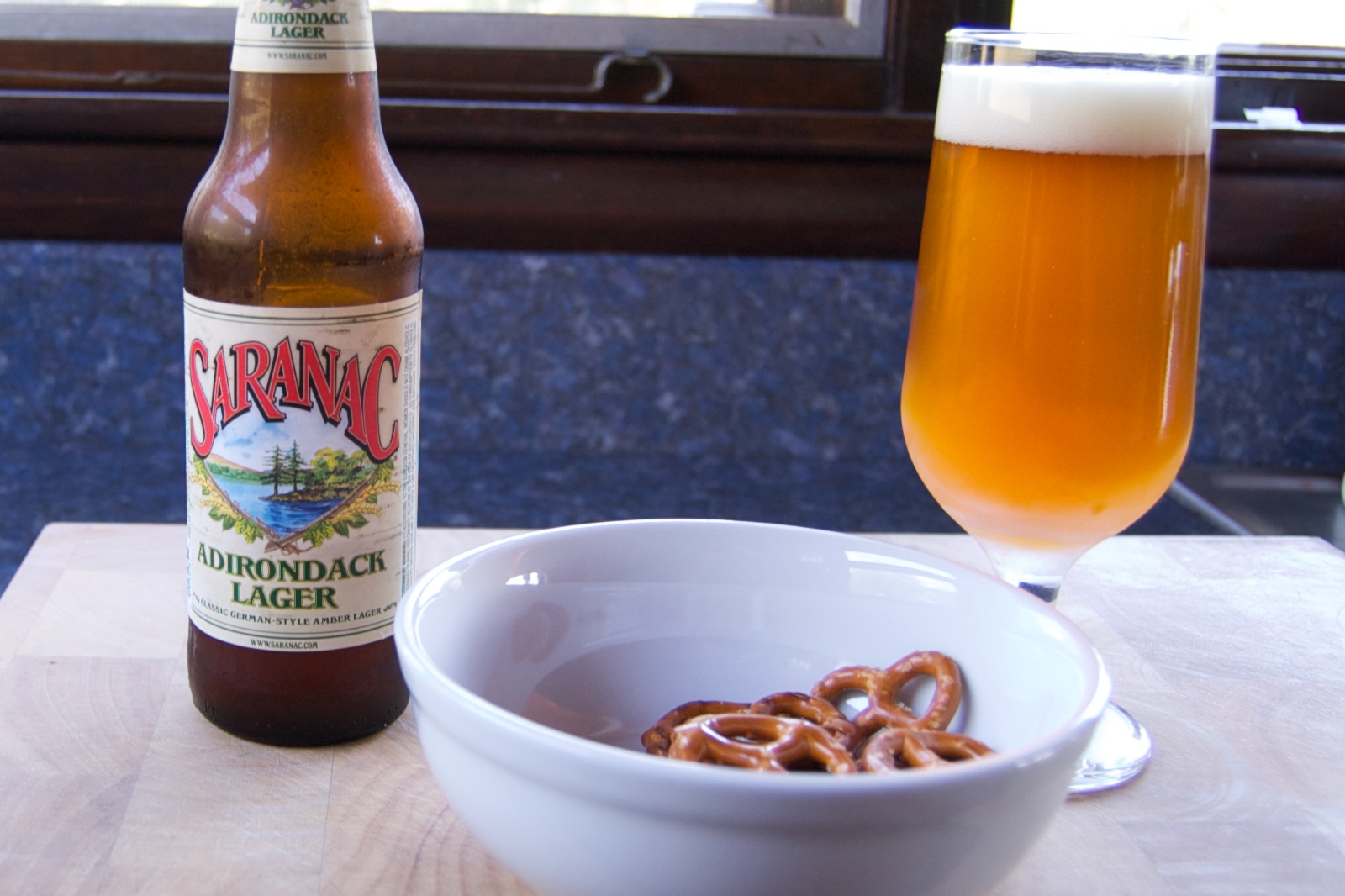 Dinner: Mom's barbecued pork at Mom and Dad's with my nephew. I forgot to take a picture of it, but it looked pretty much like this, but with broccoli.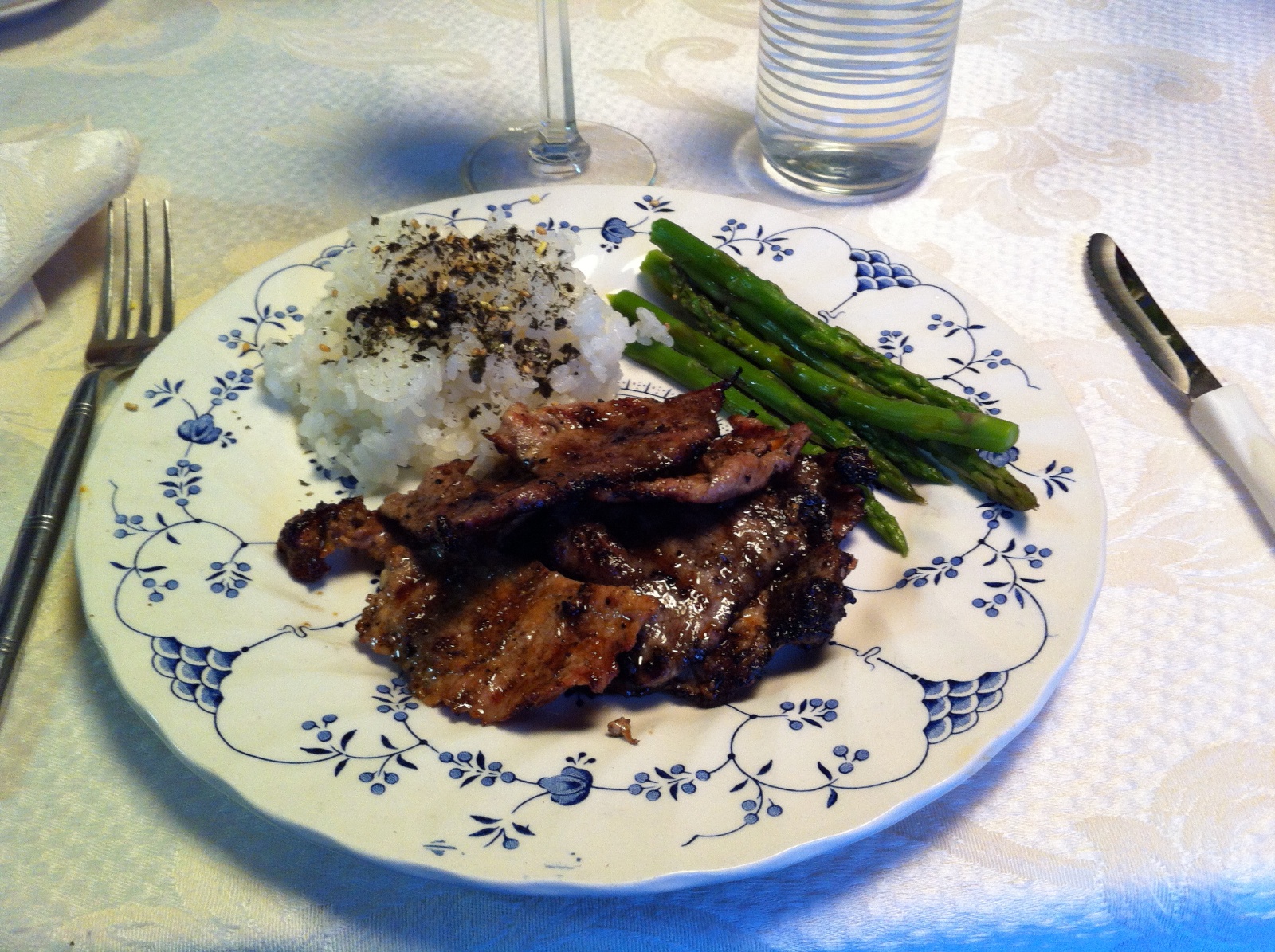 Weight at beginning of the day: 121.4 lbs. Weight at the beginning of the next day: 121.2 lbs.