What I ate: October 16, 2012
Breakfast: Homemade Blueberry muffin and bacon, both previously frozen.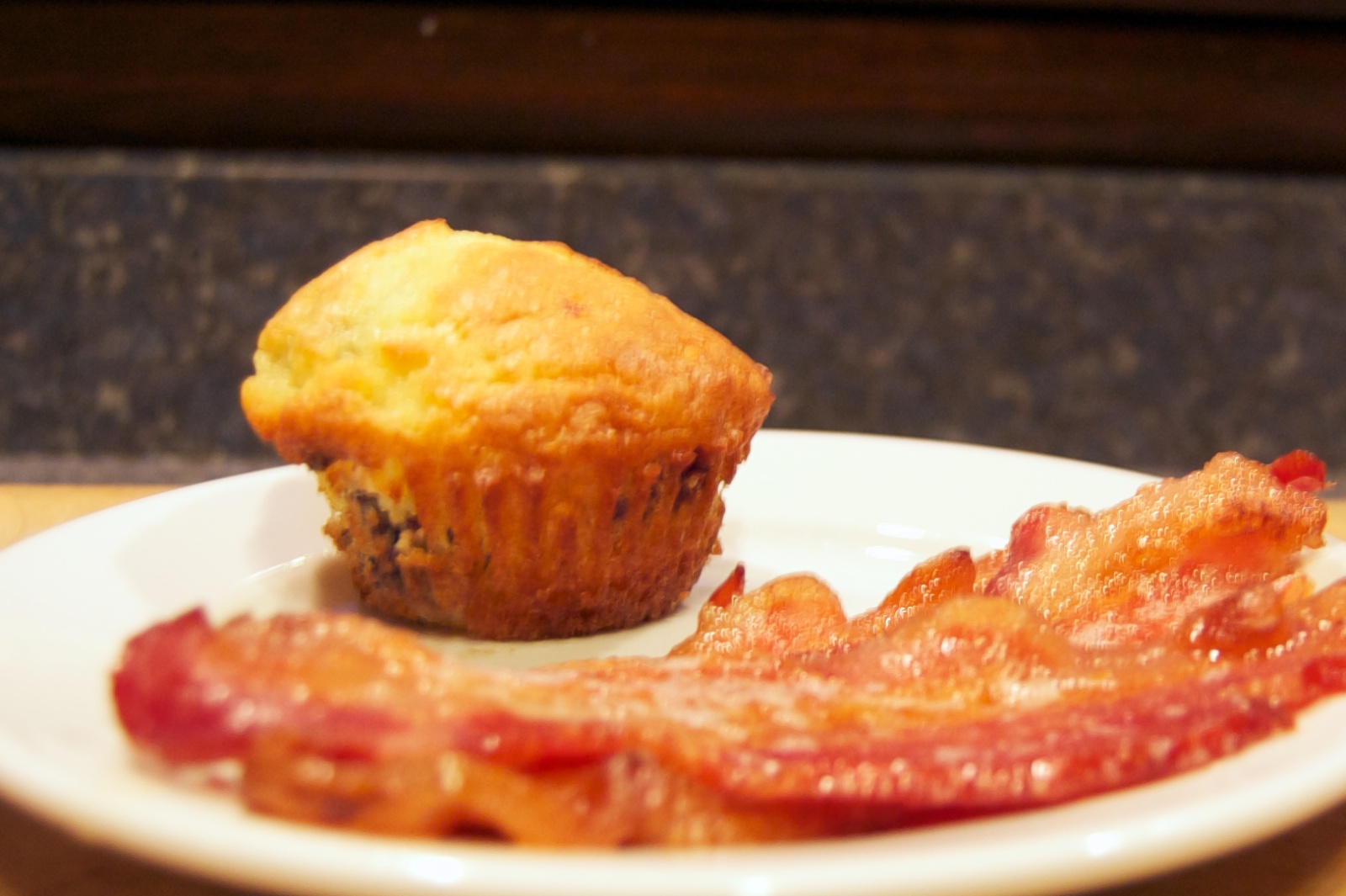 Snack: 1.0 oz. Sriracha chex mix .
Lunch: Ham and cheese sandwich . With 2.4 oz. Virginia baked ham, 3/4 of a slice of Swiss cheese on one slice of Barowski's wheat bread, cut in half. With Kettle Chips hot jalapeño potato chips.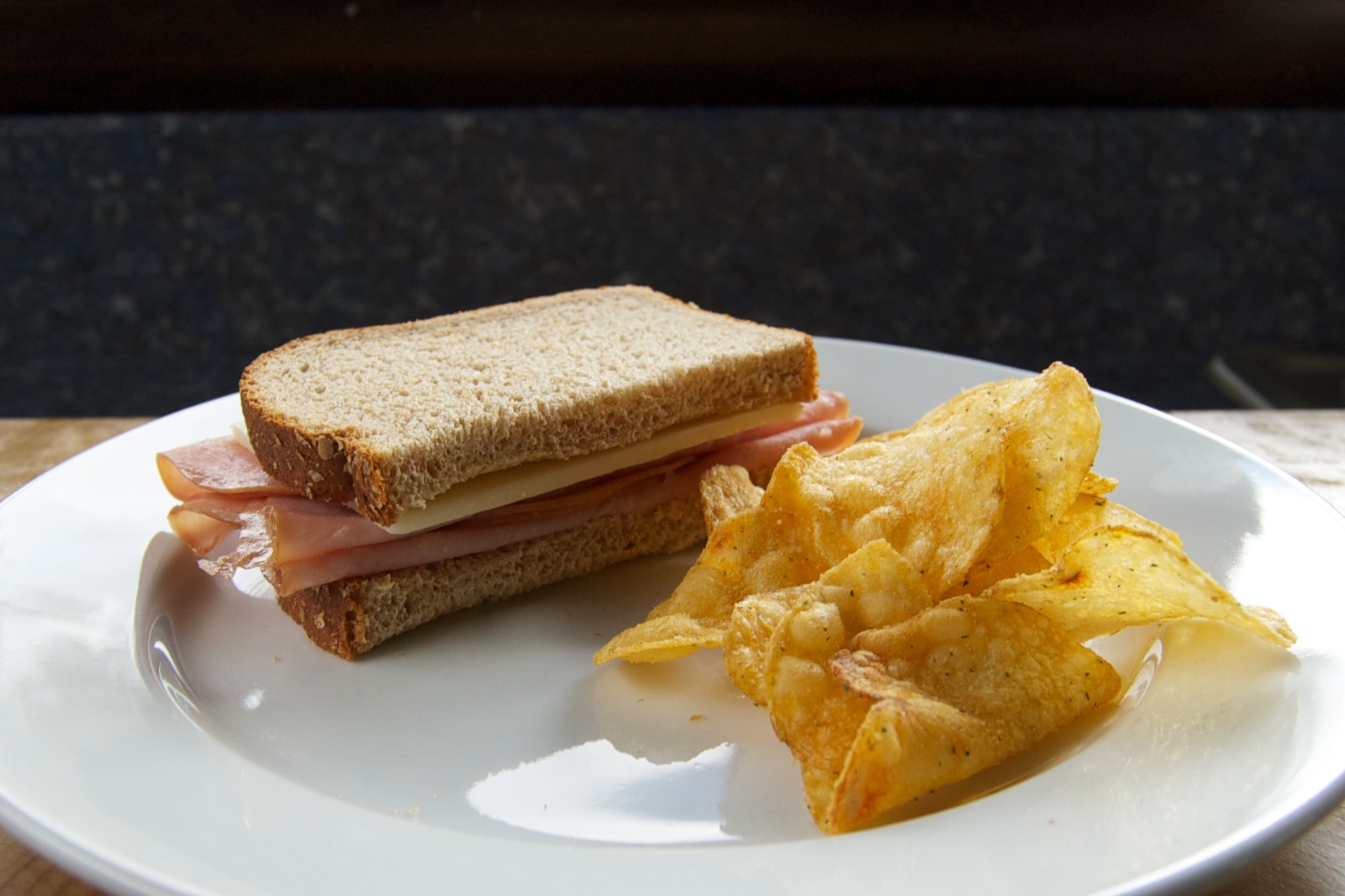 Snack: 1.0 oz. peanuts.
Dinner: Crab stuff blue fish, rice and vegetables at The Farmhouse in Oneonta, NY, with Mom and Dad. And a glass of Alamos malbec and Monkey Bay savuignon blanc.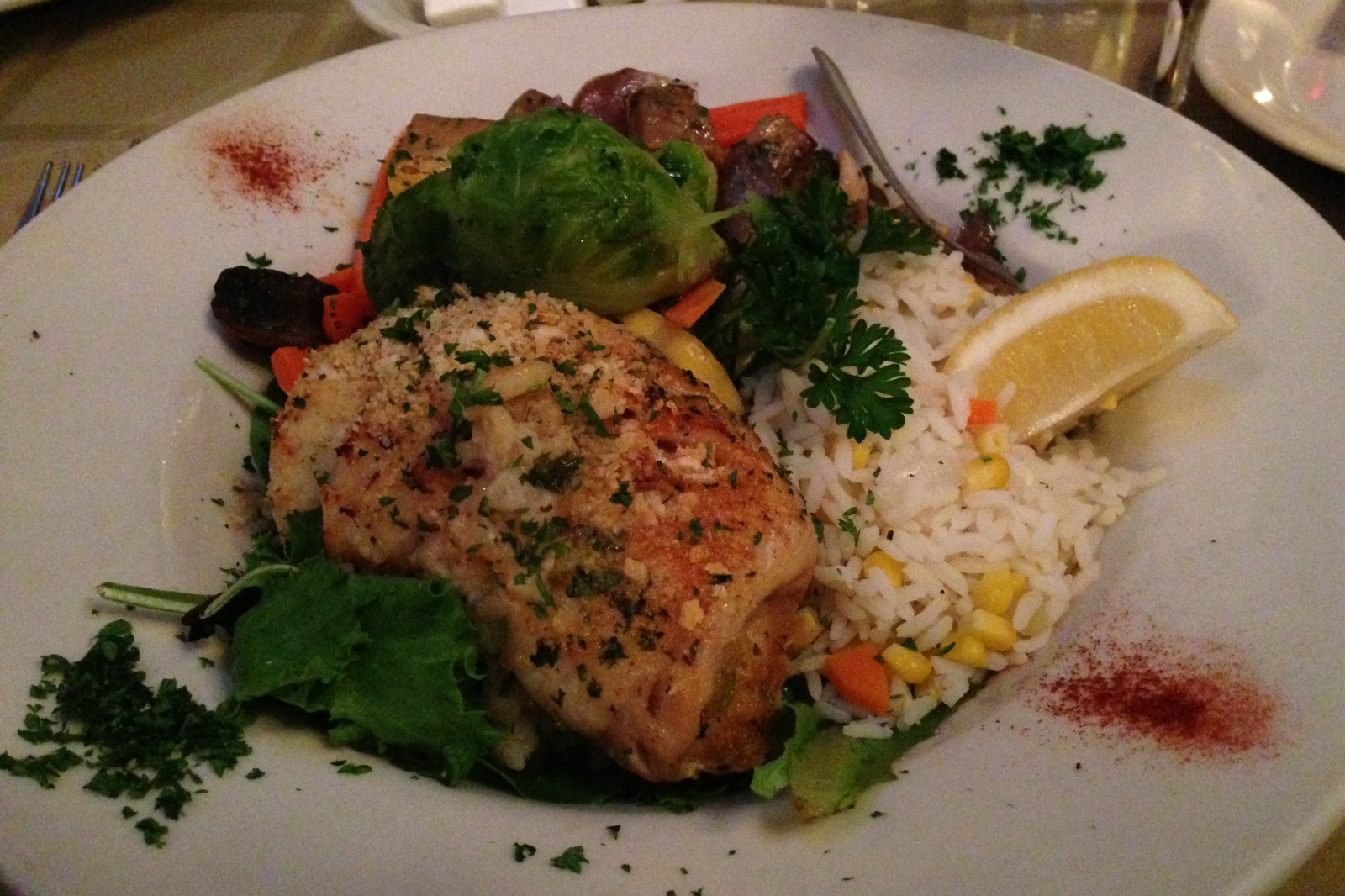 And 2 glasses of Jargon pinot noir.
Weight at beginning of the day: 121.2 lbs. Weight at the beginning of the next day: 120.2 lbs.