What I ate: October 5, 2012
Pre-breakfast: I got up kind of early and had a half slice of Barowski's wheat bread toast with butter.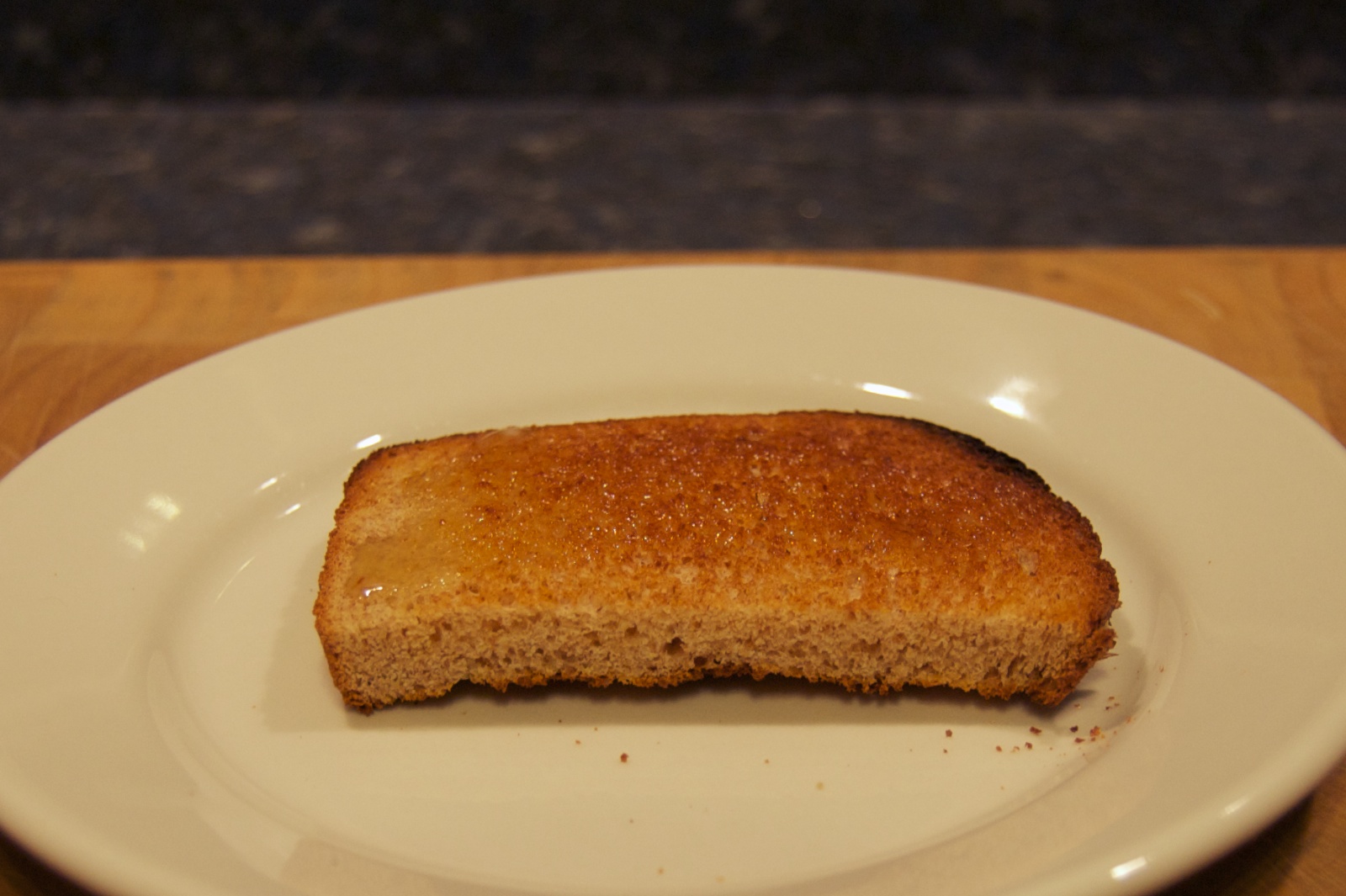 Breakfast: Chorizo breakfast burrito with chorizo, onion, green pepper, jalapeño and egg. Reheat of the filling I made on Wednesday with a freshly prepared tortilla.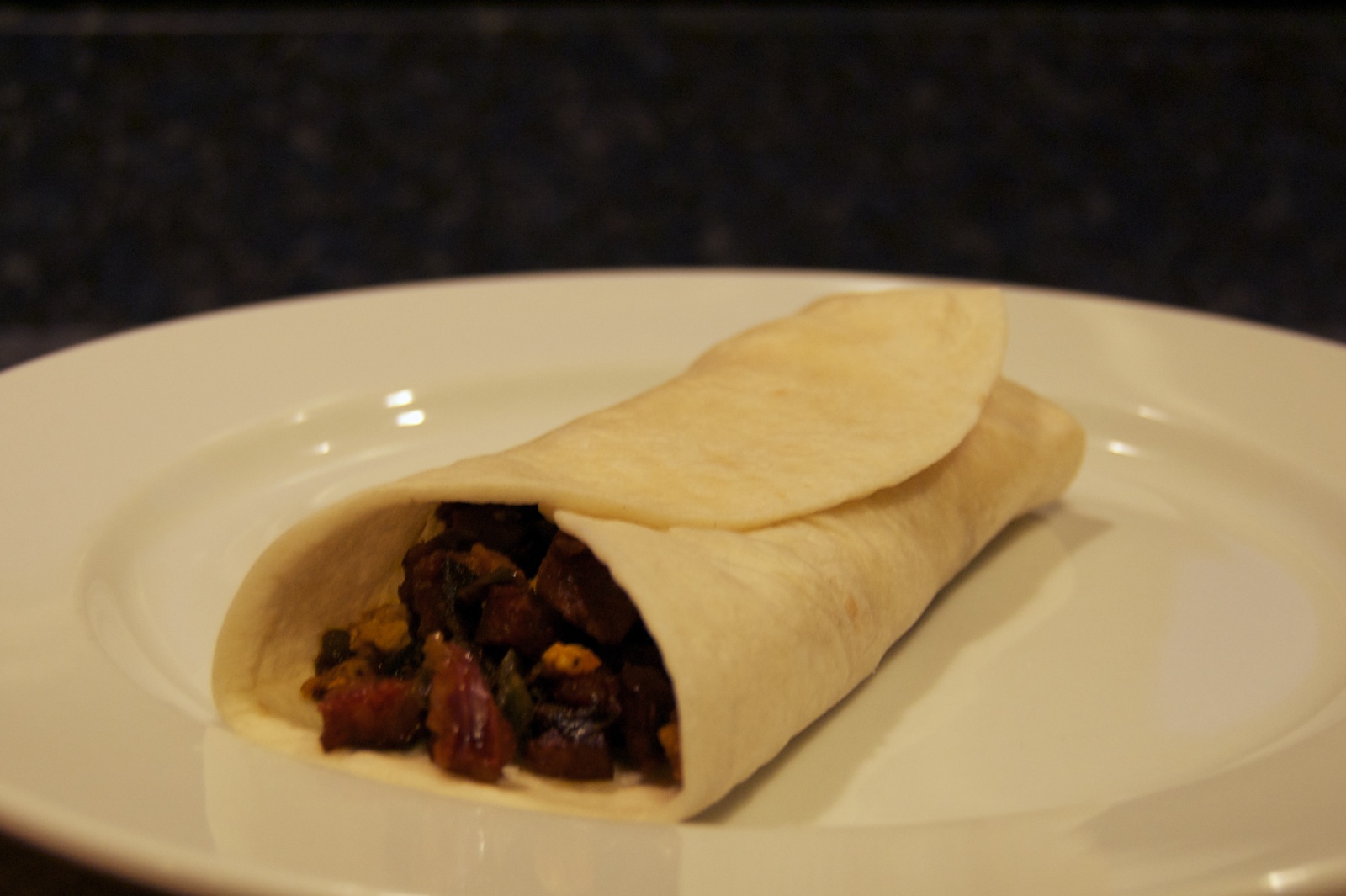 Lunch: Spicy beef with snow peas . I forgot to take a picture of it, but it looked like this: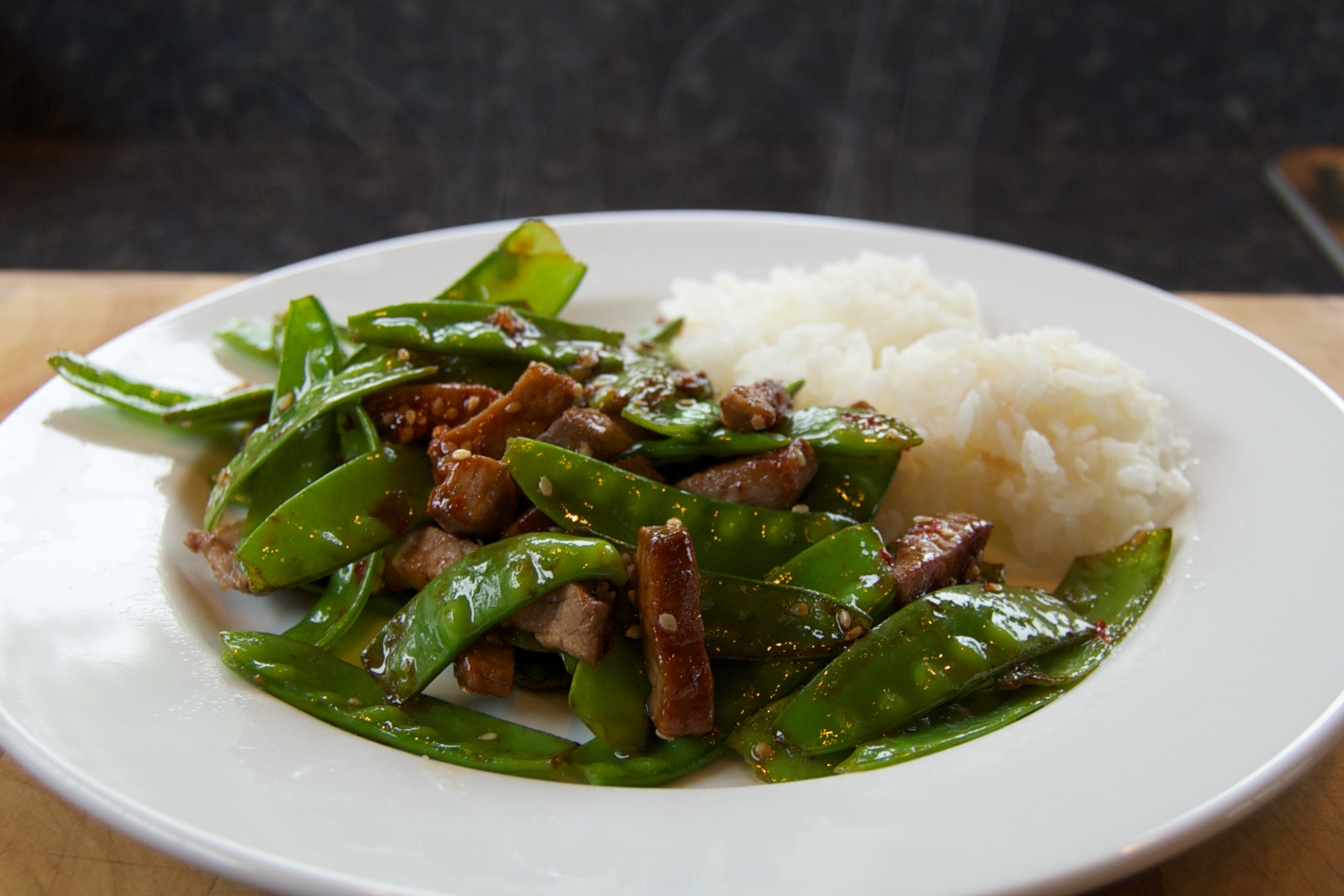 Snack: 1.0 oz. pretzels and a Saranac pale ale.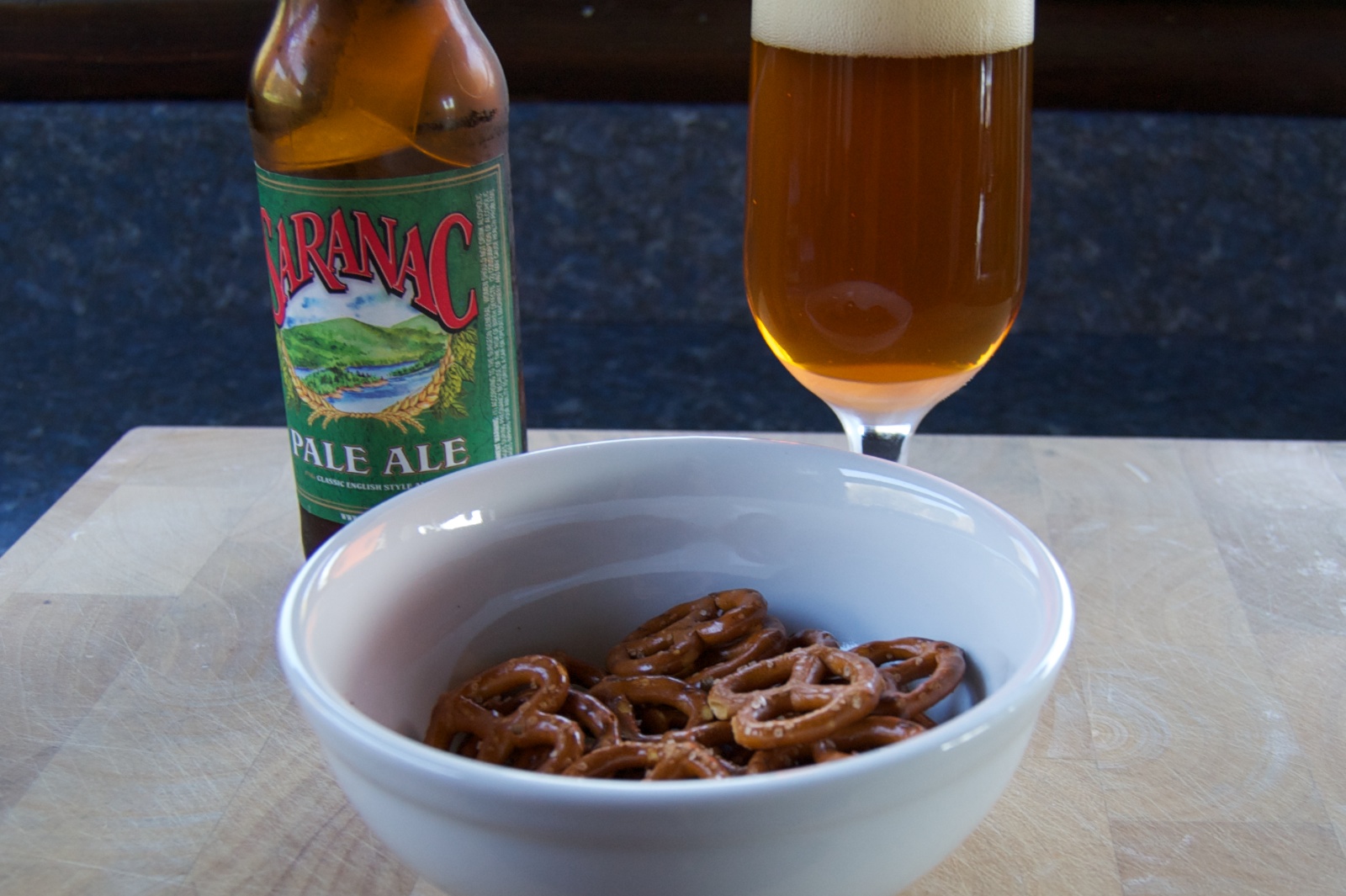 Dinner: Spaghetti with Italian sausage. With 2.0 oz. pasta, homemade tomato sauce and 1 slice of wheat French bread.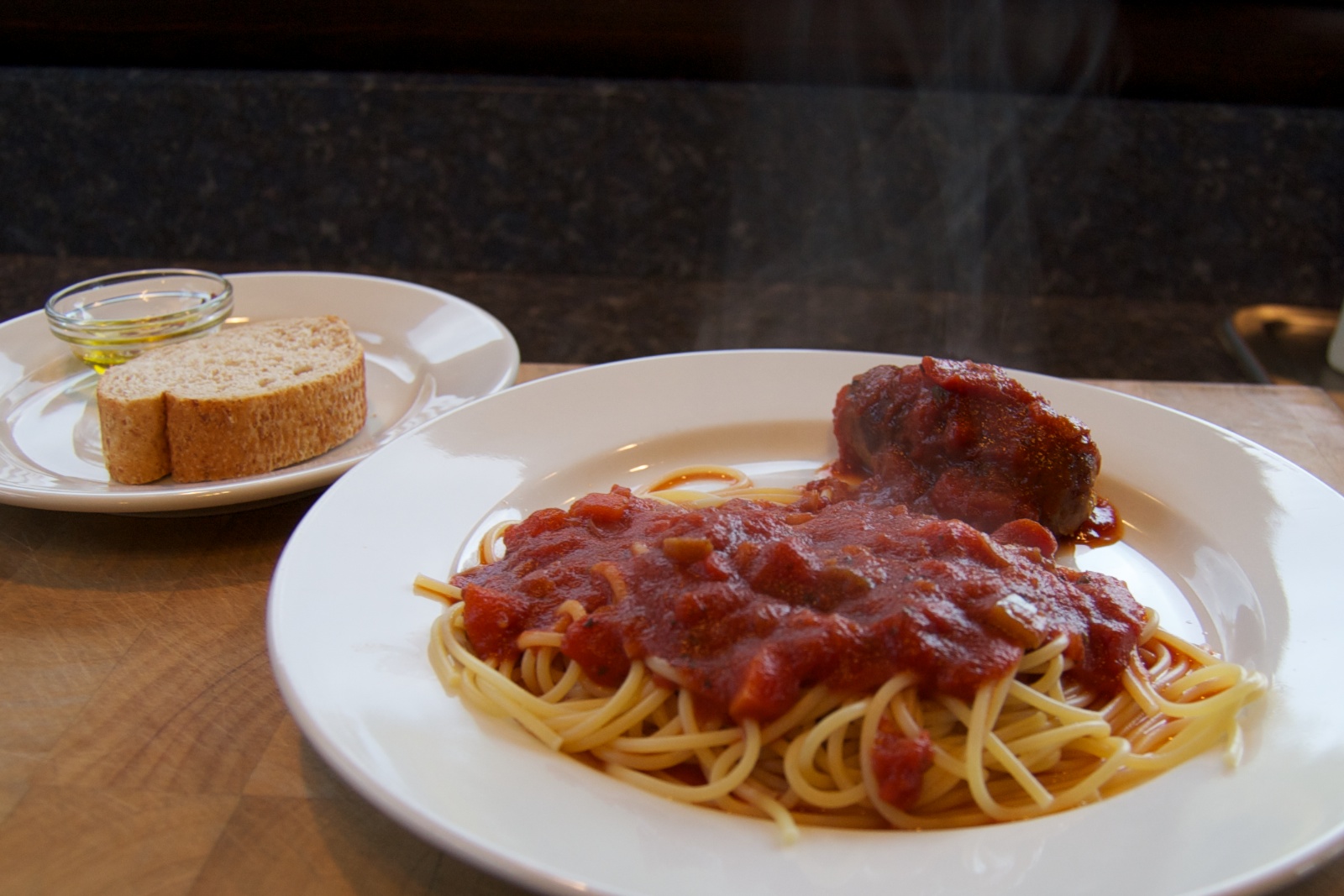 And 2 glasses of Yauquen malbec.
Weight at beginning of the day: 120.0 lbs. Weight at the beginning of the next day: 121.2 lbs.