What I ate: March 2, 2013
Breakfast: Raisin toast with butter and a side of bacon.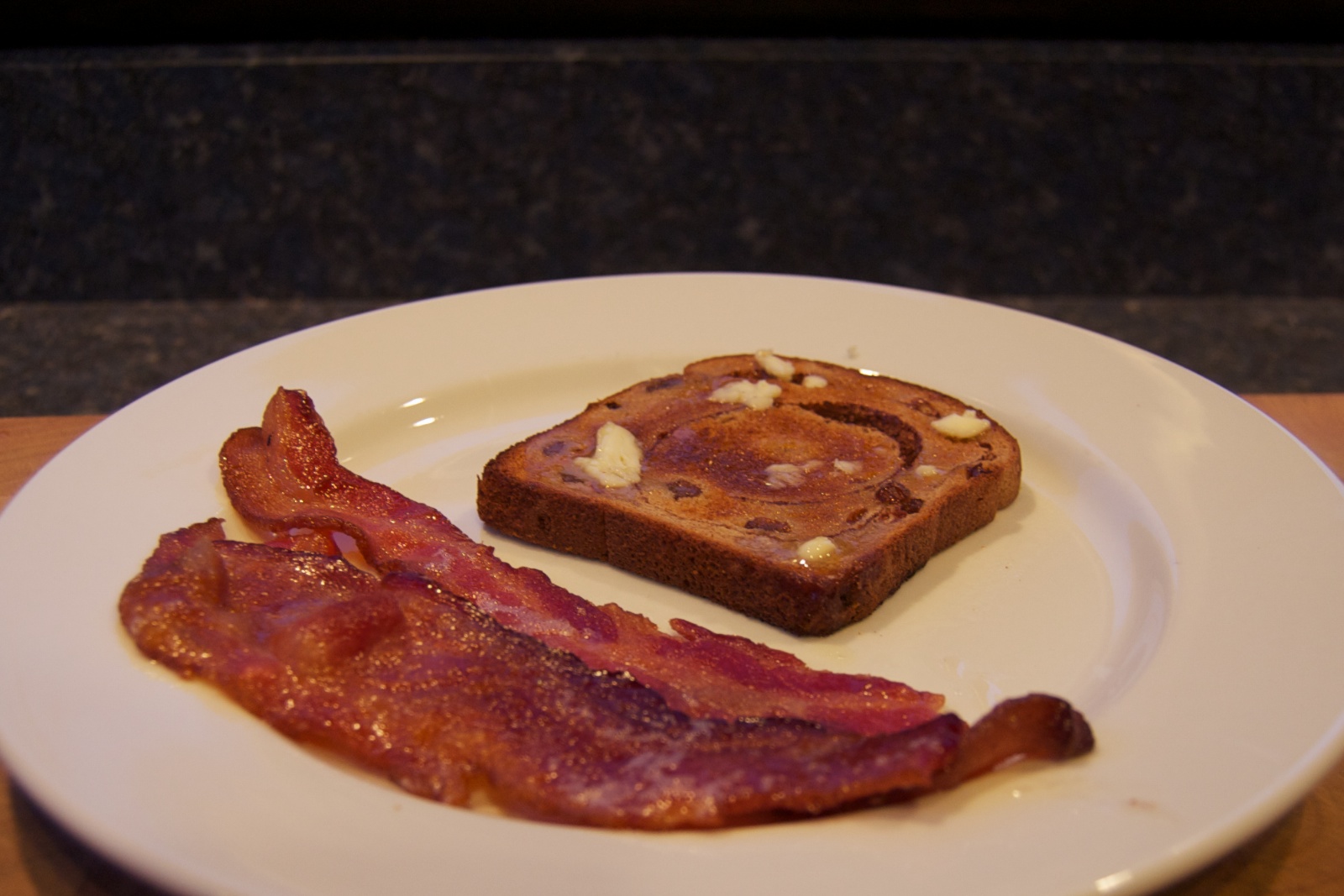 Snack: 1.0 oz. Sriracha chex mix .
Snack: Chobani blueberry Greek yogurt.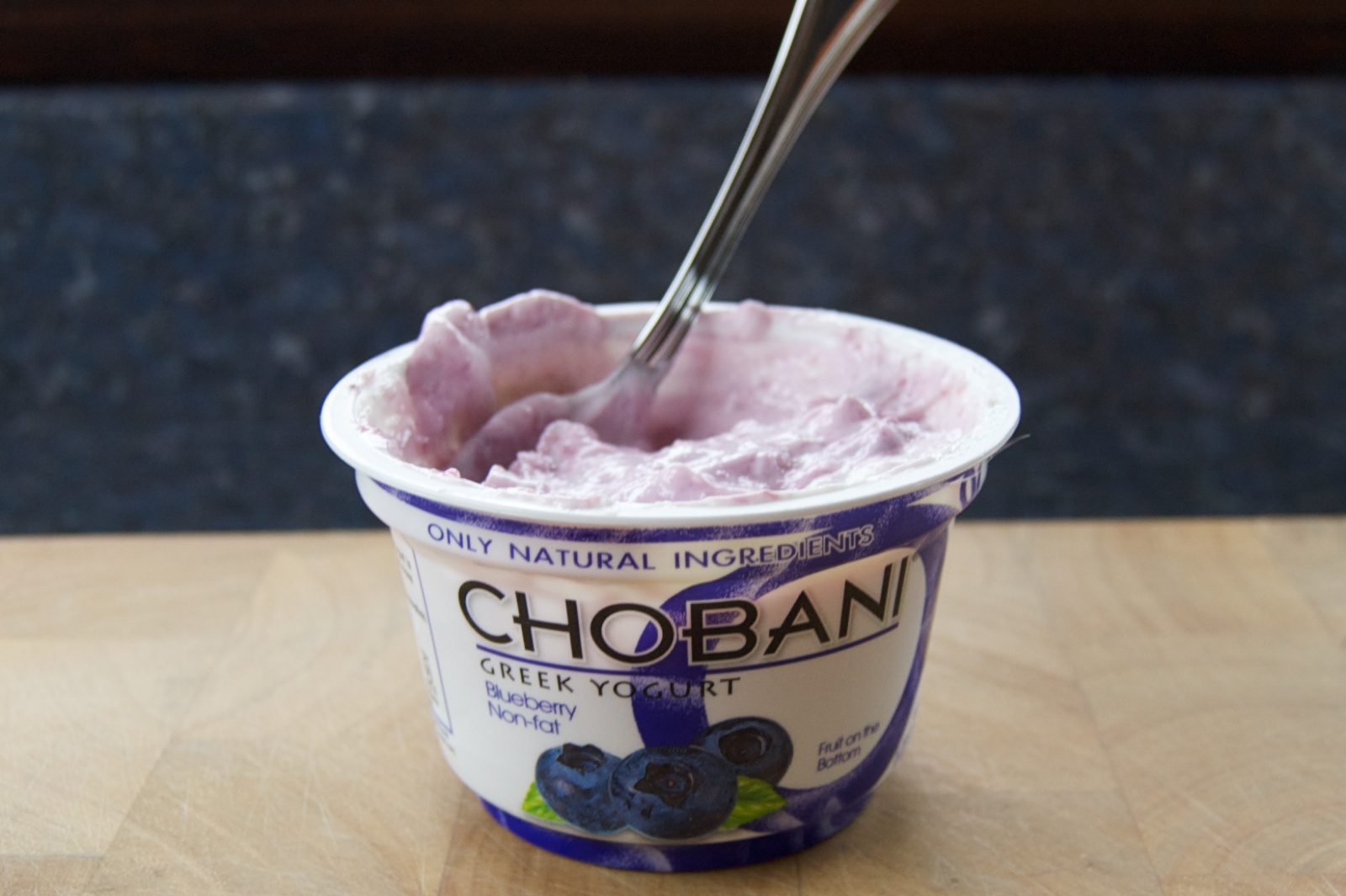 Lunch: Beef with bean sprouts and scallion stir-fry .
Snack: 1.0 oz. potato chips with French onion dip.
Dinner: I'm 90 % certain this is the bison from the Interlaken restaurant at the Interlaken Inn, Lake Placid, NY. We froze the leftovers for Roscoe, but then I realized exactly how big this piece was (5.2 oz.), so I had it for dinner. With a salt and olive oil rubbed baked potato.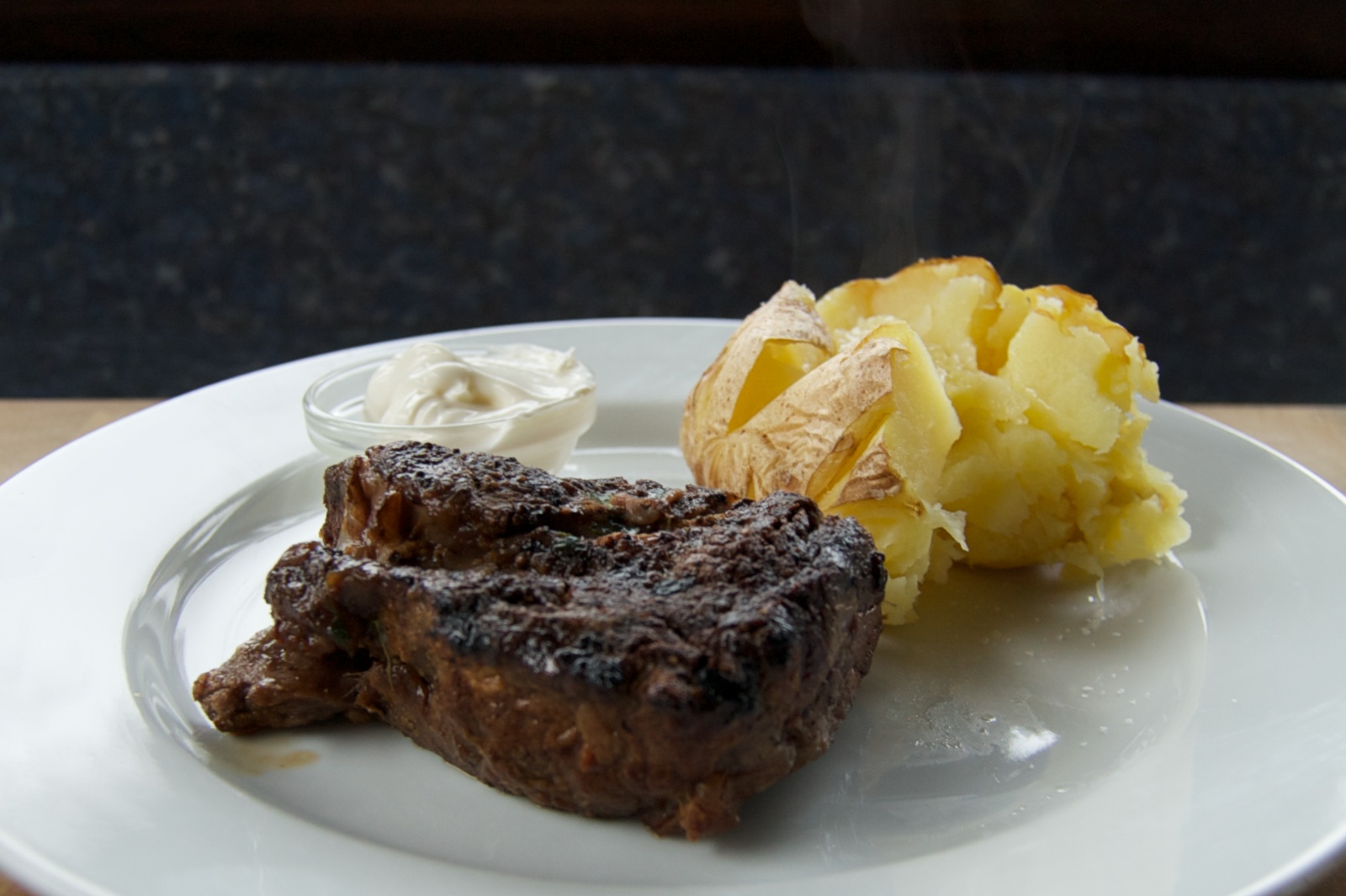 And 2 glasses of Trivento malbec.
Dessert: 1 square of Ghiradelli intense dark sea salt soiree chocolate bar.
Weight at beginning of the day: 121.2 lbs. Weight at the beginning of the next day: 121.2 lbs.