Fried zucchini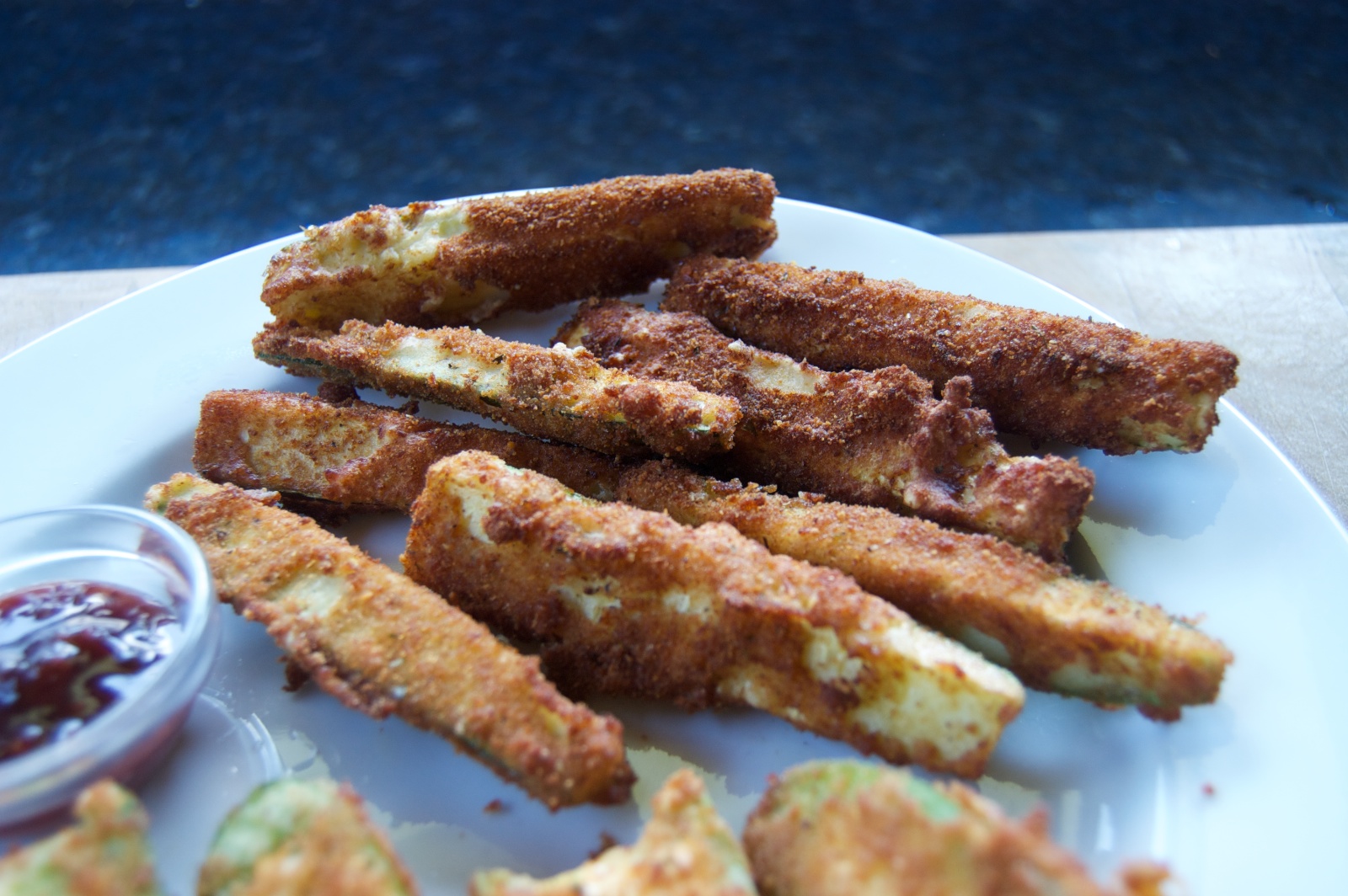 I had a half of a small zucchini left over after making pasta with zucchini and meat sauce yesterday .
Serves 1 generously, scale as desired.
Cut the zucchini into appropriate pieces. Mine were about 4" long and 3/8" thick on average. I cut the zucchini into ninths-lengthwise. The middle piece was kind of seedy so I discarded it, making 8 pieces shown here.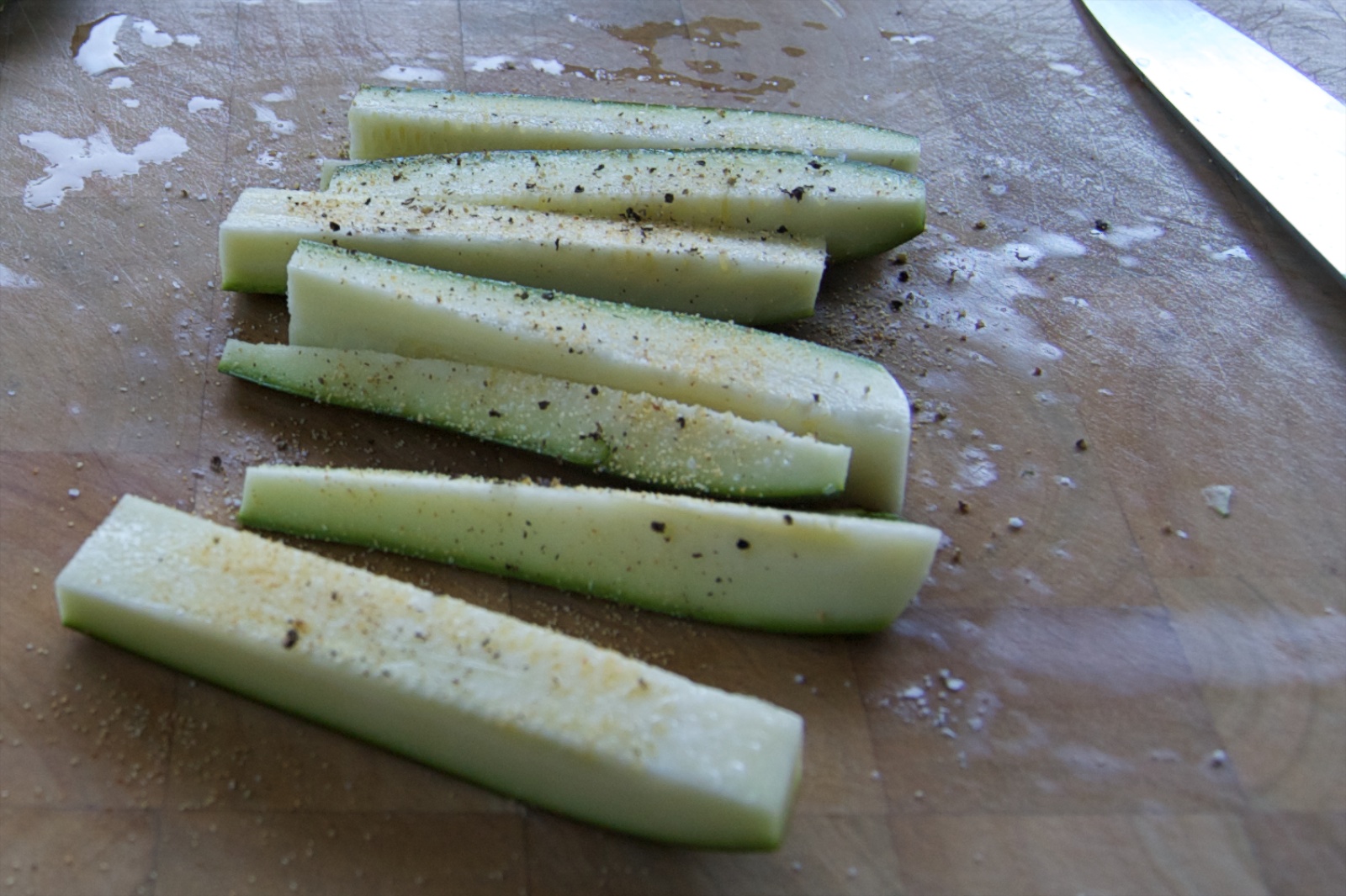 Season with salt, freshly ground pepper and garlic powder.
Dredge in flour thoroughly.
Dip in beaten egg, thinned with a little water or milk.
Dredge in seasoned breadcrumbs. It would probably also be good with panko breadcrumbs. Maybe even through some Parmesan in. But mine was regular seasoned breadcrumbs from 4C.
Deep fry for 1 minute at 360°F.
I didn't make a sauce for this one, since I had raspberry chipotle sauce for the jalapeño poppers I served it with, but I've successfully served it with marinara. Also with garlic aioli .