Grilled veggies and bread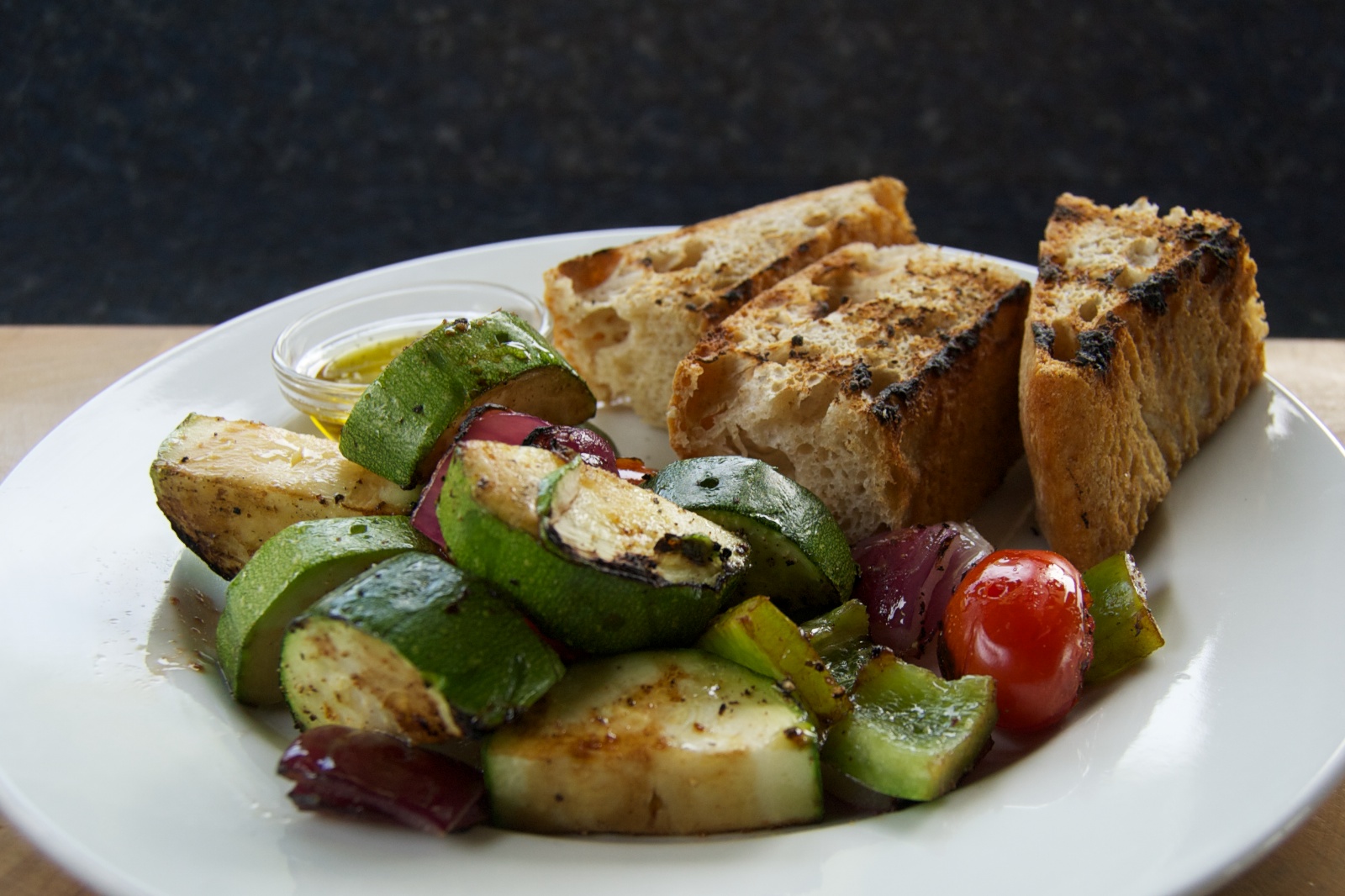 I threw this together for a quick, very tasty and healthy lunch.
1/2 zucchini grape tomatoes red onion green pepper
salt freshly ground black pepper garlic powder balsamic vinegar olive oil
Assemble the vegetables on the skewers. Note the orientation of the zucchini - putting rounds skewered through the center does not work well because the seedy center is the weakest part, plus it doesn't sit on the grill well that way.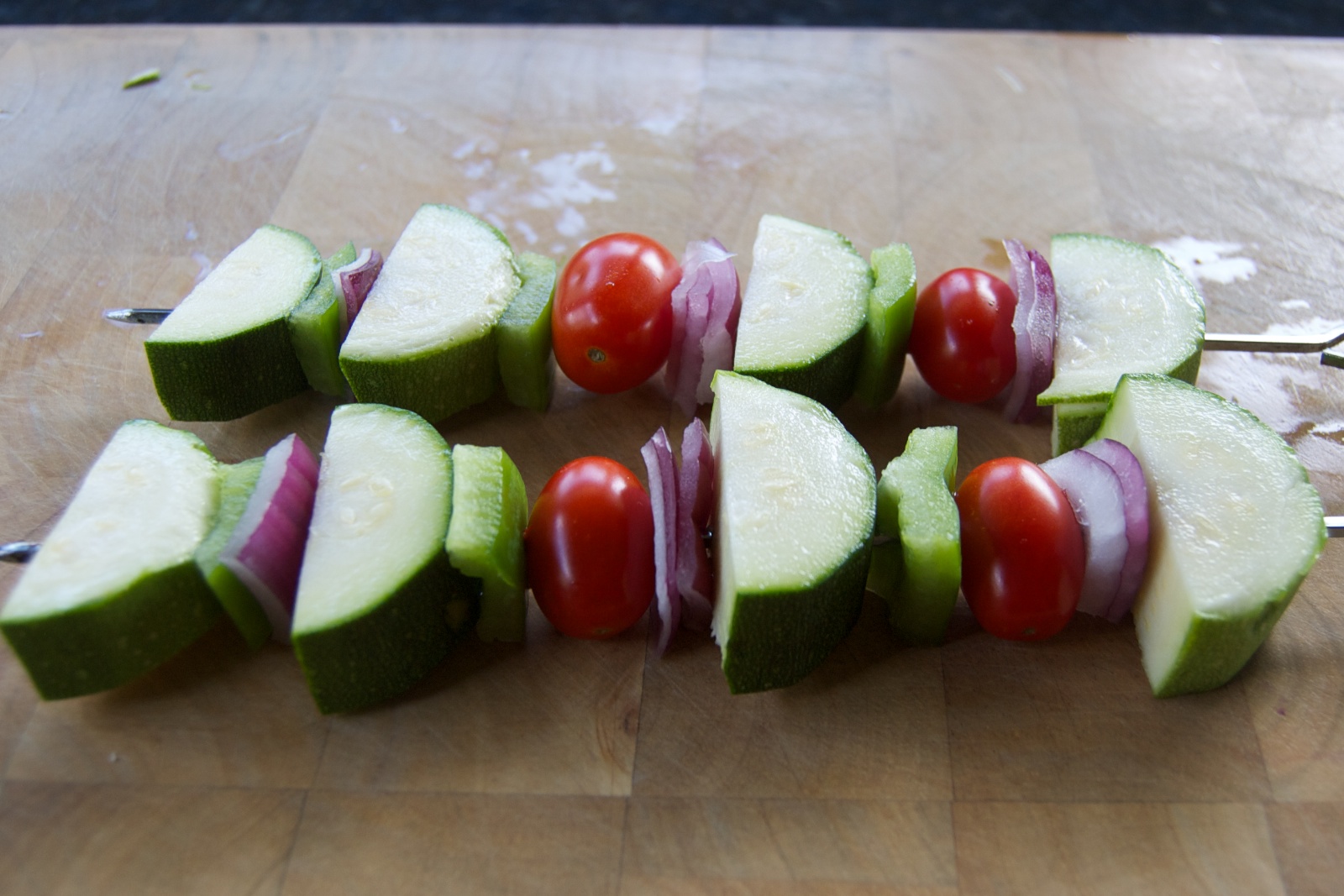 Season both sides with salt, freshly ground black pepper, garlic powder, a drizzle of balsamic vinegar and olive oil.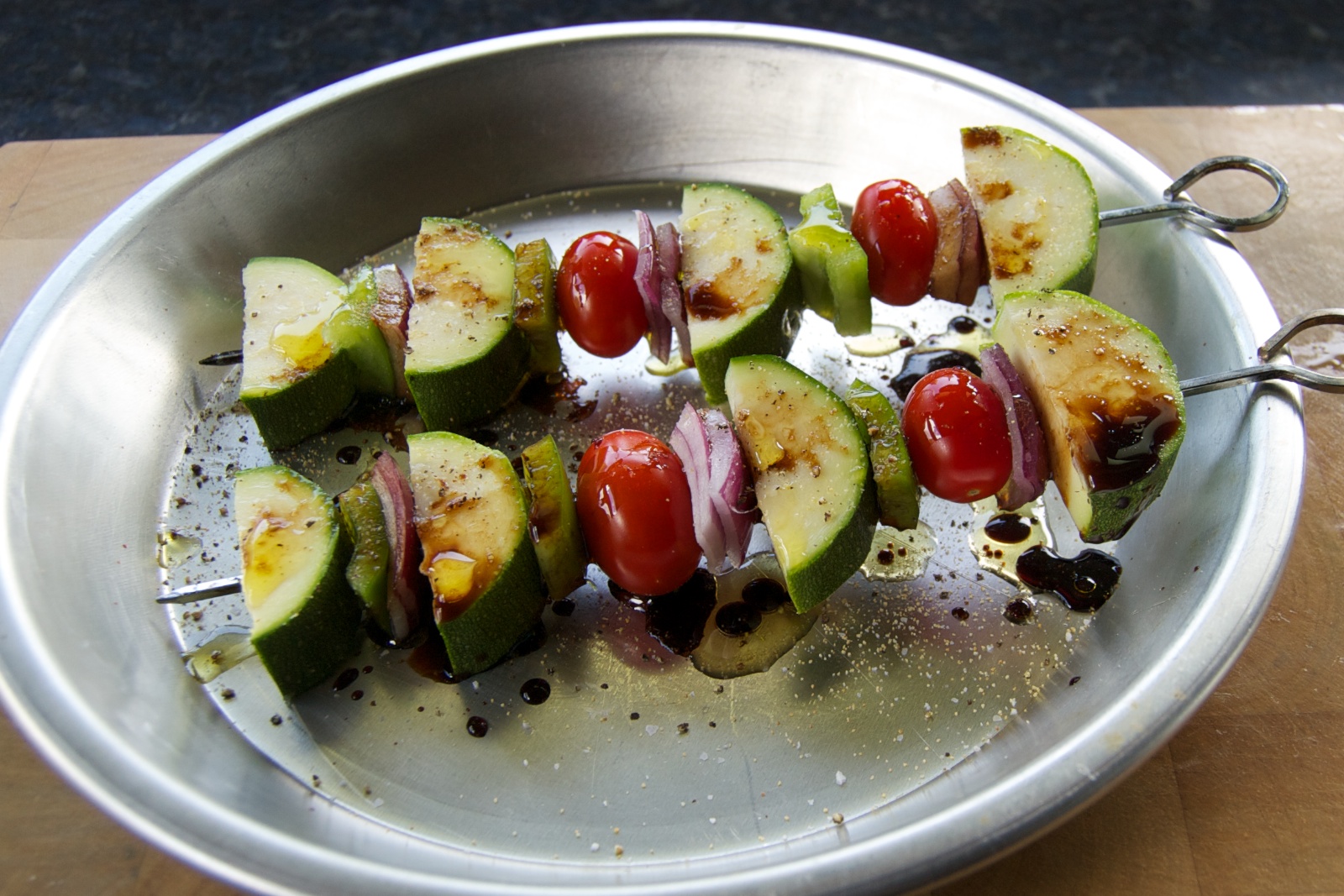 Grill for 2 minutes on each side. Maybe 2:30 if you wanted your veggies softer. Also put the bread on the grill and grill it on the cooler edges of the grill.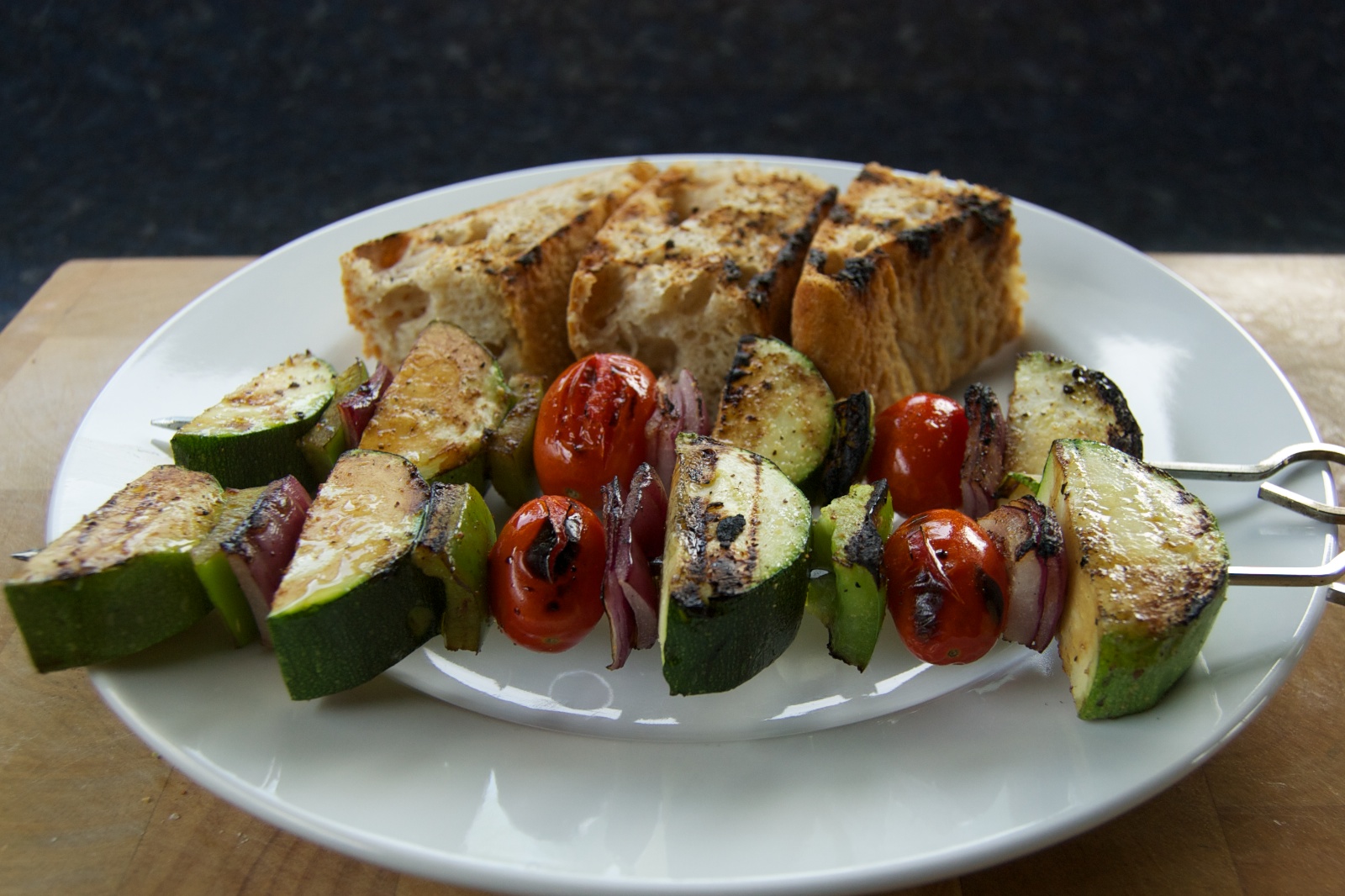 Remove the veggies from the skewers. The bread was previously one big slice that I cut into 3 pieces after grilling. Serve with a little olive oil, salt and pepper for dipping the bread.
This was delicious! Also vegan and vegetarian.
I also made a version of this with beef: Grilled veggies, meat and bread .