What I ate: July 13, 2013
Breakfast: Pancakes and bacon. Both previously cooked and frozen; a quick reheat in the oven, 8 minutes at 350°F on a sheet pan.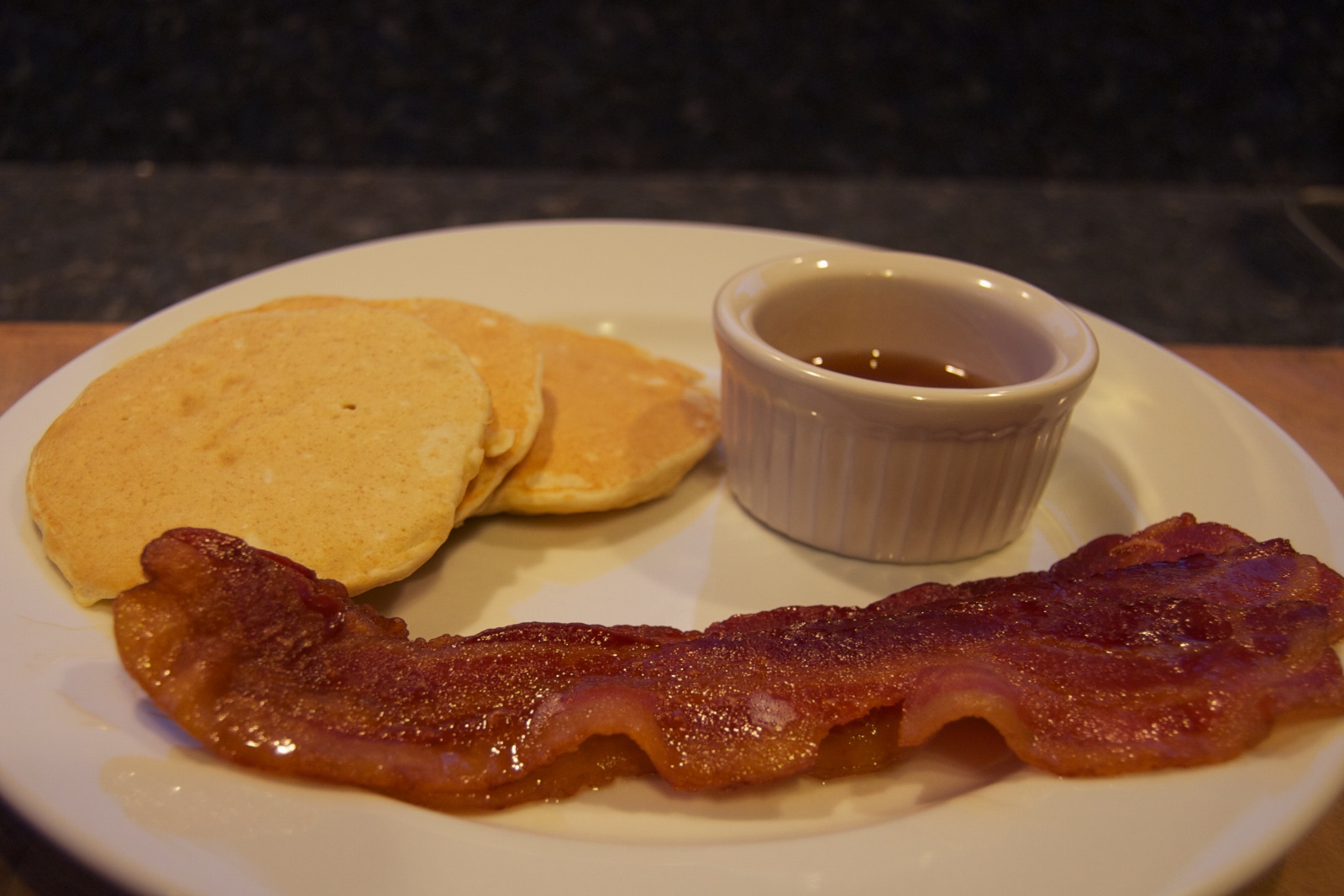 Snack: 1.0 oz. Sriracha chex mix .
Lunch: Mom's shrimp and egg stir-fry at the lake with Mom and my nephew. I forgot to take a picture of it, but it looked like this.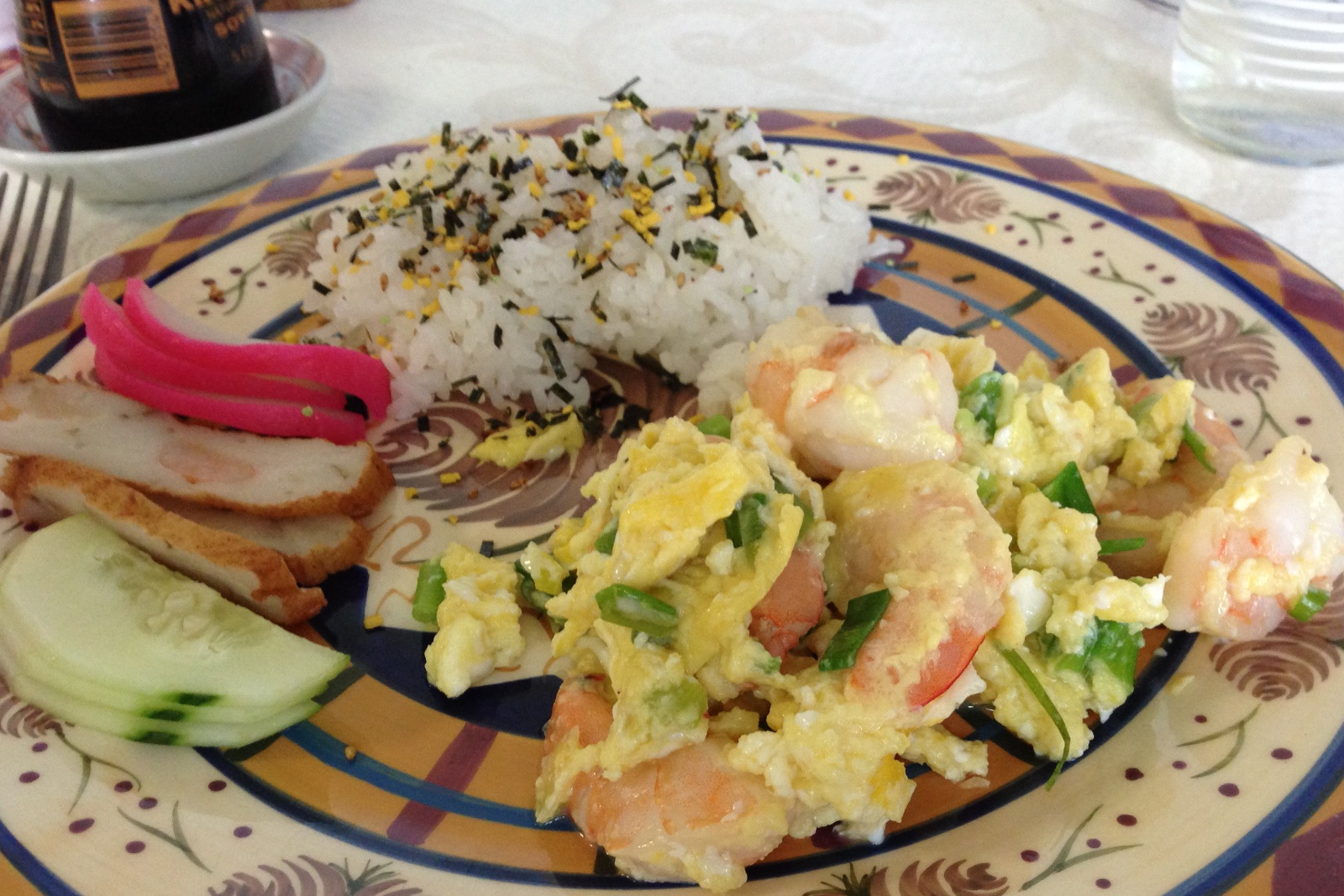 Dinner: The Angus and Ale in Sidney, NY, with Mom, Dad and my nephew. A house salad with ranch dressing and the crab cakes with a sriracha aioli. It was good! And a glass of cabernet sauvignon.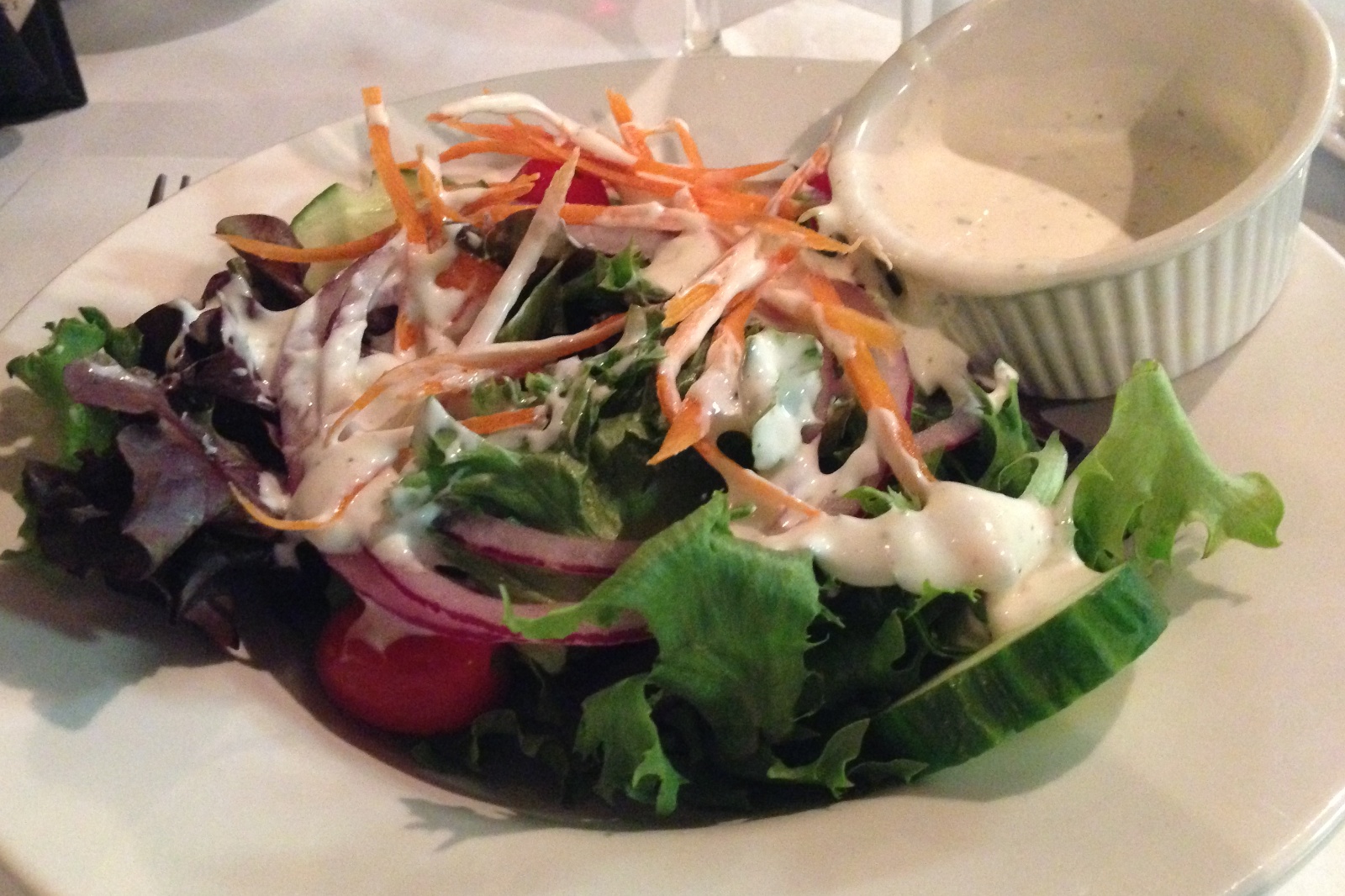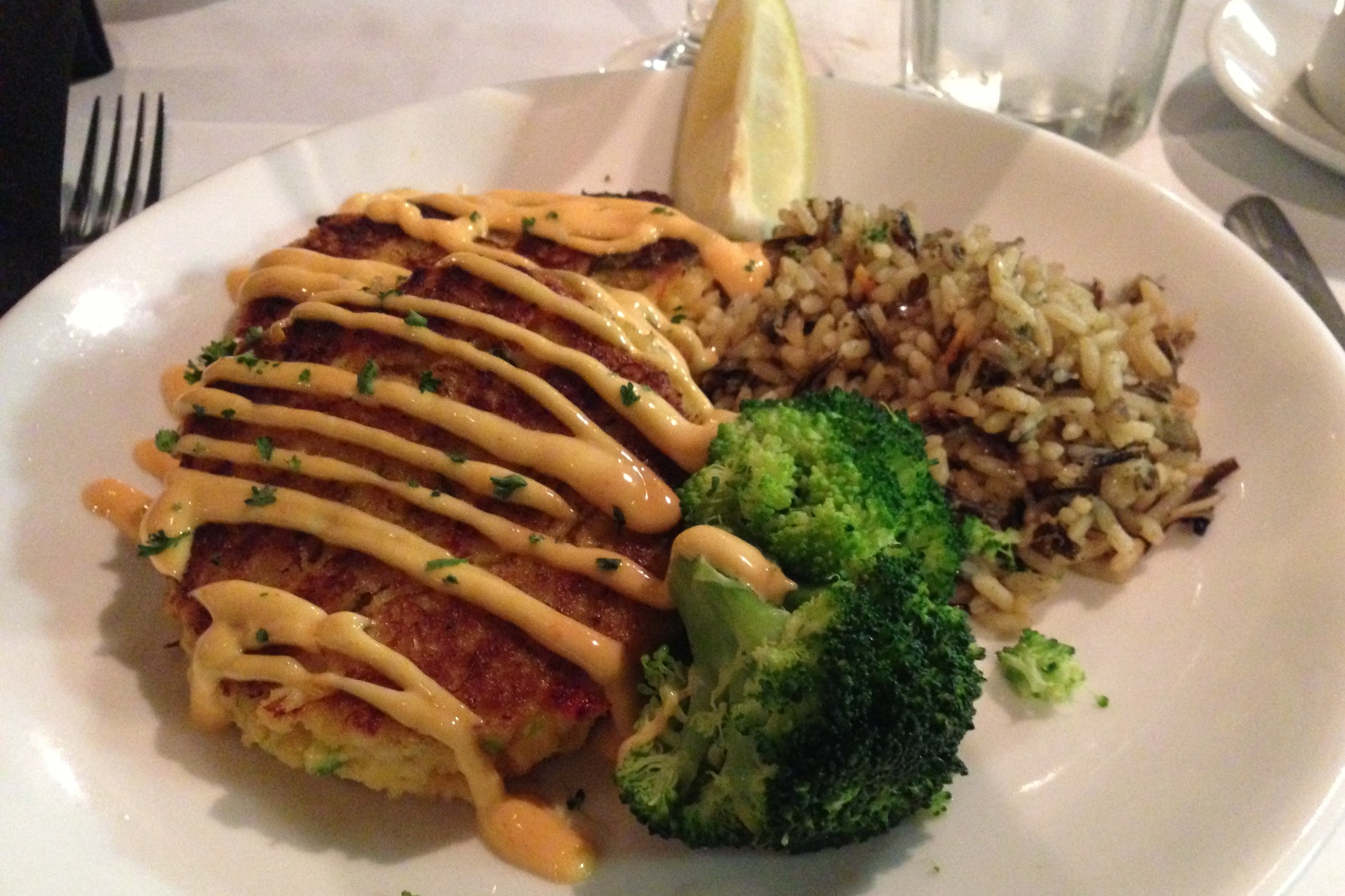 Weight at beginning of the day: 124.6 lbs. Weight at the beginning of the next day: 125.0 lbs.