What I ate: July 25, 2013
Breakfast: Sausage, egg and cheese English muffin . With homemade sausage, an organic egg and Cabot cheddar cheese on a Barowski's whole wheat English muffin.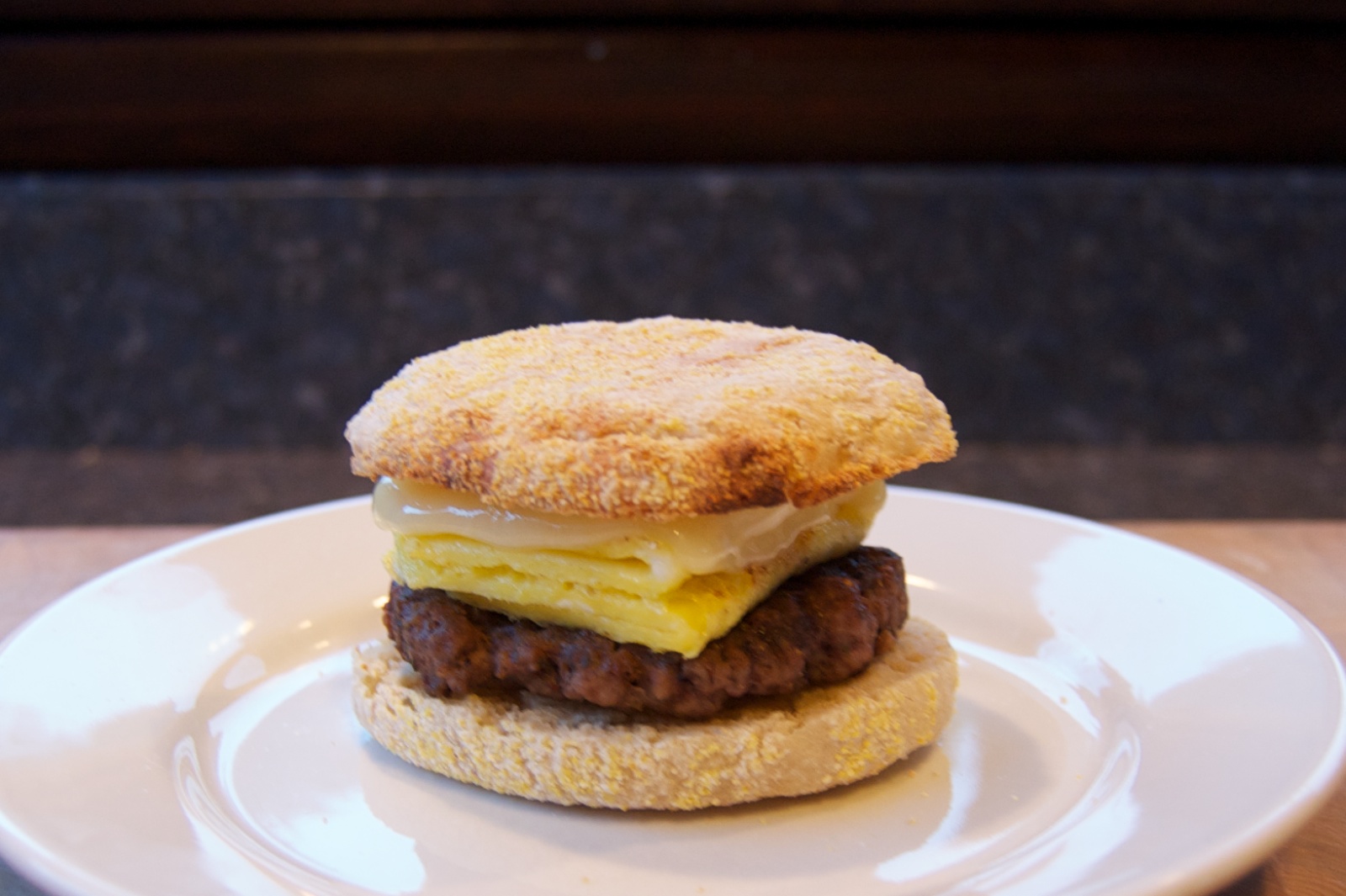 Snack: 1.0 oz. Sriracha chex mix .
Lunch: Veggie sausage and green pepper stir-fry with rice.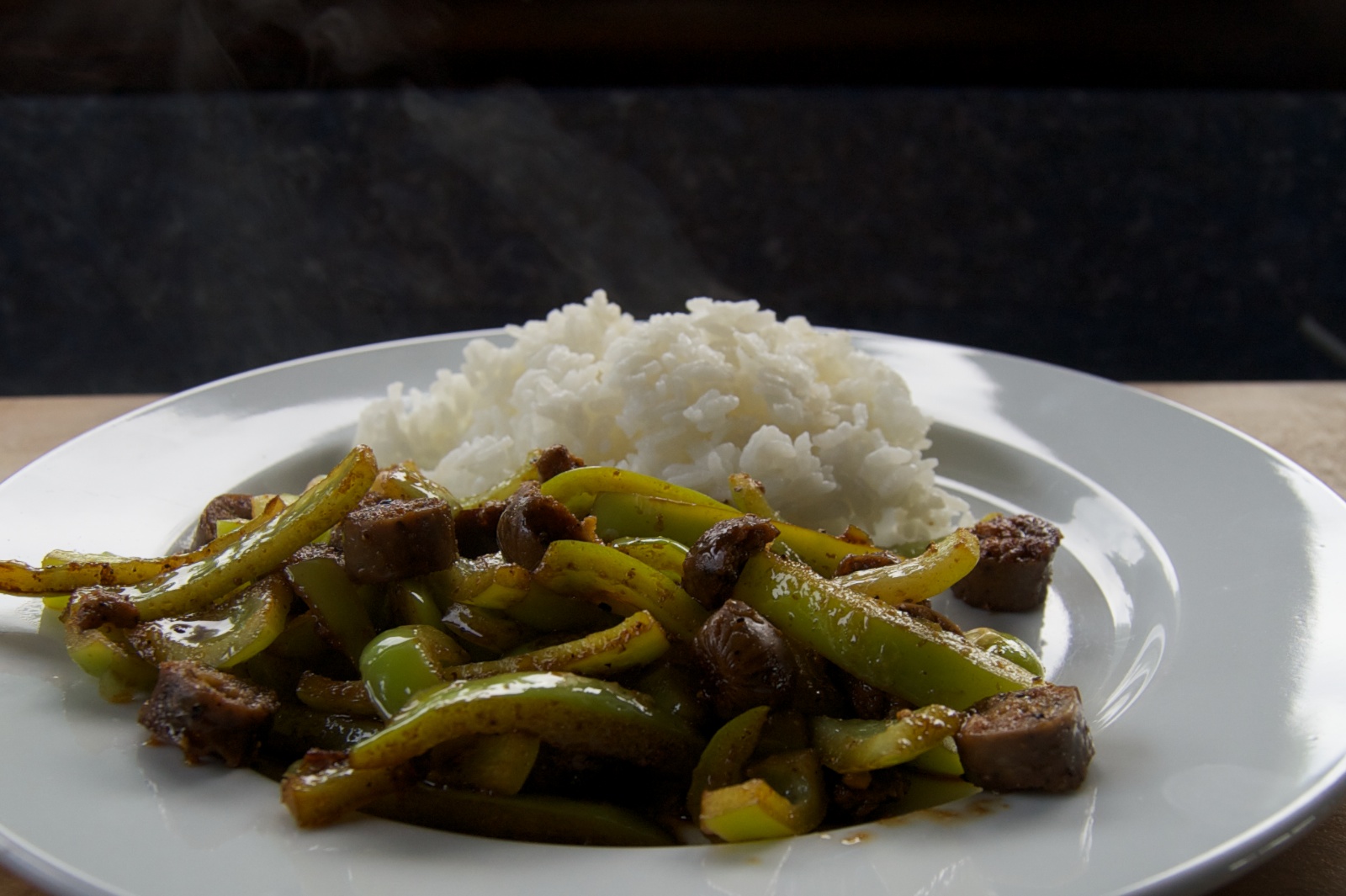 Snack: 1.0 oz. Wavy Lays potato chips with bacon and horseradish sour cream dip. And a Saranac pale ale.
Grilled a package of Hebrew National beef hot dogs. Individually vacuum sealed and frozen for future lunches.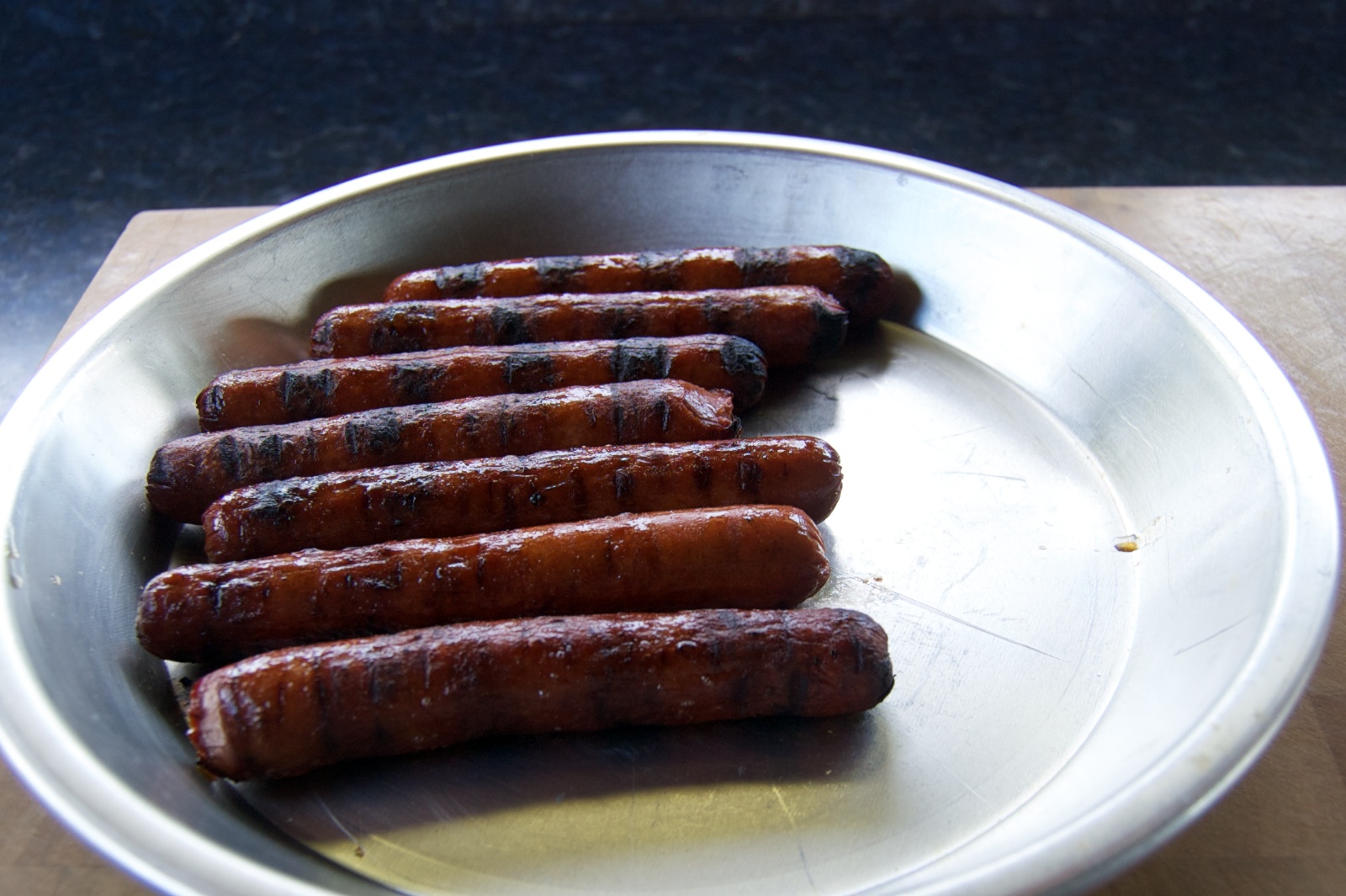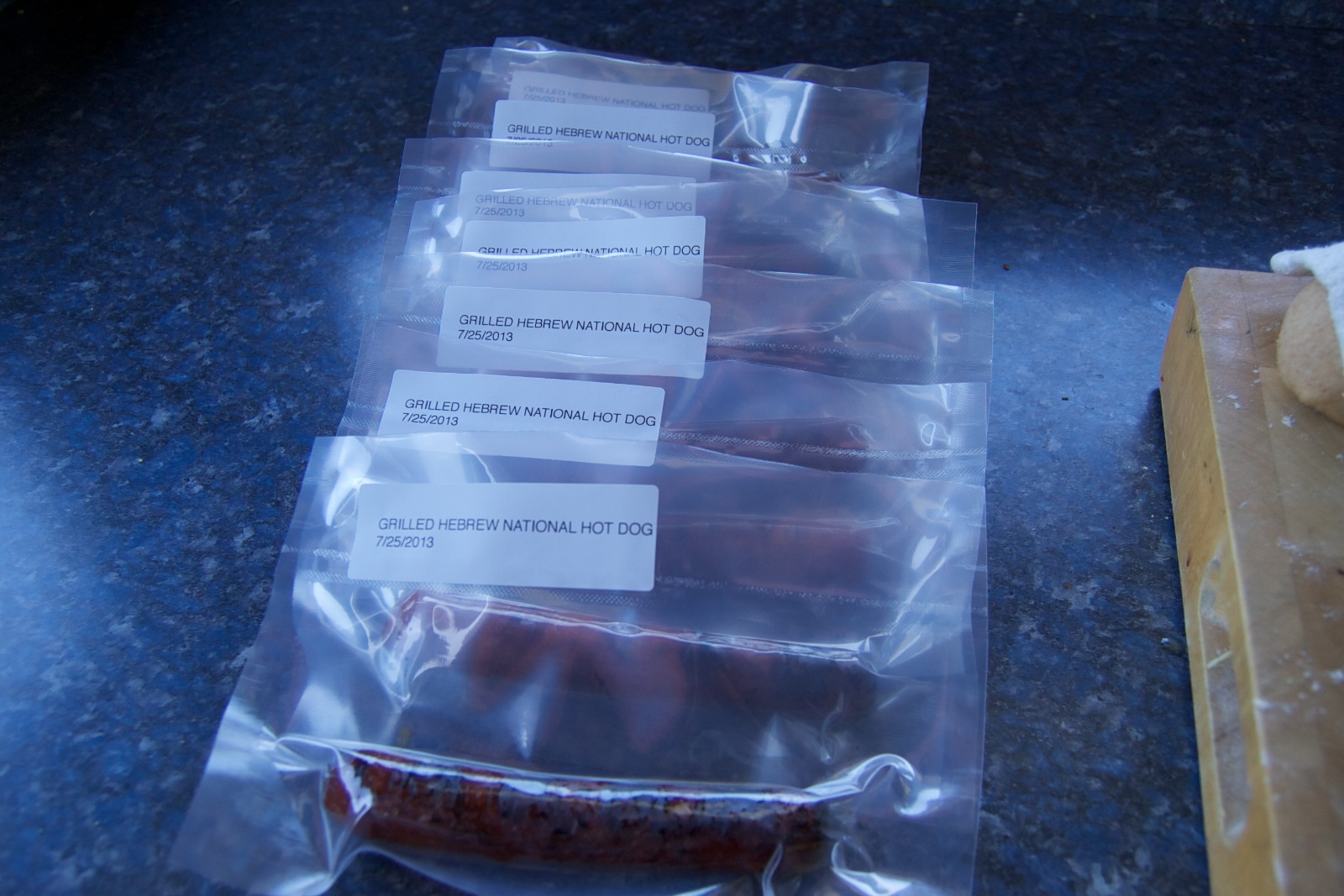 Mixed and formed a batch of homemade whole wheat bagels . I'll boil and bake them tomorrow morning.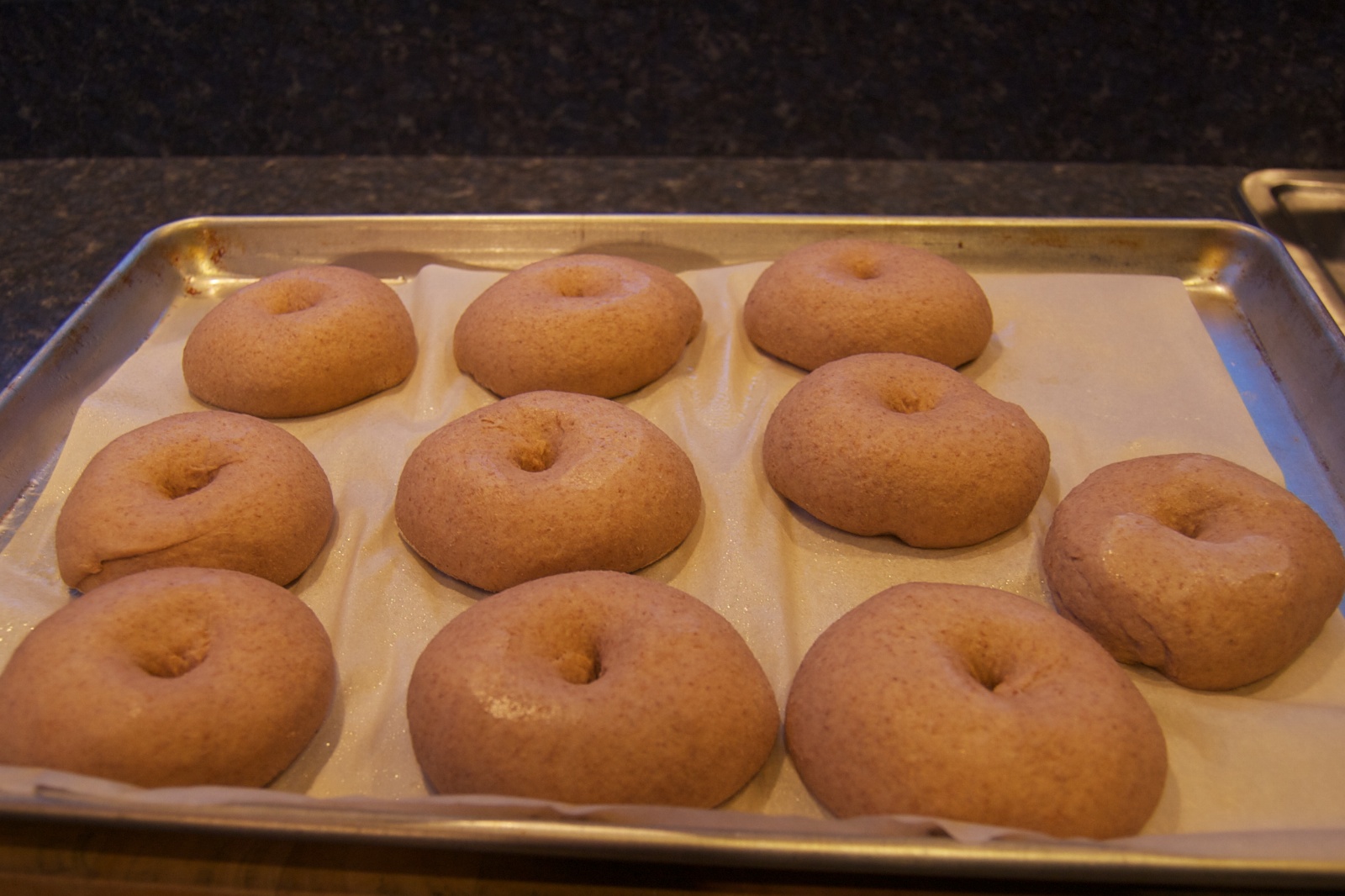 Dinner: Grilled filet mignon steak and sweet corn.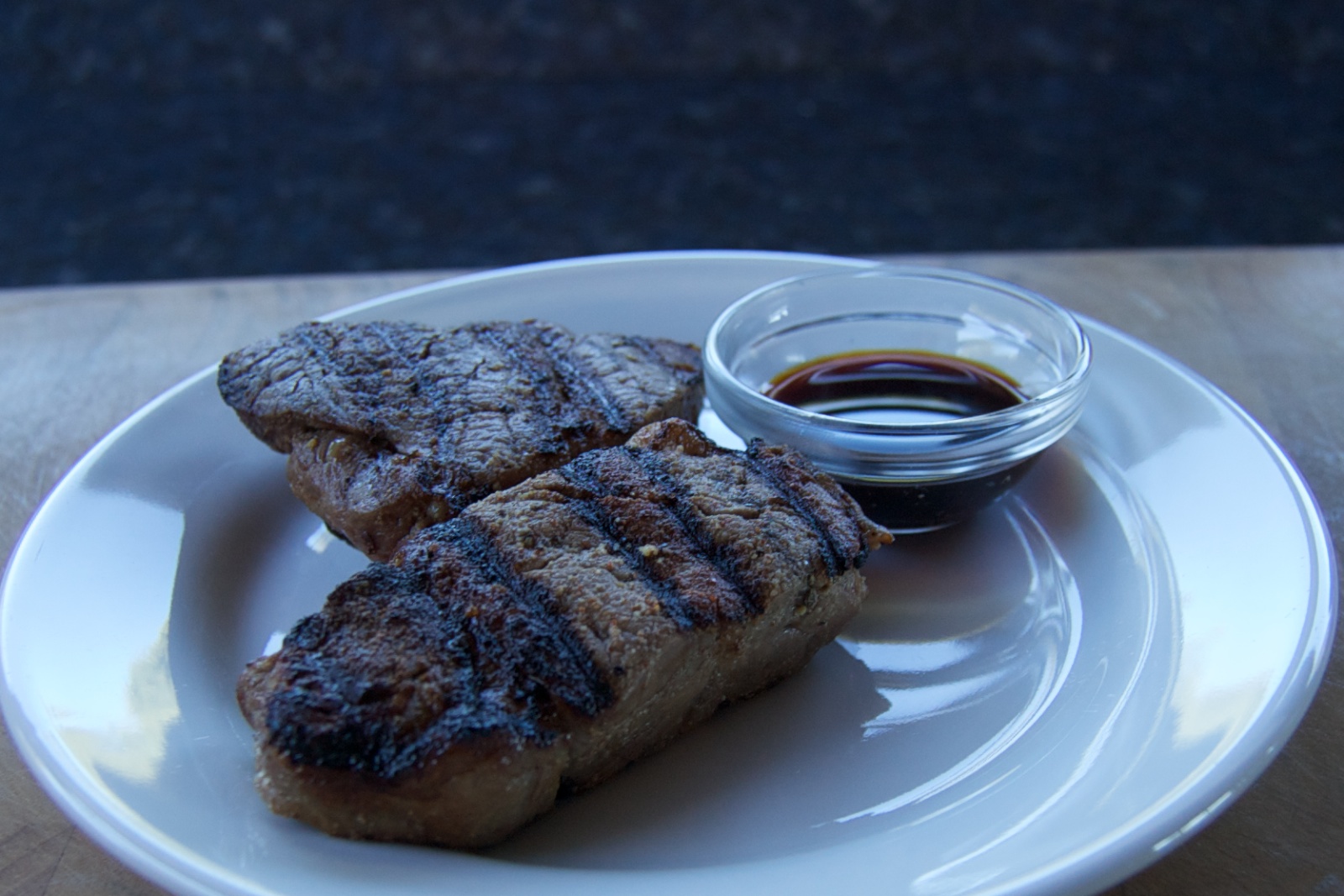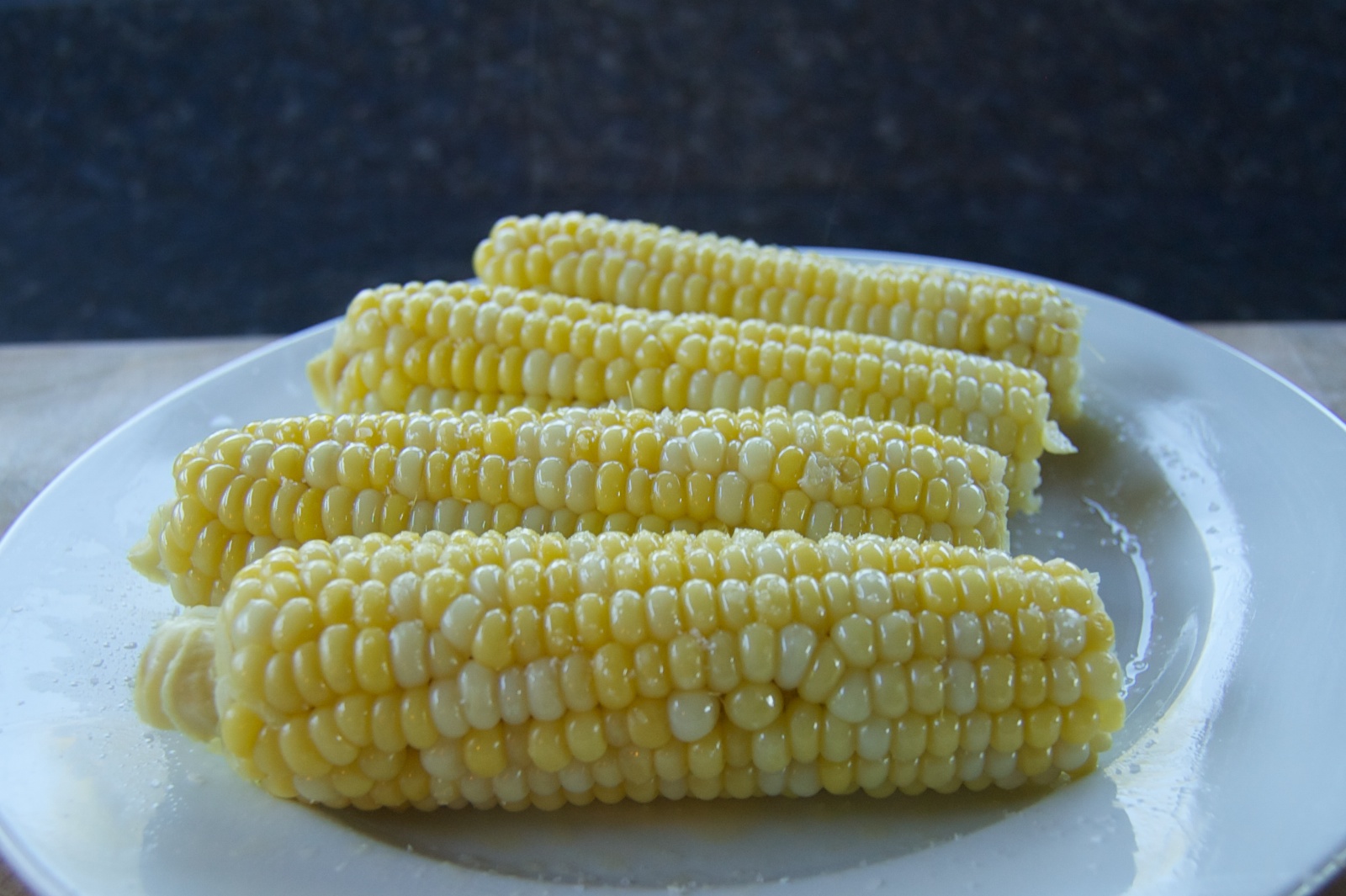 And 2 glasses of Gougenheim malbec.
I ate the 4 ears above, but I still had 4 left! I roasted them on the grill, then removed the kernels from the cob, vacuum sealed and froze them in 2 packages for future recipes.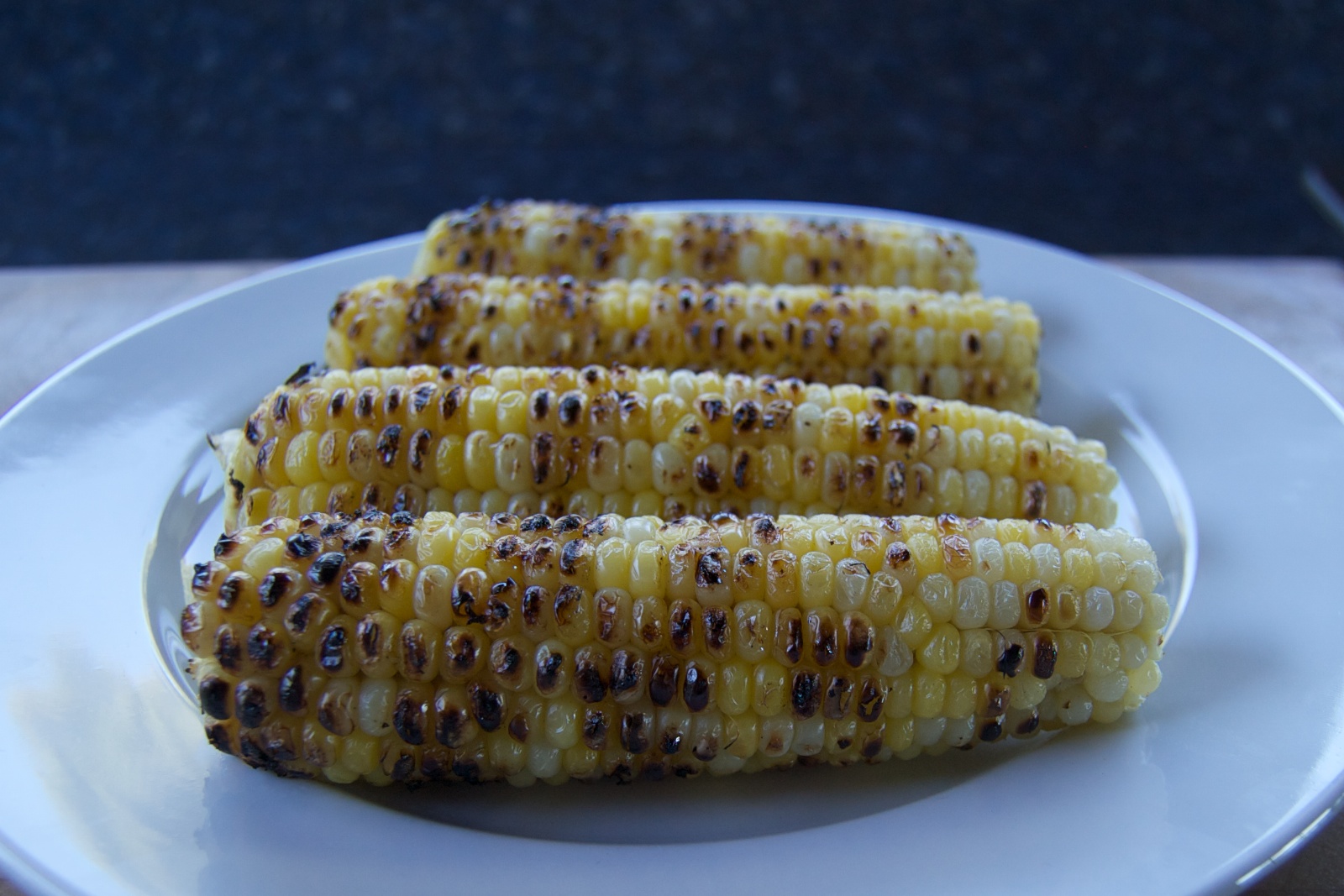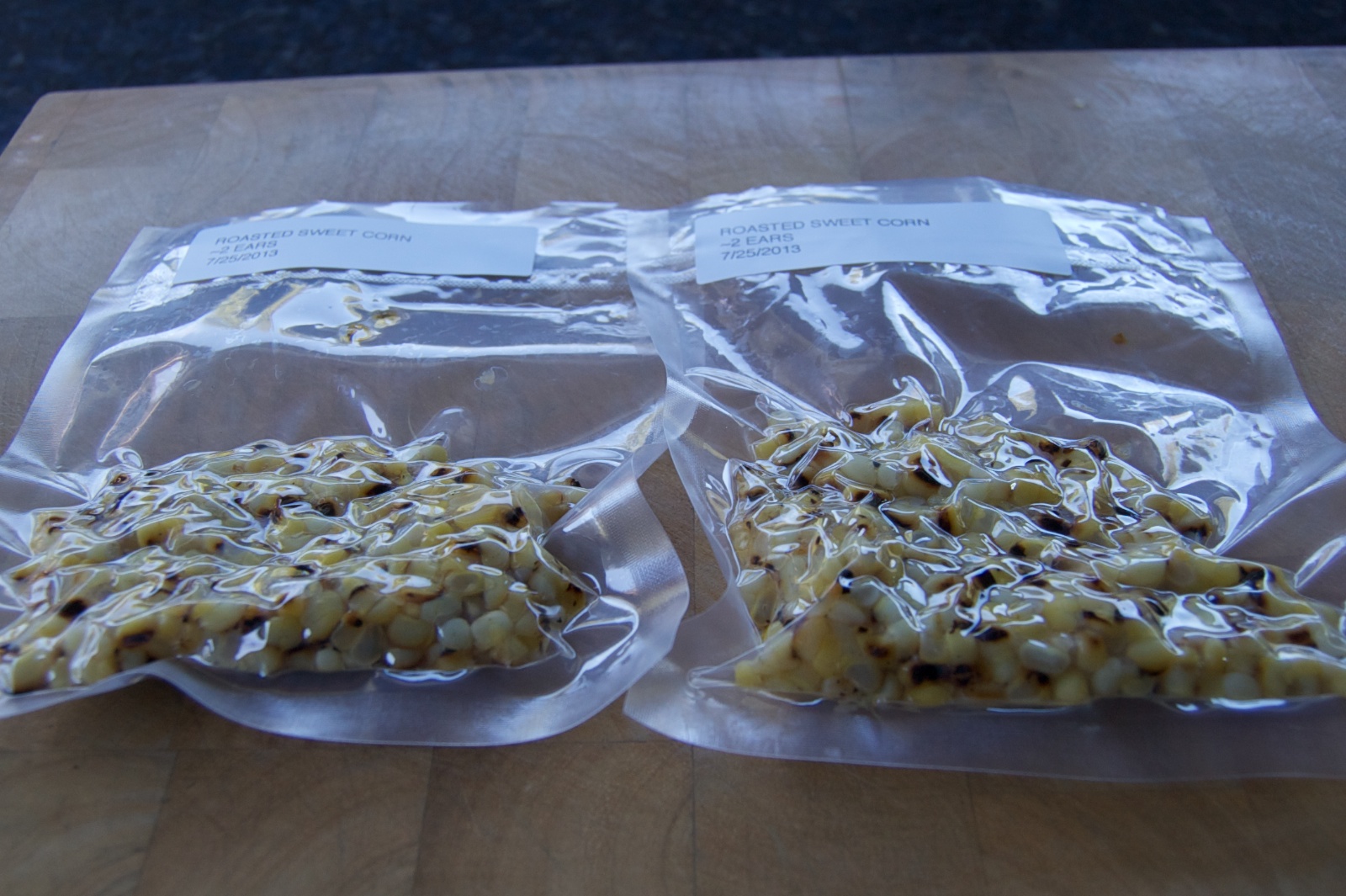 Weight at beginning of the day: 124.4 lbs. Weight at the beginning of the next day: 123.8 lbs.