What I ate: February 2, 2014
Breakfast: Bagel, lox and cream cheese on a whole wheat bagel with tomato and red onion. And a mimosa.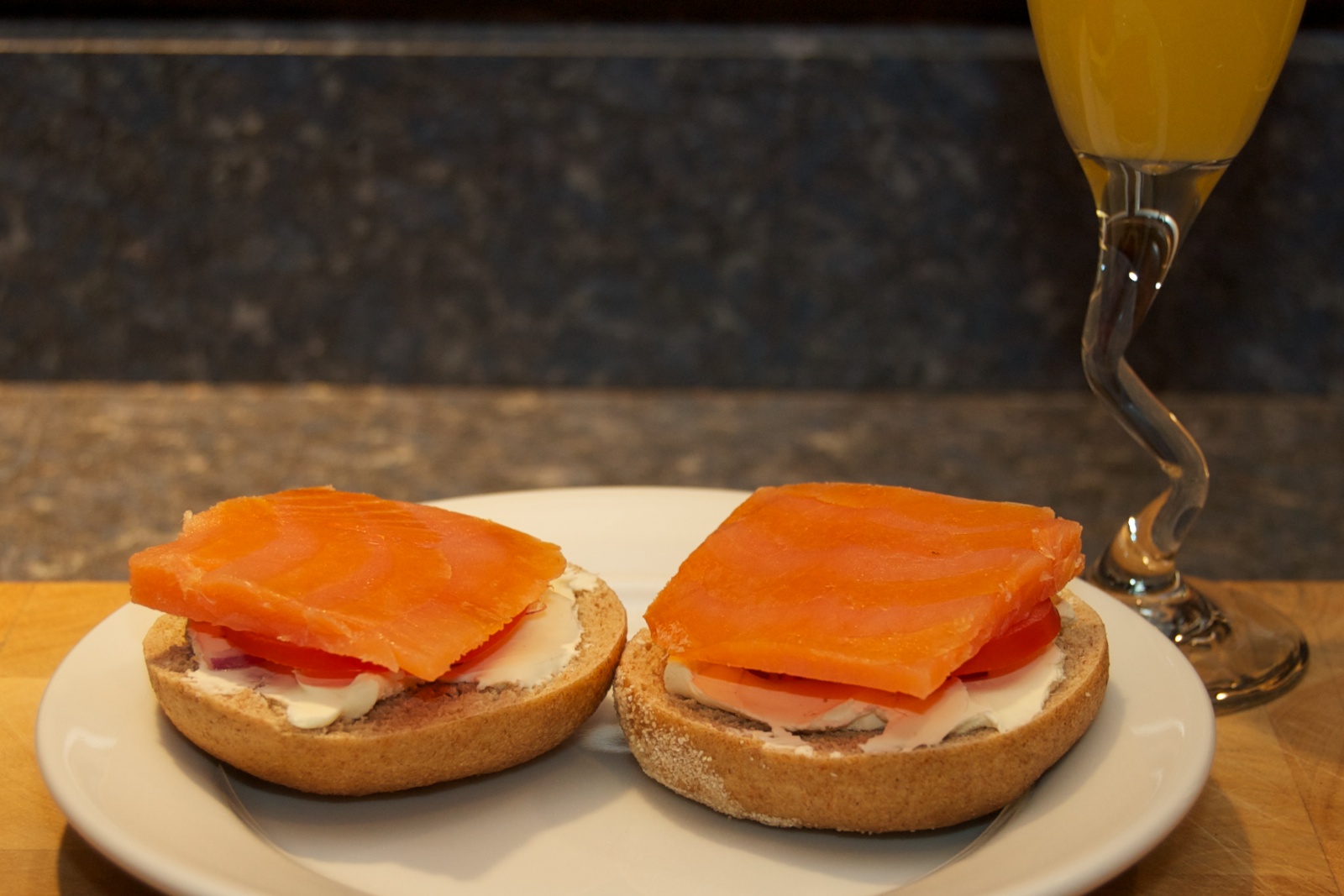 Snack: 1.0 oz. Sriracha chex mix . And a spicy Blood Mary . And, later, 0.7 oz. peanuts.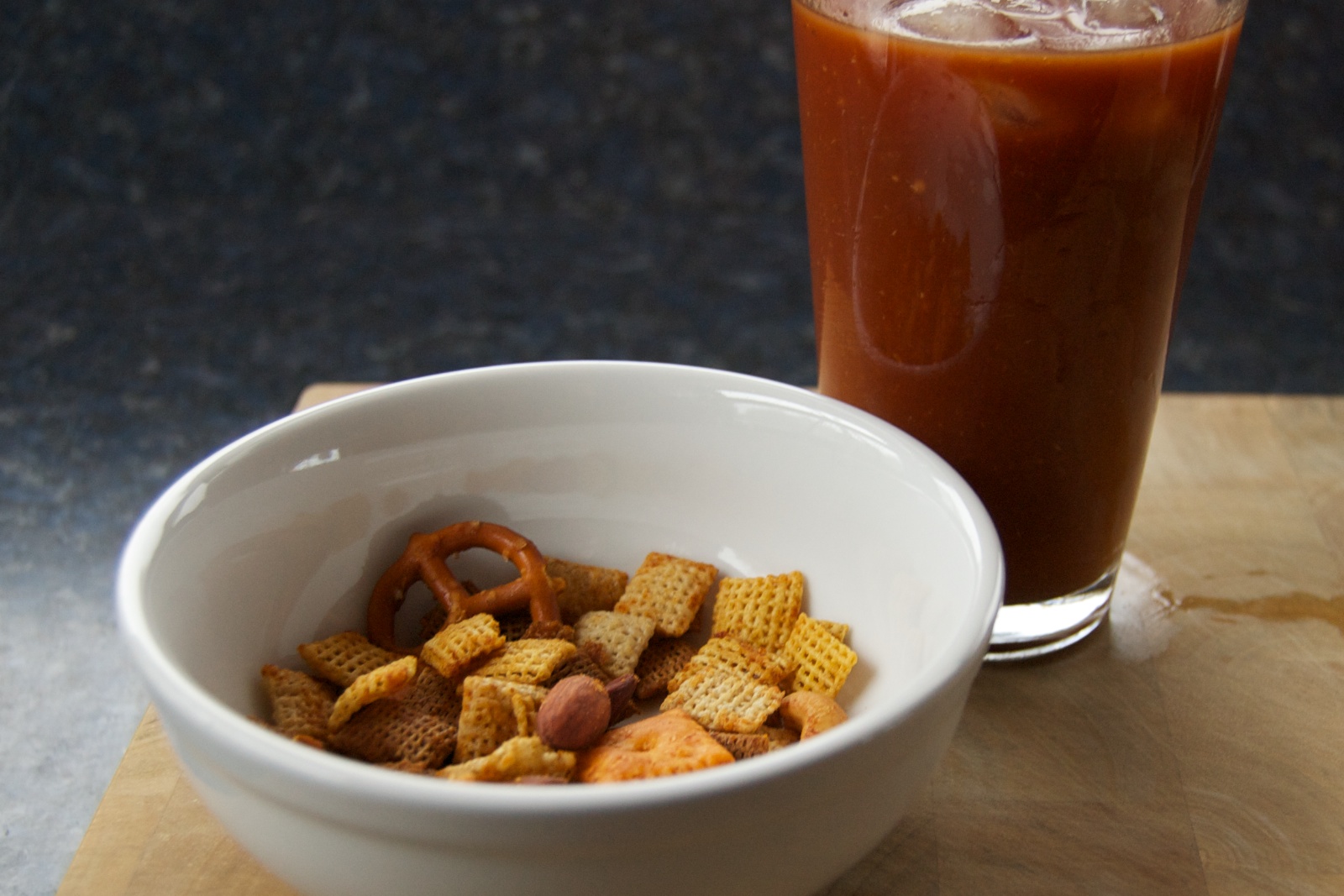 Lunch: Barbecued pork sandwich . One leftover spare rib from yesterday with barbecue sauce on a whole wheat hamburger bun. With Kettle Chips hot jalapeño potato chips. And a Saranac pale ale.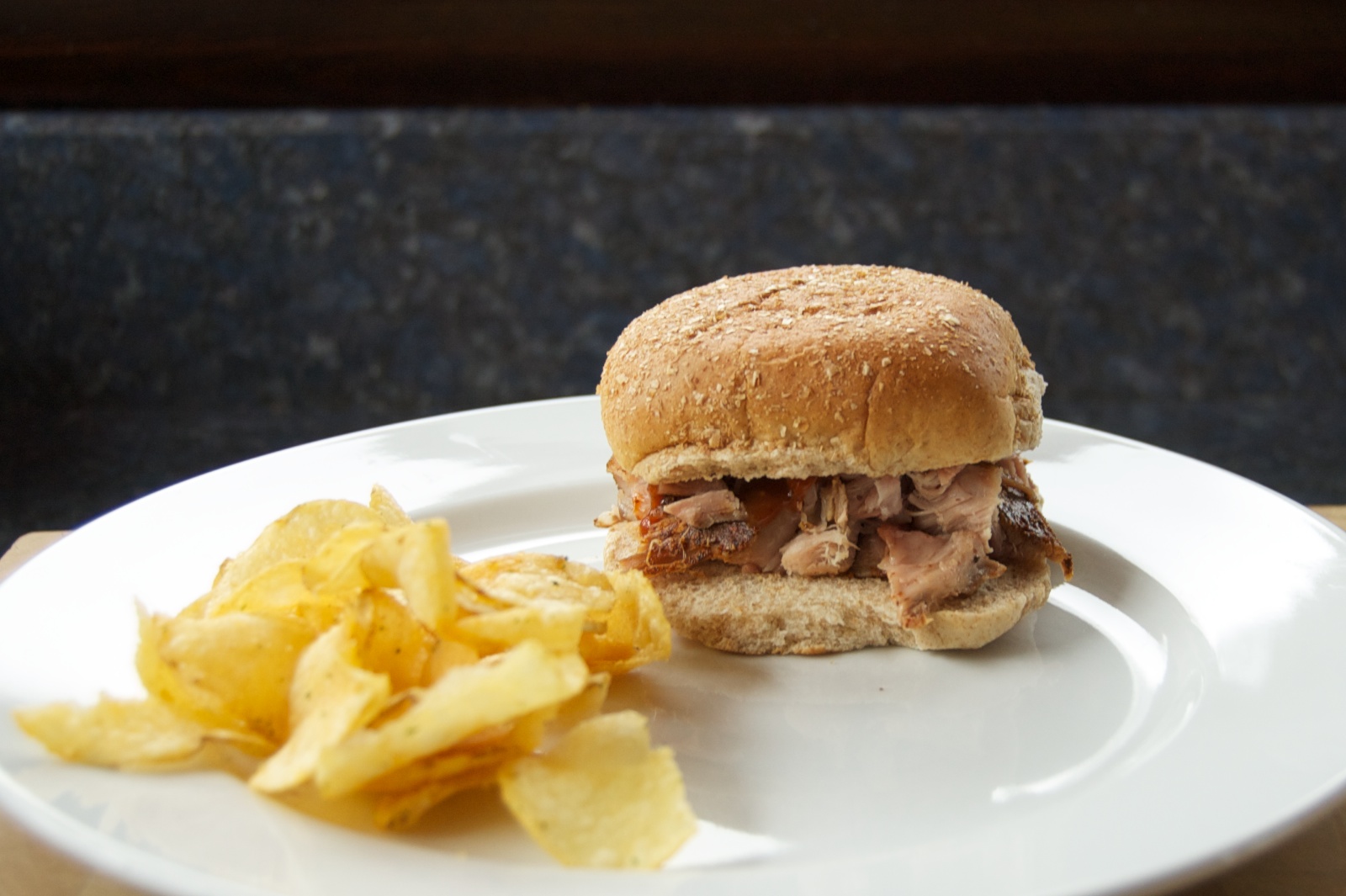 Snack: 2.0 oz. Doritos (the rest of the little bag that I bought) and a half glass of Trapiche malbec.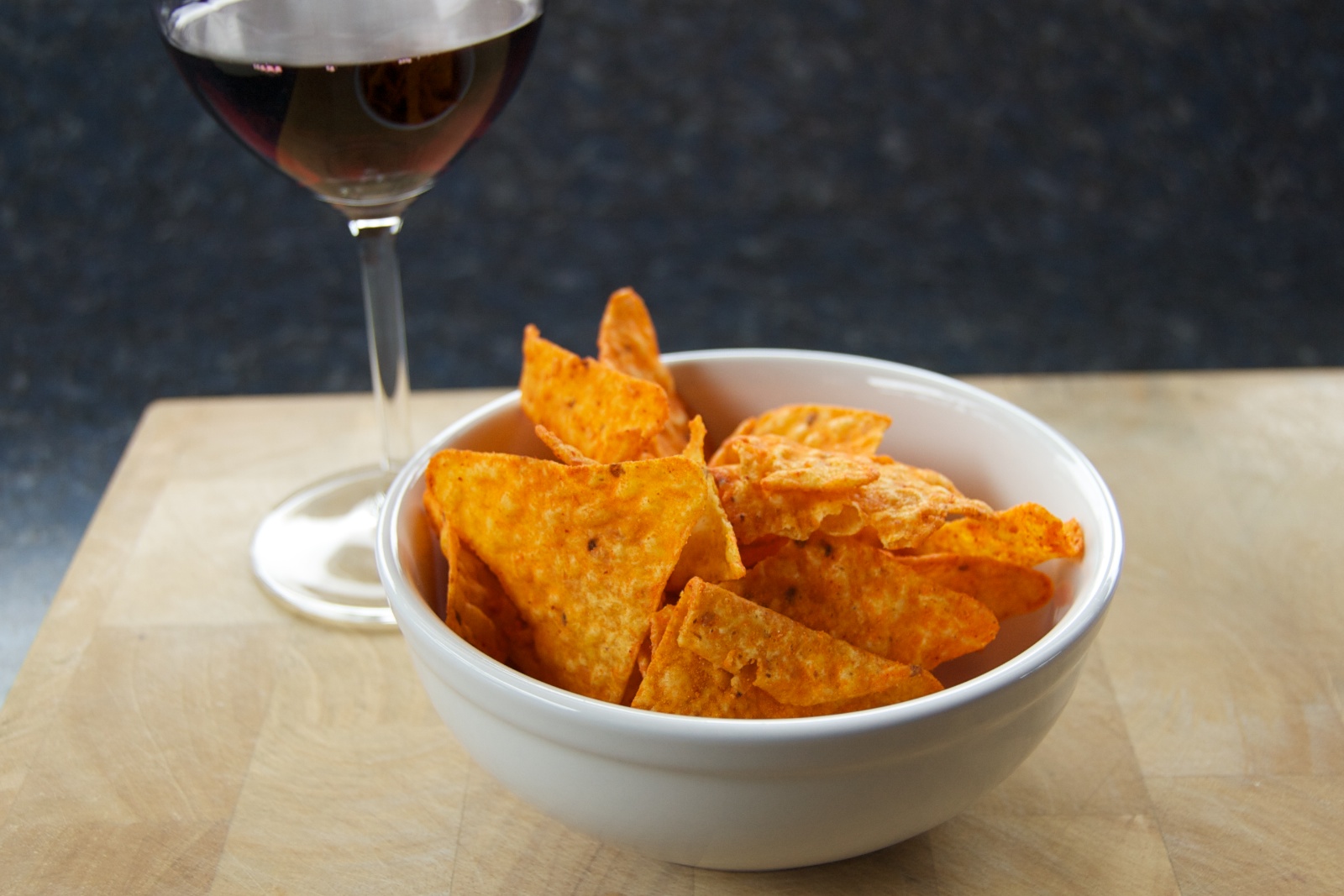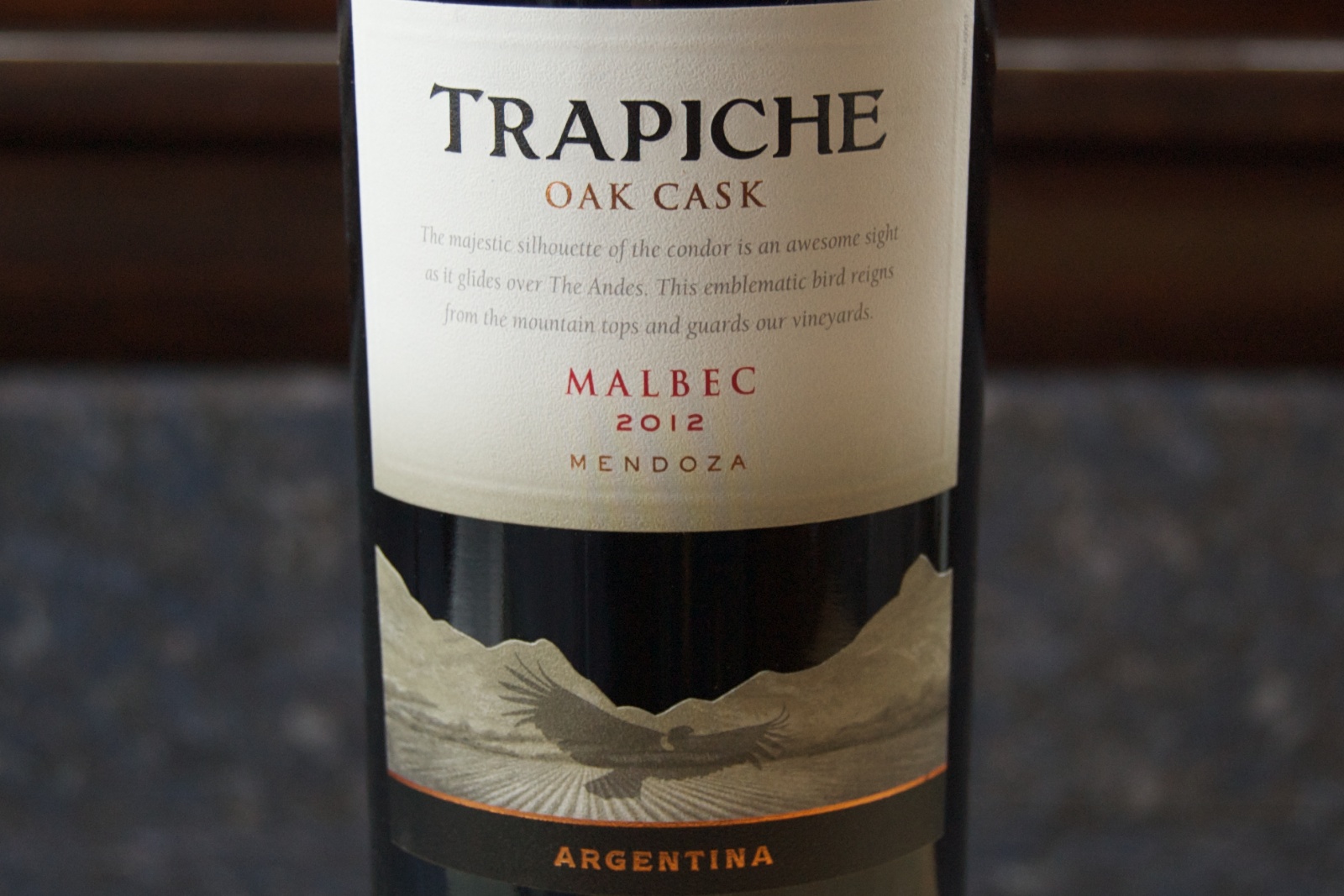 Dinner: Nachos with taco-seasoned ground beef, black beans, jalapeño and cheddar cheese. And a little less than 2 glasses of Trapiche malbec.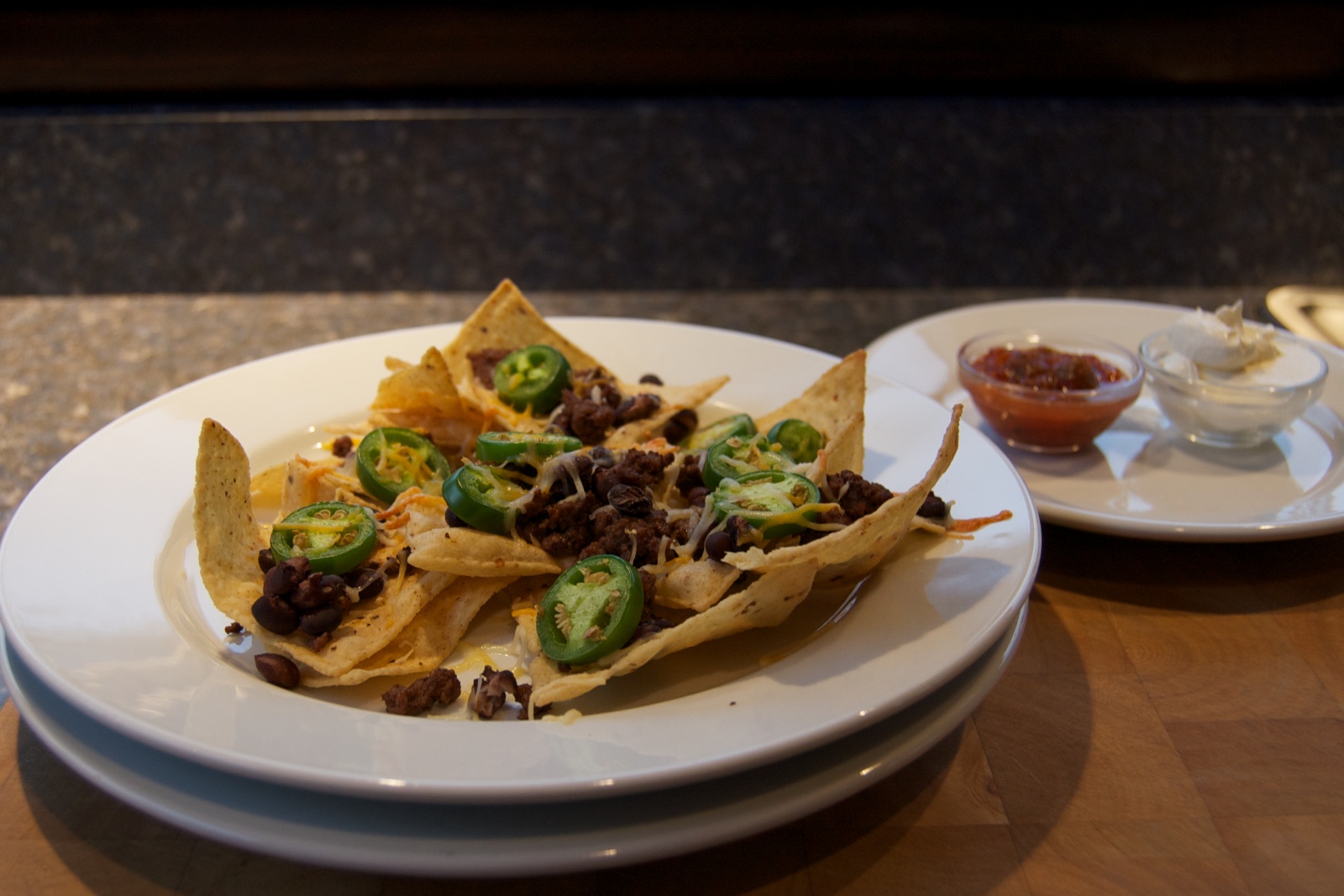 And, later, Buffalo chicken wings .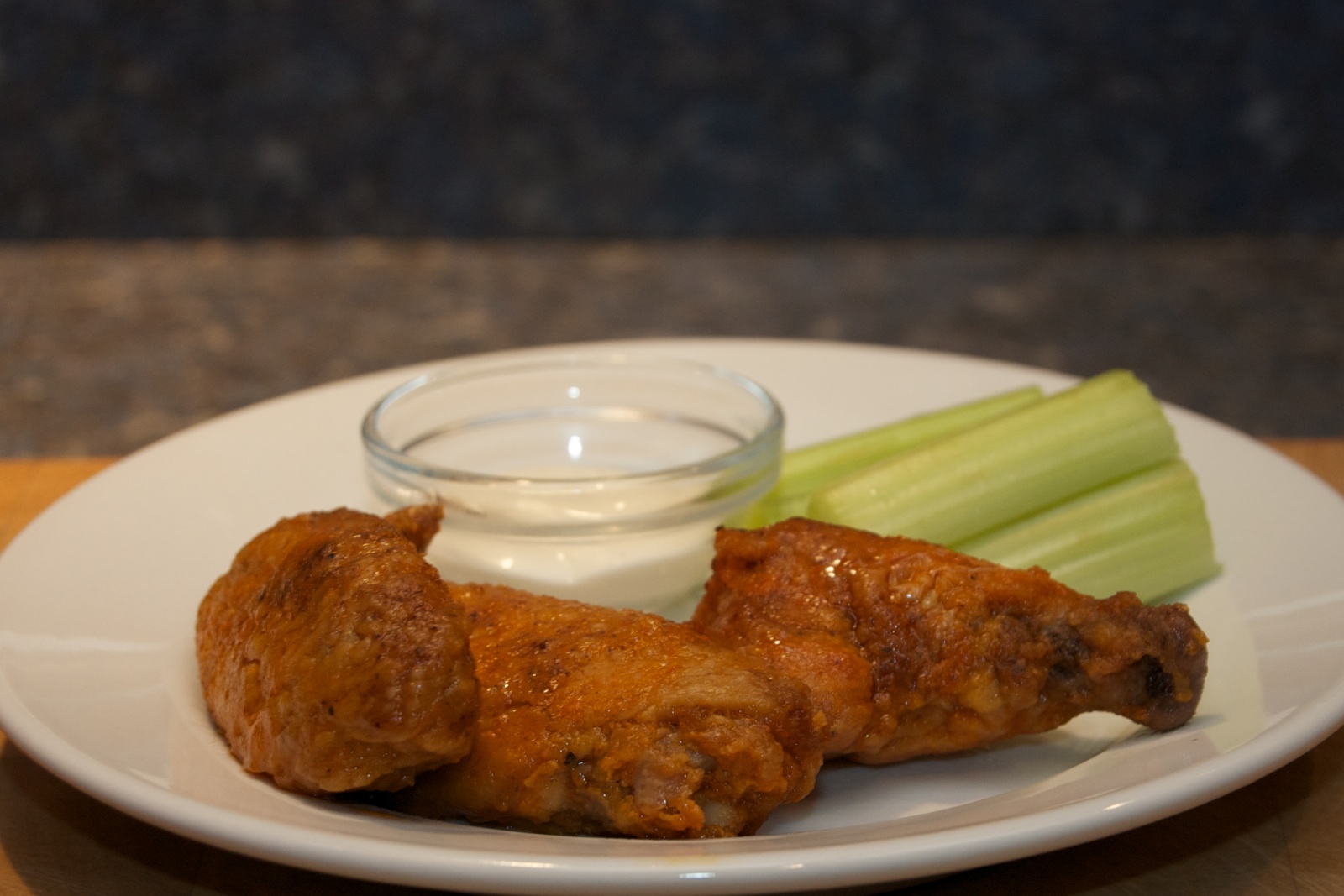 Weight at beginning of the day: 127.4 lbs. Weight at the beginning of the next day: 127.6 lbs.