What I ate: April 11, 2014
Breakfast: Chorizo breakfast burrito with chorizo, onion, green pepper, jalapeño and egg. Reheat of the filling I cooked Wednesday morning in a freshly heated tortilla.
Snack: 1.0 oz. Sriracha chex mix .
Post-breakfast: A half slice of Barowski's wheat bread toast with Woodstock Farms organic peanut butter.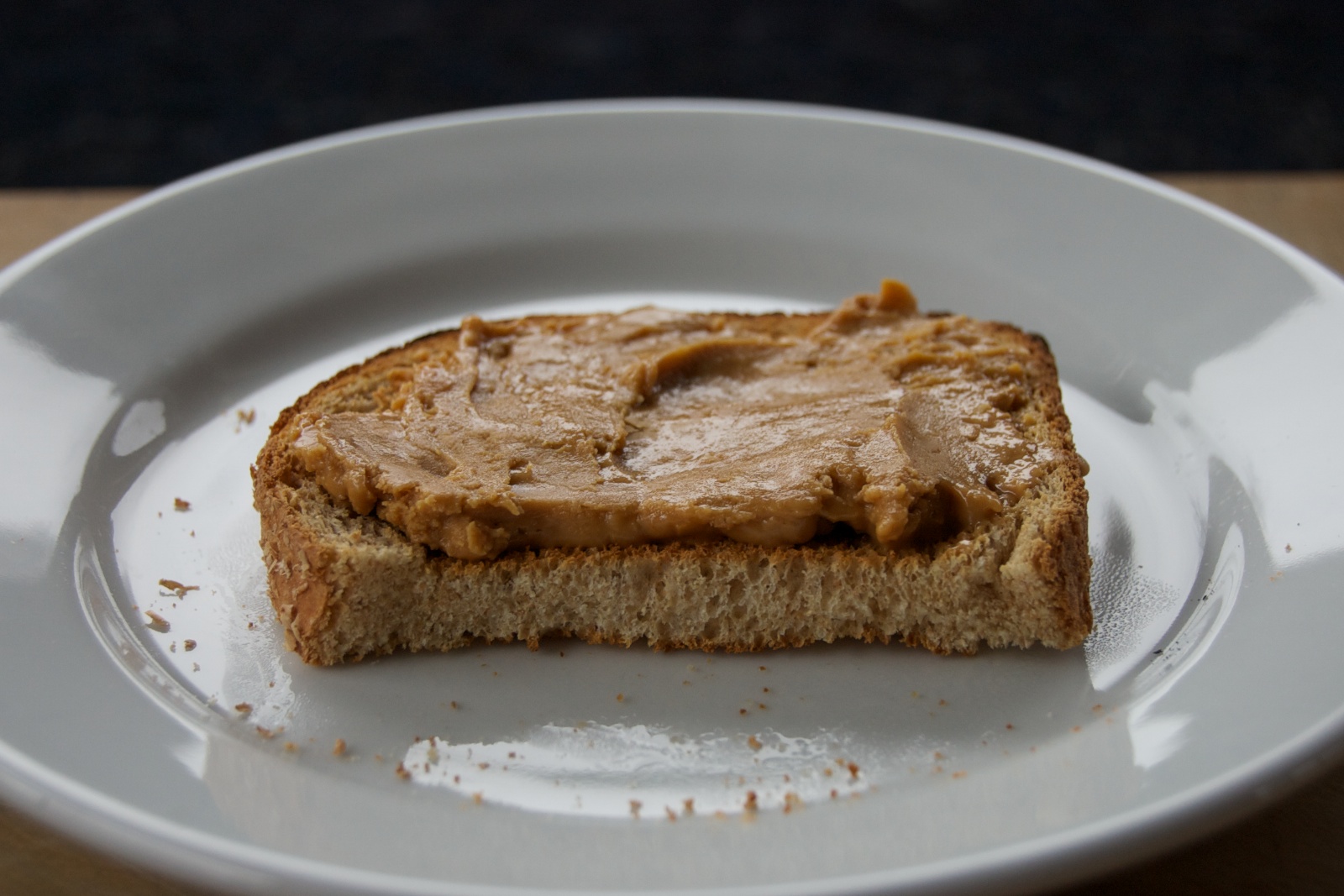 Lunch: Pork with scallion and broccoli stir-fry .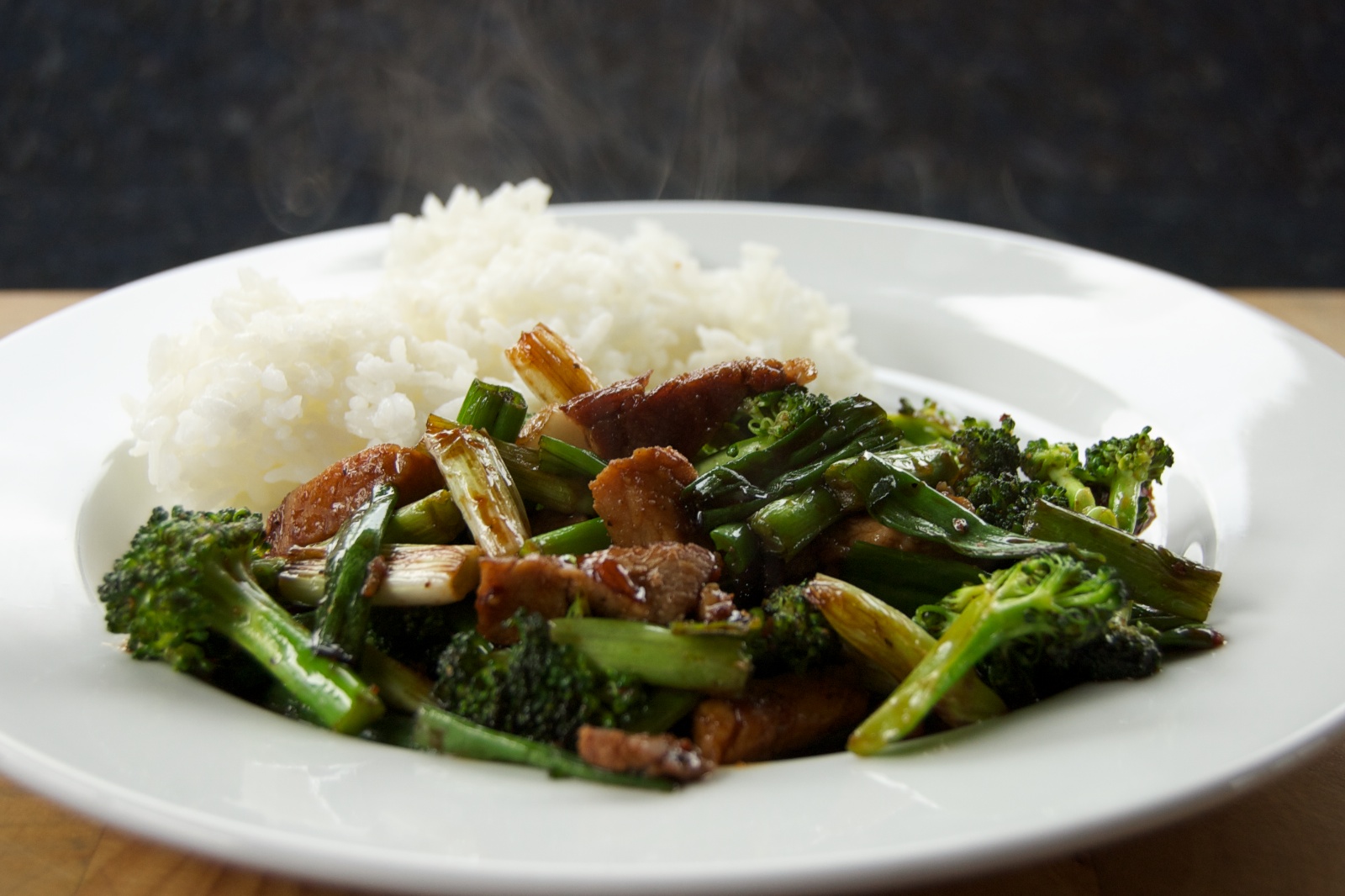 Snack: 1.0 oz. cashews. And, later, 3 Late July crackers with Yancey's Fancy horseradish cheddar cheese.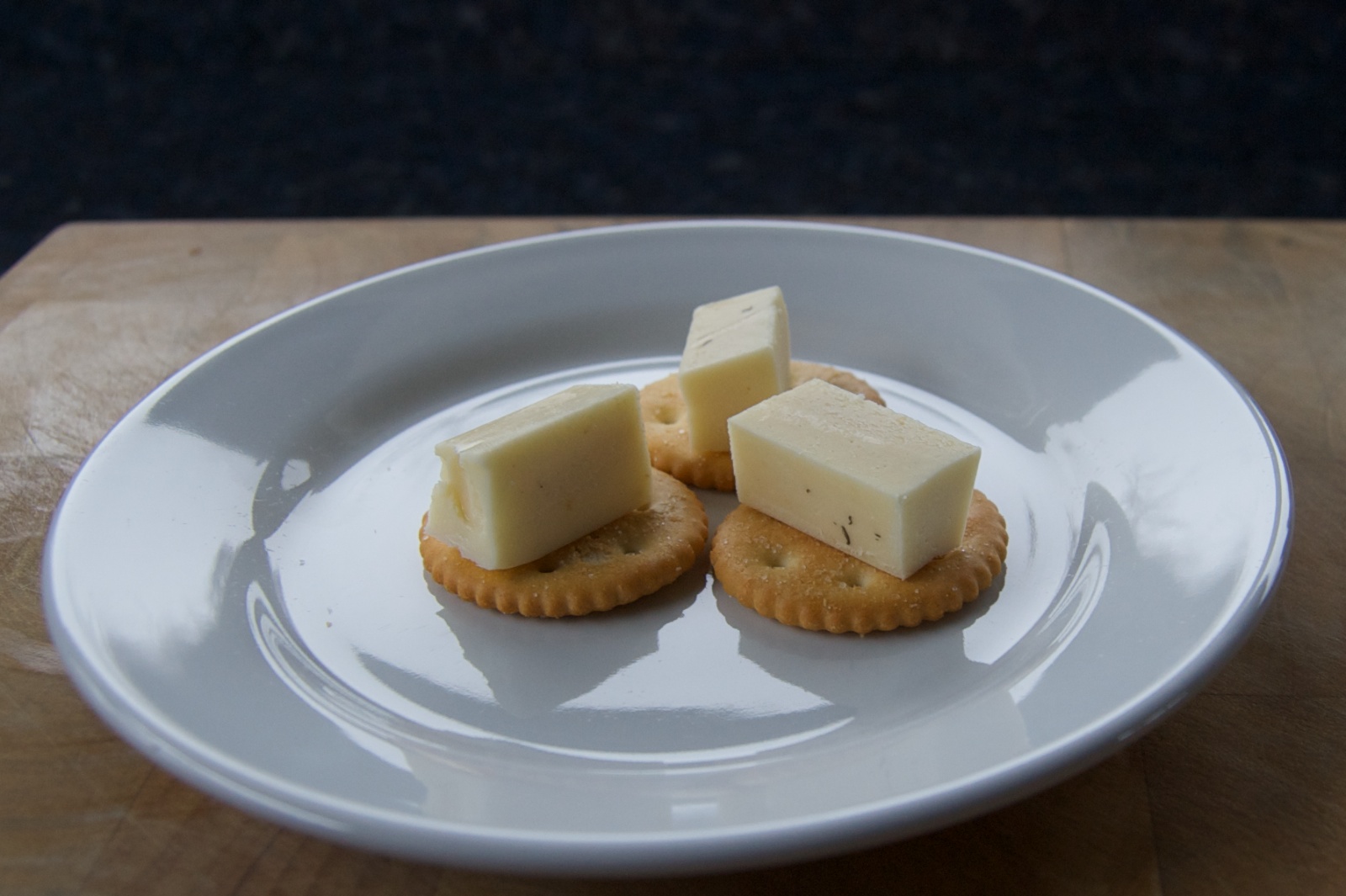 Dinner: Hamburger (4.0 oz. before cooking) with bacon, Cabot extra sharp cheddar, barbecue sauce and lettuce on a Barowski's organic whole wheat bun. With 2.9 oz. Cascadian organic French fries.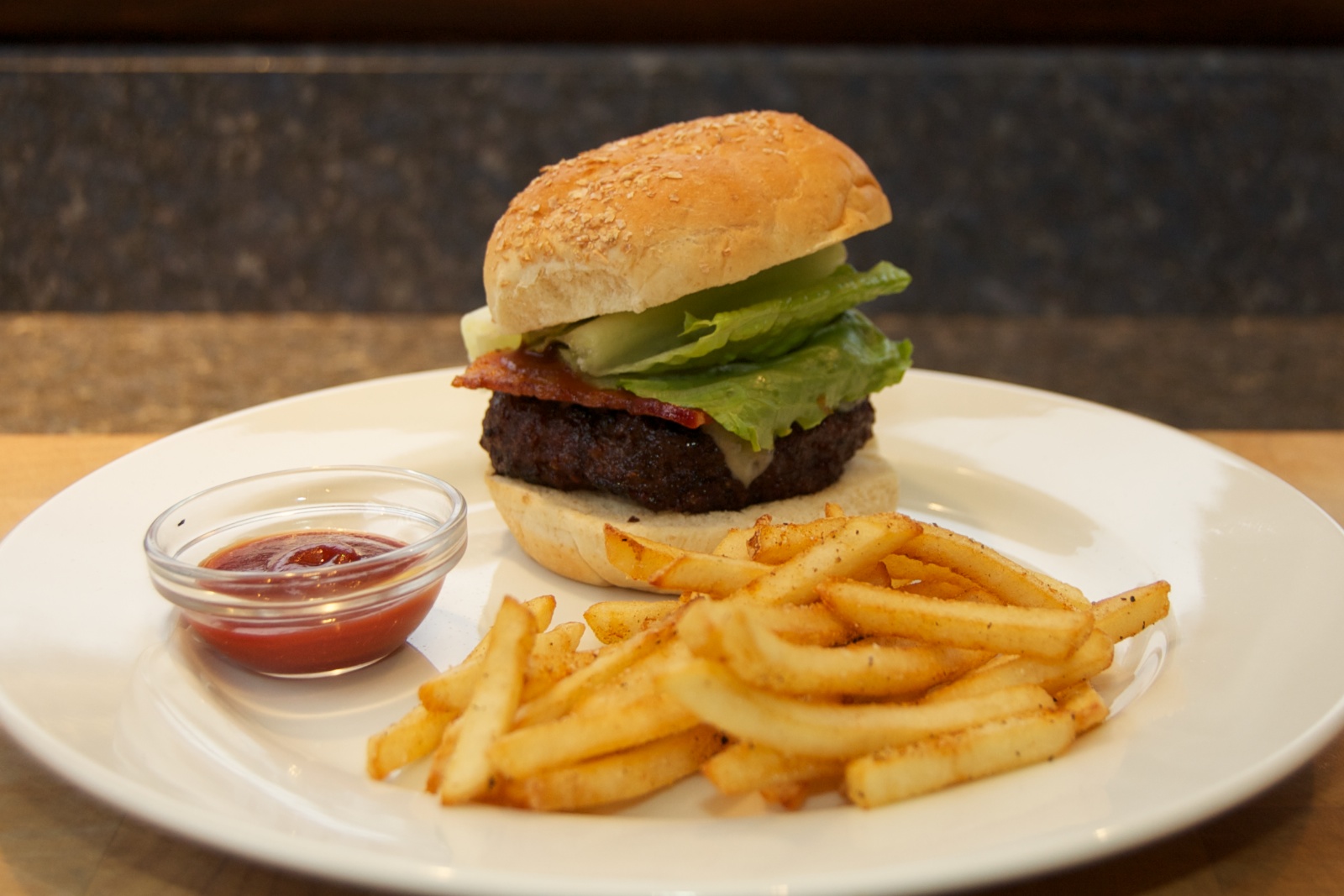 And 2 glasses of Château la Pigotte Terre Feu médoc.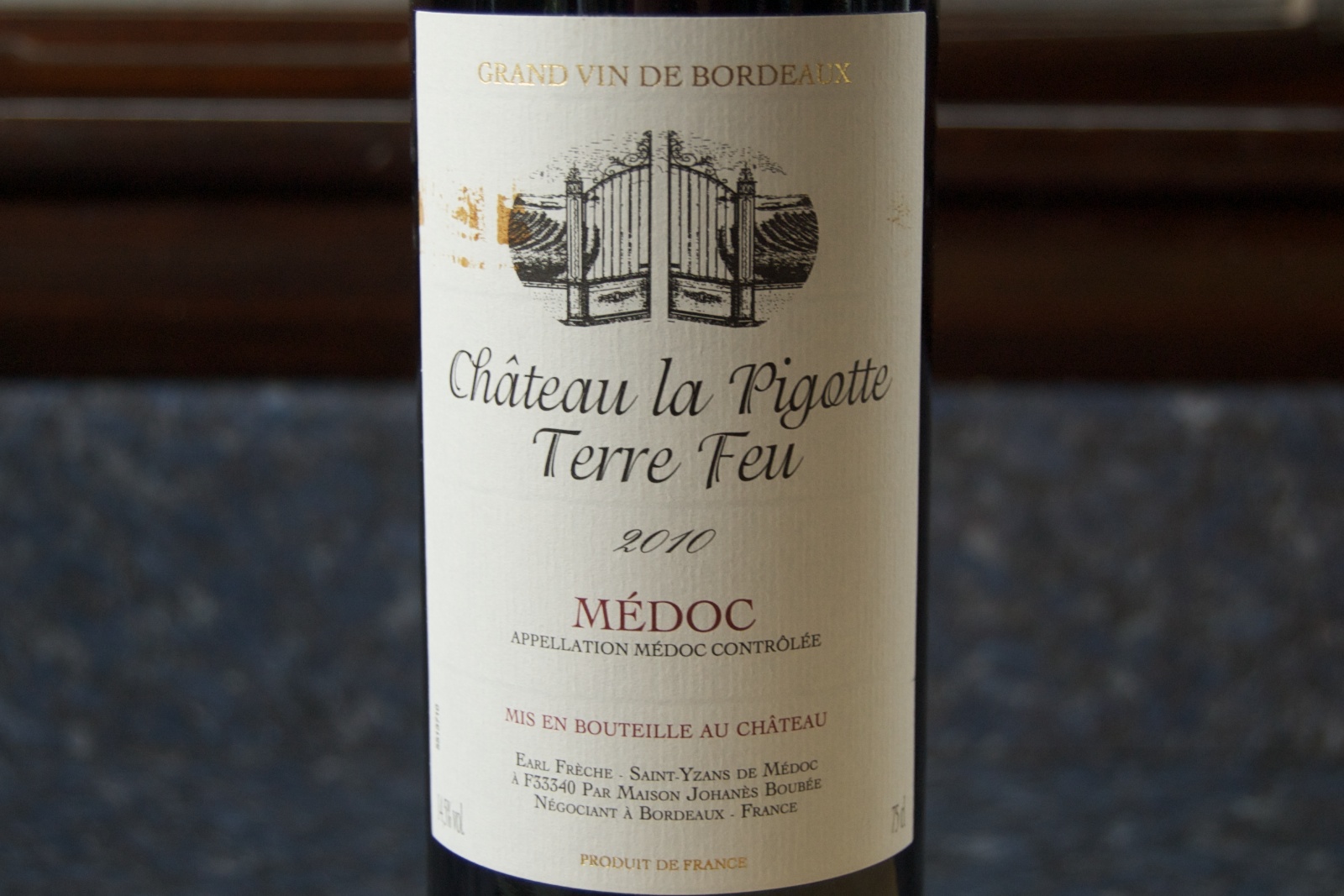 Weight at beginning of the day: 127.0 lbs. Weight at the beginning of the next day: 127.6 lbs.